Sign in or register for a JobTech account.
Jobs that require

strategic thinking

skill
At Hatch Asia, we are all about making human connections. We've been in your shoes. We make it our priority to understand the unique aspirations and anxieties you go through. Career goals, anyone? Let us put you at the forefront and support you in your job search.
We are hiring an experienced HR professional for our HR Consulting Division.
This role provides work flexibility and focuses on working with corporate clients on HR consulting projects. This is not a sales function and we prefer someone with the experience in implementing performance competency framework, compensation and benefits implementation and leadership development.
We welcome partners and talents seeking flexible work arrangement.
The Challenges
Initiate and lead human resources programs and projects
Work with clients on pre-sales consulting scope (defining the scope of consulting work, understanding current challenges etc)
Formulate strategic and practical plans to address customer's human resources pain point
Prepare presentation materials for pre-sales proposals and solutions provided
Understanding the client's issues and provide solutions in a consultative approach
Work internally with the team on milestones and project delivery timeline
Help establish control systems for compliance with business methods and HR practices
Review systems and processes and make modifications to address issues
What It Takes
Minimum Bachelor Degree in HR or relevant discipline
10 years of HR experience in leading policy or program change for mid to large organisations
Good consultative approach when dealing with senior stakeholders
Good communications skills and the ability to deliver the presentation to senior stakeholders
Experience in performance management framework, Compensation & Benefits Re-design or Organisational Development
Interested candidates, please click the "Apply For This Job" Button.
All information will be kept in the strictest confidentiality.
Only shortlisted candidates will be notified.
Employment Agency No : 11C5794
Skills
Passionate about social media and how it impacts businesses?
Do you live and breathe digital marketing and want to get first-hand experience with marketing platforms?
Interested in working for a young, innovative and ambitious company in Singapore?
Meltwater is on the look-out for the next generation of Digital Marketing experts.
About Meltwater:
Meltwater, the pioneer of media intelligence and now Outside Insight, gives businesses the information advantage they need to stay ahead. More than 30,000 companies use Meltwater's media intelligence to stay on top of billions of online conversations and extract relevant insights to strategically manage their brands. With nearly 20 years of experience analyzing data, Meltwater is dedicated to personal and global service built on the local expertise of 55 offices across six continents.
Meltwater is recipients to many global employer awards including the Great Place to Work in Greater China, Sweden, Australia and Germany.
To accommodate our growth in Southeast Asia, we are looking for exceptional candidates who are eager to pursue an extremely challenging and rewarding career in a thriving media software company, here at our regional headquarters in Singapore.
About the Role:
The Business Development Representative is the first step in your journey towards becoming a successful Sales Executive in the Meltwater Social division. It is designed to help the candidate learn about the digital marketing industry and the varied use cases of Meltwater Social's solutions. The program not only focuses on teamwork and culture, but most importantly, has a strong emphasis on developing consultative sales, and helping companies & organisations adopt social media solutions.
Your role as a Business Development Representative will have a strong focus on working with the Account Executives to qualify prospects and build a strong sales pipeline. The role will give the candidate opportunities to participate in meetings with C-suite Executives as well as a chance to consult with them on their social media initiatives. Success in this position requires a strong curiosity for Digital Marketing / Social Media / Martech, excellent communication and presentation skills, and a strategic mindset to consult with C-suite Executives in Marketing.
Responsibilities:
Business development and sales support role for Meltwater Social division, working very closely with the Sales Director of Meltwater Social
Main focus is on sales pipeline generation, and lead qualification of new & existing clients
Collaborate with other team members to build value-driven solutions for prospective clients with elements of pre-sales work
Involved in putting together business proposals, presentations, pitches and proof of concepts
Become an expert user of our SaaS platforms
Specialize in knowledge in the Social Media & Digital Marketing industry
Contribute to the Meltwater Social Sales Director's sales performance
Skills
Our Client, an establisted MNC company is looking for a Gaming Engineer and Gaming Architect to join their team
Gaming Solution Engineer (GSE)
Your Role:
GSE helps design, advice and support partners in implementing critical gameplay or gameplay-related systems that will be technically robust for large-scale, complex games.
Requirements
Working experience of game engines (e.g., Unity, Unreal or CryEngine).
Demonstrable knowledge and passion for games and/or game development.
Knowledge of implementing gameplay or elements of gameplay (e.g., combat mechanics, AI behaviours, pathfinding), game architectures and game development paradigms (e.g., entity component systems).
Ability to communicate with both non-technical stakeholders (e.g., producers, artists, designers) and establish technical requirements from creative or design-led pitches.
Ability to define and understand elements of game design documents and technical design documents.
Gaming Solutions Architect (GSA)
Your Role:
Provide strategic planning and direction and be accountable for technical design of one or more of partner projects; influencing and approving overall architecture and ensuring design is reviewed.
Responsible for technical process and technology within assigned teams.
Identify career opportunities; grow staff capability; establish the staff profile, performance & training standards, staff planning, succession planning, and compatibility; partnering with the People team on career growth and succession planning.
Accountable for overall code quality; ensuring code is cross-platform, reviewed, reusable and testable.
Accountable for overall performance; defining metrics and setting targets.
Drive engineering recruiting; work with the People team to hire top talent.
Requirements:
Experience in the creation of elements of game design documents and/or technical design documents and comfortable in offering opinions and weighing up trade-offs for different technical solutions or implementations in the face of constraints.
Previous experience with shipping a 1–2 game(s) with proven expertise in designing and implementing bespoke game systems
Demonstrable knowledge and experience for working in games and/or game development.
Knowledge of implementing gameplay or elements of gameplay (e.g., combat mechanics, AI behaviours, pathfinding), game architectures and game development paradigms (e.g., entity component systems).
Knowledge and experience with game engines (e.g., Unity, Unreal or CryEngine).
Ability to communicate with both non-technical stakeholders (e.g., producers, artists, designers), establishing technical requirements from creative or design-led pitches.
Previously operated in a senior capacity and mentored or coached more junior engineers from a technical perspective would be advantage
Willing to relocate
Interested candidates, who wish to apply for above position, please send us your updated resume in MS Format to jeffn@gemini.sg We regret only shortlisted candidates will be notified
EA 12C5083
Skills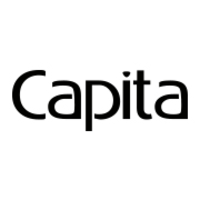 As the CIO, you will lead the design, implementation and evaluation of the core platform and oversee its development. You will be expected to meet with key stakeholders including partners to help translate system and platform integration requirements into actionable items for the development team. You are to ensure that technologies are used efficiently, profitably and securely. This role reports to the CEO.
Therefore, coming from a mid-large sized organisation and working as a Head of Development, Chief Information Officer or Head of IT position previously would be advantageous. Aside from technical responsibilities, the CIO's responsibilities will also include implementing and managing the company's relationships with 3rd party suppliers, external creative agencies and vendors.
Responsibilities
Overseeing IT Policy, Process Flow, KPI, Team Structure and Vision Development
Team leader and owner of the overall design and architecture of the core platform.
Drive the vision and overall strategy of the Marketplace, AI and Microservice platform
Full Software Development Life Cycle (SDLC) including roadmap planning, requirement
specification, systems design and integration.
Manage a team of geographically dispersed in-house and outsourced developers.
Technical Strategy - creating and maintaining the company's strategy in line with stakeholder needs and in keeping with current best practice
Be effective in growing this team up to 60+ FTE's over the next 20 months
Work with internal and external partners to integrate systems.
Ensure data security and system uptime.
Reporting directly to the CEO, produce monthly / quarterly reporting for both clients and the
management team
Manage relationships with partners/vendors, customers and internal stakeholders
Champion the company and its products at speaker events and conferences
Requirements
Bachelors or higher degree in Computer Engineering, Supply Chain or MBA
At least 12 years of solid technology, team management and architecture experience 5+ years
Java/J2EE programming experience
5+ years relevant experience as a Technology Lead/Architect
New Product developing experience in Supply Chain or Ecommerce industry
Strong understanding in object-oriented concepts, design patterns, and algorithms
Domain knowledge of Data Analysis, AI, Machine Learning, Smart Cities, C2/C4i, Telematics/M2M, IoT, Environmental Monitoring solutions
Familiarity with Scrum / Agile development frameworks
Expertise troubleshooting data quality issues, analysing data requirements, and utilizing big data systems.
Ability to demonstrate strong collaboration skills and strategic thinking
Experience working with geographically dispersed teams
Excellent cross-cultural verbal and written communication skills
Interested candidates, who wish to apply for the above position, please send us an updated copy of your resume to tech@capitasingapore.com

We regret to inform that only shortlisted candidates will be notified.
Skills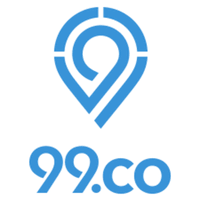 99.co is looking for a Data Analyst to join our diverse team of people who are passionate about taking the real estate industry properly into the age of technology through innovation and a desire to solve its multitude of challenges.

A numbers person, a communicator and a storyteller all in one, the analyst would partner closely with the product team to identify new opportunities and translate data to useful and actionable insights; steering and guiding the company in making an effective product and business decisions.

What you'll do:
Take ownership in delivering prompt, accurate and reliable data analysis in your area of ownership
Partner closely with product and business teams on strategic deep dives, plan data metrics, and ad-hoc data requests
Identify, analyse, and interpret trends or patterns in complex data sets
Source and analyse consumer and agent behaviour data to help us improve existing algorithms
Partner with business leads to understand, predict and provide solutions for the respective teams' data needs
Locate and define new process improvement opportunities
Taking lead on projects, as needed.
What you are/have/will be:
2-3 years of working experience in a Business Intelligence or Analytics role is highly preferred, exceptional fresh graduates will be considered
Proficiency in SQL is a must
Familiarity with Python and R is a +
Ability to embrace both the charms of individuality and teamwork
Strong critical thinking with the ability to organise and prioritise data requirements and needs from business stakeholders in a logical manner
Detail oriented and able to work efficiently in a fast-paced team environment
Excited in learning new technologies and translating data into business solutions
Detail-oriented or someone who reads everything and will paste an html peace character somewhere in your application ;)
Skills Roles & ResponsibilitiesWhat we offer:Being part of a motivated team with flat hierarchies you know the importance of communication and feedback. You are appreciated for your engagement, your constructive input and your relentless drive to improve yourself, the product, and the company. We value your thoughts and ideas and will give you the freedom to push and implement them.How you will contribute:Manage sales process through qualification, business analysis, Read more
product demonstration, negotiation and closeManage the pipeline to drive sales revenue and exceed target goalsConsistently achieve sales objectives through sales to new customers and sales of additional services to existing customersWork closely with our global sales team to align sales effortsLeverage extended resources through team selling and strategic collaborationDevelop and maintain a high level of knowledge about Signavio's products and servicesDevelop and maintain an understanding of the territory, marketplace, competitive offeringsUse effective time and territory management to maximise resultsPrepare and deliver timely and accurate pipeline and sales forecastsShare knowledge and be an active team player to help the team meet company objectivesKeep abreast of industry trends, competition, and new opportunitiesRequirementsThis is you:You have at least 10 years of successful sales experience in a B2B SaaS sales environmentProfound knowledge of the APAC IT marketA proven record of managing strategic accounts end-to-endMaximum willingness to travelFor your customers you are always willing to go the extra mileYou have a proven history of achieving sales successYou are self-motivated, have initiative and enjoy being part of a great team in an international organizationExperience with a CRM tool such as SugarCRM or Salesforce or otherAbility to understand and communicate the customer's business transformation needsBe a team player by contributing, learning and sharing new knowledge and ideas.Advantageous:You can speak at least one Asian language to communicate effectively with clients and prospects in the region in their native tongueSuccessful Sales Managers have a strong understanding of how our solutions help companies of all industries to implement change and gain the full potential of their business transformation projects and solutions.The ideal candidate is comfortable communicating with customers regarding their business Transformation projects. They enjoy engaging with customers to qualify sales opportunities and working with other members of the sales team when communicating the company's value proposition.
Skills
Roles & ResponsibilitiesWe are looking for Data Scientists who are interested in using data to draw insights that will result in policy changes or business process optimization, benefiting the public. The applicant will be scoping the project with stakeholders, using data sets across Government Agencies, applying business acumen to tease out relevant impactful insights, and presenting insights in a clear, concise manner by using appropriate visualizations. He/she should Read more
have some training and working experiences on data analytics, and should be comfortable with hands-on data manipulation, data modelling and data visualization. He/she should also be comfortable with engaging stakeholders on refining their business problems, and prioritizing the more potential impactful ones. The analytics work that we do are typically action oriented and cross-cutting across various domains such as social, economic and infrastructure sectors. Over time, he/she will gain exposure to various policy and ops domains and become more adept in bridging business users and technical expertise. What to Expect:Work closely with stakeholders to understand their needs/pain points, scope the problem and develop business case on how to turn data into critical information and knowledge that are actionable, to be used for policy making, streamlining operations or developing solutions for citizens.Perform data cleaning, pre-processing, feature engineering and build relevant models to conduct meaningful analysis. Know which visualization technique is appropriate to communicate the insight effectively. Iterate with the stakeholders to perform subsequent deep dives based on the initial insights. Depending on the required business needs, design of dashboards and interactive visualization as tools for data exploration Potentially deployed to other Government Agencies to be their resident Data Scientist. This will involve executing data analytics projects for the Agency, as well as providing data analytics consulting services to the Agency, which could include providing advice on how to structure analytics teams in the Agency, data analytics visioning, planning and implementation strategies to build strong pipeline of impactful projectsHow to Succeed:Bachelor Degree in Computer Science, Statistics, Economics, Quantitative Social Science, or related degrees. We will also factor in relevant certifications (e.g. Coursera) Minimum 2 years of relevant working experience, preferably in public sector or data science field Ability to take a broad, strategic perspective as well as drill deep to understand business needs and challenges Understand key concepts, techniques and considerations in machine learning and data analytics Training and relevant experience in one or more of the following areas:Data science tools such as R, Python Visual analytics technologies like Tableau, QlikExcellent communication skills, both oral and written, with ability to pitch ideas and influence stakeholders Strong analytical, conceptualization and problem solving skills Team player with strong organization and people handling skills Passionate for the use of analytics and data to improve Public Service
Skills The Big Data Analytics Centre is a business function that leads the transformational build, use, and deployment of the banks next generation analytics capabilities and infrastructure. This exciting role will play a pivotal part as an Analytics Centre of Excellence that will take analytics to the next level through use of latest data and analytics technology currently being deployed. You will work either individually or in project teams Read more
to help the organization progress towards a self-service data discovery culture. In this role you will be part of the Big Data Analytics Centre, and will aim to deliver new insights and bring analytical practices to life through data visualisation, intuitive dashboards and data modelling to support the adoption of analytics into the decision making process across the entire organization. This is a unique role where the right candidate will be able to make a significant and visible contribution within a short period of time. Job Responsibilities:Lead the Analytics Centre of Excellence to cross train team members, business users, and ensure business user adoption of analytics and supported tools. Develop and deliver the regional data analytics strategy for UOB, including establishment of an international team of data analytics professionals that drives Business Intelligence and Big Data Support group wide business units locally and across borders in developing data analytics solutions and roadmaps Manage and lead delivery of analytical solutions including analytical deep-dives and dashboards to help businesses leverage their internal data assets for strategic decision making Provide consultative support to stakeholders and senior management through use of data analytics and also in deployment of data analytics capabilities Support portfolio management with in-depth analysis of key segments and business drivers. Support the Enterprise Data Architecture and Governance Program and Big Data Program to develop the Analytics Capabilities and drive the Change Management agenda for the group. Drive innovation initiatives under the business leadership team's guidance and directives. Support business users and senior management through use of AI and Machine Learning and also in deployment of overall data analytics capabilities. Job Requirements:Min Postgraduate in Statistics, Mathematics, Engineering , Computer Science or a related field Min 10 years working experience in Analytics or Business Intelligence function Strong experience in Business Intelligence solutions including Power BI and/or Qlik Strong experience in strategy development in relation to the application of analytics in business strategies Strong knowledge of data visualization, UI and UX design Knowledge of big data ecosystems (e.g. Hue, Hive, Impala), SQL, data warehousing, and data modelling a strong plus Strong leadership and team management capability with experience in training and conducting user enablement sessions would be a plus. Experience in banking or consulting industry, with experience in Finance or Risk Management a strong plus. Good written and verbal communication skills and demonstrated success presenting in a clear and compelling manner to cross-functional stakeholders that persuades action Have an understanding of project management and business processes to help drive organizational results Ability to work and thrive in a dynamic, team-oriented environment
Skills Roles & ResponsibilitiesMicrosoft envisions a world where passionate innovators come to collaborate, envisioning what can be and taking their careers places they simply couldn't anywhere else. This is a world of more possibility, more innovation, more openness, and sky's-the-limit thinking – a cloud-enabled world.Our mission is to empower every person and every organization on the planet to achieve more. This mission is ambitious and at the core of Read more
what our customers and employees care deeply about. We have unique capability in harmonizing the needs of both individuals and organizations. We deeply care about taking our ideals and vision global and making a difference in lives and organizations in all corners of the planet.We are always learning. Insatiably curious. We lean into uncertainty, take risks, and learn quickly from our mistakes. We build on each other's ideas, because we are better together. We stand in awe of what humans dare to achieve and are motivated every day to empower others to do more and achieve more through our technology and innovation. Together we make a difference.To learn more about Microsoft's mission, please visit: https://careers.microsoft.com/mission-culture Check out all of our products at: http://www.microsoft.com/en-usMicrosoft aspires to help our customers achieve their own digital transformation, leveraging the power of Microsoft Cloud solutions and services. To this end, Microsoft is investing in a dedicated Customer Success team that will help Microsoft customers successfully adopt Microsoft Cloud solution and services.We are looking for a highly motivated and passionate Advanced Analytics and Artificial Intelligence Cloud Solution Architect to drive high priority customer initiatives on the Microsoft Azure Platform in collaboration with customers and the Microsoft field in strategic accounts segment of our business. This is a customer facing role, owning overall technical relationship between customer and Microsoft Advanced Analytics and Artificial Intelligence Platform.You will own the Advanced Analytics and Artificial Intelligence technical customer engagements including: architectural design sessions, specific implementation projects and/or Pilots. The ideal candidate will have experience in customer-facing roles and success leading deep technical architecture discussions with senior customer executives, Enterprise Architects, IT Management and Developers to drive Advanced Analytics and Artificial Intelligence solutions.Key responsibilities include:* Understand customers' overall data estate, IT and business priorities and success measures to design implementation architectures and solutions (Microsoft and 3rd party solutions) using advanced analytics and artificial intelligence* Apply technical knowledge to architect solutions that meet business and IT needs, create AA/AI roadmaps, and ensure long term technical viability of new deployments, infusing key analytics and AI technologies where appropriate (e.g. Azure ML, ML Server, BOT framework, Cognitive Services, Azure Databricks, etc.)* Develop deep relationships with key customer IT decision makers, who drive long-term cloud adoption within their company to enable them to be cloud advocates* Maintain and advance deep technical skills and knowledge, keeping up to date with market trends and competitive insights, and share within the technical community* Be a Voice of Customer to share insights and best practices, connect with Engineering team to remove key blockers* Be an Azure Platform evangelist with customers, partners and external communities* Assess the Customers' knowledge of Azure platform and overall cloud readiness to support customers through a structured learning plan and ensure its delivery through partnersRequirementsExperiences Required:* Technical Degree: min of Bachelors in Computer Science or adjacent fields* Deep understanding of Microsoft AI and data platform technologies, BI technologies, with the technical aptitude and experience to learn new technologies and understand relevant cloud trends* Breadth of technical experience and knowledge, with depth in two or more of the following areas: Business Intelligence, Big Data, Data Governance, Data Science, Machine Learning, Artificial Intelligence* 5+ years of success in consultative/complex technical sales and deployment projects (where necessary, managing various stakeholder relationships to get consensus on solution/projects) required* Proven track record of building deep technical relationships with senior IT executives and growing data services in large or highly strategic accounts* Proven track record of driving decisions collaboratively, resolving conflicts and ensuring follow through with exceptional verbal and written communication skills* Presentation skills with a high degree of comfort with both large and small audiences (Senior Executives, IT management and developers)* Prior work experience in a Consulting/Architecture position within a software and/or services company such as Amazon, Google, SalesForce, VMware, Google, IBM, Avanade, T-Systems, Wipro, CSC, HP, Infosys, ServiceNow, Dell, TCS* Travel required: 0-30Microsoft is an equal opportunity employer. All qualified applicants will receive consideration for employment without regard to age, ancestry, color, family or medical care leave, gender identity or expression, genetic information, marital status, medical condition, national origin, physical or mental disability, political affiliation, protected veteran status, race, religion, sex (including pregnancy), sexual orientation, or any other characteristic protected by applicable laws, regulations and ordinances.Benefits/perks listed below may vary depending on the nature of your employment with Microsoft and the country where you work.
Skills
Roles & ResponsibilitiesWe are looking for Data Scientists who are interested in using data to draw insights that will result in policy changes or business process optimization, benefiting the public. The applicant will be scoping the project with stakeholders, using data sets across Government Agencies, applying business acumen to tease out relevant impactful insights, and presenting insights in a clear, concise manner by using appropriate visualizations. He/she should Read more
have some training and working experiences on data analytics, and should be comfortable with hands-on data manipulation, data modelling and data visualization. He/she should also be comfortable with engaging stakeholders on refining their business problems, and prioritizing the more potential impactful ones. The analytics work that we do are typically action oriented and cross-cutting across various domains such as social, economic and infrastructure sectors. Over time, he/she will gain exposure to various policy and ops domains and become more adept in bridging business users and technical expertise. What to Expect:Work closely with stakeholders to understand their needs/pain points, scope the problem and develop business case on how to turn data into critical information and knowledge that are actionable, to be used for policy making, streamlining operations or developing solutions for citizens.Perform data cleaning, pre-processing, feature engineering and build relevant models to conduct meaningful analysis. Know which visualization technique is appropriate to communicate the insight effectively. Iterate with the stakeholders to perform subsequent deep dives based on the initial insights. Depending on the required business needs, design of dashboards and interactive visualization as tools for data exploration Potentially deployed to other Government Agencies to be their resident Data Scientist. This will involve executing data analytics projects for the Agency, as well as providing data analytics consulting services to the Agency, which could include providing advice on how to structure analytics teams in the Agency, data analytics visioning, planning and implementation strategies to build strong pipeline of impactful projectsHow to Succeed:Bachelor Degree in Computer Science, Statistics, Economics, Quantitative Social Science, or related degrees. We will also factor in relevant certifications (e.g. Coursera) Minimum 2 years of relevant working experience, preferably in public sector or data science field Ability to take a broad, strategic perspective as well as drill deep to understand business needs and challenges Understand key concepts, techniques and considerations in machine learning and data analytics Training and relevant experience in one or more of the following areas:Data science tools such as R, Python Visual analytics technologies like Tableau, QlikExcellent communication skills, both oral and written, with ability to pitch ideas and influence stakeholders Strong analytical, conceptualization and problem solving skills Team player with strong organization and people handling skills Passionate for the use of analytics and data to improve Public Service
Skills