Sign in or register for a JobTech account.
Jobs that require

strategy development

skill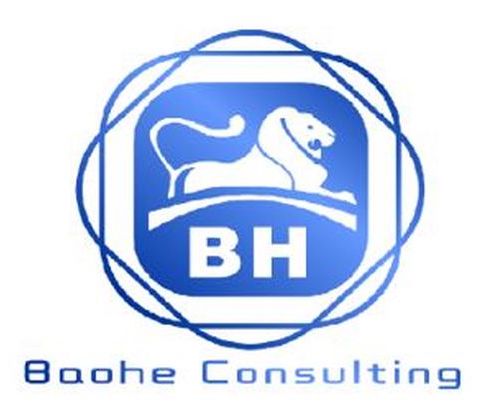 Job Description
Provide professional Immigration information and excellent service to our high net-worth clients
Maintain relationship with relevant agents and schools
Making appointments for clients for viewing of properties and school visits
Building up good rapport with potential clients from China
Keeping up to date with local immigration requirements, regulation and laws
Maintain company reputation
Work closely with Senior Immigration Consultant to strategize a plan for permanent residency status and communicate to client to execute the plan
Job Requirement
Min 3 to 4 years related working experience in hospitality / Travel / Tourism / Banking
Required languages: Excellent both in Chinese and English in order to liaise with the Chinese and English speaking associates/clients
Highly meticulous in processing of documents
Mature, Self-motivated and positively team player with service oriented, good interpersonal, organizational and communication skills
Skills Summary The Account Manager will be responsible for the assigned industry segments and key customer accounts. The role will focus on understanding the customers' requirements, and collaborate with internal team members and external partners to devise strategy and solution proposals to meet customers' requirements. This role will also require the candidate to grow the pipeline and sales in the assigned industry segments and customer accounts, maximizing the potential Read more
and ensuring coverage to drive sales results and customers' satisfaction. The candidate has to be both commercially and technically capable to follow through effective bid proposals and conducting of technical knowledge exchange presentations (when deem necessary). This role requires the candidate to work closely with Solution team if the scope is very extensive in order to come out for cost-effective turnkey solution. The candidate is expected to work out costing and quotations independently for product sales, Facility Management business. Responsibilities Mainly focus on sales strategy planning and business development to meet or exceed given Annual Sales target. Support technical queries from external (e.g. end users, consultants, and partners) Work closely with Solution team in articulating technology and product positioning to both business and technical users in the form of presentation or bid proposal and clarifications. Work with Solution team in solution design and produce guide specifications support to consultants, integrators, and customers. Respond to functional and technical elements of RFIs/RFPs including conducting of cost and solution analysis to ensure competitiveness of bid response. Develop opportunities from assigned industries and customer segments Act as single point of contact to the assigned customers account and manage the customers' requirements and feedbacks to ensure satisfactory level Coordinate with solution team and project team to deliver project in timely, satisfactorily and quality manner and ensuring project delivery is delivered in compliance with contractual and regulatory requirements Resolve issues in a manner that is consistent with the company mission, values, and project objectives. Identify customer's needs and sales opportunities from the leads received, and to help future growth through value-added engineering. Develop and maintain close relationship with customers. Bi-weekly update of Sales CRM, sales gap and forecast report.Requirements Degree/Diploma in Mechanical or Electrical Engineering or equivalent. Minimum 5 years Sales experience in Data Centre / Engineering & Building Services Industry Self-driven with initiative Proven and strong interpersonal skills to communicate well with customers, colleagues and vendors Proven record of meeting sales quota Proficient in Microsoft Office, Microsoft Visio, and Project Read architectural, structural, mechanical and electrical blueprints and have a solid understanding of building services such as electrical, fire, and mechanical system. Understanding of enterprise infrastructure control systems and network communications technology – Internet, Intranet, VPN, TCP/IP, Ethernet, etc. will be a plus. Driving license and have own vehicle.
Skills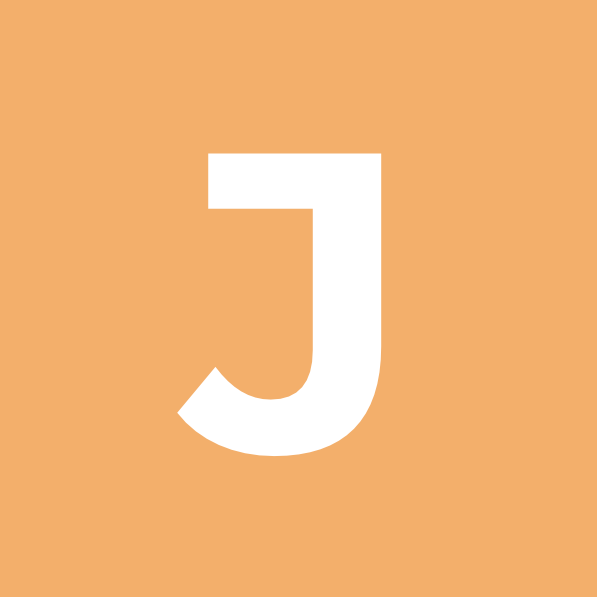 Job Title: WSQ Admin & Marketing OfficerIndustry: EducationSalary: SGD 2000 - 3000Location: Central, SingaporeAbout Company:In 2012, our client established their third base in Singapore. They believe that the answer behind Japanese companies??? growth in Asia can be found in human capital, and the development of human resources is inevitable in Asian nations, particularly in Singapore. Their vision is to become the ???No.1 HR Development Training Company in Asia Read more
by 2030???.Job Description:- Overseeing the WSQ training course cycle (both administrative and logistic aspects), i.e. from the scheduling of courses, documentations of records to the distribution of certification.- Develop advertising campaign and manage social media platform to enhance company's visibility.- Scouting of new trainers for courses.- Working with adult educators and subject expert to develop strategy and execution of marketing initiatives in the region.- Manage customer's details and prepare weekly report via CRM.- Conduct market research.- Do sales calls to acquire new business. (min 10 participants from new clients per month)- Other administrative roles includes attending to enquiries, issuance of invoices, preparation of salary slip etc.Job Requirements:- Working experience in the field of WSQ administration- Specific knowledge: SSG, WSQCompensation:- Sales Incentive- Non AWSInterested applicants are invited to submit their resume via clicking the apply button.JointHire Singapore Pte Ltd.(EA License No.: 17C8920)Reiko Oshima (Registration No.: R1877299 )
Skills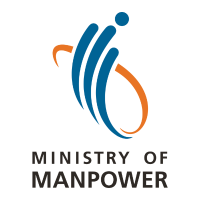 As a Senior Statistical Specialist (Process design and development) in the Manpower Research and Statistics Department, you will be part of a dynamic and responsive team who handles national surveys. This position reports to the Senior Assistant Director.You will:work with stakeholders on the research and design sampling methods and develop sample size to balance data requirements and resource required;consolidate and design survey strategy based on the data needs Read more
garnered;develop strategies to create marketing and publicity campaign to improve survey experience, operational efficiencies and garner quality participation from the respondents.Requirements:two to four years of relevant experience in process design and developmentexcellent communication and interpersonal skillsAnalytical and creativeResourceful and proactive in proposing alternative solutions to achieve outcomesBeing competent in survey application/questionnaire design and user experience will be an advantage
Skills
Job Description:Achieve set sales target by managing and growing existing clients, acquire new clients and establish good customer relationship with them. Service customers and manage their expectations according to company's culture and customer's need. Keep management abreast of latest products and machines in the market that may compete in our sectors and strategize our sales plan to counter the competition. Monitor relevant market competitive environment, feedback to the Read more
management speedily and respond to the market changes proactively and effectively. Experiences to lead, motivate and manage sales staff to achieve the sales target and company's goals. Any other work or duties assignedRequirements:Degree/Diploma in Business/Sales & Marketing or equivalentPassionate about all things coffee. Min 5 years of relevant sales experience in food & beverage FMCG fast moving consumable goods related industries. Coffee and Espresso machine knowledgeStrategic thinker and self starter with an eye for details as well as able to take on multi challenges as and when required. MUST possess own car which is essential to do the sales field work.Transport allowance will be provided.ERP and parking reimbursement basis. Mobile phone allowance.
Skills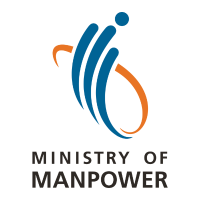 As a Statistical Specialist in the Manpower Research and Statistics Department, you will be part of a dynamic and responsive team who handles national surveys on the labour market to facilitate informed decision-making within the government and the community at large. This position reports to the Senior Assistant Director.You will:Lead a team to develop and manage national surveys and/or refine existing survey operations to ensure that desired outcomes Read more
are achievedSpearhead new customer-centric initiatives to engage the public more effectively through the process of data collectionsDevelop strategies to enhance operational efficiency and effectiveness to support the business units.Requirements:two to four years of relevant experience in process design and developmentexcellent communication and interpersonal skillsAnalytical and creativeResourceful and proactive in proposing alternative solutions to achieve outcomesHaving experience in project management or customer-centric roles will be an advantage
Skills Join an exciting, well-funded startup that is disrupting the recruitment industry Be a core member of the founding team Build an lead an awesome sales & customer success team across the regionThe Employer Snaphunt is a AI enabled hiring platform that leverages technology to source, screen, and shortlist talent with a skills and culture fit for our clients open roles. We are fundamentally changing the way middle-senior level Read more
white collar professionals find jobs and companies hire their specialist talent and are making hiring more convenient, transparent, accurate and affordable for both employers and jobseekers. We have recently gone live in Singapore and are backed by top notch venture capitalists. We are now looking to hire a 'Chief Hiring Maven' to build and grow our client portfolio in Singapore and across the region. The Job In this role, you will be a core member of the leadership team and will build and lead teams across the sales & customer success functions, initially in Singapore and then across the region. You will lead your teams to drive revenue as well as customer adoption and engagement by selling our hiring solutions to senior decision makers within organisations across 3 areas of focus (Tech, General Corporate or Financial Services) and ensuring our clients get the best possible service. You role will include:Building and leading a high performing team by providing strong mentorship, coaching and guidance. Identifying opportunities for new business development through following up on leads and conducting research on target clients. New business generation by meeting potential clients to understand needs and providing relevant solutions and managing the sales process to close new business opportunities. Building strong relationships with the existing portfolio of clients. Driving product adoption and customer value at key accounts and identifying additional opportunities for customer expansion. Defining best practices, metrics and goals and leading the teams towards achieving these. Supporting your team members on account strategy development for assigned customers. Ensuring a high degree of customer renewals. Building strong product expertise and providing training & ongoing support to key accounts as required. Providing feedback and advocacy on customer pain-points to internal teams. Setting weekly and monthly activity and revenue targets for the team and driving them to achieve these.The ProfileYou have at least 5 years experience as a specialist recruiter leading teams of at least 4-5 people within a leading recruitment agency or within a Business Development (B2B) or Customer Success role for SaaS solutions in the HR Tech industry. You have an outstanding track record of success and want to drive innovation within the recruitment/Hr tech space. You enjoy leading teams and have a strong understanding of sales management and leading teams to achieve revenue and activity targets. Additionally, you are a fantastic coach and mentor and can hone and develop talent. You possess excellent interpersonal as well as written and verbal communication skills. You have a strong experience within consultative sales and possess the ability to prospect and manage senior level relationships. You are strong networker & relationship builder. You are highly goal driven and work well in fast paced environments. You are a self-starter and demonstrate a high level of resilience.Please apply for this role using the following link: https://snaphunt.com/jobs/00014791
Skills

Job Description1. Involve and contribute to the entire app life cycle - concept, design, build, deploy, test, release, maintain.2. Work with Clients and Teammates to conceptualize, idealize, iterate feedback and build the right applications3. Gather requirements around functionality and translate those requirements into elegant functional solutions4. Proactively manage activities to deliver required work on time5. Develop high quality software code in accordance to development guidelines and coding standards6. Read more
Review and analyze the effectiveness and efficiency of existing systems and develop strategies to improve them7. Optimize solution for performance8. Keep up to date and learn the latest industry trends in software and webJob Requirements1. Strong knowledge of softwareengineering concepts: SOLID, design patterns, Object-OrientedProgramming, Test Driven Development.2. Highly proficient in Web Development and Web Technologies3.Excellent knowledge of backend technologies such as ASP.NET Core C#,MVC framework, REST Services, ServiceStack, SQL Server and MicrosoftAzure cloud.4. Excellent knowledge of frontend web technologies suchas VueJS, JavaScript, TypeScript, WebPack, CSS, SASS, LESS, Bootstrap,Google Material Design.5. Familiar with tools like Visual Studio, Git, Resharper, Chrome Debugger, Fiddler.6. Ability to understand and piece different technologies working together to provide elegant solutions7. Team Player, Self-Motivated, Willingness to Learn and Share
Skills

Roles & ResponsibilitiesPrimary Responsibilities:Business Development and Sales GenerationTo promote and market Thatz 2.0 core competencies in Business Solutions and Nextgen Enterprise IT Services.Responsible for business development, revenue growth, productivity and profit of each customer engagement.Prepare proposals, costings, quotations and presentation deck, as well as lead the meetings with customers so as to turn the business opportunity into sales.Advise the customer on technology adoption and implementation strategy including architecture, Read more
integration, selection and operation with the goal of improving the success of the customer's business operation.Manage and coordinate resources, as well as, meeting contract obligations to deliver good customer satisfaction.Collaborate with the Technical Support Team to develop effective sales action programs.Work closely with Channel Partners and Principals to develop and promote new products and services to existing, as well as, to new clienteles.2.Customer Relationship ManagementEstablish and sustain strong business relationships between Thatz and the customers through informal meetings and networking activities.Seek business opportunities from customers and fulfill their business needs promptly in order to convert them into sales.OthersStrategize, plan, execute and monitor/review/modify the business development and sales function implementations to achieve the agreed objectives and targets ahead of schedule or on a timely basis.Support regional business expansion plan, when necessary.RequirementsWhat we are looking for?a.A professional qualification.b.At least 3 years of relevant working experience, preferably in the Sales and Marketing field in the IT industry with good customer engagement expertise.c.Professional, enterprising, resourceful, self-initiated/starter/motivated, detailed and sales/result-oriented personnel.d.Quick learner and adaptive to a dynamic working environment.e.Reliable and able to take ownership of areas under your responsibilities.f.A team player and able to work under pressure.g.Excellent English writing and communication skills.h.Looking for long-term career advancement within the company.
Skills
EXECUTIVE (RED TEAMING) Job Scope / Key Deliverables:RTG is the Programme Regulator of the Red Teaming (RT) Programme that formulates RT policies and methodology to validate security measures at border checkpoints, critical infrastructure, and during major events with a focus on security outcome. Executive /RTG is responsible to assist the Manager/RTG in managing the Programme. This includes:Doctrinal DevelopmentDevelop and review the RT Doctrine to ensure relevance of the Read more
Programme.Acquire and maintain a library of realistic and relevant Simulated Threat Objects (STOs) for RT exercises and training.Training DevelopmentDevelop and review the Red Teaming Officer Course (RTOC) syllabus.Conduct RTOC to train RT exercise managers for Home Team Departments (HTDs), Homefront Agencies and selected Private-sector agencies.Community EngagementStrategise and lead in the engagement of the HTDs, Homefront agencies and selected Private-sector agencies to adopt and implement RT as part of their security regime.Provide resource support and guidance to the agencies on board the RT programme.Plan and supervise the conduct of the various RT engagement platforms such as the RT Forum/Townhalls for the RT practitioners and RT Workshop for management of agencies participating in the RT Programme.Oversee the publication the RT Bulletin after the RT Forum.Quality AssuranceEnsuring the quality and standards of RT implemented by the agencies through selected ground observations of RT exercises conducted by the agencies.Supervise the conduct and coordination of RT exercises to validate security measures of selected new establishments and major events.Collate and analyse the RT exercise reports to identify desirable/undesirable trends and practices that will be shared with the practitioners.OthersFollow-up on major security gaps/deficiencies detected through the RT exercises.Perform any other duties as assigned by the management.Job Requirements:Good understanding of the Protective Security discipline is essential for the post.Knowledge and experience of the operational functions of SPF.Good communication and interpersonal skills is required as a substantial part of the work requires engagement and networking at all levels.Good writing skill with strong conceptual abilities to articulate concepts into writings.Resourceful, independent learner and thinker. Takes initiative and is a team player.For queries, you may contact: Name: Quah Cheng Hui AlexEmail: QUAH_Cheng_Hui@spf.gov.sgDID: 6478 4463
Skills