Sign in or register for a JobTech account.
Jobs that require

stress tolerant

skill
Assist senior engineer in project distributions and rollout
Design, plan and engineer different network platforms and systems to meet product specification and operational requirements
Support and co-operate with operation team in daily operations on production platforms with focus in ASEAN region
Provide support in maintaining internal system and serves, IT support to colleagues and carry out IT policies in ASEAN offices
Assist in inventory control of networking and IT assets in accordance with company policy
Follow up customer complaints and enquires with Customer Services and Sales

Requirements:
Degree Holder in Computer/ Electronic Engineering / Telecommunication or related disciplines
Min 3 years solid experience in ISP network planning and installation, data center operations, customer technical support in telecommunications field
Hands-on experience on Router (including Cisco), LAN Switch, VPN gateway
Experience in installation and supporting of UNIX/Linux server. Familiar with Microsoft Windows platform an advantage
Good knowledge of TCP/IP, MPLS/VPN, SONET/SDH, Broadband technologies, Internet, Web, DNS, Email, MRTG and Network Monitoring tools
Holder of transmission/data equipment certified qualification (e.g. Sun Certified Admin, JNCIA, CCNA, CCNP)
Knowledge in system monitoring and backup tools
Able to solve problems independently, good interpersonal skills and able to work under pressure
Standby duty and travelling are required
Interested canidates who wish to apply, please send us your updated resume to jeffn@gemini.sg
We regret only shortlisted candidates will be notififed.
EA 12C5083
Skills
Reporting to: CFO, Asia
We are looking for a Financial Advisor to increase the quality and standardization of The Company's investments in Energy efficiency and decentralized renewable projects as well as to manage investment processes within our geographies. The role encompasses two main aspects:
Modelling for Energy Efficiency projects & Decentralized renewables
• Projects valuation
• Risk analysis
• Fine tuning of Group's valuation models
• Close collaboration with local Business Development teams on commercial strategy, risk assessment
Business Development Oversight
• Management of South East Asia Commitment process (organization of Commitment Committees, ensure compliance of projects with Group investment guidelines)
• Tracking of key projects (i.e. progress of development, budget spent, lookbacks)
• Liaison with Asia Pacific team
REQUIREMENTS
Degree in Engineering / Finance / Economics.
Qualification such as ACA / ACCA / MBA are a plus.
2-5 years of relevant experience in Finance, possibly Banking/ Corporate Finance/ Audit
Expert user in excel
Able to work under pressure and tight deadline
20% travelling in S.E.A

Skills
Responsibilities
Key responsibility is to market and sell the Company's products and services.
Develop pipelines and source for potential clients through networks, social media, public information mining and other means.
Sell products and services by establishing contact and developing relationships with prospects and recommending solutions.
Maintain relationships with clients by providing support and information.
Researching and recommending new opportunities.
Identify product improvements or new products by remaining current on industry trends, market activities and competitors.
Prepare reports by collating, analysing and summarising information.
Maintain quality service by establishing and enforcing organisation standards.
Maintain professional and technical knowledge.
Contribute to team effort by accomplishing related results as needed.
Requirements
Candidate should possess at least a Diploma or Bachelor's degree in either of the following majors: Business, Marketing, Mass Communications or equivalent.
At least one (1) year in sales, marketing or business development role.
Competency in Microsoft PowerPoint, Excel and Word.
Pleasant personality with excellent written and spoken communication skills.
Strong team player with good relationship management and problem-solving skills.
Customer-centric and able to work under pressure.
Self-motivated, result-oriented, goal-driven.
Resourceful and able to function with minimal supervision.
Positive attitude towards learning and willing to go for an extra mile.
Skills Roles & ResponsibilitiesWe are seeking qualified high performing professionals to join in our Assurance Line of Service. You will be involved in providing assurance services to our global clientele.You will have the opportunity to develop your technical knowledge and work with businesses across multiple industries.The RoleLead and manage fieldwork on client sites including liaising with other departments to ensure the smooth delivery of the audit process.Review and evaluate Read more
risk, document and assess key controls, document and assess process flows and identify significant accounting issues.Demonstrate expertise in primary accounting frameworks and in related financial reporting matters.Gain comprehensive understanding of client operations, processes, and business objectives and utilize that knowledge on engagementIdentify areas requiring improvement in the client's business processes and possible recommendations and prepare and deliver Management Letter to be provided to the client.Coach other less experienced staff through sharing experience and knowledge appropriately.Adhere to the highest degree of professional standards and strict client confidentialityRequirementsWhat it TakesBachelor degree in Accountancy or equivalent professional qualification.At least 3 years of relevant external audit experience.Candidates with 5 to 8 years' experience may be considered for a managerial role.Excellent technical and analytical skills.Team player, with the ability to multi-task, flexible and can work under pressure.Good oral and written communication skill.Strong interpersonal and client relationship skill.Proactive in problem solving.Willing to travel.
Skills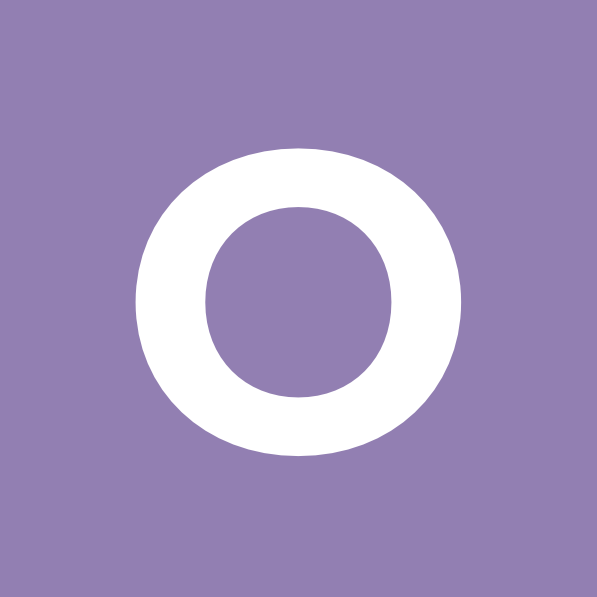 Drafter (Architectural/BIM) JOB DESCRIPTION Drafting of Architectural shop drawings Prepare detailed shop drawings Must be willing to work as a team and show work commitment Other adhoc duties as assigned Requirements: Min. Diploma in Architectural technology or equivalent Proficient in use of AutoCad software Self-motivated, initiative and able to work independently At least 2 years of working experience in Architectural trade related to glazing/aluminium is Read more
reuqired for this position With knowledge of REVIT and BIM Experience in site coordination work will be an advantage Confident & able to work under pressure
Skills North Up to $6000 + AWS + VB Pricing experience Knowledge of Salesforce CRM systemDuties and ResponsibilitiesProvide support to APAC commercial teams on pricing, quoting and invoicing matters. Perform margin analysis on discount requests. Support Annual List Price exercise. Provide analysis and partner with APAC and Country commercial teams to work out list prices. Liaise with factories to upload list prices. Support process improvement projects to drive standardization Read more
and improvement on pricing, sales and reporting process Perform analysis on sales, ASP and realized price to drive profitability and growthRequirements:Singaporeans only Business or Finance related degree Experience with pricing and/or sales compensation Knowledge of Salesforce.com Strong organizational and analytical skills Good interpersonal and communication skills. Team player. Excellent computer skills (Excel, Word) Experience working in a matrix or multinational (MNC) environment Pricing experience in a regional or APAC capacity would be an added advantage Ability to work well under pressureInterested applicants may email your updated resume to [Click Here to Email Your Resume] By submitting any application or resume to us, you will be deemed to have agreed & consented to us collecting, using, retaining & disclosing your personal information to prospective employers for their consideration. We regret to inform that only shortlisted candidates will be notified. EA License No: 11C5781 EA Personnel Name: Soh Hui Na, Andrina EA Personnel Reg No: R1877139 SCIENTEC CONSULTING PTE LTD
Skills Roles & ResponsibilitiesSystem Engineer - Unix Job Duties:Experience in Installing, Configuring and Trouble-Shooting Application Servers to include Oracle Solaris 10 and 11, AIX 6 and 7 and HP-UX 11i v3.Experience in installation, management and troubleshooting of RAID, SSH, NTP, DHCP, ConnectDirect and MQ.Manage and document system configurations by establishing and enforcing Bank's policies, guidelines and standard.Performing patch management, upgrades and installations as per Bank's policies, guidelines and standard.Implementing Read more
validation and verification practices in an SIT/UAT/PROD environment as per Bank's policies, guidelines and standard.Performing configuration, installation, migration, maintenance, administration and troubleshooting the server infrastructureConfiguring various software and hardware for UNIX initiatives supportWorking on technology and process improvement for the benefit of the teamEfficiently providing proactive support through change management and capacity review and planning.Manage and maintain server/system inventory list ensure all information is up to date.Manage and maintain server/system diagram ensure all information is up to date.Managing assigned projects and program component to deliver services in accordance with established objectives. Oversees all transitions into production.Support and give direction on series hardware design including VIOS, network, storage and workload balancingResponding to inquiries from staff, service providers, site personal and outside vendors and etc to provide technical assistance and support.Able to perform work after office hour on weekdays and on weekends.Support production environment 24x7.Any other duties as assigned by management.Job Qualification:At least 3 years of relevant experience.Oracle Solaris System Administrator certification is a plus.IBM Certified System Administrator certification is a plus.HP ASE - HP-UX 11i v3 Administrator V1 certification is a plus.Works well individually or in a group settingTechnical, analytical and interpersonal skills requiredWindow Server 2003, 2008, 2012 and/or SQL experience is a plusBasic understanding of network knowledgeStrong organization skills and ability to multi-task in high pace networking environmentAbility to work under pressure and time constraints RequirementsSystem Engineer - Unix Job Duties:Experience in Installing, Configuring and Trouble-Shooting Application Servers to include Oracle Solaris 10 and 11, AIX 6 and 7 and HP-UX 11i v3.Experience in installation, management and troubleshooting of RAID, SSH, NTP, DHCP, ConnectDirect and MQ.Manage and document system configurations by establishing and enforcing Bank's policies, guidelines and standard.Performing patch management, upgrades and installations as per Bank's policies, guidelines and standard.Implementing validation and verification practices in an SIT/UAT/PROD environment as per Bank's policies, guidelines and standard.Performing configuration, installation, migration, maintenance, administration and troubleshooting the server infrastructureConfiguring various software and hardware for UNIX initiatives supportWorking on technology and process improvement for the benefit of the teamEfficiently providing proactive support through change management and capacity review and planning.Manage and maintain server/system inventory list ensure all information is up to date.Manage and maintain server/system diagram ensure all information is up to date.Managing assigned projects and program component to deliver services in accordance with established objectives. Oversees all transitions into production.Support and give direction on series hardware design including VIOS, network, storage and workload balancingResponding to inquiries from staff, service providers, site personal and outside vendors and etc to provide technical assistance and support.Able to perform work after office hour on weekdays and on weekends.Support production environment 24x7.Any other duties as assigned by management.Job Qualification:At least 3 years of relevant experience.Oracle Solaris System Administrator certification is a plus.IBM Certified System Administrator certification is a plus.HP ASE - HP-UX 11i v3 Administrator V1 certification is a plus.Works well individually or in a group settingTechnical, analytical and interpersonal skills requiredWindow Server 2003, 2008, 2012 and/or SQL experience is a plusBasic understanding of network knowledgeStrong organization skills and ability to multi-task in high pace networking environmentAbility to work under pressure and time constraints
Skills

Roles & ResponsibilitiesWe are looking for a people-centric and capable Human Resource Executive to manage various programmes and processes in our company, such as the recruitment process and employee development programmes. Basic human resource administration and regular reviews of employee performance and satisfaction are also required. The ideal candidate will be able to work with people across all job functions and levels within the company. Working experience in Read more
a start-up company will be a major plus.Responsibilities:Post job descriptions, screen applicant resumes, conduct interviews and handle applicants' enquiriesMaintain office orderliness and conformance of employees to predetermined Human Resource policiesMaintain the employee leave and attendance recordsDocumentation of Human Resource processesAssist in Human Resource-related engagements with the employees, such as employee evaluations and self-assessmentsMaintain Human Resource records by accurately recording new hires, transfers, terminations, changes in job classifications, as well as track vacation leaves, personnel development periods (e.g., courses), sick leaves and any other form of attendance and personnel movementOrientate new employees by introducing them to their new colleagues, explaining to them the Human Resource policies and getting them acquainted to their new roleAssist in the creation of Human Resource-related forms, reports, logs, and recordsGather and analyse employee feedback on benefits schemePerform research and analysis to recognise trends and patterns between performance and rewardsAnalyse utilisation rate of employee benefits and programmesBenchmark organisation's compensation and benefits programmes against industry practicesEnsure regulatory and ethical guidelines are followed when handling employee dataConduct job analysis and evaluations to propose job scope of both existing employees and new hiresDocument action plans and assessment results for poor performersReview benefits claims against entitlements to ensure accurate disbursementsVerify that submitted claims are covered under organisation's benefit schemesAccomplish Human Resource department and organisation mission and goals by completing tasks reliably and efficiently as instructed RequirementsAt least 4 years of experience in Human Resources, preferably in a start-up environmentPossess great people skills, attention to detail and ability to exercise discretion on confidential mattersAbility to work under pressure and meet assigned deadlinesOutstanding organisational, interpersonal and time management skills
Skills Company: ST Engineering Land Systems Ltd.Business Area: Land SystemsJob Description: Responsible for the vehicle electronics (Vetronics), power distribution system design, control system design, harness design, software development, integration and testing Involve in design discussions and presentation with customers and production support Participate in system testing, field-testing and qualification of prototypes Source for suitable vendors and manage them according to projects' schedulesJob Requirements: Degree in Electrical/ Electronics Engineering Knowledge Read more
of electrical/ electronics hardware design Knowledge of communication protocols and network capabilities, e.g. serial communication, CAN network and Ethernet Software programming knowledge would be an added advantage Able to communicate and sustain good relationships in dealing with working counterparts at all levels, including customers and users of the products Able to work in a dynamic environment, and resilient to changes Able to work both as an independent individual and a strong team player Singaporeans only
Skills Company: ST Synthesis Pte LtdBusiness Area: Land SystemsJob Description: • Compile and submit claims to management and clients• Manage call system​Job Requirements: • Diploma/ NITEC in Quantity Surveyor, Mechanical & Electrical Engineering • Basic Know-how in mechanical and electrical, knowledge in M&E terms• Detail, meticulous and inquisitive• Systematic and organized individual who can work individually or in a team • Ability to work under stress
Skills