Sign in or register for a JobTech account.
Jobs that require

stress tolerant

skill

Duties and responsibilities
Accounting services including reconciliation, cash flow, month/year end closing and year-end audit schedules for clients.
Preparation of financial reports in compliance with Financial Reporting Standards and tax (If required)
Able to work in teams and support the Manager in meeting targets.
Attend and facilitate (as appropriate) all status meetings, client meetings and client calls.
Able to communicate effectively with departments and clients to ensure a timely completion of work.
Other ad-hoc duties or assignments
Requirements
Degree in Accountancy/ACCA/CPA/CA or equivalent
Minimum 3 years of accounting experience, including experience in the related fields.
Meticulous, Good analytical skills.
Able to work under pressure and tight deadline.
IT Savvy and knowledge of accounting software required.
Can work independently with minimum supervision
Results driven!
Skills

To be successful, the incumbent will have 6 to 8 years of relevant experience, and will need to have good knowledge of Corporate Treasury processes, good understanding of Funds Transfer Pricing (FTP) and Rates sourcing process. Candidates with added advantage have knowledge of working with Rates provider (Reuters, Bloomberg etc.). The application in question is live, and requires this person to continue to evolve the application to maturity.
Degree in Banking, Computer Science or Engineering-related field with at least 6 - 8 years' relevant experience in project management and business analysis in financial services industry
Strong functional analysis skills with the ability to elicit business requirements,
Ability to prepare scope and user requirements documents, functional documentation, prepares test scripts, and coordinate UAT.
Solid Excel, data analysis, and SQL skills.
Extensive experience working with Technology team is a must
Good knowledge of banking products, general ledger, finance processes
Strong presentation, analytical and problem solving skills
Excellent written and communication skills
Delivery focused and results oriented
Attention to details and highly organized and able to work under pressure in a time-critical environment
Ability to work with complexity and ambiguity and use it to their advantage
Additional good skills to have:

Experience working with diverse stakeholders
Agile methodology
Skills ResponsibilitiesPlan, coordinate and prepare implementation strategies to meet key project milestones such as delivery, tests and payment milestones. Develop Project Management Plans including risk management plan to ensure effective project management. Lead and manage project team members, subcontractors and vendors including RFX management and subcontractors/vendors selection and negotiation. Oversee project team members to deliver project on schedule and cost while meeting project requirements. Initiate, organise and attend project Read more
meetings and ensure project teams are kept fully informed about project progress, tasks, action plan and deadlines. Anticipate, manage and resolve issues, risks, dependencies and impediments that may impact on successful project delivery. Ensure that project progress is reported in an accurate and timely manner to all stakeholders and project teams. Ensure that all projects and products are delivered with quality as a priority and that appropriate. Any other duties as assigned.Job RequirementsBachelor's Degree in Engineering (Computer / Telecommunication), Computer Science / Information Technology or equivalent. More than 5 years of project management experience in infrastructure projects Experience in delivery of multiplatform technology based IT projects comprising networking, applications, database, systems (OS), security (including policies, firewall, 2FA, encryption, CA, IPS/IDS), devices and device management is an advantage. Customer oriented and a team player with the ability to effectively lead and motivate team member towards common objectives. A self-starter and ability to work under pressure and tight schedule with positive and proactive attitude to anticipate challenges and resolves issues. Strong competency and experience in managing and motivating multi-disciplinary teams. Proficient with Microsoft Project or other project management reporting tools. Certifications in Project Management such as PMP and CITPM is preferred. Effective communications and presentation skills, both written and oralEAP No.:R1766065EA Licence : 95C5411
Skills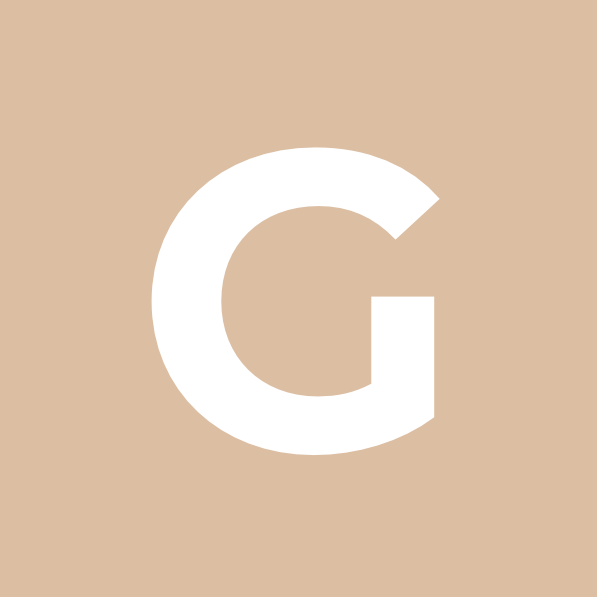 ResponsibilitiesDesign and architect resilient and scalable software architecture & APIs on the web Improve performance and robustness of our products & services Collaborate with other team members to incorporate team innovations Introduce new technologies into the team based on fit and suitability to deliver a solution Be able to deep dive into the technical aspects needed for optimization of web applicationsRequirementsA degree in Computer Science or equivalent industry Read more
experience At least 2-years solid experience on professional web development experience. Past project reference is needed. Knowledgeable in front-end technologies eg. HTML, JS, CSS, Bootstrap Knowledgeable in back-end technologies eg. Django, Redis, MongoDB Excellent debugging and problem solving skills Good team player and passion in web development Self-motivated, and can excel in a team-based environment Able to start immediately or on short notice is highly advantageous Experience in TDD is a plus Experience using Amazon Web Services (AWS) and its various components is a plusAttractive remuneration package will be offered. Interested candidates, please send your CV with Current & Expected Salary and Date of Availability by:Email to [Click Here to Email Your Resume]All information provided by applicants will be treated in strictest confidence and used only for processing their application.
Skills 5 Day Work Week Responsibilities:Pursue sales leads, promote products and conclude sales orders with professionalism. Actively seek out new sales opportunities through cold calling, networking and referrals. Partner with customers to understand their business needs and objectives. Develop and maintain long-term relationships with customers by providing consistent sales services, follow up on requests, recommendations and after sales services. Develop full suite of offerings through proposals and presentations. Prepare Read more
individual sales action plans in line with the overall sales strategy to ensure a targeted and focused approach that contributes to the overall growth aims of the business and maximize profit.RequirementsMin 2 – 3 years of working experience in B2B direct sales, preferably in Retail, Event or Hospitality. Excellent communication, interpersonal, negotiation, networking and writing skills. Resilient and result oriented to achieve sales targets. Able to adapt changes in a fast-paced environment; work independently as well as within a team. Proficient in MS Office.
Skills
MANAGER, GOVERNANCE, RISK & COMPLIANCE (ISGD)The Police Technology Department equips the Singapore Police Force (SPF) with effective and relevant technological capabilities to achieve the SPF's mission to prevent, deter and detect crime. We constantly explore, assess and adapt cutting-edge technology to support our frontline Police officers, enhance policing efforts, and help fight crime. If you have a passion to use your technical skills to help the community and Read more
safeguard Singapore, join us!As Manager, Governance, Risk & Compliance (GRC), you will assist Head GRC in identifying, assessing, monitoring and mitigating security threats and risks to Singapore Police Force's Information-Communication Technology (ICT) infrastructure and systems and digital information assets, as well as carrying out policy alignment and compliance activities.You will be placed on the Home Team Specialist Scheme.JOB EXPECTATIONSYou are also required to assist Head GRC to establish governance framework, internal policies and to react accordingly to the changing technological, security and threat landscape.You will ensure all risks to SPF ICT and digital information assets are fully dealt with to maximise the use and resiliency of technology deployed.In addition, you will have to examine requirements issued by various government agencies and implement practical governance controls within SPF.You are also required to carry out audits and compliance activities to identify areas for improvement.You may be assigned other tasks as required by Assistant Director, ICT Security & Governance Division (ISGD) and Head GRC.REQUIREMENTSComputer Science or Information Technology or any other related fieldsPossess Certified Information Systems Auditor (CISA) is preferred.Ability to multi-task and work under extreme pressure with tight deadlinesPossess good writing, communication and interpersonal skillsMeticulous in planningAPPLICATIONTo be part of our team, please submit an online application via www.careers.gov.sg.If you are short-listed, you will be notified within two weeks after the closing date for applications.
Skills Roles & ResponsibilitiesProduce all items relating to the menu to the establishment standards to satisfy customers' expectations.Maintain a high standard of hygiene and health and safety.Ensure all equipment failure and hazards are reported to the Executive Chef or another senior member of staff.Ensure a strict control on food waste and reporting any waste in the correct procedure.Ensureacorrectstandardofstockrotation,makingsurefoodproductsareusedpriortothe best before date.Ensure all portion controls are strictly adhered to.Ensure the Read more
highest standard of food production and presentationat all times as per standard of performance manual and recipes.Ensure work surfaces, refrigeration, stores are cleaned and sanitised before end of shift.Ensureahighstandardofpersonalappearanceatalltimes,includingthewearingofthecorrect protective clothing as laid down in the codes of practice.Ensure a close professional working relationship with other members of staff at all times.Ensure the kitchen is secure, clean and safe before going off shift.Produce recipes and costing in conjunction with the Executive Chef or another senior member of staff as required, assisting to maintain that monthly profit margins are met.Attend all team briefs as required.Participate in monthly physical stock take of the Restaurant,including but not limited to plates and utensils.Perform miscellaneous job-related duties as assigned. RequirementsMinimum 5 years of relevant experiencePossess good hygiene and personal grooming standardsCreative approach to the production of foodWilling to work split shiftAble to work under pressure and tight schedules
Skills Permanent$30005 mins walk from Tanjong Pagar MRT 5-day work weekResponsibilities:Serve as the point of contact to investors and other key stakeholders of the company Develop and build strong relationships between the company and members Follow up on customer general enquiries and feedback Organise road shows, conferences and investor meetings and preparing all relevant materials requiredContractual Period:PermanentSalary:$2700 - $3000Location:5 mins walk from Tanjong Pagar MRTWorking Hours:Mon-Fri (9am to 6:30pm)Requirements:At Read more
least a diploma holder Motivated individual who is results-driven, resilient and determined Good customer service skills and strong telephone etiquettes No experience required as training will be providedInterested applicants, kindly email your detailed resume (MS Word format is preferred): [Click Here to Email Your Resume] (Reg No: R1107386) Please ensure that applications sent through email are no bigger than 1Mb. We thank all applicants for your interest but regret to inform that only shortlisted candidates would be notified. Success Human Resource Centre Pte Ltd (EA License Number: 97C4832) 1 Sophia Road, Peace Centre, #06-23/29 Singapore 228149 T: 6337 3183 | F: 6337 0329 | W: www.successhrc.com.sg
Skills
ResponsibilitiesYou will oversee the formulation, implementation, monitoring and review of policies, national control programmes and Standard Operating Procedures (SOPs) for managing communicable diseases of public health importance. You will also oversee the effective epidemiological response to identify the source of outbreaks, implement control measures to break the chain of transmission and limit the spread of infectious diseases, and communicate findings to relevant stakeholders and the public.RequirementsAt least 5 Read more
years of relevant working experience in public health, of which at least 2 years should be related to infectious disease prevention and control workAnalytical and rational decision making skillsAble to interact and work effectively with other public health professionalsAble to work under pressure and beyond office hours during outbreaksExcellent organisational skills and resourcefulnessIf you are shortlisted for the position(s), you should hear from us within 30 days of the closing date of the advertisement.
Skills

Job Description · Be in charge of the overall commercial development and execution of Tigerhall's corporate relations, strategic partnerships and business growth · Ideate strategic partnerships that result in providing Tigerhall with high quality experts on a large, global scale, and exponential growth in user acquisition  · Source strategic partners across geographies and develop strategic partnerships which contribute to Tigerhall's user acquisition targets  · Manage the entire corporate sales cycle and close Read more
large global subscription deals with corporations  · Manage the commercial relationships with corporations, including the upselling and renewals of corporate subscriptions  · Develop long-term strategic relations that would benefit Tigerhall's innovation, content, brand positioning and international expansion  · Work closely with the CEO on achieving business growth targets  Key Success Indicators  · Number of and quality of new experts brought onboard the platform  · Amount of revenue generated from the sales of corporate subscriptions and solutions  · Number of users acquired through strategic partnerships  · Number of paid subscribers acquired through strategic partnerships  The Successful Applicant · Experience in sales, strategic partnerships, business development and/or commercial strategy  · Exceptional business acumen and ability to see commercial potential  · A love for networking  · Not being fazed by rejection  · Strong relationship building skills with an ability to forge strong connections at all levels of an organization  · A strong, already existing, professional network of C-level decision makers in Singapore and Asia · High familiarity with Asia from a business perspective, with commercial knowledge of the various markets  · No fear of hard work  · Strategic mindset with a long-term vision and future-oriented thinking  · Results oriented with an instinct for measuring ROI and making data informed decisions  · Ability to see the big picture and connect the commercial dots across functions, teams and countries  · You are exceptionally curious, resilient, fearless, street smart and ambitious, and you have a unique, quirky and memorable personality (no one in Tigerhall is vanilla) 
Skills