Sign in or register for a JobTech account.
Jobs that require

supply chain & logistics

skill
At Hatch Asia, we are all about making human connections. We've been in your shoes. We make it our priority to understand the unique aspirations and anxieties you go through. Career goals, anyone? Let us put you at the forefront and support you in your job search.
Our client, hiring more than 1000 employees worldwide, they are an asset-light company with integrated logistics capabilities and innovative solutions that solved client's and partner's complex logistics issues.
They are now hiring an HR Manager, Learning to work closely with business leaders in the transformation of their workforce and culture.
The Challenges
Work closely with business leaders to conduct needs analysis
Partner with internal stakeholders and be responsible for building organisation capabilities, both short term and long term goals and work with the external conslutant in building competencies framework
Develop plans and programmes in alignment to business strategies, to ensure employees have the skill, knowledge and experience to perform to the highest standard.
Proactively drive cultural change initiatives and work closely with internal HR teams
Facilitate knowledge sharing and succession throughout the organisation
Design and execute high potential development programs, Graduate programme and other corporate programmes
Key liaison with government agencies and tertiary institutions to drive business partnership and collaborations
Measure effectiveness of training against employee accomplishments and performance and evaluation of ROI of training programmes and initiatives
What It Takes
Minimum of 3 years' experience in organisational development / Learning Development
Experience in conducting, analysing and presenting research
Excellent communication, facilitation and presentation skills
Candidates with experience in an organization that has a workforce of more than 50% blue collar workers would be ideal
Interested candidates, please click the "Apply For This Job" Button.
All information will be kept in the strictest confidentiality.
Only shortlisted candidates will be notified.
Employment Agency No : 11C5794
Skills
Our client, an established Healthcare company located in West area is looking for a Warehouse Supervisor.
Ensure operating environment is kept at optimum level and maintain proper documentation controls
Ensure customer requests and requirements are adhered to according to standards laid out.
Supervising 3rd party warehouse operations.
Inventory management control through conducting inventory counts, reconciling variances and inputting data for analysis.
Flag out discrepancies for Head Office review and ensuring warehousing data integrity.
Maintain and ensure workplace health and safety requirement.
Requirements:
Diploma in Logistics Management with 2 years of experience in a supervisory role
Experienced in warehouse operations, inventory management.
Strong analytical skills and numeracy with knowledge of WMS systems.
Forklift license.
Interested candidates, who wish to apply for above position, please send us your updated resume in MS Format. We regret only shortlisted candidates will be notified
EA 12C5083
Skills
SME in (MM) Material Management, (SD) Sales and Distribution and (LE) Logistics Execution
Provide consulting services to clients in an efficient and effective manner
Primary focus on SAP MM, SD and LD ,and integration with other modules, delivery workable solution to meet clients' business requirements
Primary accountable for MM, SD and LE deliverables. Carry out all phases of the project, from Business Blueprint (including detailed design), Realisation (including Configuration, Data Migration, Testing & Training), to Final Preparation & Cutover/Go Live support, and Transition to Support
Run and facilitate workshops to carry out Business Analysis and detailed design of Business Solutions
Define business goals, scoop of work and scope of change initiatives; outline and translate specifications of business requirements (FRICE functional specifications); and provide solutions to a level that enables effective delivery of agreed scope of work or changes
Configure the system to meet design and business requirements
Perform unit testing on all processes (embracing planning, design, management, execution and test scripts) and provide assistance and issue resolution for System Integration and User Acceptance testing using appropriate techniques that conform to agreed project standards.
Assist with Data Migration including preparation, guidance to customers, writing upload programs, and loading data
Facilitate logical integration testing with order related SAP modules and interfaces in order to verify end-to-end business process
Develop (embracing planning, design & documentation) and execute training as required
Carry out applicable Change Management Processes as pre-defined by Project Manager
Prepare and conduct project handover to Support Consultant
Apply and utilise Industry and Business Best Practice knowledge and tools
Adhere to corporate standard, security guidelines and sustainability, and deliver within time constraints
Identify sales opportunities at existing customers and communicate internally to management team. Support presales effort as needed in response to proposals, and conduct demonstrations and presentations.
Ability to define solution to meet customer requirement
Established experience working on customer sites managing and delivering quality technical services against formal service levels and timeframes
Strong demonstrated presentation and facilitation skills:
Proven ability to support MM & SD pre-sales activities including:

Preparation of solution market content
Preparation of sales proposals and statement of work documents including project resource plans and effort estimates
Carry out systems demonstrations

Capable in building, establishing and maintaining trust, and strong, productive and effective relationships, including with clients and ability to work collaboratively with diverse stakeholder groups and individuals
Ability to provide leadership and mentoring
Requirements
Degree at least 5 years' experience as SME with SAP,MM,SD and LE implementation
Experience with either 3 large projects or 5 medium-sized projects (End-to-end Implementation of SAP MM, SD and LE)
Collaborate closely with Developers, writing Functional Specs and testing Forms Reports, interfaces, Conversions, Enhancements and Workflows
Take full ownership and responsibility for the stream deliverables, including integration points with other modules and teams
Ability to Outstanding functional knowledge and gap analysis experience; detailed understanding of business operations to ensure the best solutions are provided to our custom
Demonstrated ability to extract, scope and document requirements and translate these into technical specifications
Experience in troubleshooting of process problems and technical developments, as well as implementation of new functionality
Enthusiastic about learning new SAP-related technologies
Adaptable to the consulting lifestyle with flexibility to travel which may be minimal or extensive depending on project requirements
Exceptional skills in managing stakeholder expectations
Knowledge and experience with other SAP Logistics modules, SAP ByDesign, HANA or Fiori in relation to MM & SD will be advantage
Certified in SAP MM and SD is a MUST
Interested candidates who wish to apply for above position. Please send us your updated resume.
We regret only shortlisted candidates will be notified
Skills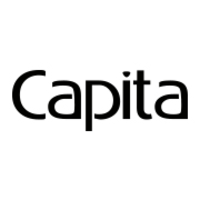 As the CIO, you will lead the design, implementation and evaluation of the core platform and oversee its development. You will be expected to meet with key stakeholders including partners to help translate system and platform integration requirements into actionable items for the development team. You are to ensure that technologies are used efficiently, profitably and securely. This role reports to the CEO.
Therefore, coming from a mid-large sized organisation and working as a Head of Development, Chief Information Officer or Head of IT position previously would be advantageous. Aside from technical responsibilities, the CIO's responsibilities will also include implementing and managing the company's relationships with 3rd party suppliers, external creative agencies and vendors.
Responsibilities
Overseeing IT Policy, Process Flow, KPI, Team Structure and Vision Development
Team leader and owner of the overall design and architecture of the core platform.
Drive the vision and overall strategy of the Marketplace, AI and Microservice platform
Full Software Development Life Cycle (SDLC) including roadmap planning, requirement
specification, systems design and integration.
Manage a team of geographically dispersed in-house and outsourced developers.
Technical Strategy - creating and maintaining the company's strategy in line with stakeholder needs and in keeping with current best practice
Be effective in growing this team up to 60+ FTE's over the next 20 months
Work with internal and external partners to integrate systems.
Ensure data security and system uptime.
Reporting directly to the CEO, produce monthly / quarterly reporting for both clients and the
management team
Manage relationships with partners/vendors, customers and internal stakeholders
Champion the company and its products at speaker events and conferences
Requirements
Bachelors or higher degree in Computer Engineering, Supply Chain or MBA
At least 12 years of solid technology, team management and architecture experience 5+ years
Java/J2EE programming experience
5+ years relevant experience as a Technology Lead/Architect
New Product developing experience in Supply Chain or Ecommerce industry
Strong understanding in object-oriented concepts, design patterns, and algorithms
Domain knowledge of Data Analysis, AI, Machine Learning, Smart Cities, C2/C4i, Telematics/M2M, IoT, Environmental Monitoring solutions
Familiarity with Scrum / Agile development frameworks
Expertise troubleshooting data quality issues, analysing data requirements, and utilizing big data systems.
Ability to demonstrate strong collaboration skills and strategic thinking
Experience working with geographically dispersed teams
Excellent cross-cultural verbal and written communication skills
Interested candidates, who wish to apply for the above position, please send us an updated copy of your resume to tech@capitasingapore.com

We regret to inform that only shortlisted candidates will be notified.
Skills

Roles & ResponsibilitiesGeneral office admin supportHandling of phone calls and enquiriesDomestic sales support (Invoicing, order arrangement)Handling domestic logistics and shipping documentsAny other ad-hoc administration tasks as assignedRequirementsDiploma holders and aboveStrong Interpersonal and communication skills, meticulous, independently and with initiativePositive working attitude
Skills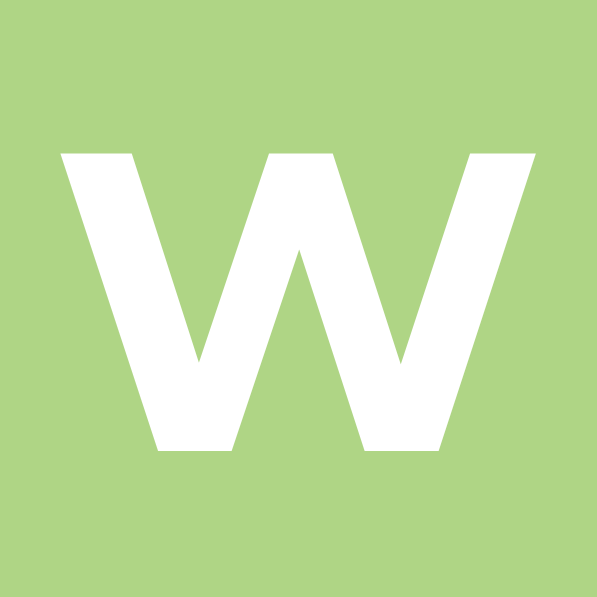 Roles & ResponsibilitiesProvide administrative support for order fulfilment and deliveriesPerform inventory update to ensure timely stock replenishment.Provide logistic administration support.Maintain proper documentation and filling of all inventory recordPreparation of invoices and purchase order.Liaising with internal and external partiesHandle customer enquiries RequirementsGCE O or N level with interest in admin and logistics in fashions clothing.Pleasant and friendly disposition with good communication and strong interpersonal skillsNormal hours: 5 days (Normal Read more
Working Hour) + No OTSalary: $1200 + ( varies according to experience )Location: Ubi and Macherpson
Skills Roles & ResponsibilitiesCOMPANY DESCRIPTIONCEVA provides world class supply chain solutions for large and medium-size national and multinational companies across the globe. As an industry leader, CEVA offers customers complete supply chain design and implementation in contract logistics and freight management, alone or in combination.CEVA's integrated global network has facilities in over 170 countries and around 44,000 employees; all dedicated to delivering consistently excellent operations and supply chain solutions.At Read more
CEVA we are focused on delivering operational excellence to our customers, each and every day. By uniting and working together, we focus on growing our business by offering outstanding supply chain services to our customers and developing our business to support theirs. At every link in the supply chain, we help make business flow.RESPONSIBILITIESPerform procurement administrative work including but not limited to purchase requisitions/orders, review on quotations, on-boarding process of new vendors and etc.System administrator for Procurement system (Web 3)Negotiate with suppliers for competitive quotesConsolidation of reportsFollow-up on outstanding invoices, good receipts & PR with internal stakeholders and suppliersAssist in any other administrative duties that may be assigned from time to time RequirementsAt least a diploma in a related disciplineAt least 1 years' of relevant procurement experienceAble to communicate well in EnglishCandidates from logistics supply chain industry would be an advantageExperience in Concur system and proficiency in Excel would be an added advantage
Skills Provide support to the HR department in administrative matters in the C&B function, Recruitment and On-boarding, L&D, Employee Engagement, co-ordinate meeting arrangements and logistics, securing of meeting room and organize team events. Support recruitment process.Coordinate interview arrangements between hiring managers and candidates; assist in creation of manpower requisition. Support in on-boarding process, including system and documentation. Provide HR admin support duties. Coordinate meeting arrangements and logistics. Document process Read more
flow for roles and functions in line with audit requirements.Job RequirementsMinimum Diploma or Degree in Business Administration or Human Resource Management Preferably with 1 to 2 years of relevant experiencesInterestes candidates please send in your resume to: Topaz Liang Huimin (CEI No. R1104500), email to: [Click Here to Email Your Resume]
Skills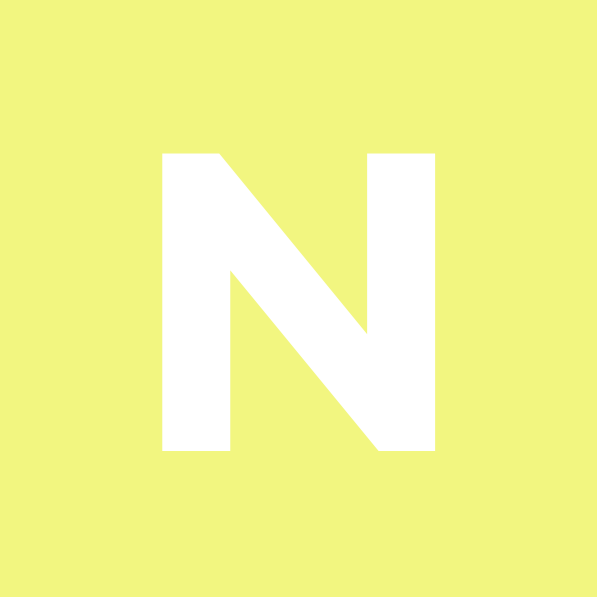 You are responsible to support the Program Manager in project audit and health checks, which includes document identification review, conducting of awareness and post implementation review. You are required to provide in-house consultancy to projects and to obtain requirements from stakeholders. You are also expected to provide training to projects management team. RequirementsDegree in Computer Science or related disciplines with minimum 3 years of relevant experience Knowledge in Read more
project management methodology and techniques (e.g. Project risk management, post implementation review, documentation review) Good knowledge of budgeting and resource allocation procedures, and the systems development life cycle Well versed in Microsoft office tools such as Winword, Excel Ability to collaborative and work effectively with various stakeholders Strong interpersonal and communication skills Knowledge in Retail and Warehouse logistics will be an advantageWe regret that only shortlisted candidates will be notified.
Skills Roles & Responsibilities•Take phone call messages and reply to customers (shipowners, agents, Superintendent, shipyards), where applicable.•Coordinate jobs with Principals and customers (e.g. acknowledge receipt of service request, spares or sending job status/ reports, etc).•Coordinate jobs with Service Engineers (e.g. vessel schedule/ location, arrangement of spares to technicians, launch services, monitoring of job progress by engineers, etc.).•Visit customers for feedback on service quality.•Receive and return/ re-route of spares from Read more
Principals.•Coordinate the progress of equipment brought in for repairs and update customer accordingly.•Maintain the Service Department library and email stations.•Assist in making quotations, correspond with customers/ principals and maintaining various reports•Taking minutes/ notes during technical or departmental meetings.•Coordinate with other Departments on payment, purchase and delivery time of spares and logistics arrangement.Requirements•Candidate must possess at least "N" or "O" Level or equivalent.•At least 1-2 Year(s) of working experience in the related field is required for this position.•Good communication skills•Able to multi-task and work in a fast-paced environment
Skills