Sign in or register for a JobTech account.
Jobs that require

system engineering

skill

Responsibilities:
Troubleshoot as level 2/3 issues on Windows laptops, Desktops & Macbook, analyse recurring issue root cuase & create preventive actions
Create automated deployment of Windows & Apple Mac
Automate windows client machine deployment using Intune / Windows MDT /
Configure enterprise range security tools & techniques – Bitlocker encryption Symantec endpoint protection, Data loss prevention and threat protection tools
Design, deploy and manage SCCM infrastructure for pathing, software delivery and compliance
Document technical troubleshooting efforts in ticketing system and Knowledge Management Systems
Advanced troubleshooting of Office 365 tools & Cisco VPN

Required Skills/Qualifications:
Degree in science / technology / engineering
Minimum 4 years of IT experience
Window 7, Windows 10 advanced administration and troubleshooting skills
MCSE with desktop infrastructure / enterprise devices & apps / server infrastructure is an added advantage
Configuring and troubleshooting skills for SCCM deployment and infrastructure, Symantec end point protection, Active Directory GPO, Intune and Office 365
Scripting skills – DOS Batch, PowerShell, VB script or equivalent
Basic knowledge on IIS and SQL server
Interpersonal skills with ability to work with heterogeneous teams

Skills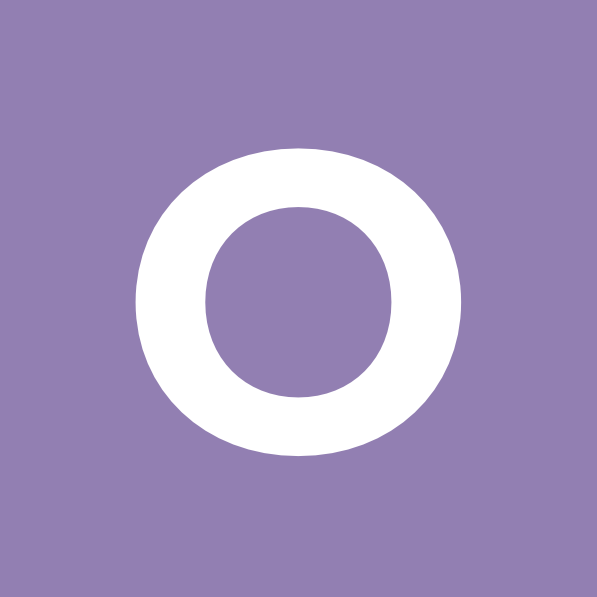 SYSTEMS ENGINEERMain TasksTo identify, research and develop suitable technology that will enhance and complement our existing range of product solutions. To evaluate, test and setup network equipment. To work with Sales in:Ensuring tender proposal complies with required specifications on systems requirements. Reviewing proposed design & configuration of system network.To work with Project Engineers in setting up and configuring of system's network components comprising of IP cameras, storage devices Read more
(NVR) and servers, network switches and routers, workstations and other equipment. To work with Service Engineers in identifying and resolving network related hardware/software problems. To draft training material and conduct product training for fellow colleagues and customers. To maintain and periodically refresh company's IT infrastructure (LAN, switches, servers: email, file, AD, MIS, application). To setup systems and to monitor data integrity and security. To implement and execute backup and data restoration To write basic SQL scripts to extract ad-hoc information from database when required. To provide desktop support to LAN users, including configuring new client workstations, resolve hardware/software problems. Update necessary IT procedural and process documentation. Required to work evenings and weekends occasionally with little advanced notice. Singapore based job with no travel required. Responsible for overall safety performance when executing daily works.Role definition The Jobholder has 2 primary responsibilities:For developing new technology that will enhance and complement the Company's core focus products and solutions. For the administration, setup and maintenance of IT infrastructure. This entails optimum setup in terms of capital investment, meeting the needs & requirements of the Company's operations in regards to budget, work flow efficiency, data security and integrity.Qualifications: EssentialDegree in Electrical/Electronic/Computer Engineering, Computer Science or IT Security related field. Ideal1 year working experience on the job in networking based system development role and/or IT administration role. Please submit resumes to [Click Here to Email Your Resume] with the following details in MS Word format: John Goh Meng Chye EA License No : 06C4642 EA Reg No : R1102621 We regret that only shortlisted candidates will be notified.
Skills
Assistant Manager, GeoAnalyticsJob Scope:Proliferate the use of GIS and data within whole of Government.Provide consultative support to stakeholders to make sense of data.Work with developers, contractors and vendors to collaborate on the application exploration and development so as to achieve the department's work objectives.Review Big Data, Machine Learning frameworks.Requirements:Qualification, preferably in the areas of Geospatial/Computer Science/Engineering or similar area of study.At least 3 - 5 years of working Read more
experience in geospatial information science, analytics platforms, system analysis and design.Excellent communication and presentation skills. Able to relate technical information to all levels of the organisation.Experience with GIS and Business Intelligence software (e.g. Qlikview, Tableau).Good knowledge of Hadoop (Cloudera/Hortonworks) Infrastructure, R, Python and ability to code (python functional programming, java).
Skills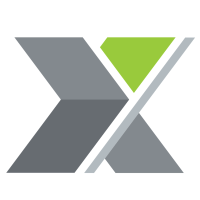 This job position is suitable for individuals who are constant learners, problem solvers and multi-taskers. Candidates who thrive in a fast-paced environment, steps up to face challenges, and are able to deliver results, are welcome to apply. We are looking for candidates who are interested in deployment, storage, backup, networking, and cloud solutions. ResponsibilitiesResponsible for the setup, configuration, efficiency, hardening and reliable operation of Windows-Based Servers &/ Linux Read more
Servers Ensure the uptime, performance and security of the servers Analyse, isolate and resolve both network and physical issues timely; make recommendations for future upgrades Develop technical documentation and SOP procedures Acquire, install, or upgrade computer components and software Maintain backup including system backup, application backup, etcRequirementsKnowledge and experience in Microsoft stack technologies such as Windows Server, IIS, MS SQL Server &/ Linux operating systems applications Experience with Powershell / Shell / Python scripting will be an advantage Basic networking skills Good communication skills, and is able to work both independently and together with a team Diligent and careful when performing tasks at hand Able to work on an on-call basis (after office hours and weekend activation)
Skills

General Description: The position of System Engineer is responsible for security equipment installation, testing, commissioning and system programming in according to ICD's standards; Ensuring good engineering project quality; Maintaining a high level of customer satisfaction. Main Responsibilities:Security equipment installation, testing, commissioning and system programming in accordance to ICD's policy and standards Involve in project management Assisting and providing technical support to Sales and other departments System troubleshooting and Read more
problem-solving Conducting on-site client training Security system design, building diagrams using AutoCAD Maintain high level of knowledge in security conceptQualification:Bachelor degree or above in Electronic, Computer, Automation or Mechanical Engineering Min 3 years or above related working experience in security, electronic or small electronic project implementation and commissioning, preferably in a multinational environment Basic IT knowledge in security hardware, network and database Familiar with security access control system, CCTV and alarm system products / systems is an advantage Must be willing to work on-site Candidates have project management experience is an advantage Past experience with Lenel, GE, Cisco and S2 systems is a clear advantage Good communication and coordination skills Client service oriented Quick learnerInterested candidates may send your updated resume indicating reasons for leaving, last drawn salary, expected salary and date of availability via the button of APPLY NOW below We thank all applicants for your interest and regret to inform that only shortlisted candidates will be notified.
Skills
Systems Engineer(Ref Code: 1903IT-SE)Closing date: 18 Apr 2019General OverviewThe successful candidate will be responsible to the Information Systems Manager and will be stationed in Jurong Island site to provide 1st level end user support and involve in the 2nd level support for the infrastructure services. He/She will also perform daily server room operation and support site related projects. Duties and Responsibilities The incumbent shall be responsible for but Read more
not be limited to the following duties and responsibilities.1) 1st and 2nd level supportLaptop\desktop support, file & print services, network connectivity, LAN\WAN, PABX, Office365 and basic application troubleshooting. Escalate issues to 2nd level support staff\vendor if issues cannot be resolved. Participate in Out-Of-Office-Hours support on-call standby roster for handling 2nd level support for critical infrastructure services.2) Systems administration and maintenanceProvide Storage, Networking, Wintel server, Active Directory, Oracle and SQL Server database administration. Liaise with external vendors for any related hardware/software maintenance and services. Perform Installation/Configuration/Monitoring/Patching/Upgrades of servers, operating systems, databases and other system related software. Participate in disaster recovery testing3) IT governance & documentationInvolve in regular review of infrastructure policies, procedures and system documentation to ensure compliance. Plan and conduct end-users training as needed.4) Project ManagementUndertake infrastructure and cyber security related projects as assigned by reporting manager.Work Experience RequirementsAt least two (2) years of working experience in IT helpdesk providing1st level end user support. Experience in Wintel system administration. Able to work on a rotating 2nd level Out-Of-Office-Hours support on call basis. Knowledge of ITIL operation. Strong analytical skills, ability to work independently and in a team environment. Possesses good interpersonal and communication skills. Good command of written and oral English.Education RequirementsBachelor Degree in Computer Science, Information Technology, Computer Engineering or equivalentAn attractive remuneration package will commensurate with candidate's experience and qualifications. Interested applicants are invited to email their detailed resume with current and expected salary to (Hidden Text)SLNGCorp.com (please indicate the position you are applying for in the subject heading). Alternatively, you may mail your application to:Human Resources Department Singapore LNG Corporation Pte. Ltd. 991G Alexandra Road #03-29C Singapore 119975We regret that only shortlisted candidates will be contacted.
Skills Are you passionate about technology and loves programming? Enjoy meeting people, thinking on your feet to solve business challenges? BioQuest Advisory is a Singapore based consulting business led by experienced industry veterans from global technology and consulting firms. We partner our industry clients to transform their business and build sustainable growth. Our key expertise: Robotic Process Automation, Data Analytics, Business Systems Implementation, Business Strategy & Transformation, Process Improvement, Read more
Supply Chain Management, Financial Management, Governance & Risk Management. ​ Our clients consist of global MNCs and Singapore businesses spanning across multiple industries and Asia Pacific countries.The opportunity ​BioQuest Advisory is at the exciting phase of our growth in Singapore and across APAC region and is looking for talented IT Engineers who are passionate about emerging technology to be part of the journey. The role You would be trained in specific technologies and be part of our business & technology advisory team to provide IT consulting services to our clients. You would work within the project team to partner our clients on an end-to-end project journey including user workshops, system analysis & design to development, testing and go-live support. Each project is uniquely customised to our client's requirements. Your work-scope is not static but dynamic according to each project's requirements. Consulting is an exciting and dynamic career with good exposure across industries, technologies, business practices and opportunities to work with a diverse groupsof subject experts and clients. A day in the life of our IT EngineersEngaging users for user requirements gathering Provide advisory on system design best practice and work with users to derive the final system design Prepare system design documentation and do design walkthrough with users Develop system according to user requirements, frequently engaging users for clarifications Work with users to prepare test scripts and cases Conduct UAT with users and ensure issues identified are resolved Prepare for system go-live and supportWhat you can look forward to in this role:Learning opportunities in cutting edge technologies Consulting career with exposure to multiple industries Collaborative and supportive work environmentYour profileDiploma/Degree in Information Technology, Computer Engineering or any other discipline with good programming training Preferably 1 year of experience programming preferably in .Net Framework (vb.NET, C#) and good understanding of Object Oriented Programming (OOP), Academic projects included Familiar with writing system documentation (system design, detail design, test plans, test execution) Passionate about programming and a career in consulting Strong analytical and problem-solving skills Good communicator, able to think-on-your-feet, have a customer service attitude Enjoy working in a team and is a good team playerJoin us At BioQuest, we value collaboration, teamwork and knowledge transfers. Our culture is friendly and supportive with a strong emphasis on ethics, diversity and inclusiveness. As you grow with our firm, you would be able to leverage on your expertise to help transform our clients' business and gain experience for your personal professional development. We are committed to providing opportunities and coaching to grow our talents. We are an equal opportunity employer.
Skills Req. ID: 91630Micron is looking for software engineers that have the ability to apply the appropriate technology to pursue complex software challenges. You will have the opportunity to demonstrate the use of multiple languages, frameworks and disciplines. You will be encouraged to experiment with new technologies which will naturally focus on continual learning of the ongoing evolution of software engineering. Responsibilities:You will be involved in the application lifecycle Read more
management for software systems in a highly automated semiconductor manufacturing environment How about working with partners to conduct user requirement analysis and collaborate with global IT team to implement and deliver IT solutions for Manufacturing operations? One of the key roles is to plan and lead user training and acceptance testing/verification for new software to ensure a good quality software release to production Performing applications software and hardware maintenance to ensure high uptime is also something you will handle. You will actively work in preventing unscheduled downtime by monitoring system performance actively to identify abnormalitiesRequirements:Minimum Bachelor's Degree in Electrical & Electronics/Computer Engineering, Computer Science or equivalent experience Knowledge in any programming language such as C#/C++ programming, Java, Perl, HTML5 and SQL Creative and have passion in implementing innovative IT solutions to tackle business problems. Good interpersonal skills and willing to work in a dynamic environment to achieve a common goal through teamwork and dedication. Hands on software project management skill and exposure to agile development methodology. We are open to considering fresh graduates!Site: 1 Woodlands Industrial Park D, Singapore 738799 We recruit, hire, train, promote, discipline and provide other conditions of employment without regard to a person's race, color, religion, sex, age, national origin, disability, sexual orientation, gender identity and expression, pregnancy, veteran's status, or other classifications protected under law.This includes providing reasonable accommodation for team members' disabilities or religious beliefs and practices. Each manager, supervisor and team member is responsible for carrying out this policy. The EEO Administrator in Human Resources is responsible for administration of this policy. The administrator will monitor compliance and is available to answer any questions on EEO matters. To request assistance with the application process, please contact Micron's Human Resources Department at 1-800-336-8918 (or 208-368-4748). Keywords:Singapore || Central Singapore (SG-01) || Singapore (SG) || Frontend Manufacturing || Entry || Regular || Information Systems and Technology || #LI-SING ||
Skills

Roles & ResponsibilitiesThe engineer have maintain the systems, softweare, hardward, camera, senors and related items also need to manage.Also need to handle the admin, accounts and not limited too. RequirementsThe engineer have maintain the systems, softweare, hardward, camera, senors and related items also need to manage.Also need to handle the admin, accounts and not limited too.
Skills Roles & ResponsibilitiesTo participate in Software Development, Implementation and Maintenance of large scale project in Financial/Banking industry;Successful candidate will train in banking software engineering/solutioningHe/she will be assist team members in some analysis work such as user requirements and system analysis under mentor guidesHe/she will assist team members in documentation of functional and technical specification; including data conversion;He/she will work with the team members in job leading to assist Read more
customer to produce a test plan for testing all functions of the new program or customisation of system, under mentor supervisionHe/she will assist in preparation of system implementation and migration under mentor guidesHe/she will need to assist in Quality Control ie program certificationsRequirementsAdvanced Diploma or Degree in Computer Science/Information Technology or related disciplines;Required skill(s): NilPreferable will be given to candidates with this extra knowledge (s): Banking and those who positive/right attitude towards learningInterested candidate, please send in your detailed resume (in MS Word format or PDF file)together with following information:Current drawn salary (if any)Expected salaryReason for leaving (if any)Your recent photographAvailable date*CV submission without information requested for will not be entertain
Skills