Sign in or register for a JobTech account.
Jobs that require

tableau

skill Business Analyst - Market Research (Up to 3.8K/Trends/Insight) Working Location: Boon Lay Working Hour: Monday to Friday 9am to 5.30pm Responsibilities:Responsible for the reviewing, analyzing and consolidating of information from secondary sources, past plans from sales and interviews with our internal stakeholders Prepare and analyze business performance data such as market and category / sub-segment growth rates Prepare and analyze the market shares of Takasago and competitors of Read more
targeted categories Prepare and analyze our R&D activities data Identify trends, provide observations, insights and recommendations to business questions and help business decisions Deliver relevant information on market potential which can be broken down in terms of sub-segment and correspond to their market growth Create reports and data visualization Ensure accuracy and on-time delivery of reports New account setting and new item setting in systemJob RequirementsMin Diploma in Mathematics, Statistics, Economics, Data Analytics or Big Data Analytics Min 1 years experience in data analysis and good in numbers Competent in using Microsoft Excel and charting Knowledge of using any statistical software like R software or Power BI or Tableau Software. Knowledge of in any software like SAS or H2O or Knime. Good communication and presentation skillIf you are excited by the above opportunity and challenges and enjoy making things happen, do apply now! OR Email your resume to: [Click Here to Email Your Resume] Wyman Low Recruitment Consultant Low Yong Wei (Wyman) - R1550983 ScienTec Consulting Pte Ltd - 11C5781
Skills

Roles & ResponsibilitiesResponsibilities:End-to-end Incident resolution and request management.Manage vendor support team to deliver the services per customer SLA s.Responsible to support process improvements, identifying process/system bottlenecks and opportunities for improvementsResponsible to improve the stability and performance of the BI systems/platforms.Define/own process to transition new applications into support from developmentPrioritize workload, provide timely and accurate resolutions.Perform root cause analysis of issuesHelp establish meetings with the appropriate subject matter experts Read more
to review and understand specifics on requirements.Help manage work allocation of various project teams within Enterprise Data ServicesRegular project tracking and status reporting to managementManage vendor activates, invoices and contractsRequirementsQUALIFICATIONS:Required:8+ years experience in information technology/computer science background2+ years experience in a technical operations role (ITIL)Working knowledge of Informatica 8.5, 9.6,10.2, Oracle Exadata, Cognos, Tableau and SAS.Working knowledge on Bigdata environment is added advantageGood Knowledge of Data Warehouse architecture, migration projects and Data Integration concepts.Proficient in Microsoft Office products, MS Project, and VisioManaging, organizing, and prioritizing multiple tasks and responsibilities.Excellent communication skills, both verbal and writtenComfortable working with all project stakeholders (business users, architects, project managers, business analysts, developers, test analysts, production support team)Telecom industry with CRM, Billing experience is strongly desired.Amdocs/Kennan product knowledge is added advantage
Skills Roles & Responsibilities3-6 months renewable contract through EncoraDesign, implement and support an analytical data infrastructure providing ad-hoc access to large datasets and computing power.Interface with other technology teams to extract, transform, and load data from a wide variety of data sources using SQL and AWS big data technologies.Creation and support of real-time data pipelines built on AWS technologies including EMR, Glue, Kinesis, Redshift/Spectrum and AthenaSupporting existing ETL/ELT infrastructure Read more
built on Pentaho, Python, EMRContinual research of the latest big data, elasticsearch technologies to provide new capabilities and increase efficiencyWorking closely with team members to drive real-time model implementations for monitoring and alerting of systems.Collaborate with other tech teams to implement advanced analytics algorithms that exploit our rich datasets for statistical analysis, prediction, clustering and machine learningHelp continually improve ongoing reporting and analysis processes, automating or simplifying self-service support for customersRequirements+ years of industry experience in software development, data engineering, business intelligence, data science, or related field with a track record of manipulating, processing, and extracting value from large datasetsDemonstrated strength in data modeling, ETL development, and data warehousingExperience in programming in PythonExperience using big data technologies (think Hadoop, Hive, Hbase, Spark etc.)Experience using business intelligence reporting tools (Tableau, Cognos etc.)Knowledge of data management fundamentals and data storage principlesKnowledge of distributed systems as it pertains to data storage and computing
Skills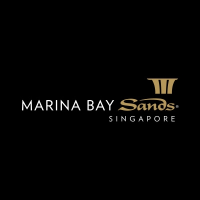 JOB SCOPEPartner with other Hotel Analysts and the Operational Analysis team to provide information and insights to make timely decisions, benchmark, and improve service, efficiency effectiveness, and the work environment. Work directly with senior operational leaders to develop relevant key metrics, scorecards and process and so as to drive initiatives that increase and optimize business performance across the various units in Hotel, Food and Beverage, and Read more
related operations Serve as mentor and coach to junior resources Apply analytical skills to explore complex datasets to aid in knowledge discovery and predictive modeling activities Required to work on projects dealing with financial and business assessments of potential strategic initiatives, process improvements, and other ad hoc projects. Establish close partnership with all stakeholders, to intimately understand their operations and needs through close observation, and assess how to develop relevant reports/analysis. Partner with stakeholders to increase their performance as it relates to strengthening brand, improving financial performance, driving staff engagement, and providing outstanding service. Develop and maintain automated BI dashboards and demand forecasting models for different business units. Maintain knowledge of emerging trends related to analytics, statistical computing/machine learning, business intelligence and data visualization. JOB REQUIREMENTSBachelors or Master's degree in Analytics or Engineering with depth of knowledge in data-intensive roles Experience in senior analyst / manager position or the equivalent. Proven experience in business planning, analytics, or supply chain management and across multiple lines of business and locations. Preferably possess relevant certification or experience in process improvement, Lean or Six Sigma. Preferably comfortable with Statistics and Probability models, working experience in big data analysis. Strong written and verbal communication and interpersonal skills. Strong working knowledge with MS Excel, Excel VBA and PowerPoint, experience in any programming language, simulation software, and data analytics software is highly desired. Proficiency in R or Python, able to develop end-to-end dashboards from backend database setup using SQL to frontend UI rending using Spotfire/Tableau. Experience with analytical frameworks and languages such as SPARK, Tensorflow and Keras. Familiar with mainstream statistical modelling and machine learning concepts and techniques, experience in deploying forecasting models in production preferred. Able to work in a fast-paced environment. Must be able to manage multiple priorities in an efficient/timely manner.
Skills

Hearti seeks a talented individual to join the team as a Senior Data Scientist as one of the pioneering members of our data science R&D, consulting, and product development team. Hearti provides benefits such as flexible working locations, ICO token bonuses, and the chance to serve clients in neighbouring countries such as Malaysia, Indonesia, Thailand.  At Hearti, we want to build our data science competencies and grow our IP Read more
in AI techniques for the Insurance, Banking, and HR domains. We're big on open-source and innovative solutions that challenge the traditional approaches; but we're also focused on practical and robust data science work and products that meet the needs of our enterprise customers in the different domains.  The Data Scientist will work with clients to bring across the value of the data science features on the platform or for the engagement. The individual will create analytical models as required for our different lines of businesses, and then work with the data engineering team to convert the models into production. Working with external partners in specific niche areas of data science will also be necessary at times.  Job Description • R&D (10%) o To explore new technologies with an emphasis on AI techniques and develop proof-of-concepts to demonstrate viability within the Insurance, Banking, and HR domains • Consulting (45%) o To engage with clients and elucidate the value of data science to the business o To work with clients to understand their business, data, pain-points, and requirements o To perform machine learning and statistical analysis of client data and articulate actionable insights in an engaging and concise manner to non-technical audiences • Product Building (45%) o To work with data engineering to build, evaluate, deploy and monitor models within a production data pipeline o To work closely with data engineers, product managers, project managers, and platform developers in the implementation and deployment of products containing AI capabilities o To work with partners in academia and industry to understand and integrate additional AI capabilities onto the platform Requirements • Bachelors/Masters/PhD in Computer Science, Computer Engineering, Information Systems, or similar courses that are highly quantitative in nature • 4 years of experience in practical application of machine learning and participation in end-to-end data science projects with clients • Ability to work with data warehouses and build data pipelines in collaboration with data engineering • Expertise in fraud detection, natural language processing, image analytics, or customer analytics • Familiarity with end to end tools for analytics across data integration, modelling, and visualization • Strong problem-solving skills, curiosity, and passion for data science • Strong co-ordination and time management skills to handle complex projects • Willing and enthusiastic to learn on-the-job and perform continuous learning Good to Have Prior knowledge/experience in any of the software mentioned below for each category is preferred but not strictly essential. You must be able to pick up new concepts and software quickly. • OS: Linux (any flavour) • Source Code Management: Git, SVN • Databases: PostgreSQL, MySQL, MS-SQL • No-SQL Databases: Neo4J, OrientDB, MongoDB, Cassandra, CouchDB, HBase, Redis, Memcached, Riak, • Programming Languages: Java, Python, C#, Javascript, PHP, Perl • Hadoop Distributions: MapR, Cloudera, Hortonworks, Pivotal. Or any of the open-source tools within a typical Hadoop stack. • Statistical/Machine Learning: R, Python (scikit-learn, nltk, theano, tensorflow, keras, etc.), Spark, RapidMiner, KNIME, SPSS Modeler, Orange, MATLAB, Mahout, MADlib, MLLib • Visualization & Graph analysis: Tableau, D3 (or any other javascript visualization framework), Qliksense, Spotfire, Gephi, NodeXL • Geospatial Analysis: QGIS, PostGIS, GRASS, WhiteBox, Manifold • Simulation: IBM Websphere Advanced Business Modeler, JaamSim, Simio, Arena • Optimization: IBM ILOG CPLEX, AMPL, SciPy, MATLAB
Skills Roles & Responsibilities• Interested and passionate about being a business advisor to growing businesses.Passionate about transforming analytics into tools which help businesses perform betterRequirementsBasic qualification : Bachelor of Computer Science• Candidate should have a keen interest in turning data and insights into tangible value • Candidate should be willing to commit to transformational projects which drive digitalisation • Candidate should be willing to support building methodology for Read more
project automation and application of analytics capabilities • Candidate should be comfortable with integrating large data volumes to predict, influence and respond to project demands and objectives • Candidate should be familiar with the application of analytics tools (i.e. Python, Tableau) • Candidate should be familiarwith an understanding of basic AI concepts
Skills
The People Organization Group (POG) is the GovTech division that oversees and promotes our human resources. It is in charge of fostering the holistic development and enrichment of our employees, both individually and as a team. We are seeking an analytics professional to join us as a Data Scientist to develop our advanced HR analytics strategies. You will be given opportunities to apply people analytics using advanced Read more
analytics technologies, subsequently making critical decisions to directly impact initiatives and solutions and meet business needs. Success in the role will be demonstrated by your ability to thrive in a fast-paced and dynamic environment. What to Expect:Consult with HR and organizational partners to identify business problemsExtract and interpret large data sets from HR Centers of Excellence using complex data analysisDesign holistic analytical reports, articulating and transforming them into actionable people insights for key HR stakeholdersLevel-up analytical capabilities for POG by enhancing intellectual programming analytics through integrating current and new HR systems and technologiesParticipate in data science studies and projects to discover new analytics technologiesHow to Succeed:At least 2 years of professional experience in data science, business analytics or a related fieldIn-depth knowledge of basic data science concepts (e.g. machine-learning algorithms, natural language processing, business application of statistics)Technical expertise in data analysis technologies (e.g. Tableau, Python, R, SAS) and database development tools (e.g. SQL, Hadoop)Excellent communication (written and verbal) and stakeholder-management skillsSelf-starter and passionate in data analysis
Skills
Roles & ResponsibilitiesWorks closely with business users to elicit high-level requirements and capture business needsDetermines operational objectives by studying business functions, gathering information, evaluating output requirements and formatsClearly articulates and documents business requirementsDesigns new computer programs by analyzing requirements, constructing workflow charts and diagrams, studying system capabilities and writing specificationsAssesses the risk of various IT solutions and prioritizes competing business demandsCoordinates project delivery by participating in design reviews Read more
and walk-throughs to communicate systems designs and validate proposed solutionsEngage system vendors to incorporate usability and user interface needs when designing systemsAttend to IT requests and provide professional support to meet end-user satisfactionRecommends controls by identifying problems and devising appropriate solutions, documents and records improved proceduresDefines project requirements by identifying project milestones, phases and elements; forming project team; establishing project budgetMonitors project progress by tracking activity, resolving problems, publishing progress reports and recommending action plansMaintains user confidence and protects operations by keeping information confidentialPrepares technical reports by collecting, analyzing and summarizing information and trendsManage contracts and relationships with and monitors vendor performance against SLAsConstantly evaluates our BI and data efforts and drives improvement where neededManage the data model inside the BI platformTraining/coaching users on our BI platformTo support CIO in IT projects and developmentPerforms duties assigned by CIO RequirementsDegree in Business, Computer Science, IT or its related disciplineAt least 4-5 years working experience in application support and project management of IT business applications.Good understanding of SDLC and processesSoftware Design, Software Documentation, Software Development Process, Software Requirements, Analyzing Information, Teamwork, Software Maintenance, Written Communication, Promoting Process ImprovementGood knowledge of Excel OR one self-service BI tool (e.g. Looker, Tableau, QlikSense, PowerBI, etc.)Some knowledge of SQLPreferably have experience carrying out ICT contract, vendor and project managementAbility to multitask, work both independently and as a team
Skills
Roles & ResponsibilitiesThe People Organization Group (POG) is the GovTech division that oversees and promotes our human resources. It is in charge of fostering the holistic development and enrichment of our employees, both individually and as a team.We are seeking an analytics professional to join us as a Data Scientist to develop our advanced HR analytics strategies. You will be given opportunities to apply people analytics using advanced Read more
analytics technologies, subsequently making critical decisions to directly impact initiatives and solutions and meet business needs. Success in the role will be demonstrated by your ability to thrive in a fast-paced and dynamic environment.What to Expect:Consult with HR and organizational partners to identify business problems Extract and interpret large data sets from HR Centers of Excellence using complex data analysis Design holistic analytical reports, articulating and transforming them into actionable people insights for key HR stakeholders Level-up analytical capabilities for POG by enhancing intellectual programming analytics through integrating current and new HR systems and technologies Participate in data science studies and projects to discover new analytics technologiesHow to Succeed:At least 2 years of professional experience in data science, business analytics or a related field In-depth knowledge of basic data science concepts (e.g. machine-learning algorithms, natural language processing, business application of statistics) Technical expertise in data analysis technologies (e.g. Tableau, Python, R, SAS) and database development tools (e.g. SQL, Hadoop) Excellent communication (written and verbal) and stakeholder-management skills Self-starter and passionate in data analysis
Skills
Description of Division/Branch:The Customer and International Relations Division promotes positive engagement with our customers and strengthens ties with countries and international organisations of interests to Singapore.Brief description of Job Scope:You will be part of a team that works on Ministry-wide initiatives to enhance service delivery, raise productivity, as well as run programmes aimed at raising the ministry's service standards.Responsibilities:Handle QSM and other feedback and walk-insWork with various divisions Read more
and external agencies to resolve cases in a timely matterCompile monthly management reports of feedback receivedManage the service awards, such as collating nominations, evaluation, and purchasing vouchersHandle procurement related matters such as raising Purchase Orders, clearing tax e-invoices and assets management for the divisionSupport ministry-wide service improvement programmes such as the WISE and Speak WISELY and collate the relevant reportsConduct talks/workshops for internal staffExecute any ad-hoc duties neededCompetencies required:Functional/Technical CompetenciesAt least 2 -3 years of experience in service delivery or QSM-related workStrong written and verbal communication skillsPreferably strong in data visualization, Microsoft Excel and Tableau.Generic CompetenciesAble to engage internal and external stakeholdersAble to work in a teamIndependent and self-motivated
Skills