Sign in or register for a JobTech account.
Jobs that require

talent management

skill
/br>Application Support – Asia/Pac Management, Merchant Services, EDThe Consumer & Community Banking (CCB) Level 2 Application Support Executive Director will be thought-leader, critical in supporting our market leading position by ensuring a consistent, always available customer experience. The successful candidate will be a key to delivering new market capability and delivering seamless experience changes to our customers in a real time environment. This position is global in reach, Read more
working with teams across the US, Singapore and India. Our organization is highly innovative, and technologies we rely upon are ever changing. Our teams are agile in nature, and are rapidly taking on new capabilities, tools and methods including Automation, DevOps, Continuous Integration and Cloud. Successful candidates will demonstrate technical acumen across a broad reach of technologies, and have the proven ability to adapt to an ever changing environment. The Director will be responsible for developing and operating a best in class mission control Applications Operations Team for the CCB line of business technology production environment. This position will be responsible for Mission Control Application Operations production support functions across the CCB portfolio. This includes: Managing and leading our Asia-Pacific based teams Application Operations - deployment of application code through our standard change process Application change quality reviews and assessment - Manage the full portfolio of application change deployments for quality, urgency and readiness. Serve as an escalation point to drive resolution of incidents working closely with Support application production incidents - participate in incidents requiring operations production access, assisting L2 and AD SMEs in driving MTTD and MTTR aggressively. Mission Control point of escalation during technically complex P1 issues to assist in resolution and restoring service, as required. Engaging with the PAC and Command Center to drive end to end improvements in incident response, incident management and service restoration. Lead key automation efforts to reduce or eliminate manual effort in the deployment of application code changes and CCB continuous delivery efforts.Responsibilities: Attract, manage, retain and develop a high performing team of approximately 20+ resources Responsible for managing and developing a large team, varying in size from 20+ people, as the transition effort proceeds and the supported application portfolio grows. Ensures an inclusive and diverse working environment Champion the adoption of a DevOps mindset for the creation of an integrated Mission Control, with close collaboration across CCB production management. Identify and plan for the transition of remaining Application Operations activity still residing within the business and AD communities. Be a key contributor to building the production organization and transforming the environment from a distributed, LOB aligned function to a consolidated CCB function Be fully responsible for Mission Control Application Operations production management functions across the entire CCB production environment. Requires high levels of partnership and influence with AD teams Identify and partner with L2, Infrastructure, and AD teams to implement automation opportunities to drive down toil and reduce technical debt . Identify and implement tooling enhancements, ensuring full visibility into the Mission Control environment and driving proactive identification and resolution of issues. Engage directly with senior technology leadership to resolve incidents and drive continuous improvement in the production environment Leading the design and execution of transforming the current production environment and moving aggressively to target state encompassing greater efficiency, stability and effectiveness, as well as the identification of improvement opportunitiesQualifications Superior IT organizational management, talent management and relationship building skills, given extensive interfacing required with both senior members of the CCB business as well as IT executive management. Hands on manager, who can drive change, influence and lead across business and technology. Significant experience managing an end to end technology environment, including experience with software, hardware, desktop, utilities, and other infrastructure components. Proven experience delivering strategic IT programs, preferably in a DevOps, Cloud and Agile delivery environment. Additional Qualifications: College degree in related technical/business areas or equivalent work experience Minimum 10 years of IT experience and related management experience Strong knowledge and experience designing and implementing DevOps organizations Strong knowledge and experience across multiple platforms, including Cloud architecture Continuous Integration - participation in Agile teams to enable swift and secure continuous integration that is Production ready Application Optimization - in partnership with AD, identify redundant points of interaction, wasted resource consumption and proactively identify customer experience issues Resiliency - Engineer modern deployment methods and drive remediation of resiliency gaps, partner with Application Development to drive resolution, and own the acceptance of the result. Delivery -participate in architectural design reviews to ensure Production considerations and non-functional requirements are understood included in stories and definition of done. Experience in working with cross line of business teams, Outside Service Providers and Partner Organizations. Strong understanding of automation tooling such as: Jira, Jenkins, Chef, Puppet, Ansible Senior application development and/or production support experience Experience in a client facing role (external or internal) Strong knowledge of applicable business areas, the supporting technology architecture, and applicable processes Strong knowledge of relevant applications and development of life cycles Ability to influence and drive change at senior levels Leadership skills, drive for continuous improvement Excellent interpersonal, relationship and negotiating skills Commitment to attract, develop and retain talent Experience in a client facing role (external or internal) Strong knowledge of applicable business areas, the supporting technology architecture, and applicable processes Strong knowledge of relevant applications and development of life cycles Excellent written and oral communication skills Excellent problem management skills and relentless drive for root cause and execute measures to reduce repeat occurrence. Strong communication skills, verbal and written. Able to multi task in a high pace environment and drive efficiencies to change the bank. Strong ability to act and influence as change agent Demonstrate Leadership drive & professional courage Takes Ownership and is solutions oriented Team player and able to work effectively across multiple teams and LOBSWhen you work at JPMorgan Chase & Co., you're not just working at a global financial institution. You're an integral part of one of the world's biggest tech companies. In 14 technology hubs worldwide, our team of 40,000+ technologists design, build and deploy everything from enterprise technology initiatives to big data and mobile solutions, as well as innovations in electronic payments, cybersecurity, machine learning, and cloud development. Our $9.5B+ annual investment in technology enables us to hire people to create innovative solutions that will not only transform the financial services industry, but also change the world. At JPMorgan Chase & Co. we value the unique skills of every employee, and we're building a technology organization that thrives on diversity. We encourage professional growth and career development, and offer competitive benefits and compensation. If you're looking to build your career as part of a global technology team tackling big challenges that impact the lives of people and companies all around the world, we want to meet you.
Skills Roles & ResponsibilitiesOverall in-charge of leading HRM and HRD policies and initiatives to develop the Human Resources of the company.Responsibilities:Understand development needs of the various departmentsRecommend solutionsIdentify partnerships opportunitiesProvide consultancy to stakeholdersHandle the implementation and delivery of in-house training programsBuild organizational capabilitiesDevelop and build career roadmaps, talent management system etc.Work closely across departments and teams to ensure that HR strategies and policies are communicated and implemented.Work closely across Read more
departments to identify and implement programmes targeted at developing a desired culture and build the organization's capabilityEngage in relevant activities and projects to meet objectivesMonitor progress and tweak organizational processes to tailor to reach desire objectives and results. RequirementsPossess strong experience in similar discipline specifically in Learning & DevelopmentExperience in working with all levels of staffPeople oriented individualPossess strong in facilitation and presentation skillsPossess strong communication and interpersonal skillsTolerance for change and ambiguityPossess strong abilities to drive changeMin. Degree in HR or relevant discipline
Skills

ResponsibilitiesYou are part of a committed and dynamic HR Team, responsible for the implementation of effective people management policies in National Parks Board.You will be responsible for people development including performance management, talent management, as well as professional training and development of staff.You will be involved in training needs analysis, designing and sourcing training programmes, implementation of professional training roadmaps and post-training feedback management.You will also be assigned Read more
HR projects to review and implement best HR practices.RequirementsDegree in related discipline, preferably with specialisation in Human ResourceAt least 3 to 5 years of relevant work experienceMeticulous with an eye for detailGood interpersonal and communication skillsSelf-initiated, independent and effective team member
Skills Our client for this role Well-Established Retailer invites applicants for the position of Senior/Human Resource Manager! Budget for this role: S$8000 Job ResponsibilitiesYou will lead the HR department and provide day-to-day HR support and administration in the areas of talent management, employee relations, performance management, compensation and benefits. You will work closely with the key stakeholders to formulate and review HR policies and drive key HR initiatives.You are Read more
also required to review internal processes and workflow to improve efficiency and effectiveness.Support the business partners in their HR needs and ensure provision of quality HR advice and services.Job RequirementsDegree/ Diploma in HR Management/ Business Administration or related discipline preferably with post graduate qualification in Human Resource Management. At least 8 years' relevant experience in full spectrum of HR functions, preferably in retail industry. Good experience and strong knowledge in local employment legislations. Possess service oriented and forward-looking mind-set. Self-driven with proven skills in strategic problem solving. Strong analytical skills with attention for details. Possess good communication and interpersonal skills. A team player, resourceful and able to multi-task and work independently in a fast paced and multi-cultural environment.Interested applicant, kindly submit full-detailed resume to [Click Here to Email Your Resume] Please visit www.clarist.com.sg for more available positions. Thank you
Skills Roles & ResponsibilitiesExciting Advertising CompanyBusiness PartneringContract or Permanent Role RequirementsA multinational advertising company are currently recruiting for an HR Business Partner to support an exciting function within the organization. The role, based in Singapore, is an excellent opportunity for an experienced HR Professional to partner closely with top level management and decision makers.THE HR Business Partner will have a diverse portfolio engaging with key stakeholders in business partnering, Read more
employee engagement and talent management. As an HR Business Partner you will also drive HR strategy and initiatives ensuring alignment across the business as well as handling complex projects such as M&A's and change management.This excellent opportunity will be the ideal next role for an experienced HR professional looking to further develop their business partnering skills. The successful candidate will have held an HR role which has given a broad range of exposure in the HR space including HR strategy, business and change management, talent and employee development.If you are interested in this role, please send an updated CV in word format to [Click Here to Email Your Resume] quoting reference number RW/ADNG-631317/JENEA Personnel No R1332780BeathChapman Pte LtdLicense No 16S8112
Skills

Roles & ResponsibilitiesThe successful candidate will be working with the APAC division of one of the largest video-sharing platforms with a growing community.As a Program Licensing & Admin Executive on the APAC Marketing Team, your responsibilities are to secure and manage all contracts, rights, legal agreements and permissions necessary for Artists and Creators appearance and performance. Your work is instrumental in developing the video share community in the Read more
region, and will result in more creators considering the platform for growing their audience and expressing their creativity.You understand video creators' needs, have analytical capability in order to plan, structure and prioritize different workstreams to get results. You support cross-functional stakeholders, as well as manage relationships with external agencies, music labels, talent management, partners and sponsors to get things done.ResponsibilitiesRights Clearance and Talent ManagementSecure and manage all contracts, rights, legal agreements and permissions necessary for Artists and Creators appearance and performance in the Event, Channel Content and relevant WebsitesSecure visa and other governmental permissions for talentsIn charge of talent liaison and logistics such as arranging accommodation & travel for talentsSecure all the rights necessary for the exploitation of Channel Content on the platform as livestream and video-on-demand and for ad sales, sponsorship, and promotion of key eventsSecure all the rights necessary for the exploitation of the platform's Website Content including for ad sales, sponsorship, and promotion of key eventsManage and coordinate the payment and procurement of costs and expenses processes (including royalties for copyright protected works and performance fees for Artists and Creators)Understand how different Artists and Creators are and find efficient ways to ensure a strong relationship with the talents, their management and music labelsRequirementsMinimum Qualifications:BA/BS degree preferred with a strong academic recordPrior experience working with artists and music labels requiredPreferred Qualifications:4+ years of working in events marketing, media or creative industry related2+ years of experience in technology preferred, or a demonstrated understanding and interest in the technology businessExtensive experience working with music labels and artists across multiple marketsDeep interest in the film, music, content production, and/or the independent artist communities and cultureStrong work ethics and willingness to travel when neededAbility to work on multiple projects simultaneously in a fast paced and dynamic environmentPassion for the web video ecosystem and digital cultureKeen eye for design, and attention to detailGood analytical, communication (written and verbal)Demonstrated ability to be a self-starter, independent thinker and deal-makerDemonstrated talent at building strong collaborative partnerships with cross-functional teams
Skills Roles & ResponsibilitiesAbout SupernovaWe are the fastest growing health & beauty social e-commerce company. We build health and beauty products for a new generation of women worldwide. Independently owned with a global marketing reach and offices in Los Angeles, London, Singapore, Delhi and Melbourne we connect with over 12 million women on social media every week.About Supernova's Internal EngineTogether we create Superstars! Our three company pillars are guided Read more
by this motto: Our product and brands are of highest quality and within the top 5 in their category;Our customers are the focus of our actions and their lives improve with our products; Our talent and employees grow and develop within Supernova.This means that investing in hiring, developing and retaining the brightest minds in the world is a top priority. Living our core values of #Get Sh*t Done, #Talk About It, #Create Value, #Seek Opportunities and #Move Forward Together creates a unique culture across five different time zones and allows us to realise the enormous potential of this exciting industry. If you're an ambitious, smart, natural collaborator who likes taking risks, influencing, and innovating in a challenging hyper-growth environment, we'd love to talk to you about joining our team.About The JobWe are looking for a smart, fun and energetic HR and Talent Director who is looking to take the next step in their career to join us in our global headquarters in Singapore. You'll be challenged to push boundaries, make a significant difference and recommend bold actions to solve tough business problems globally. A big part of your day-to-day will involve hiring the right talent for our global expansion as well as coaching and consulting managers on how to build an unparalleled culture across all of our offices. You'll also get creative in the areas of organisational design, talent development, workforce planning, succession planning, labor and employee relations, rewards, training, leadership development, and performance management.At Supernova, we focus strongly on leadership. Next to leading our current HR executive, you will be building your own team and be a vital part of the executive team to represent, develop and lead the important 'talent pillar' of Supernova globally.If you have a solid operational foundation in HR and are ready to break from tradition, make your own mark and help shape Supernova for the years to come, we are excited to hear from you.ResponsibilitiesBe the global HR lead for all people related mattersAct as a strategic business partner to senior managementLead, plan and execute global hiring efforts. Ensure we attract and hire the right talent globally to fuel our growth.Create and manage the global succession and retention strategy for SupernovaConsistently manage a live talent poolDevelop and manage the compensation and benefits structure aligned to industry standardsDevelop operational HR policies aligned to business needsProvide HR guidance and support to the offices across a breadth of areas including talent management, employee development, performance management and employee relationsDevelop, manage and implement successful and consistent HR initiatives.Regularly complete a training needs analysis and develop an annual training scheduleManage employee engagement through our tool and recommend initiatives to managementAssess the HR implications of business initiatives and provide advice to the management teamDevelop and implement people solutions to make teams more effectiveWork with leaders to create positive, fun and productive workplace RequirementsAbout YouA minimum of 5+ years of progressive human resource experienceProven experience with performance management, succession planning, talent management, leadership coaching and consulting. Strong business acumen.Strong leadership skills, ability to manage conflicting priorities. Be self directed and motivated. Strong interpersonal, facilitation, and negotiation skills.Experience in creative problem solving, influencing, change management, and eliminating barriers at any organizational level.Ability to develop trusting relationships to gain support and achieve results at all levels of the organization. Experience in coaching, training, and developing employees in a high performance cultureExperience in an online based brand, e-commerce or digital/tech firmCurrent Perks for this positionBe part of a revolutionary Social E-Commerce companyBe part of the executive team and directly execute your own ideas.Build and grow your own teamCompetitive package including, employee share program, performance bonusFitness centre membership, personal kindleFull personal medical coverThis job has everything for the right applicant and is available immediately. All applications will be treated confidentially.
Skills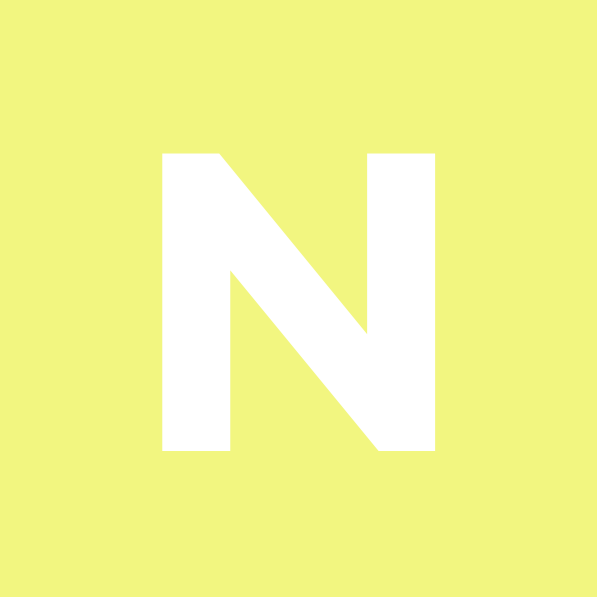 Roles & ResponsibilitiesReporting to the Principal, you will contribute to the strategic direction and overall management of the pre-school.Curriculum planning and professional matters, providing inputs and perspectives, and mentoring teachers in areas of pedagogy, delivery and use of tools and resourcesSetting the direction for parent partnership, community engagement and talent managementManagement and optimization of centre resourcese.g., rostering, inventory management, controllable expensesImplementation of specific centre programs, initiatives and eventsHandle Read more
centre administrative mattersRequirementsDegree/Diploma in Early Childhood with at least 4-6 years of relevant experience in a pre-school setting and exposure in a supervisory roleDiploma in Pre-school Education-Leadership (DPL) is an added advantage but is not compulsoryDemonstrated knowledge in curriculum and teaching pedagogyHands-on experience in mentoring and coaching educators towards quality teaching practicesAbility to speak and read Mandarin has an added advantage
Skills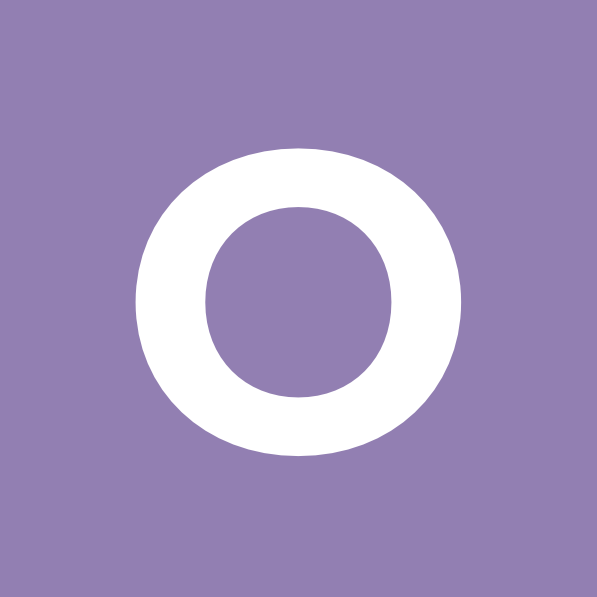 Roles & Responsibilities Our client is a very well-established MNC.In view of their expansion, they are now looking for a high calibre professional to join them as:Human Resource Manager Responsibilities:Lead a HR team in HR Management, HR Development and provide leadership to HR team Drive HR process improvements; identify and develop HR strategies and plans to support the company's vision, strategy and culture. Oversee the manpower planning, talent Read more
management and succession planning function. Responsible for HR and Recruitment budget. Understands industry and business in order to provide strategic business partnership. Act as change agent. Provide subject matter expertise and education on effective change management. Ensure compliance with Group HR policy, Local labour law and industry HR standardsRequirements Requirements:Bachelor's degree in Business, HR Management or equivalent. Ability to travel as needed Excellent interpersonal & communication skills At Least 5 years HR experience
Skills /br>Help Us to Shape the Banking of Tomorrow Avaloq is driving the digital transformation and automation of the financial services industry. Our clients are the leading banks of today and tomorrow. Based on our fully integrated banking software, we create powerful digital experiences provided through a standardized Business Process as a Service (BPaaS) or Software as a Service (SaaS) model to banks and wealth managers. To further Read more
spur innovation, we work with clients, other fintechs, universities and hundreds of third-party developers in a uniquely collaborative way we call the Avaloq Ecosystem. Headquartered in Switzerland, Avaloq has more than 2,000 employees and has a presence in the world's most demanding financial and innovation centres, including Berlin, Frankfurt, Hong Kong, London, Luxembourg, Madrid, Paris, Singapore and Sydney. More information is available at www.avaloq.com Brief Job Description The Head of BO Evolution executes the activities (projects or services) in respect of the processes defined with the clients, of the regulations settled by the authorities, the financial institutions or the market, and complying with the confidentiality duties (banking, professional and client's data secrecy). The main responsibilities: This Specialist contributes to corporate projects supplying the cross functional expertise of the different BOA disciplines, producing results in line with the budget and the quality expectations. Activities may include the development and the finalization of proposals meant to improve processes and products aiming to enhance the efficiency and the profitability of BOA, and to decrease the operational risks. The Head of BO Evolution plays an important role in the BO division acting the role of Focal Point and beingthe main contact between the BO delivery workforce and the outside (e.g. Clients, Service Manager, Project Manager, Analyst, Test Manager, etc.). This Specialist represents the BO division in front of the internal and external clients and supports in the definition of new services, SLAs and processes. Other responsibilities: Organize and lead an organizational unit covering all managerial aspects and take responsibility to achieve set targetsBusiness Results: Develop project concepts, create plans and oversee implementation of business solutions of simple to moderate complexity Governance: Adhere to organizational governancePeople Focus: Lead a very small group of specialists and carry out managerial tasks such as resource management, development, talent management, performance management, compensation, retention, replacement and termination Planning + Controlling: Oversee the planning and controlling of multiple taskRelationship Management: Interact with business and IT partners within the immediate environment to foster commitment and teamwork Highlight and formalize the input for the functional requirements to Business Architects and/or Business Analysts to streamline the day to day Business Guarantee the respect of the standard processes agreed with the clients (SLA), be in line with the market standard processes, and apply the tax regulations Coordinate and execute the functional UAT test activities together with the Power Users and related to enhancements belonging his department Represent the BO division in the projectsSupport the department head in the monitoring and analysis of the quality of the services provided to our clients Mitigate and reduce operational risk and review periodically the key controls Support Department Head in the costs analysis to improve the Department profitabilityCommunicate proactively in a correct and professional way with the various entities, inside and outside the company Guarantee standard and contingency procedures in line with the rules and the controls expected by ISAE 3402,offering an efficient, prompt and quality service to avoid financial losses Collaborate with Service Managers to improve end to end service delivery (i.e.: after cutover)Cooperate together with the FLM or Department Heads to report to Service Managers relevant incidents and service failures Analyse the STP ratio of the owned services/processes and identify improvementsKey requirements: The ideal Candidate is able to maximize customer value and to shape change effectively. Bachelor's Degree from a recognized institution, preferably specializing in Banking related disciplines 8-10 years of relevant working experience with at least 3 years in a leadership positionStrong communication and articulation skills Prior experience in Avaloq Banking Suite of product Ability to apply analytical thinking and intelligent concepts Occasional Travelling Proficient in MS Office Do you want to apply your knowledge in a professional and dynamic environment? Solve challenging tasks as part of a highly qualified team? A high level of self-sufficiency in your area of work and an open work-culture awaits you! Click the "Apply Online" button now to apply to this position. Kindly note that only shortlisted Candidates will be contacted for next steps. We look forward to receive your application!
Skills