Sign in or register for a JobTech account.
Jobs that require

talent recruitment

skill
Alexander Mann Solutions is the world's leading provider of talent management solutions. We work with organisations in more than 80 countries, helping them attract, engage and retain top talent. Trusted advisors across numerous industry sectors, we provide an impressive choice of outsourcing, consultancy and project services.
We are currently looking for someone to join us in the capacity of a Recruitment Coordinator in Singapore with a client whom we have been working with for several years. This position will be based onsite with our client who is a leading investment bank, located at the fringe of CBD.
In this role, you will be working closely (not limited to) with the recruitment team, candidates and stakeholders to ensure smooth administration support is provided throughout the recruitment process.
Key Accountabilities (not limited to):
Managing various recruitment administration activities to support the recruitment process including interview scheduling and uploading job vacancies on systems and job boards
Updating the applicant tracking system as and when required and ensure data accuracy at all times
Liaise with agencies/vendors in processing candidates, uploading data, getting invoices paid etc.
Managing the customers' needs and expectations and working to the service levels agreed with the client
Experience:
Strong administration & coordination background in any industry
Strong attention to detail with ability to multi task proactively
Demonstrate ability to work autonomously and as part of a team
Strong client service & team focus
Good command of English & stakeholder management skills (Cantonese/other language is advantageous)
Excellent problem solving skills (analytical thinker)
CEI Certification required
Skills Singapore$2,000 - $2,300 a monthResponsibility includes:1. Candidate screening2. Conduct 1st Interview3. Reference and Background checks4. Work with partners, to conduct recruitment workshop5. Enroll and conduct recruitment campaigns 6. Maintaining relationships with both internal and external clients to ensure staffing goals are achieved7. Coordinating interviews with hiring managers8. Payroll 9. Other ad-hoc DutitiesNo experience requiredSalary: $2,000.00 to $2,500.00 /monthJob Type: Full-timeSalary: $2,000.00 to $2,300.00 /month
Skills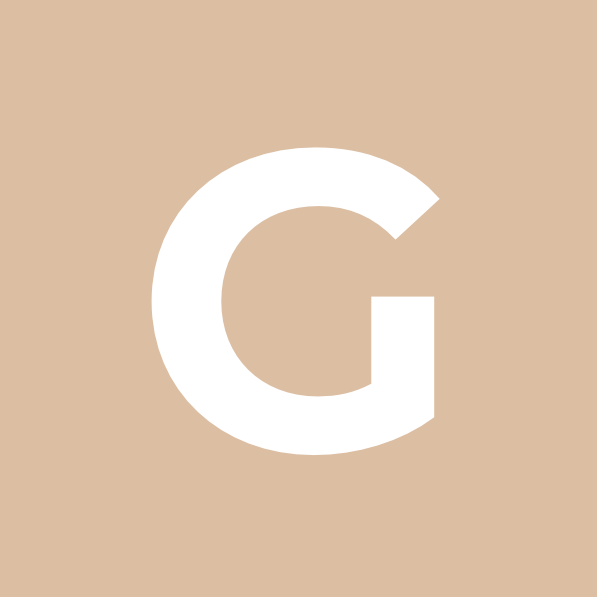 SingaporeIf you believe in delighting customers, have high standards and are resourceful, we want to hear from you.Responsibilities: Update and maintain employee records in a timely and accurate manner Oversee and maintain various employee systems (e.g. insurance portal, HR portal, employee feedback platform, etc.) Assist in administering regular performance reviews Assist in the recruitment process Onboard new employees and offboard departing employees Work pass applications and other MOM-related Read more
administrative matters Prepare and issue employment contracts, increment letters, and other People Ops documents Applying for government-related grants and programmes Organise employee events and create an amazing place for people to work in Any other ad hoc tasks as assigned from time to time Requirements: Superior organisational skills and multitasking abilities Strong communication skills Meticulous and pays attention to the details. Show us by including the word "Delight" in your application. Problem-solving skills Basic qualification and/or sufficient experience in HR What's in it for you: Work with a fast growing team to explore and shape best practices Work in a really cool office with free meals (and a great pantry) Competitive compensation package based on experience Other benefits include health care, birthday leave and regular employee events You should include these in your application: CV or LinkedIn profile Tell us about a time where you had to work on a task that seemed to be extremely challenging, and how you overcame it? What are your favourite projects? What motivates you? What is something you believe that nearly no one agrees with you on?
Skills

SingaporeAs a hiring manager, you will help HHWT to source for talent (content, creative, tech) across Singapore, Malaysia and Indonesia. This is a FULL-TIME position based in SINGAPORE (9.30am - 6.30pm). We're a START-UP so be prepared for a fast-paced and exciting work environment! Please read the following carefully before applying for the position:Key Responsibilities:Become the "go to person" for all things recruitment - from interview process through Read more
to compensation packages and market knowledge Source, interview, hire and on-board talent across all business areas Find and engage passive candidates through creative sourcing techniques Regularly manage pipeline activity and maintain data integrity Proactively share data-centric updates with internal stakeholders Establish and maintain meaningful relationships across management and key cross-functional stakeholders internally (e.g. Recruiting, HR, Compensation, and Diversity teams) Run internal and external activities to build rapport and brand value Requirements If the following describes you, you might be the one we're looking for!Passionate about what HHWT stands for Highly proficient in English with great written and communication skills Ability to hit the ground running and be part of a fast moving team You pay meticulous attention to detail Honest and responsible Eager to learn Comfortable cultivating and maintaining relationships, especially across jobs, industries, and personality types Excellent networking skills to build relationships with potential candidates online and offline Experience independently partnering with leadership on hiring initiatives Experience in compensation and general HR requirements as related to hiring Experience hiring in creative space and recruiting regionally is preferred Experience working in a team-based environment Tech-savvy and able to effectively use technology to assist in talent acquisition Self-starter who can operate effectively in a fast-paced environment and navigate ambiguity independently Ability to manage multiple searches through strong project management and prioritization skills Strong attention to detail and the ability to prioritise competing demands Strong problem-solving, data analytics and reporting skills Positive, warm and friendly An independent worker but also a team playerThis is a highly competitive position and only shortlisted applicants will be contacted. A test and interview will be given before we decide on the outcome. All the best!!
Skills SingaporePermanentHR Assistant (5 days, Tuas, $2000-2300)MNC LogisticAttractive remuneration packageTransportation provided at designed MRT in west areaJob responsibilities:Responsible for daily HR & Admin mattersHandle recruitment activitiesAssist in monthly payroll processUpdate and maintain staff records in the systemHandle foreign work pass applicationProcess various claimsPreparation of relevant documents(Offer Letter etc)Ad-hoc assignments assigned by the managementJob requirements:Minimum Diploma with at least 2 years of working experience in HR fieldPossess willingness to learnSalary Read more
range: $2000-2300Location: Tuas (transport will be provided at Choa Chu Kang, Chinese Garden, Lakeside, Boon Lay and Jurong West)We thank you for your interest in this position, applicants with relevant experience please send Microsoft word resume with expected salary to hr @machspeed.com.sg for faster processing. Alternatively, please visit http://www.facebook.com/MachspeedHR for more jobs available, thank you.Shortlisted candidates will be contacted for interview session via phone. Thank you very much.Agency License No. 12C6200 / EA Personnel No.: R1548977Job Type: PermanentExperience:human resources: 2 years (Required)License:Singapore NRIC (Pink/Blue) (Required)
Skills Partner closely with the Games business leaders to manage job vacancies, recruitment channels and talent pipelineContribute effective and creative solutions for engaging our employees Maintain high standards of employee services and resolve daily issues in a timely manner Craft communication narratives and copywriting for internal communication channels Implement improvements and changes in People-related operations to support business growth Formulate and execute other People initiatives and projects as and Read more
when directed by the managementRequirementsA degree from a well-regarded university with good academic credentials 3-5 years of working experience in a People-related / HR position Strong affinity for critical thinking, hands-on execution, problem-solving, and result orientation Demonstrated exceptional communication competency, both oral and written, in a diverse culture Passionate about recruitment, people, culture, and HR services Ability to build a strong working relationship with various stakeholders An interest in the Games business will be advantageous
Skills $2,800 - $4,000 a monthResponsibilitiesAssist in day to day administrative support in areas of HR functions.Handle all documentation relevant in HR mattersProcessing of monthly attendance record.Handle all compensation and benefits for employees.Support in recruitment process.Prepare and conduct new employee orientation.Maintain and update Company's HR handbook, policies and procedures.Design Training programs by liaising with consultants and internal stakeholders.Evaluate and audit the quality of training programs and plan improvements to Read more
past training programs.Assist in performance management exercise for confirmation, renewal and annual performance review.RequirementsDegree holder in Human Resources or related discipline.At least 3-5 years of experience in related field is required.Experienced in full spectrum of Human Resources.Bilingual in English and Mandarin to liaise with associatesJob Type: Full-timeSalary: $2,800.00 to $4,000.00 /month
Skills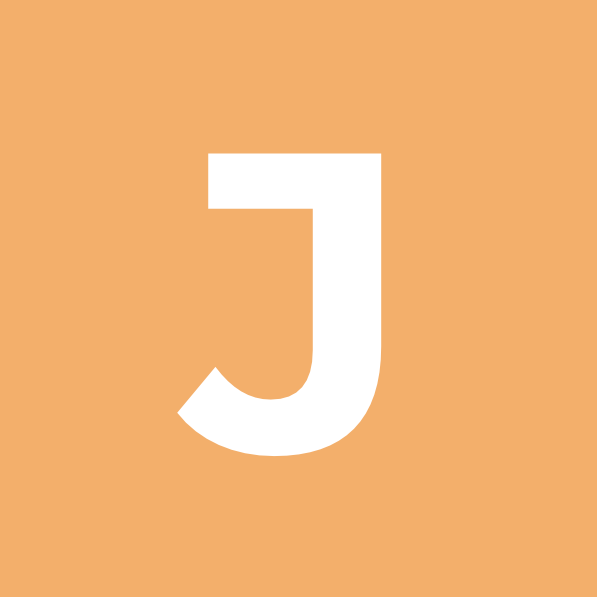 Jaga-Me is a digital healthcare company with the mission of applying technology to deliver holistic and personalized healthcare into patients' homes. Jaga-Me does so by facilitating the delivery of healthcare services, medical goods, and information to patients' homes through a connected digital platform. Together with a pool of over 400 mobile nurses in the community, Jaga-Me's distributed model of care has enabled over a thousand patients to be Read more
cared for without a single ward. ABOUT THE ROLE JagaPros are our community of nurses and healthcare assistants,which is vital to our mission to deliver quality healthcare services to our patients and clients. The Community Team strives to help them feel belonged, cared for, empowered, and as a valued member of our community. Think of this role as the Human Resource Business Partner to a business unit - you will be responsible for the entire spectrum of community building such as recruitment, training and development, engagement and retention of JagaPros. With a pool of highly engaged JagaPros, we will be able to revolutionise healthcare! THINGS YOU GET TO DO!Key person to develop internal communication messages/content (e.g. newsletter, handbook, outreach materials) and manage channels such as Mailchimp, Whatsapp, in-app and social media Respond to queries from JagaPro, gathering feedback and information on their needs Assist recruitment and onboarding process (e.g. sourcing, scheduling, interviewing and etc) to ensure zero-fallout rate Be creative in keeping JagaPros occupied with job and development opportunities on the Jaga-Me platform Support the planning and execution of educational, professional and personal development courses, workshops or events Use data through qualitative and quantitative measures to understand who JagaPros are, their motivations and how we can exceed their expectations or empower them to do betterWHAT WE EXPECT FROM YOUMinimum 2 years of experience in recruitment, community management or marketing communications Outgoing and mature to interact with people from all walks of life (online and offline) Excellent written and verbal communication skills, mainly in English Experience in healthcare/social service sector/similar roles is preferred Independent and meticulous to ensure delivery and accuracy of tasks Willingness to handle steep learning curve and master multiple tools(REALLY) NICE-TO-HAVESExperience in mass recruitment operations, especially face-to-face interview Knowledge and experience in managing social media channelsApplicant must be lawfully residing within Singapore and legally employable within Singapore. Shortlisted candidates will hear from us for the first round of screening, within two weeks of application.
Skills *Immediate* Warehouse assistant x2 [MNC/3mths/East/$8 per hour] - SPKH Duration: 3 months contract (Opportunity to convert) Location: Changi North / Tuas Working Hour: Monday to Friday 8.30am to 5.30pm; Responsibilities: - Picking & Packing - Loading & unloading - Other ad-hoc duties Requirements: - Singaporean ONLY Interested candidates, kindly apply through the Apply Now button, whatsapp to 87513713 or email your resume to: [Click Here to Email Read more
Your Resume] Ken Ho Recruitment Consultant Kenneth Ho Qian Tat – R1879958 ScienTec Consulting Pte Ltd (ScienTec Personnel) | 11C5781 *We regret that only shortlisted candidates will be notified. **By submitting any application or resume to us, you will be deemed to have agreed & consented to us collecting, using, retaining & disclosing your personal information to prospective employers for their consideration.
Skills *Immediate* Warehouse Packer x6 [MNC/3mths/East/$1500/Opportunity to convert! ] - SPKHDuration: 3 months contract (Opportunity to convert) Location: Changi North Working Hour: Monday to Friday 8.30am to 5.30pm;Responsibilities: - Picking & Packing - Loading & unloading - Other ad-hoc dutiesRequirements: - Singaporean ONLYInterested candidates, kindly apply through the Apply Now button, whatsapp to 87513713 or email your resume to:[Click Here to Email Your Resume]Ken Ho Recruitment Consultant Kenneth Read more
Ho Qian Tat – R1879958 ScienTec Consulting Pte Ltd (ScienTec Personnel) | 11C5781*We regret that only shortlisted candidates will be notified. **By submitting any application or resume to us, you will be deemed to have agreed & consented to us collecting, using, retaining & disclosing your personal information to prospective employers for their consideration.
Skills