Sign in or register for a JobTech account.
Jobs that require

tax reporting

skill Ensure timely, accurate month-end closing and financial reporting Coordinate and liaise with internal parties to support intercompany activities Support and ensure compliance with finance filing requirements, tax filing requirement (GST/withholding tax), procedures and forms both statutory and internal Assist in new processes and system implementation when required Assist in processing claims and reimbursementsAssist in annual financial statements as needed Prepare monthly reconciliations, yearly tax and audit related schedules Read more
Provide accounting assistance to parent/affiliated companies Other ad hoc duties as assignedRequirementsDiploma/Degree in Accounting At least 3-5 years of accounting working experiences (experience in manufacturing industry ) SAP working experienceSalary range: $4K to $4.5KUS MNCInterested candidates, please forward your resume to [Click Here to Email Your Resume]Consultant: Huang Jingsheng Kevyn (R1333338)
Skills

Roles & ResponsibilitiesAccount Executive Job Scope:Prepare, review, responsible for all financial statutory and management reporting to ensure timely and accuracy submission and complianceEnsure timely and accuracy closing of accounts and submission of reports and schedulesResponsibile for GST, tax filing, payrpll payment processingReview work processes, identify areas of improvement, rectify internal control weaknesses and recommend and invovle in implementation of accounting processes and systemsLiaise with banks, corporate secretary and Read more
tax agents on related mattersRequirementsRequirements:Degree/Diploma in AccountancyAble to work independently, proactive and a team playerProficient in MS office
Skills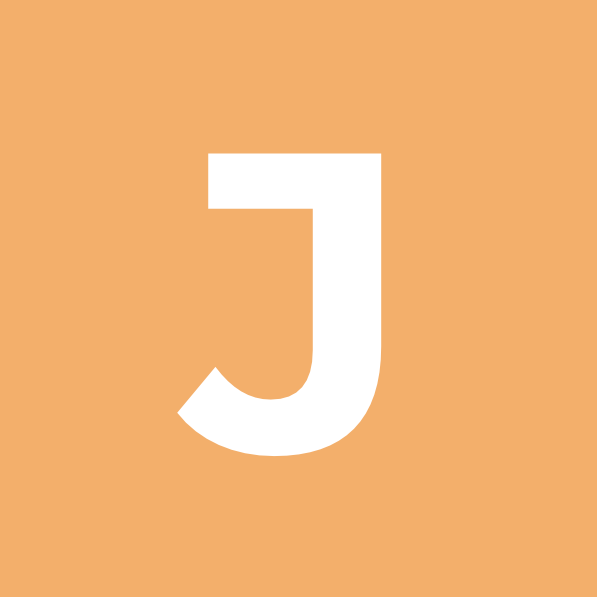 Roles & ResponsibilitiesManage financial and administration activities to achieve financial goals.Develop business plan, timeline and budget to perform financial projects.Monitor and manage expenditures within allotted budget.Develop and maintain standard financial and administrative procedures.Respond to customer queries/issues in a timely manner.Work closely with General Manager in preparation of business plan and operational budget.Review all invoices and make the relevant payments in a timely manner.Review accounting discrepancies and recommend corrective Read more
actions.Assist in implementing standard accounting policies.Ensure the preparation and maintenance of all financial records.Supervise preparation of all monthly and annual finance reports in a timely fashion.Supervise and manage payroll processing and tax filing activities.Provide training and guidance to finance and admin teams as needed.Develop overall goals for the finance and administration departments.Identify and resolve financial and administrative issues.RequirementsRequirements for the finance and administration manager typically include a bachelor's degree or diploma in business, finance, accounting, or a related field. Professional certifications such as CPA (Certified Public Accountant) is typically required, as is at least five years of overall professional experience, with at least three years of managerial experience in finance and operations. Successful applicants display excellent communications skills and a strong knowledge of financial analysis, accounting, human resource and auditing.
Skills Roles & Responsibilitiesundertake audit in various industries, have a good understanding of the relevant business and risk management issues and is familiar with the regulatory and reporting environment Handle assignment independently Guide and perform review on team members audit work Prepare audited / unaudited financial statements and tax computationRequirementsPossess at least a Degree in Accountancy / ACCA Those withou audit experience need not apply. Minimum 3 years audit Read more
experience (2 year local audit experience) Able to perform good quality work in a capable, efficient and appropriate manner Responsible with good work attitude Good communication and interpersonal skills Able to work independently under tight deadlines
Skills Roles & ResponsibilitiesResponsible handling of full set of accounts.Maintain master data in accounting system and perform back-up of date file.Timely update of purchase record into the accounting systems including GST posting.Monitoring debt collection progress and prepare accounts receivable aging report.Prepare company tax computation and quarterly submit GST to IRAS.Compile financial information and monthly reporting.Close P&L, balance sheet and prepare audit schedules.Handle HR functions - recruitment and handle work Read more
passes for foreign workers.Other ad-hoc duties as assigned by management. RequirementsDegree in Accountancy/ Professional qualification in Accountancy/ CPA.Minimum 3 years of relevant experience in full sets of Accounts and payroll functions.Able to multi task and work independently.Proficiency in Microsoft Office and basic computer knowledge.Hands on experience in Microsoft Dynamics Navision software.Able to start work immediately or in short notice is an advantage.
Skills
$3,000 - $3,500 a monthJob Description:Perform month-end closing, including:1. Reconciliation for all balance sheet items2. Month-end journal adjustments such as accrual of all material costs3. Analysis of monthly operating performanceProcess payments, including TT transfersReconcile & update bank movement schedule.Assist in month end inventory closing.Assists in income tax computation and enquiriesAssists in GST reporting and enquiriesAssists auditors on their audit requestsAssist in corporate secretarial mattersMaintain fixed asset registerProvide close Read more
support to Finance Manager and Senior Accountant in ensuring good reliability of accounting figures and good internal controls implementationPerform reviewer roles as assignedOther ad-hoc duties as requiredJob Requirements:Candidate must possess at least Diploma/Advanced/Higher/Graduate Diploma, Bachelor's Degree/Post Graduate Diploma/Professional Degree in Finance/Accountancy/Banking or equivalent.Required language(s): English, Mandarin (in order to liaise with the English & Mandarin speaking associates)At least 2 Year(s) of working experience in the related field is required for this position.Experience in audit preferredExperience in F&B Industry preferredJob Type: Full-timeSalary: $3,000.00 to $3,500.00 /monthExperience:Accounting: 2 years (Required)Language:Chinese (Required)
Skills Roles & ResponsibilitiesUndertake audit in various industries, have good understanding of the relevant business and risk management issues and is familiar with the regulatory and reporting environment. Handle assignment independently Prepare audited / unaudited financial statements and tax computationRequirementsThose without audit experience need not apply, minimum 1 year audit experience Possess at least a Degree in Accountany / ACCA Able to perform good quality work in a capable, Read more
efficient and appropriate manner Responsible with good work attitude Good communication and interpersonl skills. Able to work independenty under tight deadlines
Skills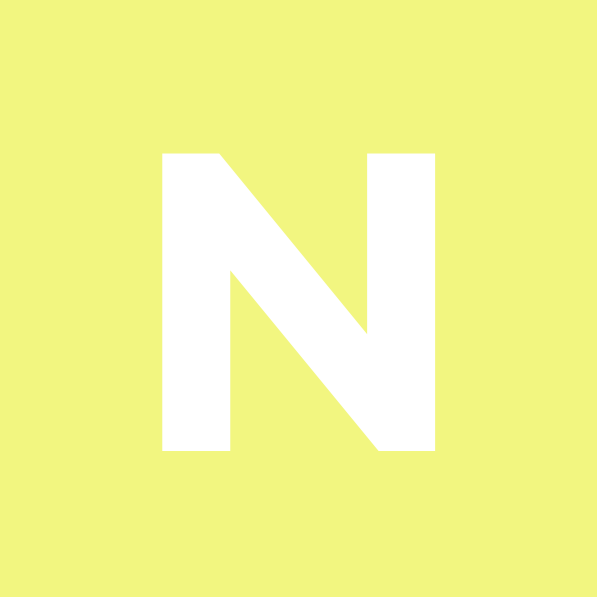 Roles & ResponsibilitiesThe Accounts Executive/Accounts Assistant reports to the Accountant to support the finance department in carrying out the responsibilities of the accounting department. He/She covers duties such as work that is specific to accounts receivable, accounts payable, tax filing, data compilation, billing, payroll or other accounting tasks. He/She works specifically with accruals, fixed assets accounting or the monthly and yearly finalisation of accounts for audit purposes. He/She Read more
assists with the preparation of trial balance, basic financial statements and simple consolidated financial statements. He/She may be called on to participate in ad-hoc finance-related projects and systems testing when necessary.Requirements~ Assign account codes to all transactions in the accounting system. ~ Calculate customer/supplier account balances and reconcile with totals. ~ Compile the relevant business documentation used in banking processes. ~ Enter accurate and timely data into the accounting system. ~ Maintain accurate financial records and statements. ~ Perform month-end closing activities. ~ Process payroll transactions into the organisations accounting system. ~ Record and process all business transactions within the organisations accounting system using principles of double-entry accounting. ~ Record transactions and events relating to inventory, accruals, prepayments, capital structure and finance costs. ~ Record transactions and events relating to sales, purchases, receivables, payables and cash. ~ Retrieve system reports from the accounting system for managements use. ~ Use relevant IT systems and tools effectively for data analysis.
Skills Roles & ResponsibilitiesUndertake audit in various industries, have good understanding of the relevant business and risk management issues and is familiar with the regulatory and reporting environment. Handle assignment independently Prepare audited / unaudited financial statements and tax computationRequirementsThose without audit experience need not apply, minimum 2 year audit experience Possess at least a Degree in Accountany / ACCA Able to perform good quality work in a capable, Read more
efficient and appropriate manner Responsible with good work attitude Good communication and interpersonl skills. Able to work independenty under tight deadlines
Skills
Roles & ResponsibilitiesOMRON is seeking an HR professional who can managing functions including Payroll, HRIS and HR Operations. Key responsibilities Include:PayrollWork with external payroll vendor to ensure timely, efficient and accurate processing of payroll data and year end income tax filing for local and expatriate employees and Central Provident Fund contributions.Resolve employees' queries pertaining to payroll issues.Responsible for submission of claims with government agencies such as Training Grants, Read more
National Service Pay, Maternity Leave, Paternity Leave, Child Care Leave etc..Ensure prompt submission of IR21 for foreign employees leaving the Company and follow through the process till proper closure of tax clearanceEnsure the correct generation and submission of month-end payroll and headcount reports to Accounts DepartmentProcesses and/or verifies payroll for other countries in the region where needed.HRISResponsible for managing the Company's Human Resource Information System (HRIS).Manage and process employee records and information within the HRIS system promptly.Recommend HRIS improvements /enhancements to meet changing organizational needs.Participate in roll out of new regional and global HR information system for Singapore.HR OperationsMaintain and update employees' personal fileSubmit employees' insurance claims to insurer and follow up to ensure closure.Review and approve benefit related claims and leave applications from employees.Ensure the correct annual allocation of benefits, claims and leave entitlements in HRIS during system roll overManage enquiries from employees on company benefits and leave.Track the probation of new hires and trigger their confirmation process promptlyManage work pass applications, renewal and cancellation process promptly and ensure guideline is properly adhere toManage employee resignation process and ensure proper exit clearanceMaintain up to date HR policy in intranetAssist with day to day HR tasks that are essential to smooth business operations. RequirementsDegree in Human Resources or equivalent4 – 6 years HR experience managing payroll, HR operations and/or HRISKnowledgeable about Singapore Employment Act and relevant regulations.Experience working in multinational organization with diverse internal clientsGood understanding of Singapore Employment Act and leading HR practicesExperience in managing and/or implementing company-wide HRIS systemComfortable working with numbersFriendly, calm and compose disposition when dealing with employees' queriesSomeone who constantly looks for way to streamline the operation and make it more efficientHigh level of proficiency in using Microsoft Office ApplicationsIndependent and result orientated individual with high personal drive to succeedPro-active person who is meticulous in his /her taskStrong analytical, communication, interpersonal and presentation skills
Skills