Sign in or register for a JobTech account.
Jobs that require

tcp/ip

skill
Assist senior engineer in project distributions and rollout
Design, plan and engineer different network platforms and systems to meet product specification and operational requirements
Support and co-operate with operation team in daily operations on production platforms with focus in ASEAN region
Provide support in maintaining internal system and serves, IT support to colleagues and carry out IT policies in ASEAN offices
Assist in inventory control of networking and IT assets in accordance with company policy
Follow up customer complaints and enquires with Customer Services and Sales

Requirements:
Degree Holder in Computer/ Electronic Engineering / Telecommunication or related disciplines
Min 3 years solid experience in ISP network planning and installation, data center operations, customer technical support in telecommunications field
Hands-on experience on Router (including Cisco), LAN Switch, VPN gateway
Experience in installation and supporting of UNIX/Linux server. Familiar with Microsoft Windows platform an advantage
Good knowledge of TCP/IP, MPLS/VPN, SONET/SDH, Broadband technologies, Internet, Web, DNS, Email, MRTG and Network Monitoring tools
Holder of transmission/data equipment certified qualification (e.g. Sun Certified Admin, JNCIA, CCNA, CCNP)
Knowledge in system monitoring and backup tools
Able to solve problems independently, good interpersonal skills and able to work under pressure
Standby duty and travelling are required
Interested canidates who wish to apply, please send us your updated resume to jeffn@gemini.sg
We regret only shortlisted candidates will be notififed.
EA 12C5083
Skills
Implement network & wireless solution like Cisco / Alcatel / HP /
Implement of load balancers and other security appliances like email security, web gateway, web security appliances,
Implement of Firewall or APT like Cisco / Sonicwall / Palo Alto
Implement of security applications like DLP / Anti-virus / NAC / SIEM
Provide rectification and resolution of network problems/issues
Requirements:
Degree in Engineering or computer science or IT
Min 5 years' experience in Network & Security Project Implementation
CCNP certification
Experience in Layer 2/3 switching & routing, TCP/IP , VPN/Firewalls/IDS/IPS, VOIP, wireless LAN and routing technologies
Strong experience in Switching implementation
Experience in network design and troubleshooting; Local Area Network, Wide Area Networks, addressing, routing protocols, Domain Name Services, Proxy Services and Radius Services
Project management of large scale network projects will be an advantage
Interested candidates who wish to apply for above position, please send us your updated resume to jeffn@gemini.sg
We regret only shortlisted candidates will be notified.
EA No 12C5083
Skills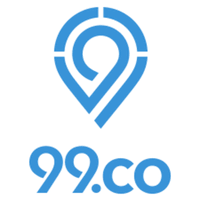 99.co is looking for a Backend Engineer with a focus in Site Reliability to join our diverse team of people who are passionate about taking the real estate industry properly into the age of technology through innovation and a desire to solve its multitude of challenges.

This will involve a healthy mix of system and software engineering skills to ensure 99.co is performant and available as it scales to the greater region of South Asia and beyond.

What you'll do:
Writing application APIs, maintain and improve the infrastructure that keeps 99.co running beautifully.
Build and optimise internal tools to improve team productivity.
Participate in change control, release planning, and other operational planning
Remain current on industry leading solutions in both private and public cloud hosting (Amazon Web Services (AWS), Google App Engine, etc.)
Partner closely with the respective product and support teams on production issues and issue resolutions.
Keeping a constant eye on improving automation, scale, reliability, security, and visibility of overall production health.
What you are/have/will be:
BS or MS in Computer Science or a related technical discipline preferred but not required. Equivalent practical experience is a reasonable substitute.
Self motivated and a deep feeling of ownership.
'Uptime'. Now that's something that makes you smile
You can't stand sloppy APIs, and you know when you should return 401 vs 403 vs 418
You agree that code is for humans to read and only incidentally for computers to execute
You have no problem setting up and configuring a Linux/UNIX server from scratch
Able to conceive, convince, implement and maintain reasonable database schemas for our data
Proficient in some of the programming languages: C++/Java, Javascript, Python or Go.
Experience in the Linux environment and a good understanding of its fundamentals and internals: filesystems and modern memory management, threads and processes, the user/kernel-space divide, etc.
A good understanding of large-scale distributed systems in practice, including multi-tier architectures, application security, monitoring and storage systems.
Working knowledge of the TCP/IP stack, internet routing and load balancing.
:() { : | : }; : makes you giggle
You RTFM and will paste an html peace character somewhere in your application.
Skills Reporting to the Vice President of Information Technology, Asia Pacific (APAC), the incumbent is responsible for the formulation, implementation and maintenance of governance framework and Technology Information Security Policies and standards. Demonstrate expert knowledge and understanding of Information security principles, general IT controls (e.g., business continuity and change management) Demonstrate expertise in network security issues, firewall concepts, network security architecture Hands-on knowledge of information security technologies such Read more
as anti-malware controls, data-loss prevention, intrusion detection/prevention, security information and event management Expertise in managing cybersecurity risks and related response teams, such as Computer Incident Response Teams Expertise in specific security issues around Windows, Linux, cloud platforms, and risk and vulnerability management Excellent written communication skills, with a focus on communicating the business impact of technically complex issues Responsibilities General Management Assess risks to IT. systems' availability, integrity, and confidentiality to ensure security and service continuity Manage and maintain information security controls and strategies Manage compliance with security policies to maintain information assurance and integrity Perform or participate in security risk assessments, business impact analyses, and application accreditation assessments Recommend security improvements to optimize security controls. Validates systems design to ensure security policy and strategy compliance Investigate breaches of security to identify system vulnerabilities Identify industry best practices, standards, methods, tools, and applications to optimize the organization business risk management Responsible for the establishment of the Asia Pacific Region's security strategic direction and roadmap Risk Management, Audit & Compliance Work closely with and support the Compliance and IT leadership to maintain the Information Security Management Program for the APAC region Coordinate, develop and maintain information security policies, standards, and procedures and manage the maintenance of revisions and updates Monitor the effectiveness of the InfoSec and regulatory compliance initiatives Job Requirements                 Bachelor's Degree in Information or Cyber Security, Computer Science, Information Systems, or related field Possess one or more Information Security Certifications (CISSP, CISM, HCISPP, CGEIT, CRISC, CISA, GCCC etc) 3 or more years of experience with a broad range of exposure to InfoSec aspects, including security controls, standards, general business planning, systems analysis, system development, maintenance, and application development Demonstrates comprehensive knowledge and understanding of Information security principles, general and IT controls (e.g., access controls, risk management, change management), related security policies and procedures Understanding of networking and communication protocols including WANs, LANs, Internet, VPN, protocols such as TCP/IP and their impact on information security Strong verbal and written communication skills, ability to communicate in Mandarin will be considered an added advantage (to liaise with internal and external stakeholder based in Asia Pacific) Superior analytical and problem-solving capabilities Highly analytical skills with excellent strategic thinking ability in decision making, planning and organization  
Skills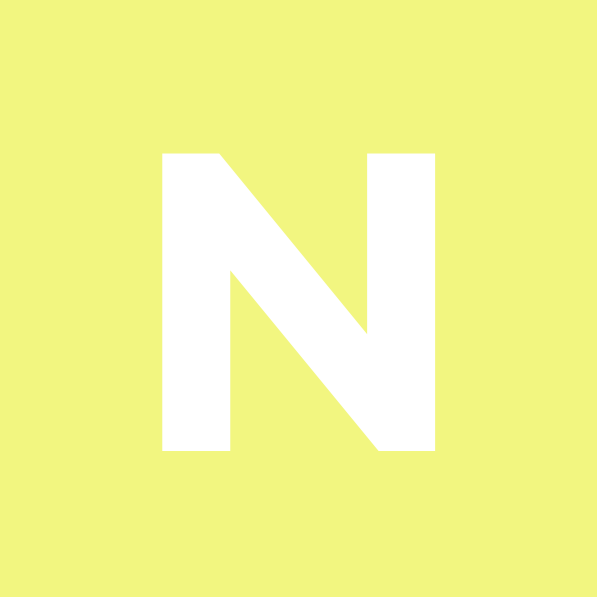 Roles & ResponsibilitiesJob Responsibilities:Design, plan and implementation of enterprise network infrastructure based on Cisco products and solutions.Responsible for design, configuration, and implementation of routers, switches, firewall and other products such as Riverbed steelhead, F5 and TrendMicroproducts.Provide Pre-sales and Post-sales technical supportStrong troubleshooting skillsResponsible for Problem Solving,Service Contract , changeandmaintenance managementCreate and maintain documentation as it relates to network configuration, process and service records.RequirementsQualifications:Degreeor Diploma in Electronic Engineering / Read more
Computer ScienceAt least 3 to 4 years ofhands-on experienced in network infrastructure design and implementationExcellent knowledge of TCP/IP protocolCCNP / CCNA certification will be added advantage
Skills

Roles & ResponsibilitiesDesign, development, integration of protocol stack software for Vehicle EthernetPrototype platforms for DoIP and SOME/IP protocol stackDefine software architecture and design which meet automotive OEM requirementDesign and document product requirements and design documentsImplement software programming to realize defined architecture & designRequirementsBachelor's degree in Electronic/Computer Engineering or related field, with 8 years' experience in the embedded system development, preferably in automotive industryKnowledge of software development using embedded Read more
C, C++, C#Knowledge of OS, data structures and algorithmsKnowledge of streaming media protocol and AVBDeep understanding of network layer components such as IPv4, IPv6, routing, forwardingKnowledge of TCP/IP and networking will be added advantage.Knowledge of Real-time operating systems (RTOS) or embedded Linux will be added advantageExperience in developing time-critical functions in embedded systems.Proficiency with network monitoring protocols and toolsExperience with of TCP/IP protocol trace analysisPrefer candidates have experience with embedded ARM processorThe above information on this description has been designed to indicate the general nature, and level, of the work performed by this position. It is not designed to contain, or be interpreted, as a comprehensive inventory of all duties, responsibilities and qualifications required.We invite interested candidates to write-in with CV in MS Word format to CS Chua, EA 12C6130/ R1548619 [Click Here to Email Your Resume]. Shortlisted candidates will be contacted for a discussion.
Skills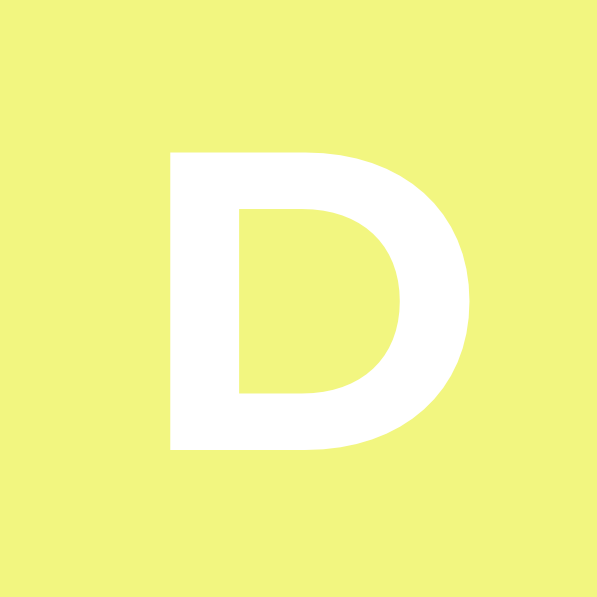 Roles & ResponsibilitiesBusiness FunctionGroup Technology and Operations (T&O) enables and empowers the bank with an efficient, nimble and resilient infrastructure through a strategic focus on productivity, quality & control, technology, people capability and innovation. In Group T&O, we manage the majority of the Bank's operational processes and inspire to delight our business partners through our multiple banking delivery channels.ResponsibilitiesYou will be working with engineers and management to develop Read more
applications and technologies that will support the software lifecycle for DBS operating system and applications.You are required to work independently to administrate/setup the full stack of DevOps platform that covers OS, middleware and application.You will be responsible for enhancing and deploying existing automation toolsets and driving the development of new tools.As a DevOps engineer, you should be comfortable with database architecture, middleware, developing secure applications, writing/consuming APIs, front-end development and the fundamentals of good UI design.DeliverablesEnsure continuous uptime of DevOps servicesDevelop and deliver automation systems on-time with good quality.Job DimensionsComply to bank standards to track and follow up on the assigned projectsCovering regional automation initiatives.RequirementsITE, polytechnic or university graduate with good experience working with IaaS, PaaS, SaaS.Good flair for engineering.Experience with Linux/Windows operation systems and best practicesAutomation experience, we will automate everything that can be automatedA commitment to DevOps best practicesKnowledge in server administration (Apache, Nagios, Docker, RedHat Linux 7 and above or Windows 2012R2 and above)Working knowledge in VMwareWorking experience in Software Engineering with one or more of languages Shell-scripting, PHP, Ruby, Java or PythonWeb development experience such as HTML5, CSS, JavaScriptWorking knowledge in REST, JSON, GITGood understanding in Internet Technologies, protocols and security such as TCP/IP, HTTPS, DNS, REST, LDAPS, KerberosOptional competenciesExperience with Puppet, Ansible and JenkinExperience with ManageIQ/CloudFormSQL, MariaDBExperience with a Testing framework and writing your own Unit and System testsExperience with PXE boot, repo server.Working experience with one or more development frameworks Laravel, Django, SpringBoot
Skills

Roles & ResponsibilitiesOur client is network infrastructure provider. They are looking for experienced hands-on IoT Planner to design and consulting for their strategies and solutions.JOB SCOPE (responsibilities, environment, etc)Identifying, proposing, deploying, and supporting client IoT strategies and solutions.Radio planning and Network Design for company's IoT platform.Providing ongoing support for the commercial launch of IoT solutions.Serving as a subject matter expert, teaching and training internal teams.Lead RFI/RFP/RFQ.Managing solution lifecycle Read more
and field support, from pilot to commercial adoption. RequirementsAt least 3 years of strong network infrastructure experienceDegree in Computer Science, IT, Information System or Electronics EngineeringExperience with Docker, Kubernetes, Kafka, S.O.L.I.D., Agile/SCRUM development environmentExperience with MQTT, Modbus serial and TCP/IP, EtherNet/IP, PROFINET communicationsExperience with LoRAWAN, WiFi and/or DSRC planning and deploymentAbility to read and interpret design documentation as well as customer specificationsGood knowledge on CyberSecurity in communication spaceBroad IT and network related knowledge on DHCP/DNS, TACACS/RADIUSCertified IP competency
Skills Roles & ResponsibilitiesSetting up of new machines according to deployment scheduleInstall new software operating system and office applications (MS Office), antivirus and relevant hardware driversMigration of end users data from existing machine to new machineDrive Technology Standards through adoption of best practices/SOPs and ITIL standardsPrepare self-help guides, feasible procedures for users and conduct training when necessaryEnsures data updated promptly and accurately in the assets databaseCoordinating project schedules, resources, Read more
equipment and informationMonitor job progress and handle all issues that arisesPerform any other duties as assigned by the managementManage and maintain company IT infrastructure and network designProvide comment and finding of company IT infrastrutureDealing with IT vendor or ISP on our requirement RequirementsDiploma in IT related coursesAt least 5 years of experience in IT helpdesk or desktop support functionProficient in Windows 7, 8, 10 OS, TCP/IP, WIFI, Data migration, Printer driver setup and othe common office IT equipmentMinimum 2 years of Hands-on knowledg in Networking for the following:Servers basic knowledgeFirewall managementNetwork equipment managementAP Controller managementIP phone system managementAble to perform troubleshooting on network equipmentAble to perform task independently, require minimum supervisionDetails oriented and works with a high degree of accuracyGood communication skills in EnglishJapanese speaking is mandatory to communicate effectively with Japan IT vendor and IT deparment in Japan HQ
Skills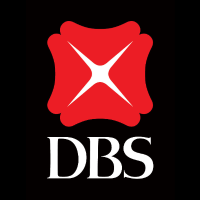 Business Functionsroup Technology and Operations (T&O) enables and empowers thebank with an efficient, nimble and resilient infrastructure through astrategic focus on productivity, quality & control, technology, peoplecapability and innovation. In Group T&O, we manage the majority of theBank's operational processes and inspire to delight our business partnersthrough our multiple banking delivery channels.Responsibilities You will be working with engineers and management to develop applications and technologies that will support Read more
the software lifecycle for DBS operating system and applications. You are required to work independently to administrate/setup the full stack of DevOps platform that covers OS, middleware and application. You will be responsible for enhancing and deploying existing automation toolsets and driving the development of new tools. As a DevOps engineer, you should be comfortable with database architecture, middleware, developing secure applications, writing/consuming APIs, front-end development and the fundamentals of good UI design.DeliverablesEnsure continuous uptime of DevOps servicesDevelop and deliver automation systems on-time with good quality.Job Dimensions Comply to bank standards to track and follow up on the assigned projectsCovering regional automation initiatives.RequirementsITE, polytechnic or university graduate with good experience working with IaaS, PaaS, SaaS. Good flair for engineering.Experience with Linux/Windows operation systems and best practicesAutomation experience, we will automate everything that can be automatedA commitment to DevOps best practicesKnowledge in server administration (Apache, Nagios, Docker, RedHat Linux 7 and above or Windows 2012R2 and above)Working knowledge in VMwareWorking experience in Software Engineering with one or more of languages Shell-scripting, PHP, Ruby, Java or PythonWeb development experience such as HTML5, CSS, JavaScript Working knowledge in REST, JSON, GITGood understanding in Internet Technologies, protocols and security such as TCP/IP, HTTPS, DNS, REST, LDAPS, KerberosOptional competenciesExperience with Puppet, Ansible and JenkinExperience with ManageIQ/CloudFormSQL, MariaDBExperience with a Testing framework and writing your own Unit and System testsExperience with PXE boot, repo server.Working experience with one or more development frameworks Laravel, Django, SpringBootApply NowWe offer a competitive salary and benefits package and the professional advantages of a dynamic environment that supports your development and recognises your achievements.
Skills