Sign in or register for a JobTech account.
Jobs that require

team player

skill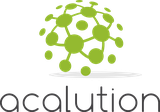 We specialise in Core Banking transformation projects with domain in T24, InfoBacis, Integration Framework, Interaction Framework, TAFJ, IIB, JBase Programming, Design Studio and Java.
As a Senior Technical Consultant, you will be responsible for providing technical support and expert advice at client site throughout all stages of various TEMENOS product implementation projects. The main focus will be especially on complex technical issues and to provide guidance to our banking clients on configuration of TEMENOS products and local developments.
Your Role:
Perform the roles of Technical Solution Architect, Technical Lead, and/or Technical Consultant for the implementation of Temenos T24 Core Banking projects from analyse & design phase to post-live support.
Possess the capability to play integral technical roles as part of large project teams, working with the senior management within technology and business groups, vendors and other relevant internal and external stakeholders.
Take leadership of the appropriate areas of responsibility assigned.
Participate in the successful development and execution of testing, data migration, integration, cutover plans and execution.
Identify, define and coordinate any development activities that may occur during the implementation of TEMENOS suite of products, such as additional specific functionality, interfacing to external systems or conversion programs to be built.
Install custom enhancements, validate technical setup and conduct necessary testing to ensure user acceptance and global quality of the solution delivered.
Provide clear and concise technical documentations for internal and external use.
Conduct client - and end user training as and when necessary.
Your Profile:

Hold a professional degree with minimum of 8 years of experience in finance and banking software consultancy.
Experience of T24 Core Banking system with specialization in Private Banking domain will be highly preferred.
Knowledge of standard banking processes and T24 modules like Securities, Derivatives, Structured Products and Treasury Modules will be an added advantage.
Proven track record in end to end implementation and delivery of T24 Core Banking systems.
Excellent logical thinking, problem solving and communication skills.
Desired Skills:
Knowledge of other Temenos solutions such as Triple A' or T-Connect will be considered as strong assets.
Why Join Us:
We can provide a great opportunity for professionals to realise their full potential. Our consultants typically collaborate onsite with our clients, serving as expert client partners, empowering them for success. As the business grows, we are aware that our people are the backbone of the company and hence are dedicated to rewarding contribution, diversity, excellence and commitment.
Skills

To assist DC Facility Manager to govern the facility operation of Data Centres and remote buildings IT Rooms.
Management of Data Centre and remote building IT space power and space Capacity (including cable containment), Planning and Provisioning
Track, record, report and manage all equipment move-in and move-out of the data centres with proper approval. e.g. assign rack for new equipment move-in, move out from rack
Manage outsourced facility vendors and Data Centre landlord
Provide onsite supervision for all critical facility maintenance.
Respond to incidents following the standard incident response procedure & track till closure
Liaise with DC/Building landlord to ensure optimal operation of electricity, HVAC and monitoring environments within Mission Critical IT facilities in Data Centre and remote buildings.
Familiar with Structured Cabling system and its related components
Assist on cabling request and ensure quality Structured Cabling installation through close supervision of cabling installer
To generate reports to management
To backfill when 24x7 L1 facility engineers require assistance
Desired Skills, Knowledge and Experience
Minimum 5 years Data Centre facilities management and project experience.
Experience working in a high-pressured environment with 24x7 on-call responsibilities
Strong understanding of incident, problem and change management procedures based on ITIL best practices
Must be experienced in the operation, maintenance & repair of infrastructure including but not limited to power distribution, emergency generators, UPS systems, PDU's, chillers, pumps, CRAC units, Building Automation System, along with other components related to Power & HVAC support.
Experienced in managing Data Centre vendors, out-sourcing vendors and project execution.
Familiarity with equipment requirements in Data Centre such as Storage, servers and networking equipment such as routers, switches is a plus.
DCIM knowledge and usage (CA DCIM preferred)
Knowledge of TIA-942 standard and MAS TVRA
Ability to multi-task and proficient in Microsoft Office applications; Excel & PowerPoint
Good communication skills
Organized and detail-oriented
Ability to work in a team
Certification
B.S. in Electrical/Mechanical Engineering or a related field is strongly preferred
Additional experience may be substituted in lieu of a degree
Certified Data Centre Professional or Equivalent
Qualifications in ITIL Foundation level at a minimum
Skills

At least 6-8 years working as a Business Analyst.
Understanding and experience working on either FX Derivatives or different aspects of FX Trade Cycle (e.g. Deal Booking, Limits chalking, Settlement) is a MUST.
Experience in writing user stories/requirement specs/ functional specs.
Experience in Agile delivery will be an advantage.
Experience working on Jira, Confluence will be an advantage.
Gather & validate requirements, facilitate requirements workshops to engage the various stakeholders such as Front Office, Back Office, Downstream application users.
Lead and manage issues during UAT/Sprints, and ensure all requirements have proper traceability.
Leverage the subject matter experts in T&O in delivery of structured and well-thought through solutions.
Become an effective "bridge" between users and technology.
Good team player with strong interpersonal skills.
Respond promptly to issues raised, through good understanding of business, operational and technical considerations, and recommend sound solutions.
Possess strong business & technical subject matter knowledge.
Identify risks and issues early, plan mitigating steps and communicate these to stakeholders in a timely manner
Must be organized, able to work with minimal supervision, flexible to switch and work on different projects and manage them in a timely manner
Education – Bachelors or higher degree preferably in Business or Computer Science
Skills

Duties and responsibilities
Accounting services including reconciliation, cash flow, month/year end closing and year-end audit schedules for clients.
Preparation of financial reports in compliance with Financial Reporting Standards and tax (If required)
Able to work in teams and support the Manager in meeting targets.
Attend and facilitate (as appropriate) all status meetings, client meetings and client calls.
Able to communicate effectively with departments and clients to ensure a timely completion of work.
Other ad-hoc duties or assignments
Requirements
Degree in Accountancy/ACCA/CPA/CA or equivalent
Minimum 3 years of accounting experience, including experience in the related fields.
Meticulous, Good analytical skills.
Able to work under pressure and tight deadline.
IT Savvy and knowledge of accounting software required.
Can work independently with minimum supervision
Results driven!
Skills

Deliver projects for the minimum cost to an agreed scope and schedule with an acceptable risk profile, and aligned with appropriate change frameworks while maintaining quality and stability of underlying systems
Own the finances, ensure that all financial metrics for the project are correct, and take an active part in maintaining a transparent and correct financial position for the project
Drive a commercial ethos for the project by focusing on costs and actively seeking to introduce costs savings
Manage all activities end-to-end to deliver the project (from scoping to implementation) to agreed parameters
Actively work with and manage a wide range of stakeholders in the business, technology and where required outside the bank, to deliver the project to agreed parameters
Actively manage project conflicts, dependencies, changes to scope, cost or schedule, risks and issues, and ensure plans are in place to mitigate them with urgency, and communicate these to relevant stakeholders in a timely manner
Deal with all project related escalations, and seek input and assistance from appropriate channels to resolve these in a timely manner
Make or facilitate the making of decisions in a timely manner
Actively monitor and report progress to all stakeholders in a timely manner by using a variety of formal and informal communication channels
Ensure that project documentation and artefacts are current, relevant and correct
Required Experience
A Bachelor's degree in Computer Science (or equivalent experience)
At least 5– 10 years of development and delivery experience, preferably in banking environments
Have been through projects using Agile delivery.
Fundamental knowledge of distributed Architectures, SOA, Micro-services, PaaS
Familiarity with key technologies, e.g. JAVA, PCF, MariaDB is an added advantage
Candidate with development and delivery experience is essential
Competencies
Proven track record of delivering projects to agreed project parameters, preferably within financial services organisations
Proven capability of leading teams across sites and geographies
Proven experience of working with business and technology stakeholders across all levels to achieve successful outcomes
Strong analytical and problem solving skills, with attention to details
Excellent written and verbal communication skills
Ability to work across organizational boundaries, leverage networks and drive project to successful completion
High level of drive, integrity, persistence, edge, can-do attitude, pro-activeness and maturity
Ability to influence, negotiate, lead and work as a team player to deliver
Skills

Level 3 technical support for Microsoft Office 365 service and Blackberry Unified Endpoint Management (UEM) infrastructure
Perform systems maintenance, monitoring, verifying the integrity and availability of all hardware, server resources and application logs.
Create and maintain system documentation for Office 365 / MDM technologies, including installation, configurations and root cause analysis.
Scripting and automations
Maintain a good understanding of upcoming changes to the platforms to assist with user change management.
Collaborate with other IT staff, including networking, security, and data center operation teams, to facilitate effective issue resolution.
Prerequisites
Minimum 5 years of Microsoft infrastructure depoyment and support experience
An in-depth knowledge of Microsoft Office 365 service (Exchange, SharePoint, Yammer, Teams), ADFS, Windows Server 2012/2012 R2, Windows security and related technology, mobile device management (MDM) /mobile application management (MAM).
Experience in handing the E-mail gateway, Office 365 and Active directory
Knowledge of Office 365 Teams/Groups/Video/Delve/Power BI.
Advanced skills managing Office 365 using PowerShell.
Experience with Azure AD user management both for Office 365 and third-party services.
Must have experience in mobile device management technology preferably Blackberry and Microsoft Intune solution
Able to work shift and providing 24X7 systems support and implementation, include regional support.
Strong knowledge on scripting, network and system
Solutions oriented, strong organization skills and performance oriented
Able to work independently and with all levels of management and staff
Good interpersona and communication skills.
Skills

Job duties and responsiblities
Act as key designer for security solution for your team, especially in the domain of identity and access management
Understand the system flows of the primary business processes, and provide a clear picture of the functionality map and the applications footprint of various applications across the map
Identify and translate system requirements into design artefacts for actual development or implementation
Interface and coordinate tasks with internal and external technical resources. Collaborate to provision estimates, develop overall implementation solution plan, and serve as a lead as required, to implement system installation, customization, and integration
Provide quality assurance for services within the solution/application area
Drive experimentation to assess new security solution/application paths
Assist staffing coordinators who define project team requirements for projects in the solution area
Required Experience
At least 6 years of working experience in IAM solutions
Strong knowledge in Identity and Access management domain, with practical experience with ForgeRock Product Stack (AM, IDM, DS, IG)
Strong knowledge on microservice design and implementation
Experience with 2FA security providers, such as VASCO, VKEY, and integration with HSM
Java including SpringBoot/SpringCloud knowledge is a must
Knowledge on cryptographic algorithms is preferable
Experience on Kubernetes or Docker is preferable
Able to articulate well on solutions
An excellent team player as well as an individual contributor with good communication and interpersonal skills
Good communication skills in English
Skills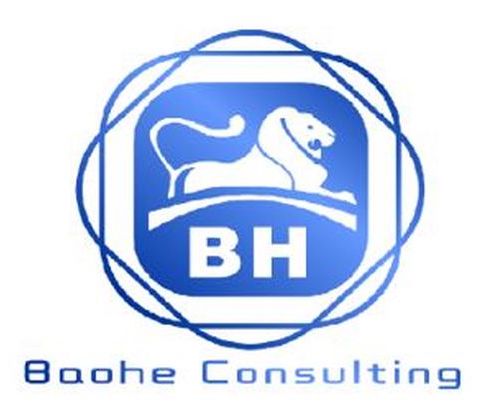 Job Description
Provide professional Immigration information and excellent service to our high net-worth clients
Maintain relationship with relevant agents and schools
Making appointments for clients for viewing of properties and school visits
Building up good rapport with potential clients from China
Keeping up to date with local immigration requirements, regulation and laws
Maintain company reputation
Work closely with Senior Immigration Consultant to strategize a plan for permanent residency status and communicate to client to execute the plan
Job Requirement
Min 3 to 4 years related working experience in hospitality / Travel / Tourism / Banking
Required languages: Excellent both in Chinese and English in order to liaise with the Chinese and English speaking associates/clients
Highly meticulous in processing of documents
Mature, Self-motivated and positively team player with service oriented, good interpersonal, organizational and communication skills
Skills

Act as development team lead to implement security solution / application, especially related to authentication, authorization, token, and identity management
Understand the system flows of the primary business processes, with a clear picture of the functionality map and the applications footprint of various applications across the map
Interface and coordinate tasks with internal and external technical resources. Collaborate to provision estimates, develop overall execution plan to perform system installation, customization, and integration
Convert design artefacts into actual deliverables
Provide quality assurance for all deliverables produced in the full life-cycle of delivery
Produce releases of software components with proper version control
Support proof-of-concept activities during assessment of new security solution/application paths
Provide guidance and support to developers within the team
Required Experience
At least 7-10 years of working experience on bank application development, and minimally 3 years as development team lead
Proven experience in design and development of APIs / microservices
Working knowledge of Web API, REST, XML, JSON, Security (such as OAuth, OpenID Connect)
Extensive experience in Java, JavaScript, Spring, Eclipse, JUnit, Open Source stacks and Linux (Scripting and Shell)
Experienced in DevOps and CI/CD
Knowledge in Identity and Access management domain, with practical experience with ForgeRock Product Stack (AM, IDM, DS, IG) is desired
Experience with 2FA security providers, such as VASCO, VKEY, and integration with HSM is preferable
Strong experience in agile methodologies and test-driven development
Experience with Cloud based Development is preferable
Knowledge on cryptographic algorithms is preferable
An excellent team player as well as an individual contributor with good communication and interpersonal skills
Good communication skills in English
Skills

Act as key designer for security solution for your team, especially in the domain of identity and access management
Understand the system flows of the primary business processes, and provide a clear picture of the functionality map and the applications footprint of various applications across the map
Identify and translate system requirements into design artefacts for actual development or implementation
Interface and coordinate tasks with internal and external technical resources. Collaborate to provision estimates, develop overall implementation solution plan, and serve as a lead as required, to implement system installation, customization, and integration
Provide quality assurance for services within the solution/application area
Drive experimentation to assess new security solution/application paths
Assist staffing coordinators who define project team requirements for projects in the solution area
Required Experience
At least 6 years of working experience in IAM solutions
Strong knowledge in Identity and Access management domain, with practical experience with ForgeRock Product Stack (AM, IDM, DS, IG)
Strong knowledge on microservice design and implementation
Experience with 2FA security providers, such as VASCO, VKEY, and integration with HSM
Java including SpringBoot/SpringCloud knowledge is a must
Knowledge on cryptographic algorithms is preferable
Experience on Kubernetes or Docker is preferable
Able to articulate well on solutions
An excellent team player as well as an individual contributor with good communication and interpersonal skills
Good communication skills in English
Skills