Sign in or register for a JobTech account.
Jobs that require

technical support

skill
Assist senior engineer in project distributions and rollout
Design, plan and engineer different network platforms and systems to meet product specification and operational requirements
Support and co-operate with operation team in daily operations on production platforms with focus in ASEAN region
Provide support in maintaining internal system and serves, IT support to colleagues and carry out IT policies in ASEAN offices
Assist in inventory control of networking and IT assets in accordance with company policy
Follow up customer complaints and enquires with Customer Services and Sales

Requirements:
Degree Holder in Computer/ Electronic Engineering / Telecommunication or related disciplines
Min 3 years solid experience in ISP network planning and installation, data center operations, customer technical support in telecommunications field
Hands-on experience on Router (including Cisco), LAN Switch, VPN gateway
Experience in installation and supporting of UNIX/Linux server. Familiar with Microsoft Windows platform an advantage
Good knowledge of TCP/IP, MPLS/VPN, SONET/SDH, Broadband technologies, Internet, Web, DNS, Email, MRTG and Network Monitoring tools
Holder of transmission/data equipment certified qualification (e.g. Sun Certified Admin, JNCIA, CCNA, CCNP)
Knowledge in system monitoring and backup tools
Able to solve problems independently, good interpersonal skills and able to work under pressure
Standby duty and travelling are required
Interested canidates who wish to apply, please send us your updated resume to jeffn@gemini.sg
We regret only shortlisted candidates will be notififed.
EA 12C5083
Skills
Work on call centre tickets , monitor and manage system alerts and notifications, and respond accordingly through service tickets
Level 1 & 2 technical support at the network level: WAN and LAN connectivity, routers, wireless, firewalls, and security
Basic remote access solution implementation and support: VPN, and RDP, Team Viewer or Webex
knowledge of Cisco Switches & Firewall, HPE or Dell Switches Fortigate, Sonicwall,
Improve customer service, perception, and satisfaction
Ability to work in a team and communicate effectively
Escalate service requests that require Senior Engineer level support
System documentation maintenance and review
Requirements :
Ability to communicate verbally via the telephone with clients and vendors
Understanding of operating systems, business applications, printing systems, and network systems
Ability to diagnose technical issues
Ability to multi-task and adapt to changes quickly
Ability to match resources to technical issues appropriately
Understanding of support tools, techniques, and how technology is used to provide IT services
Interested candidates who wish to apply for above position, please send us your updated resume to jeffn@gemini.sg
We regret only shortlisted candidated will be notififed.
EA 12C5083
Skills

Responsibilities
Design, develop and test embedded software for satellite communications products.
Responsible in maintaining, documenting or make changes to the existing software.
Troubleshoot and supports hands-on debug, assisting the test campaign and technical support to internal and external customers.
Perform code review to ensure the quality of firmware
Requirements
Ph.D./Master/Degree/Diploma in Telecommunication/Computer/Electronics/Software Engineering or related discipline.
Minimum 3 years of working experience in developing embedded software.
Strong programming skills in C and C++
Good software debugging and documentation skill.
Proficient in embedded processor architectures & good understanding of hardware-software constraints.
Experience in embedded operating systems such as VxWorks, WinCE, embedded Linux, FreeRTOS, ITRON
Skills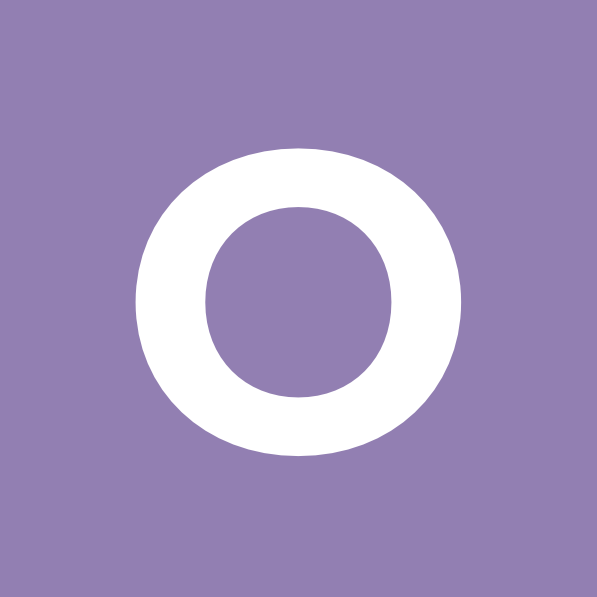 Field Application Engineer Location: Tai Seng Ave Job Descriptions:Drive design in and product promotional activities Spearhead development of new demand creation accounts Align and coordinate with suppliers for all technical promotion activities Excellent troubleshooting skills to provide in-depth technical support to customers Conduct seminars and training to customersQualification & Requirements: Diploma or Degree in Electronics & Electrical Engineering. Possess good knowledge and application experience on digital, analog & Read more
power circuit design Minimum 2 years relevant working experiences in electronic industry Possess good presentation and communication skills Able to work independently as well as a good team player Overseas travel maybe required
Skills

Roles & ResponsibilitiesBASIC FUNCTION:To meticulously maintain and provide effective document control and records management of FSTPte engineering drawings, manuals, test records, etc.PRIMARY DUTIES AND RESPONSIBILITIES:Maintain and provide effective document control and records managementProvide support and assistance on document generation as requiredEnsure all documents are up to date, accurate and efficient mannerKeep track of all documents correspondencesPerform a wide variety of Quality Assurance activities to ensure compliance and improvement Read more
of the company Management System for Quality, Health, Safety and Environmental related issuesAny other relevant duties as assigned by Engineering Manager or his/her nominated deputy.Secondary Duties and ResponsibilitiesComply with statutory and regulatory requirements.Abide by both client and company rules as described in the QA and HSE Management system.Perform risk analysis if and when necessary.PRINCIPAL WORKING RELATIONSHIPS:Directly reports to the Engineering Manager on all matters in regards to documentation control.Work with all engineers and technical support personnel for the efficient execution of document control on behalf of FSTPte.Work with suppliers, subcontractors for the efficient execution of document control on behalf of FSTPte.Work with Quality Manager in our other production facility in Aberdeen on the Quality Assurance related work.RequirementsEDUCATION / EXPERIENCE REQUIREMENTS:A Recognise qualification in commerce or similar subject with relevant working experience and technical competencyAt least 3 years relevant professional experience in a similar role.Computer literate – proficient in the use of Microsoft Office SuiteGood written and spoken communication skills in English languageProficient in pdf writer, or editing pdf documentsMinimum 2 years' experience in document controlReady to learn new things; Can work independentlySkills in problem solving, planning and organizing; Motivated.Motivated to learn Quality Assurance / Quality Control industry standards and apply these in daily work.Others:Experience with Integrated Management Systems (IMS) / Business Management Systems (BMS);MS Auditing experience / certification
Skills

Roles & Responsibilities- Responsible for service repair and maintenance of survey equipment. - Ensures that all survey equipment are properly maintained and calibrated. - Provide technical support to Surveyors and customers.Requirements- Electrical or Electronic Engineering Degree or equivalent. - 2-3 years experience in troubleshooting and repair of survey equiipment. -Prepare to travel overseas and work offshore.
Skills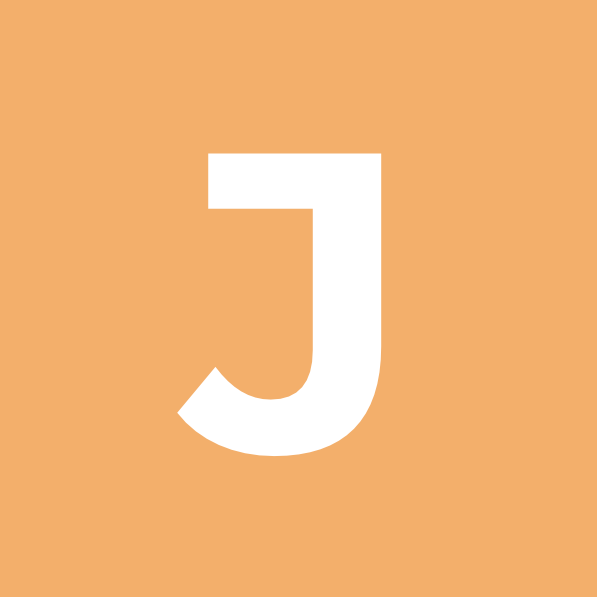 Roles & Responsibilities- Assist in new motorized product testing - On-site Technical support / Set-up /Trouble-shooting / Setting - Provide site-visit - Other tasks on an ad-hoc basisRequirements- ITE / Diploma in IT / Mechanical / Mechatronics / Electronic Engineering or related field - Fresh Grads are welcome to apply - Good hand work on prototyping - Good team player - Willingness to learn new knowledge and acquire Read more
new skills - Good IT knowledge is an added advantage
Skills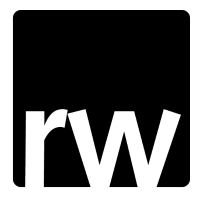 Roles & ResponsibilitiesOur client is a global leader in managed networked IT services, operating globally and delivering locally to help our customers thrive in a changing world.They have over 1000 people dedicated to support both regional multinationals expanding globally and global multinationals expanding into SEA.They serve over 600 customers across South East AsiaThe role holder is responsible for the deployment and support of IT infrastructure, systems and application Read more
software and data security to external customers.He/she provides complex technical support, resolving escalated technical support issues including proposals to ensure systems availability to the customer.The role includes problem diagnosis and resolution, and activities will comprise requirements analysis, testing, integrating and managing components and models.The role holder has an appreciation of maintaining the client relationship and satisfaction.This role will be mentored by an in-house DBA to be his backup.Under supervision to evaluate, co-ordinate, test and install software/hardware provided by suppliers with appropriate controls and standards e.g. Oracle/MSSQL Database, Data Security, Network software and hardware.Under supervision, database maintenance upgrades provided by suppliers.To provide problem diagnosis and resolution liaising (level 2 support) with technical manager, peers, suppliers and customer/developer groups where appropriate; could be asked to provide full 24-hour on call emergency support.To ensure operational procedures are in place, maintained and followed as approved by technical team leader.To support recovery activities following failure including disaster recovery.To provide limited advice & guidance to other groups on technical and operational issues, database issue.To provide resource and expertise to support product evaluations with other groups/customers.To ensure all appropriate documentation is provided and maintained to the ISO9001 standard.To ensure that all data security is in place in accordance to Singapore Government Security requirement.RequirementsDiploma or Degree in IT or related fieldAt least 2 years relevant database support experience; the client can also consider someone who has a server background but willing to move specialization but must have strong interest in database technologies (Oracle and MSSQL) and security.In-house training will be providedAble to respond to standard manager requests and understand the relationships between work processes and the business, although horizons will probably be limited to own team.Can use existing, clearly defined procedures to solve routine problems and organise own time to deliver against tasks set by others within a short-term horizon.Can ask questions and check for understanding.Can provide explanations clearly and precisely.Can work co-operatively with others to achieve team goals and can build stable and useful working relationships.Good communication and analytical skillsRecruiter Name: Uy Princess RamosEA License No: 12C5536EA Registration No: R1103286Kindly note that only shortlisted candidate will be notified.
Skills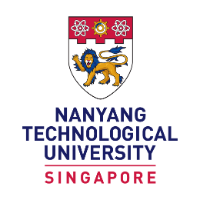 Roles & ResponsibilitiesThe Office of Health, Safety and Emergency is looking for candidate with prior experience in supporting outreach events maintaining website and designing of eDM. He/she is also required to work closely with Schools, Colleges, Institutes, Centres, Halls of Residence and Departments to ensure NTU's adequacy in workplace health and safety knowledge, safety management, preparedness, responsiveness and recovery in the event of an emergency.Job ResponsibilitiesPerform routine maintenance Read more
on the department's website to ensure there is no error, broken links, dead pages etc.Monitor and update department's website content as and when necessary to ensure it stays up-to-dateKey contact person for communication to NTU community on outreach events organized by the department.Coordinate and support outreach events, which also include the designing of eDM, posters etc.Manage the online platform for training workshops and online courses on workplace safety.IT support for department which include but not limited to maintaining email distribution list, manage applications access, uploading of online training materials to systemManage department training role-based email accountManage Automated External Defibrillator (AED) programmeOther ad-hoc duties as assigned by supervisorRequirementsRequirementsA recognized Degree with at least 5 years of relevant experience, preferably in an Institute of Higher LearningGood knowledge in HTML, JavaScript, Adobe Illustrator, Dreamweaver, MS Office applicationsGood oral and written communication skills.Independent, meticulous and reliableAble to multitask under given timelinesPleasant personality with a positive mindsetWe regret that only shortlisted candidates will be notified.
Skills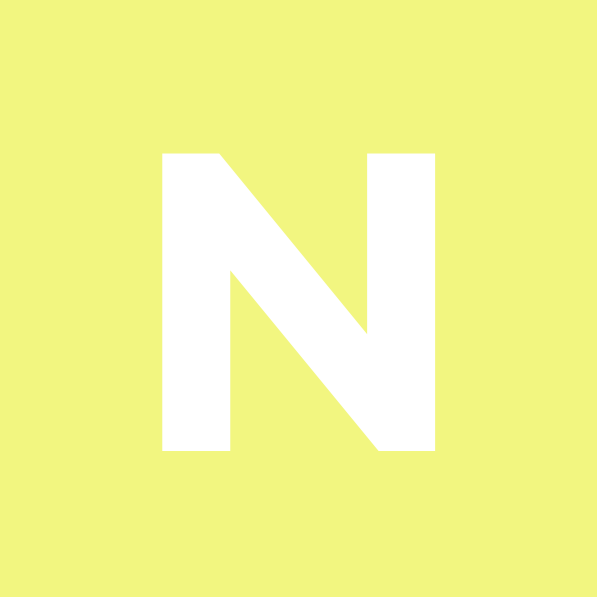 Roles & ResponsibilitiesJob Responsibilities:Design, plan and implementation of enterprise network infrastructure based on Cisco products and solutions.Responsible for design, configuration, and implementation of routers, switches, firewall and other products such as Riverbed steelhead, F5 and TrendMicroproducts.Provide Pre-sales and Post-sales technical supportStrong troubleshooting skillsResponsible for Problem Solving,Service Contract , changeandmaintenance managementCreate and maintain documentation as it relates to network configuration, process and service records.RequirementsQualifications:Degreeor Diploma in Electronic Engineering / Read more
Computer ScienceAt least 3 to 4 years ofhands-on experienced in network infrastructure design and implementationExcellent knowledge of TCP/IP protocolCCNP / CCNA certification will be added advantage
Skills