Sign in or register for a JobTech account.
Jobs that require

technical support

skill

Level 3 technical support for Microsoft Office 365 service and Blackberry Unified Endpoint Management (UEM) infrastructure
Perform systems maintenance, monitoring, verifying the integrity and availability of all hardware, server resources and application logs.
Create and maintain system documentation for Office 365 / MDM technologies, including installation, configurations and root cause analysis.
Scripting and automations
Maintain a good understanding of upcoming changes to the platforms to assist with user change management.
Collaborate with other IT staff, including networking, security, and data center operation teams, to facilitate effective issue resolution.
Prerequisites
Minimum 5 years of Microsoft infrastructure depoyment and support experience
An in-depth knowledge of Microsoft Office 365 service (Exchange, SharePoint, Yammer, Teams), ADFS, Windows Server 2012/2012 R2, Windows security and related technology, mobile device management (MDM) /mobile application management (MAM).
Experience in handing the E-mail gateway, Office 365 and Active directory
Knowledge of Office 365 Teams/Groups/Video/Delve/Power BI.
Advanced skills managing Office 365 using PowerShell.
Experience with Azure AD user management both for Office 365 and third-party services.
Must have experience in mobile device management technology preferably Blackberry and Microsoft Intune solution
Able to work shift and providing 24X7 systems support and implementation, include regional support.
Strong knowledge on scripting, network and system
Solutions oriented, strong organization skills and performance oriented
Able to work independently and with all levels of management and staff
Good interpersona and communication skills.
Skills

Job Duties & Responsibilities
Taking L1 and L2 support of existing BAU systems.
Taking the ownership of investigating the root causes within SLA
Manage the lifecycle of Jira tickets
Must-have requirement
Strong knowledge in Linux operation system
Shell scripting will give added advantage
Strong SQL knowledge (Oracle, MySQL, MaraiDB)
Understand Production release procedures
Understand Infra activities (Network, ID management, LDAP, Firewall, etc.)
Good knowledge on Openshift support. Or any other cloud based support.
Good-to-have
Familiar with Cloud Platforms like AWS, Open Shift
Familiar with DevOps
Professional Qualification
A Bachelor's degree in Computer Science (or equivalent experience)
4 – 9 years of application support experience
Relevant industry experience on Solaris, Linux systems
Fundamental knowledge of distributed Architectures, SOA, Micro-services, PaaS
Source Code control (experience with Git preferred)
Able to perform unix / linux scripting.
Monitor and address issues relating to capacity constraints and performance related items.
Skills

Responsibilities:
To provide Level 2 support for Multi-function printers –Lexmark, Ricoh & HP brands.
Manage printer management servers & monitor printer utilization, warning alert and reporting
Support scope: Install, configure, troubleshoot issues, issue resolution, root cause investigation, writing knowledge base articles, providing user education, coordination and follow up with external hardware / software vendors, follow up with user for confirmation of issue resolution
Track incident and service request tickets through internal ticketing system and provide timely resolution and updates according to agreed service level set up the organization
Create periodic reports regarding printer / end user device support and participate & contribute in team meetings
Required Skills/Qualifications:
ITE graduate or Diploma or Degree in science / technology / engineering
Good communication (both verbal and written) skills in English
Minimum 2 years of IT experience
Window 7, Windows 10, Apple Macbook administration and troubleshooting skills
Configuring and troubleshooting skills for SCCM, McAfee AV, ePO, Symantec end protection, Active Directory GPO, Intune, Office 365, Mac OSX
Interpersonal skills with ability to work with heterogeneous teams
Ability to work independent and drive tasks with ownership
Skills Responsilities:Provide level 1 troubleshooting support to hardware, software and application systems. Ensure smooth running of IT equipment and system of client's facilities. Assist and advice end users/clients on the software and hardware functionalities. Perform basic administrative support and scheduled routine of IT housekeeping. Requirements:NITEC/Diploma in an IT-related discipline Excellent technical support skills Good communication and interpersonal skills EAP No.:R1766065EA Licence No: 95C5411
Skills Responsibilities: Strong understanding of corporate infrastructure and to be able to initiate investigation of issues that affect a client's ability to maintain a static reliable connectionUnderstanding of customer topology and potential work-around scenarios to mitigateclient impact. Modify and create work instructions or Recipes to prepare for similar impacting eventsand allow for a quicker response. Constantly review work instructions for accuracy andsolicit improvements through second level support groups. Ability Read more
to communicate effectively throughout the incident management process toensure that all communications are timely and accurate, as per documented process Follow documented support procedures, managing each issue through resolution orturnover in order to maintain established service levels. Track update and resolve all assigned incidents, changes and problem reports in theincident management system, ensuring that documentation is thorough, accurate andmeets a standard of high quality. Properly escalate incidents in a timely manner per support guidelines and procedures. Proactively monitor, recognize, analyze, isolate and/or resolve documented hardwareand software problems utilizing a variety of hardware and software testing tools andtechniques. Liaise with L2 support groups and/or development groups to collaborate on theresolution of incidents. Support project schedules and changes. Maintain technical skills through participation in ongoing training. . Responsible for the internal and external communication of issues to management, otherinternal support groups, and the customers via pages, email broadcasts or phone. Should have a strong understanding of transaction message flow and the different typesof exceptions that can be encountered resulting in cardholder impact Incident bridge stewardship in support of timely resolution of internal issues.Qualifications: At least Bachelor's degree or equivalent experience ITIL certification or Cisco Certified Network Associate (CCNA) or higher is added advantage. At least 2 years of experience working as an Operations support Analyst, or equivalent first or second level network support experienceKnowledge of data-center and wide-area-network routing/switching, tunneling, security operations/engineering, MPLS and Ethernet carrier transports, WiFiKnowledge of Solarwinds, NetCool or other fault monitoring toolsetsKnowledge of BMC, ServiceNow or other incident and change management toolsBroad knowledge and background on TCP/IP, MPLS, WAN, and LAN technologies.Good working knowledge on Cisco 65xx/72xx/76xx, Nexus 5k/7k/9k & FEX, Bluecoat proxy, F5 load balancersSound understanding and working knowledge of routing protocols such as BGP, EIGRP and OSPF.Ability to interpret firewall logs and look for specific permission or denial of a source IPs to a specific destination in support of troubleshootingIn-depth understanding of all proprietary as well as industry standard tools to support monitoring and response for client and brand issues.Excellent verbal/written communication, organizational skills, ability to prioritize constant changing work load to meet business demand.Good interpersonal skills and ability to work as a high performing team.Use sound judgment in determining priorities and enlisting support of other internal groups to prevent any compromise to business or client service level agreements.Proper escalation to support groups based on criticality and exposure.MS Office suite proficiencyEAP No. R1548171 EA License No. 95C5411
Skills

Assist in planning, procurement, logistics, scheduling, QA-QC, and technical support to Project Manager in the various departments: Engineering – Design, drawings, and shop drawings Project Management – Contracts, schedule/activities, planning, costing, QA-QC, Safety Procurement & Logistic – MTO/RFQ/PO/DO/Tagging/Packing/Insurance Requirements/Shipping Construction – Method/Inspection/Test/Manpower/Equipment/Materials
Skills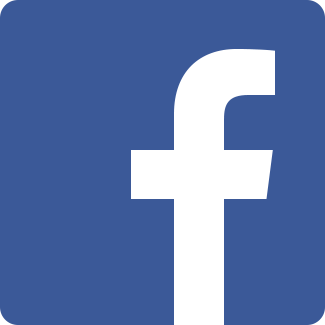 Facebook's mission is to give people the power to build community and bring the world closer together. Through our family of apps and services, we're building a different kind of company that connects billions of people around the world, gives them ways to share what matters most to them, and helps bring people closer together. Whether we're creating new products or helping a small business expand its reach, Read more
people at Facebook are builders at heart. Our global teams are constantly iterating, solving problems, and working together to empower people around the world to build community and connect in meaningful ways. Together, we can help people build stronger communities — we're just getting started. RESPONSIBILITIESLead a local team of technology operators assessing technology issues within the suite of products supported by the Global Security Technology Operations Center.Provide guidance to Global Security Operations managers and teams regarding the impact and resolution of issues affecting applications that are utilized across the Facebook footprint for security operations.Understands and applies comprehensive knowledge of security suite of applications, troubleshooting, managing large and small scale issues, teaches others.Actively involved in interviewing and on-boarding of new employees and contributes to setting team goals and direction.Plans, executes and evaluates complex assignments.MINIMUM QUALIFICATIONS5+ years of technology experience support in a production support, Operations or Help desk2+ years of supervisor or lead experienceExperience managing workload distributionExperience monitoring team performance, strengths and weaknessesExperience working with vendor managers and integratorsExperience working with end-users, infrastructure, IT support, management, network teams, field teams in production support environmentMust be able to read write and speak EnglishKnowledge of security systems such as Genetec, CCure, Access Management, badge printingPREFERRED QUALIFICATIONSBachelor's DegreeServices, server and operating system managementNetwork management understanding a plusSecurity operations, or help desk experience a plusPossess great interpersonal, collaboration, and problem-solving skillsStrong critical thinking skills with the ability to focus on troubleshooting problems
Skills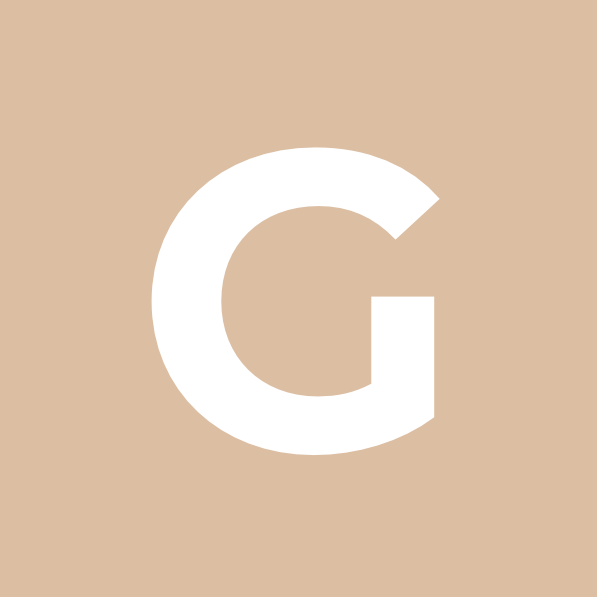 Managing and maintaining the IT ticketing system; Support end users requests on IT matters Ensuring that all IT documentations are up to date; Update & maintain IT inventory assets listings Provide technical support to end-users in terms of hardware and software troubleshooting and setup; Perform system and network administrationAny other administrative duties that may be assigned.RequirementsDiploma in Computer Studies or Information Technology. Experienced working in an IT helpdesk Read more
environmentFamiliar with troubleshooting of Windows, network and Point-of-Sales system Good communication skills and interpersonal skills Knowledge of supporting and troubleshooting Desktop and Laptop hardware and operating system Knowledge of Office 365 would be advantageous
Skills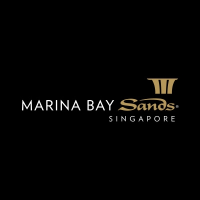 JOB SCOPEEffectively communicate project expectations to stakeholders in a timely and clear fashion. Assist in the development of full-scale project plans and associated communications documents. Assist in the preparation of business and strategic plans and departmental presentations based on guidelines provided by Directors and Vice President of Table Games operations. When required, facilitate negotiations with other department managers for the acquisition of required resources from within the company. Read more
Remain apprised of current gaming market trends through interaction and surveys. Assist in the planning and scheduling of project timelines and milestones using appropriate tools. Ensure a game project is completed on time, within budget, and using the correct resources. Personally familiarize one-self and develop understanding of the fundamentals of table games operations. Coordinate with marketing team, familiarize one-self with the latest market trends that will impact the game design or appeal and communicates the same to senior management and project team. Up to date on-going maintenance of completed projects involving updates, add-ons, and customer support. Responsible for weekly reporting and analysis. Protect all assets of the Company and the Department at all times. Comply with attendance guidelines and regulatory, Departmental and Company policies. Have strong financial acumen and bottom-line orientation. All other duties as assigned.JOB REQUIREMENTSDegree or Diploma in Computer Science, Information Technology or relevant discipline Good knowledge of games and the games industry. Able to react to project adjustments and alterations promptly and efficiently. Ability to elicit cooperation from a wide variety of sources, including senior management, vendors and other departments. Ability to manage people, time and resources. Excellent communication and presentation skills, strong leadership and interpersonal skills. Meticulous and able to handle multiple tasks efficiently and in an organized way. Proactive self-starter. Be of good character and maintain a high level of integrity and professionalism at work.
Skills Permanent / Contract Location: Jurong East / WoodlandsMon to Fri: Office Hours Up to $6,000Responsibilities:Provide post sales maintenance support services for customers' Enterprise IT Network. Work closely with SDM to resolve and fulfil customers' operational issues / services request. Next level of technical escalation for L1 engineer to resolve complex network issue Provide technical consultancy / advise to L1 engineers and customers Preferably with good knowledge and hands Read more
on experience in any of the following areas:LAN/WAN/WLAN: Cisco/Alcatel Switches/routers, WLC. Network Security Solutions: Fortinet, Junipers and Checkpoints, Cisco IPS/IDS, ISE, ACS & ASA, ESA, WSA, SMA. Network Monitoring: SolarWinds, Cisco Prime Infras, Alcatel Omni-Vista. Network Appliances based: Infoblox DNS/DHCP, NTP Server, F5 LTM/GTM, A10 LTM.Manage the network devices configuration and access control list (ACL) as per the agreed policies Administer the Firewalls, NIDS, Antivirus and other security components Managing Firewall Rules as per agreed policies Apply necessary patches, fixes on all the managed network components, such as switches, router, firewall, IPS/IDS, Wireless controllers, etc. Perform preventive maintenance / security vulnerability check on customers' network devices. Develop and update preventive maintenance documentations. Participation during the vulnerability assessment Advise customers on the Security vulnerability advisory. Develop test cases and conduct proof of concept tests on new software and hardware prior to upgrade/deployment. Open TAC case with principal vendor for complex problem resolutions. Update IDS Signatures Respond to GITSIR notification Inventory and Asset Management for network devices Monitor & manage network logs for unauthorized activities Co-ordinate and implement all the necessary patches Co-ordinate internal or external audit Able to work flexible hours especially during after-office hours downtimes. Perform standby duties if required.Period:Permanent/ ContractSalary:$2,000 to $6,000 (Depending on experience)Location:Jurong East / WoodlandsWorking hours:Monday to Friday: Office hoursRequirements:ITE / Diploma / Bachelor's degree in Engineering, Computer Science, Information Technology, Security or equivalent. Education and Training: IT related certifications, e.g.Alcatel-Lucent Certification (ACFE/ACSE); Cisco Certification (CCNP/CCNA/CCIE); Check Point Certified Administrator (CCSA); Palo-Alto Network Security Engineer (PCNSE); F5 Certified BIG-IP Administrator (F5-CA) or above; ITIL version 3 or above certification.Experience with LAN, WAN, WLAN , Data and Security networking in maintenance support and break-fix. Proven analytical and problem-solving abilities. Highly self-motivated and directed, with keen attention to detail. Experience working in a team-oriented, collaborative environment. Interpersonal Skill: Able to work IT support and other datacenter personnel to ensure uptime maximization Communication Skill: Able to produce concise reports on datacenter operations.Good communication and writing skills. Strong customer service orientation.IT Skill: Understand IT operations, technology, and maintaining computer network systems.Interested applicants, kindly email your detailed resume (MS Word format is preferred): [Click Here to Email Your Resume] (Reg No: R1550273) [Click Here to Email Your Resume] (Reg No: R1658584) Please ensure that applications sent through email are no bigger than 1Mb. We thank all applicants for your interest but regret to inform that only shortlisted candidates would be notified. Success Human Resource Centre Pte Ltd (EA License Number: 97C4832) 1 Sophia Road, Peace Centre, #06-23/29 Singapore 228149 T: 6337 3183 | F: 6337 0329 | W: www.successhrc.com.sg
Skills