Sign in or register for a JobTech account.
Jobs that require

technical writing

skill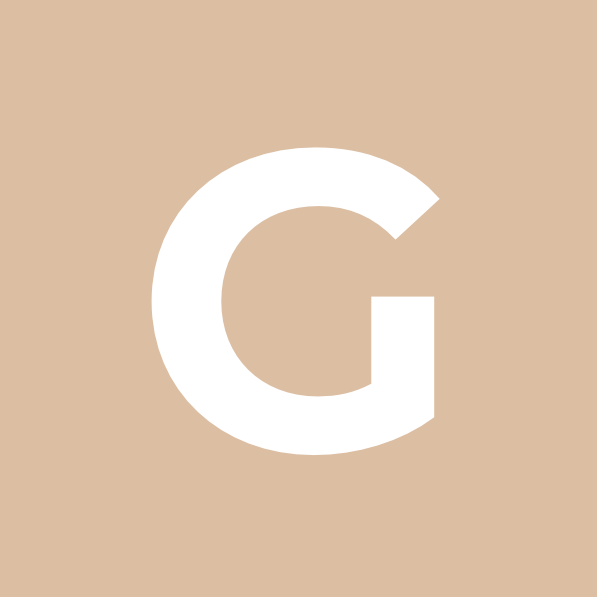 Main Missions: The Government R&D Mobile team is responsible for developing secure mobile apps for ID Verification & Commercial Biometrics solution which involves mobile, backend & secure elements which used by worldwide customer (Government Project) Participate in the development of SDK for mobile application which utilizing agile development methodologies Contribute to the improvement of existing technology platform/baseline and product evolution through prototyping and patent proposal. Working Read more
for prototype & demo which showcase in worldwide technology conference and seminar. Education: Bachelor's degree in Computer Science, Computer Engineering, related technical field or equivalent practical experience.  Experience Level: Ideally 5 years of work experience in mobile software development. Candidate with lesser experience but have strong hand-on experience in mobile application development will also be considered > Competences: ·  Proficiency in mobile application development for Android (Java) on relevant core platform technologies ·  Possess excellent programming skills and experience with native development (C/C++). ·  Strong knowledge on PKI, cryptographic and mobile app security. ·  Strong knowledge on unit testing and test automation ·  Experience with API design and mobile SDK development ·  Experience with mobile device hardware API (e.g. NFC, BLE, Biometric, Camera, Sensor, Secure Element, etc) ·  Experience with continuous integration and build automation ·  Strong interest in mobile application ecosystems ·  Able to demonstrate one or many of the following: open source project, coding competitions / hackathon, app publication or technical white paper. ·  Fluent in English & excellent technical writing skills ·  Motivated self-starter, independent, autonomous & fast learner ·  Logical, creative problem-solving skills and excellent analytical skills ·  Willing to travel occasionally and work with remote team.
Skills Why Join? Are you looking for a challenges & great career opportunities? Be part of Government Organization employee and with great learning opportunities (On-Job Training) Enjoy work life balance with no much of overtime Job TypeContract Position 3 x 6 months ContractBenefitOn-Job Training Provided 14 days ALSalaryRange from: $2800 to $3450 (Depend on experience and qualification)Working HoursFor office hours: Monday to Thursday: 8.30am to 6pm, Friday: 8.30am to Read more
5.30pmLocation:Pasir PanjangJob Responsibilities:Reseach on AI / Technology topic Assist in the conceptualization, planning and development of initiatives relating to digitalized service Prepare proposal papers, technical writing and presentation materials Undertake horizon scanning, research and anlyses on current and emerging trends and developments in the area of service technologies Coordinate and facilitate meetingsRequirement:No experience is required Diploma or Bachelor's degree in IT related field or Electronic Engineering Good to have knowledge of Python or JavaScript language Singaporean OnlyInterested applicant please email us an updated copy of your resume to [Click Here to Email Your Resume] We regret to inform that only shortlisted candidates will be notified Email Address: [Click Here to Email Your Resume] Koh Kar Fu (Xu Jia Fu) | CEI: R1655013 ScienTec Consulting Pte Ltd (ScienTec Personnel) | EA 11C5781
Skills

Roles & ResponsibilitiesOnline Technical Support:Provide product recommendation to affiliates and answer to tenderBack up Automative Technical Support in case of absenceField Technical Support :On site at key customers/prospect plants to support both our and distributors' sales representatives for affiliatesLubrication survey & Lubrication Audit to identify improvements to induce savings on maintenance cost through promoting specialties rangesTrouble shoot technical problem : technical expertise to demonstrate that lubricant is not Read more
the cause of troubleImplement and follow up trial on key application / at key IOEMsCoordinate Asia Pacific Network of Application Engineers :Organize application engineer training and coaching to develop skill in affiliatesManage Share Point forum for technical discussionsOrganize inter-country support for very specific topics that require dedicated experienceServices :Oil Analysis – ANAC : handle ANAC Indus for the region, including dedicated results interpretationLaunch service software in selected countries and provide support to customers on the applicationTechnical Communication :Develop and maintain a library of technical competitive information to be shared in the zone.Propose some regular technical note to promote our specialtiesHelp to prepare local brochures with Market Managers RequirementsMechanical or Chemical Engineering degreeLeadership and pedagogy skill to build the Application Engineer skill in affiliatesIdeally 3 years experience on the same position. Eventually maintenance manager at an industrial site.Fluent in English – French is a plus – Additional languages always welcome
Skills Roles & Responsibilities Assisting in designing and architecting leading edge database-driven applications Developig system and application prototypes,technologies and productsObject interface designs,interactions, and implementation Working with customers/partners,both internal and external where there will be collaboration for knowledge transferSupport and maintenance of existing projects.Preparing and delivering software related documentationRequirementsAt least a Diploma,Advanced/Higher/Graduate Diploma, Bachelor's Degree,Post Graduate Diploma or Professional Degree in Engineering (Computer/Telecommunication), Computer Sciene/Information Technology or equivalent.Knowledge and understanding Read more
of relational database and SQL; experience with Microsoft SQL Server is a strong plusKnowledge of object-oriented programming;experience withMicrosoft.NET technologies is an advantageEffective problem solving and technical writing skillsOutstanding problem solving,logical reasoning,planning and time management skillsStrog interest in software engineeing and developmentAbility to work effectively in a dynamic working enviroment We regret that only shortlisted candidates will be notified.
Skills Roles & ResponsibilitiesSeeking an energetic Project Manager to lead and manage smart leading-edge transportation solutions and projects!RequirementsMandatory SkillsetsDegree in Computer Science, Engineering, Information Systems;At least 5 years of working experience in IT and 3 years systems implementation / project management;Strong experience in problem solving, critical thinking, impact / root-cause analysis ;Flexible ,resourceful and adaptable for new technologies and systems in a fast pace ever changing environment;Good experience in Read more
system integrations with medium enterprise systems;Good in project management activities. i.e. time and resource management and budget planning and forecasting;Knowledge in Cloud related technologies and SCRUM/Agile methodologies;Able to work well and collaborate with teams and people at all levels;Strong communication, presentation, and technical writing skills.Desired SkillsetsITIL / PMP / PRINCE2 Certified;Experience in Fleet Management Systems and/or transport related projects;CCNA / CCNP / MCSA Certified.Roles & ResponsibilitiesResponsible for end-to-end project management and delivery of IT system;Manage teams, vendors, project stakeholders to support their business initiatives and plans and establish good relationships;Work with stakeholders and development teams to manage business-technical requirements;Plan and manage time and resourcess for functional requirements, testing, training;Identify gaps and perform analysis with users and technical teams;Monitor and report of project budget, progress, issues and risks to ensure deliverables are on track;Ensure necessary changes / enhancements are implemented and documented as per corporate standards and guidelines.Should you be interested in this opportunity, please send your updated resume to [Click Here to Email Your Resume] at the earliest.Confidentiality is assured, and only short-listed candidates will be notified.EA License: 07C5639
Skills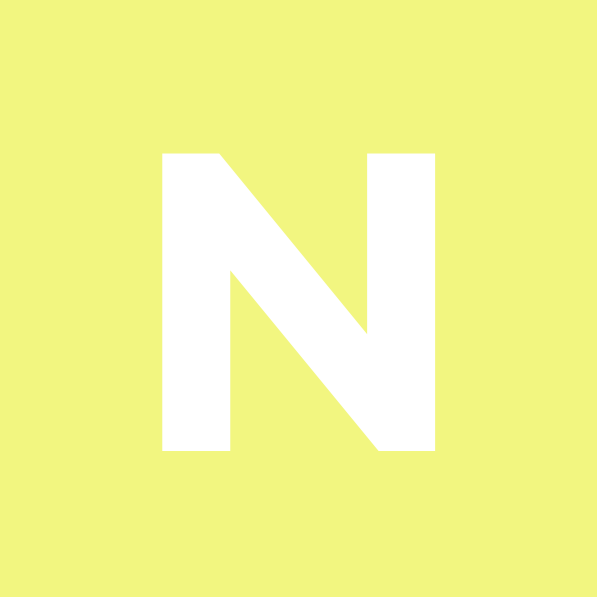 Roles & Responsibilities1) Onsite support of hardware & software issues ( Training will be provided ) 2) Providing phone support to customers 3) Guided technical writing and documentation 4) Software development, U.I design and hardware interface programming 5) Pre-sales and solutioning 6) Government and private tender solutioningRequirements1) Open to Singaporean / PR / Malaysian2) Bilingual in Chinese and English will be advantageous3) Programming knowledge in .Net, PHP, Mysql, Read more
MSSQL will be advantageous4) Welcome fresh graduates5) Applicants to provide CV/Resume stating personal particulars,past job experience, technical skills and expected salary
Skills Roles & ResponsibilitiesUnderstand business processes, identify business requirements and translate into functional specificationsAssist in supporting multiple IT applications systems and platformsAdhere to company, project and support standards and guidelines RequirementsDegree in Computer Science, Engineering, Information Systems or related disciplines2 – 5 years of working experience in delivering and supporting IT applicationsStrong analytical, problem solving skills and attention to detailStrong written and verbal communication with emphasis in technical writing Read more
Skills Company: Advanced Material Engineering Pte LtdBusiness Area: Land SystemsJob Description:• Provide system safety engineering and management support at programme & department level • Perform system safety tasks for the assigned programmes• Support department process & methodology enhancement and standardization • Support RAM & ILS activitiesJob Requirements:• Degree in Mechatronics Engineering• At least 2 years of working experience in engineering environment • Candidate should possess strong analytical mindset, meticulous Read more
and good technical writing skill• Familiar with system safety and/ or reliability analysis will be an added advantage• Some understanding on munition/ weapon working principles, design safety features and relevant safety verification test standards will be an added advantage• Able to work in team.• Good communication and collaboration skills• Singaporeans only
Skills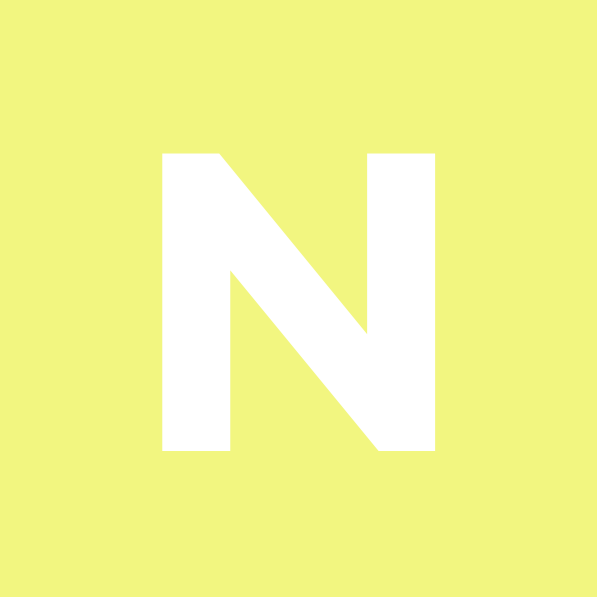 Roles & ResponsibilitiesAre you passionate about open source software? We want to meet you today!We are looking for a software developer to contribute to the design of a fully working reference implementation of Ocean Protocol. You will be working with a team to implement a vibrant ecosystem of Open Source data services that can be used to create trusted, decentralised supply chains for Big Data and AI.Ocean Protocol Read more
is designed for scale and uses blockchain technology that allows data to be shared and sold in a safe, secure and transparent manner.To read more about Ocean Protocol, and the full technical, business and marketplace whitepapers, please visit https://oceanprotocol.com/Your new role:Support the evolution of the Ocean Protocol in tandem with the reference implementation through public Ocean Enhancement Proposals (OEPs)Develop the working Ocean Reference Implementation according to the specified OEPsEnsure the decentralised Ocean Network V1 launch is fully compatible with the reference implementationEngage effectively with other Ocean development teams to ensure development and implementation is in line with the overall objectives and goalsSupport usage of the Reference Implementation by partners and early adopters of the Ocean Protocol RequirementsWho you are:Strong experience with Big Data, data engineering, and cloud-based data servicesPrevious working experience as a software developer for data solutionsExperience in Agile / iterative product developmentPassion for Open Source technology with a track record of strong open source contributionsStrong technical communication skillsYour technical skill set:Degree in computer science, engineering or a similar fieldExperience in software architecture and API / protocol design5+ years software development experience with a focus on back-end API developmentExperience with Java, Python and/or Clojure application development
Skills /br>AVP, HSM Security Administrator, CISO ResponsibilitiesCreate and manage HSM key administration processes and documentation. Administer HSM cryptographic keys to facilitate the creation, storing and secure distribution of keys to internal and external systems. Maintain and support new cryptographic applications and/or systems procedures and enhancements as part of implementation planning. Provide operational support relating to HSMs issues, including hardware replacement, hardware setup and changes to parameter settings. Responsible for Read more
understanding and configuring HSM product settings according to business and regulatory requirements. Responsible for maintaining HSM crypto key information store in a key database. Provide administrative support for maintenance of HSM renewal contracts, nominations of key custodiansRequirementsDiploma/Degree Holder At least 3-6 years of relevant experience in supporting HSM administration Clear understanding with experience in industry encryption standards, data transmission techniques, cryptographic key generation and management, complete asymmetric and symmetric cryptography, Hardware Security Module (HSM) devices, PIN networks, and payment networks standards, including tokenization and EMV Operating Rules and Regulations Must be process oriented and organized Must demonstrate strong analytical and problem solving skills Good written and verbal communication skills and the ability to interact professionally with a diverse group of managers, subject matter experts and operators Must be able to communicate ideas, both in written and verbal, in a clear, concise and professional manner; including technical writing skills Team skills, including ability to establish and maintain effective working relationships with all levels within an organization, fostering collaboration internally/externally with vendors and staff
Skills