Sign in or register for a JobTech account.
Jobs that require

technical writing

skill

DUTIES AND RESPONSIBILITIESResearch market and industry trends and patterns Analyze data and perform ROI Prepare powerpoint presentations of findings Implement tests of processes, policies, and protocols Interact with various levels of management and stakeholdersREQUIREMENTS AND QUALIFICATIONSDegree in business/finance, economics or information science At least 5 years' experience in applied research/data management/corporate investments Able to manipulate large, complex data sets using a variety of software applications (Excel, Power point) Read more
Proficient in using financial tools and systems (Bloomberg and advanced Excel skills) Able to perform statistical analysis Skilled knowledge in generating process documentation Strong written and verbal communication skills with technical writing skills a must Able to multitask, prioritize, and manage time efficientlyFor interested applicants, please send your resume to [Click Here to Email Your Resume]
Skills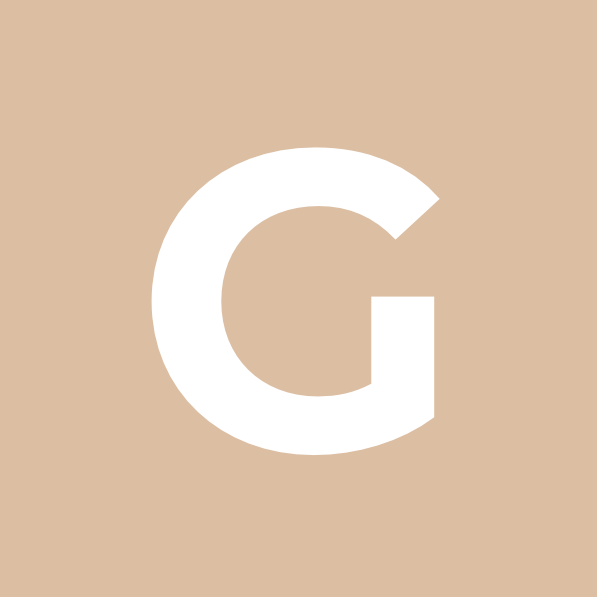 Roles & ResponsibilitiesGrab's Technical Learning and Development team develops curriculum, content, and training programs to onboard and continuously supercharge the technical expertise of our internal engineering, product, UX, analytics organizations. We seek an experienced, program manager to develop scalable learning programs that help our learners worldwide to be more effective in their roles through both online resources and instructor-led courses. You must act fast yet strategically with a Read more
passion for helping people learn.This role requires you to manage cross-functional training programs, logistics, and operations, including building and maintaining specific curriculum when needed. You are responsible for driving technical course development and their rollout. You'll own areas of the program to enable scalable learning across the different roles and locales.The ideal candidate is an independent self-starter whose background demonstrates that they can drive complex projects, ideally technical, collaborating with technologists and subject matter experts, and have a high tolerance for ambiguity leaning toward action.Responsibilities:Develop frameworks and solutions that can quickly scale across the global teams.Drive customer obsession based immersion programs targeting tech teams for new and existing Grabbers.Lead projects that provide clear timelines throughout, communicating with partners/stakeholders, and selecting appropriate measures for implementation.Support program strategy for technical training and development.Structure and run onboarding programs for varying bands of technical roles encompassing backend, web, mobile development plus product, design, and analytics. The main measure of these programs' success is to measure uptick in engineering and online teams' productivity.Identify gaps and pain-points in learning and knowledge by working with subject matter experts. Gather and analyze data to critically evaluate and improve the user experience, assess global impact, and recommend solutions.Drive the development of instructional courses and materials (tutorials, interactive digital media, user guides, trainer guides, tests, etc.) for internal teams in different geographies.Manage LMS tool integrations and implementations.Basic Qualifications:3+ years of relevant work experience managing programs focused on technical projects including experience ideally in the training and learning development domain.Strong analytical and program management skills.Strong written and verbal communication skills as well as presentation skills.Experience working directly with engineering, product, and UX teams.Diligent attention to detail maintaining a high-quality bar.A self-starter willing to dive deep, experiment rapidly and get things done even in highly ambiguous environments.RequirementsPreferred Qualifications:Experience in handling complex technical projects.Experience in running tech immersion programs and managing events.Experience in developing and facilitating courses for adult learners.Experience in instructional design, technical writing, and learning development principles and tools.
Skills

Roles & ResponsibilitiesJOB CODE: SGP-PSYSENG (DATE POSTED: 20/03/2019)Hiring company is a leader in the AI sector with leading patents, technology and applications targeted at the unmanned mobility industry.JOB TITLE: PRINCIPAL SYSTEM ENGINEER (REQUIREMENTS MANAGEMENT)Location: SingaporeReports to: VP AsiaJOB DESCRIPTION:• Work closely with system architect and discipline architects to create system requirements for the platform solutions• Managing System Engineering with oversight on team who is in charge of quotation, Read more
system requirement, system architecture design and development and system out-sourcing.• As requirement lead for other requirements engineers within the particular project• Alignment of system requirements to other disciplines' (SW/EE/ME) requirement and handle change requests with internal and external stakeholders• Define reusable requirements from previous platforms• Support for technical sales team in quotation phase• Coaching of other requirements engineers from other disciplines.RequirementsTHE SUCCESSFUL APPLICANT:• Minimum of 5 years of experience in automotive and/or high tech industry• Preferred Bachelor's Degree in Science, Computer, Electrical & Electronics Engineering degree or equivalent• High level of expertise in requirements analysis and documentation• Experience with safety relevant requirements according to ISO 26262• Good knowledge in Product Development Lifecycle Standards and Processes Automotive SPICE, CMMI, V-Cycle• Experience with DOORS/DXL scripting• Proficiency in MS Office programs• Excellent technical writing and communication/presentation skillsIf interested, pls submit your CV to [Click Here to Email Your Resume]Apologies that only shortlisted will be contacted.EA Licence Number: 17S8549
Skills Roles & ResponsibilitiesABOUT USWelcome to SITA... We lead one of the most exciting and advanced industries on earth. Around the world, nearly every passenger flight relies on SITA technology, almost every airport and airline does business with us, and it's our job to support their operations. As the world's leading air transport IT and communications specialist, we're committed to meeting the demands of the air transport industry around Read more
the clock, every day.Our Vision: Easy air travel every step of the wayWHY SHOULD YOU BE INTERESTED?With us there are no limits for people looking to explore the edges of possibility and beyond. Together, we Go.Far.Challenge: Our people take on some of the biggest challenges in our industry. They aren't afraid to think bigger, work harder and deliver smarter solutions that are continuously transforming air travel.Opportunity: Taking on these challenges opens up a world of opportunities for our people. We make sure they have the chance to develop their skills, explore new horizons and grow their careers on a global scale.Your role will involve:To assure SITA's competitive strength and business growth through the provision of the highest quality technical Service Operations to SITA customers.Perform all Service Operations activities according to SITA standards and procedures, maximizing customer satisfaction by the delivery of first class support activities.To provide the highest level of Service Operation availability, ensuring Systems and Products are properly configured and maintainedTo manage and assist the Service Operations team to ensure service delivery quality is maintained through direct assistance in implementing and improving working processes and procedures.Key responsibilitiesOperationalProvide Service Operations support to internal and external customers in accordance with the terms of the customer contract and Service Level Agreements (SLAs)Ensure the correct functioning and maintenance of all internal and external systems and products serviced by Service OperationsWhen required, act as the customer SPOC and co-ordinate the scheduling of intervention with Customer's, internal resolver groups, and the Service Desk ensuring the highest level of customer services and communications are maintained to resolve the fault and incident within the prescribed SLA.Carry out incident and problem management support to the highest standards and co-ordinate the resolution with the appropriate resolver groupsManage the replacement of faulty equipment through the use of spares, and ensuring the timely replenishment the spare according to prescribed availability and sparing policyTo ensure the Service Operations team adheres to the highest working standards for all incidents and problems by providing guidance, support and direct management.Proactively detect problems related to service and infrastructure operations and delivery services, conduct diagnostics and provide service request ownership to ensure resolution of customer problemsSupport the senior team members in the management, reporting, and co-ordination of day-day tasks during absence of the Lead EngineerCarry out preventive and proactive maintenance of equipment and monitoring of systems and services in accordance with agreed schedules and customer expectationsPerform Change Management, Configurations, Design and Implementation of the supported Product & SystemsManage local suppliers in the provision of services for the SITA Service Operations centres and report on services provided to management.Conducts the analysis, definition, documentation and testing of application & systems enhancementsTo provide onsite support to Users during the cutover of the servicesContinuously identify and document lessons learnt, known errors and operational knowledge for improved servicesWhen/where required, be contactable for escalations and support, on and on-call standby basis during out of office hours.Compliance/IntegrityEnsure shortest restoral times possible, initiating the timely escalations to specialized resolver groups inside and outside SITA, according to the customer contracts, SLAs and monitoring requirementsAdhere to installation guidelines and industry best practices to deliver quality service and infrastructure operationsUse the appropriate tools and equipment to perform the installation, intervention, and repairs in accordance with Service Operations and Delivery guidelines and instructions where providedReport and escalate to the next level those problems which cannot be fixed RequirementsEducation and qualificationsDiploma/Bachelor Degree in Computer Science, Electronic Engineering or equivalent Telecommunications in-country qualification.Unix / Linux CertificationVMWare CertificationITIL Foundation v3 CertificationExperience3 - 5 years IT experience in following technologies:Operating System: RHEL 6/7, RHEL HA ,Windows Data center 2016 with clusteringHardware: HP DL360 Gen 9, DELL R430XD, DELL R730XD / equivalentVirtualization: ESXi, VMWare vsphere 6, VMware vCentre, VMware SRM StandardMQ:MQ v8, MQ IPT, MQ Clustering, IBM License ManagerWeb: Apache Web Server, Apache Tomcat Application ServerMonitoring tools: NagiosXI, NagiosLog, eG Monitoring suiteOther Technologies: RedHat Satellite/ Spacewalk, DHCP, TFTP, Mail, Squid (WEB Proxy),NFS, Active Directory,DNS,NTP,Yum repo, IPA, SysLog serversAirline experience and/or ATI know-howSingapore government security clearance required for successful candidate(Prior security clearance holder will be advantageous);Knowledge and skillsApplication support in previous roles including health checks, restarts, Problem investigation in error logs, Fault reporting, Fault recreation on Staging EnvironmentMonitoring tools administrationPerform Incident, Problem, Change management for hardware, softwarePerform application release managementPerform preventive maintenancePerform root cause analysis when requiredJAVA Debugging, Scripting Languages: PERL, BASH , PYTHONWork with 3rd party vendors to fix the HW issues including replacements when neededPerform Backup & restoreInvolve in DC Failover TestingAbility to organize the activity of a team and to take ownership of issues until resolutionAbility to act as a Team lead in his/her absenceProvide assistance to Technical Service Manager, Client Service Manager with reporting when requiredProfession CompetenciesITIL and service management practices and procedures. Six Sigma AwarenessApplications SupportService Infrastructure/PlatformsService Management ProcessTechnical CommunicationProduct/Solution KnowledgeCustomer Focus.Results Orientation.Teamwork.Ability to effectively prioritize tasks in a high-pressure environmentIf you apply we will carefully review your fit against the position criteria and feedback to you. If your profile does not meet the criteria, we will retain your profile as an active applicant for future consideration.Thanks for your interest in SITA
Skills Roles & ResponsibilitiesAmgen Singapore Manufacturing is looking for energetic staff members to fill associate QC position in Amgen's new Singapore facility. After training is completed, this position will be required to work on a rotational 12hr shift. Amgen's state-of-the-art biotechnology manufacturing and process development capabilities help us realize the potential of our pipeline for patients around the world. The new Amgen facility is capable of manufacturing both clinical Read more
and commercial products.RequirementsExecute routine product and raw material testing, equipment procurement, installation commissioning, qualification, reagent and sample qualification and method transfers. Perform sample management duties which may include movemet and storage of samples, reconciliation of sample receipt and aliquoting of samples, and supporting shipment of samples to Amgen network sites and contract labs.Education / Licenses• Degree in Chemistry, Chemical Engineering Science or related technological field OR • Diploma and 3-4 years of directly related experienceRelevant Experience • 1-2 years of relevant professional work experience within the pharmaceutical or biopharmaceutical industry, biopharmaceutical production and testing experience preferred.Competencies / Skills• Should have knowledge and understanding of GMP pharmaceutical production, pharmaceutical plant operation and associated testing methods. • Experience with Quality Control testing and laboratory operations for common pharmacopeia testing methods and equipment (HPLC, wet chemistry, spectrophotometry (NIR, FT-IR), pH, conductivity, TOC) • GMP laboratory operation including conducting sample management and data management • Good communication skills (technical writing and verbal communication/presentation) • Interact effectively with variety of communication and working styles and ability to work well in teams • Ability to manage multiple simultaneous activities in a rapidly changing environment • Problem solving skills with the ability to apply logic and assess data to reach decisions and solutions related to assay suitability and comparability.
Skills Roles & ResponsibilitiesTechnical transferLead/ Support the timely and successful transfer of customer's manufacturing process into the Lonza Bioscience Singapore production facility.Work with other MSAT team members, technical experts from Lonza's customer companies and work with:Manufacturing team on training and resource planning for execution of pilot runs/ engineering runs/ study runs.Supply Chain Management team on reviewing material package for raw materials requirements and bill of materials (BOM) setup.Project Management Read more
team on project deliverables and customer communications.Quality Assurance (QA) team on regulatory and compliance requirements of the manufacturing process.Quality Control (QC) team on developing sampling plan.Perform analysis and design of process fit and process-scale up in collaboration with vendors, customer technical experts or Lonza's Process Development and MSAT teams of other sites.Design and perform experiments on scale down process in MSAT lab to support process technology transfer. Follow all applicable lab safety policies.Author and/ or approves of process-related documents i.e. Process overview, APS protocols, development/ investigative protocols and reports.Develop and define training programs and requirements to facilitate integration of new manufacturing process into Lonza Bioscience Singapore production facility.Interact with customer technical experts as necessary to progress technology transfer.Process supportPerforms technical review/ approvals of batch records, process SOPs, deviations, change controls, training documents, protocols, development/ investigative reports, CAPAs.Support investigations into process issues/ deviations and if required, coordination of the associated troubleshooting activities and/or perform experiments in the MSAT small-scale cell culture process lab. Follow all applicable lab safety policies.Manage change control implementation for process changes that are driven by process changes/ improvements and coordination of non-GMP and/or non-clinical runs.Lead/ support pre-campaign preparation activities.Oversight on the production floor to provide support and review of operations. Escalate issues to management appropriately and interface with customer on issue resolution.Oversight of on-going trainings to ensure alignment between training and process requirements.Monitor manufacturing run process data and monitor for run-to-run consistency.Identify and drive implementation of process improvements as required.Support inspections and audits by customer and regulatory authorities as required.Support plant start-up and pilot/clinical/commercial run.Perform technical investigations and help author technical reports to support close-out of deviations, trouble-shoot process excursions/issues in operations, and participate in the generation and assessment of required change controls.Able to recognize abnormalities and/or potential event that might affect process, product quality and/or safety & escalate promptly to the appropriate level for attention.Able to apply problem-solving tools such as 5Whys, 5M, fishbone diagrams to identify root causes.Any other duties assigned by your Manager. RequirementsDegree in Chemical Engineering, Biotechnology, Chemistry or a related discipline.Minimum 5 years' experience in Biotechnology process development, process support, research or a related manufacturing environment is advantageous.Prior hands-on experience in adherent, human cell culture experimental technique and equipment.Knowledge of Excel as well as Statistical Data Analysis tools.Experience in using TrackWise to perform change control, effectiveness check, corrective actions and preventive actions (CAPAs) is highly desirable.Experience in troubleshooting processing related issues and/or equipment is desirable.Knowledge of Operational Excellence tools and concepts such as Lean manufacturing and Six Sigma.Excellent communication skills, outstanding action orientation, and ability to work well in a fast pace, cross-functional technical environment.Analytical with good technical writing skills
Skills

Roles & ResponsibilitiesRESPONSIBILITIES & TASKS§Provide 24x7 systems support according to the business units' SLA of Asia Pacific region:ØProvide daily operational support on Oracle eBusiness Suite and in-house developed business applicationsØHandle issues resolution in accordance to SLAØReport any system or operational deficiencies and recommend areas for improvementsØProvide periodic reports to reporting manager on work status/project progressØCollaborate with other team members to provide good IT service delivery as a wholeØWork Read more
tasks include but not limited to: requirements gathering, design, testing, training, documentation, deployment, coordination, etc.§Work with business users to provide improvements to standardise system processes, and to propose business solutions meeting business needs/requirements.This involves good collaborative effort with staff members from cross functional areas (e.g., sections, departments and entities from the Asia Pacific region)§Work independently with extended vendor teams to support regional business applicationsØCoordinate with vendor for issue resolutionØProvide clear work specifications to vendor for technical deliveryØReview vendor technical work deliverables in accordance to work specifications§Ensure full compliance to company policies, internal procedures and JSOX audit requirements for all work performed§Ensure full compliance to information security for all work performedØEnsure compliance with Company's Information Security Rule, Policies and Procedures at all timeØResponsible for maintaining security of all Company's information entrusted to and not limiting to proper classification & handling of Company's documents and recordsØComplete Information Security training and awareness program on regular basis and possess enough knowledge to adhere to Company's Information Security requirementsRequirementsMin Years of Experience§Degree in Computer Science / Engineering or IT related fields§5 years' work experience operating an IT shared service for regional MNC environment§5 years application development and full SDLC experience in Oracle tools§5 years implementation background in Oracle EBS (SCM) in lead & implementer roles (5 full cycle) or strong support background in the same contextCore/Functional Competencies§Interpersonal and communication skills§Good understanding of service level agreements§Conversant with Developer 2000, Oracle 10§Have a good working knowledge of SOA (Service Oriented Architecture)§Proficient in English, both verbal and writing & technical writing§Business perspective/sense and good analytical skills§Customer focus and good team player§Good business/industry process knowledge§Good understanding and respect of cultural & language differences
Skills Discover a world of opportunities. #HumanChemistry See what chemistry can do for your career: careers.evonik.comExploring opportunities. Growing together.VACANCY REFERENCE NUMBER 114148Technical Service Manager- Aqua Nutrition Location: Singapore : Singapore Function: Marketing & Sales Career Level: Experienced professionals (2-5 years) Legal Entity: Evonik (SEA) Pte. Ltd. Business Line: Animal NutritionWhat we offer You will work on exciting and challenging topics together with a team in an ultra-modern, innovative and Read more
creative environment. Intensive on-the-job training with expert colleagues guarantees you will quickly become familiar with your duties and perform them independently. Performance related pay and the opportunity for personal and professional development are of course part of the package. Since 2009 Evonik Industries AG has been certified as a family-friendly company by the German Hertie Foundation. Click here to learn more about Evonik from our employeesThe incumbent will provide technical expertise and advice to nutritionists, owners, vice-presidents, production managers, veterinarians and others within companies that may purchase Evonik products and benefit of value-added service. RESPONSIBILITIESBe the key technical contact for customers in the respective market and actively manage customer interface by developing and improving multi-level contacts Initiate and support national sales teams in technical service projects and marketing campaigns Coaching and training of local/national sales team in application of technical services and nutritional and technical trends in the industry to continuously improve the overall technical competency of Business Line Animal Nutrition in the market Validate commercial market size estimations and predictions from a technical point of view Continuously research customer needs in the field of technical services and product application and propose measures to improve customer satisfaction, process performance and profitabilityREQUIREMENTSDoctor of Philosophy (PhD) in Aqua Nutrition/Production/Health or equivalent 3-5 years of professional experience for relevant experience in similar industry Previous experience on technical support in amino acid nutrition, animal production, health or related industry is preferred Strong customer services skill, proactive and innovative Strong technical writing and presentation skill are required Ability to travel in Asia South region
Skills Req. ID: 132166As a Workforce Development Engineer in Manufacturing Central Team (MCT) at Micron Technology, Inc., you will provide support and solutions to MCT, worldwide Operations and the Micron global training and documentation network on strategy, programs, processes, systems, and tools. Direct responsibilities include but are not limited to support of the analysis, design, development, implementation, and evaluation of global documentation and training systems and programs. You may Read more
also facilitate department orientation, maintain training records, materials, and forms, maintain controlled procedures and documents, support training needs, and instruct classes and workshops as needed. You can expect to process documentation and training requests, conduct needs analyses, and determine alignment with the business needs of the organization. In this role, you will identify deliverables, establish timelines and the allocation of resources, and conduct evaluation measures to determine effectiveness. Training, coaching, and offering expertise to other team members is a requirement. A high degree of initiative and accountability is necessary to be successful in this challenging work environment.Responsibilities and Tasks TRAINING AND DOCUMENTATION SUPPORT FOR MANUFACTURING CENTRAL TEAMPartner to achieve organization workforce readiness Support Global documentation and training contents Collaborate to create and manage knowledge solutions Support and optimize programs, systems and processes Benchmark, share, and deploy best known methods Manage value add metrics and key performance indicators Provide instruction Conduct coaching ANALYZE TRAINING AND DOCUMENTATION NEEDS AND RECOMMEND APPROPRIATE INTERVENTIONPlanning a needs analysis using accepted department processes and procedures. Using approved business processes to conduct analysis (e.g. ADDIE FORM, Training and/or Doc Evaluator). Leveraging data and comparing findings to project acceptance criteria. Interpreting the results and recommending intervention(s) or refer customer to more appropriate service provider. DESIGN INTERVENTIONSResearching the topic, including internal and external sources, for content and delivery. Writing the goal and learning objectives to TRAIN standards. Planning sequential learning activities to accomplish each objective using the ADDIE FORM.DEVELOP INTERVENTIONSSelecting delivery options using approved business processes (e.g. Methods/Media Matrix). Verifying that training and documentation can be maintained using existing resources. Developing instructional materials by applying adult learning theories and principles, and technical writing standards. Creating performance support materials as needed (e.g. instructor guides, QRCs, job aids, handouts). Writing assessments that accurately verify completion of ALL objectives. Piloting the training intervention or documentation draft, collect feedback and making necessary adjustments.IMPLEMENT INTERVENTIONSCreating implementation package (training management plan, schedule, communication plan, etc.) Administering and maintain course learning events and assessments Administering and maintain courses, certifications, special learning events, profiles and assessments Administering implementation strategies for training programs and upcoming events Instructing or supporting learning event (e.g. instructor-led class, webcast, CBT, self-study document, etc.) Deploying global documents with associated workflows and global matrix rendering.EVALUATE INTERVENTIONSCreating a pilot test and an on-going evaluation process for the appropriate level of evaluation (e.g. reaction, learning, application, and impact). Creating a system for communicating results of evaluation and review and update of material/ delivery options. Coordinating the transition of a training and documentation intervention from pilot test evaluation to on-going evaluation.MANAGE PROJECTS AND PROGRAMSContributing to projects as a participant, leader and/or project manager. Using approved and required MCT project management and business process tools. Managing project and program documentation to MCT internal and global standards (e.g. ECN, PDR). Guiding MCT leaders through the process of establishing, monitoring, and updating Internal MCT Training Profiles.SERVE AS A LIAISON AND COACHPartnering with customers to provide performance consulting. Representing the interests of the customer to MCT Training, Documentation, and Organization Effectiveness. Coaching and/or mentoring others (e.g. career, development, and training interventions). Providing consulting and research in specific areas of expertise.Building and sustain training and documentation vendor relationships. Applying principles and techniques of effective cross-cultural communication.RequirementsBachelors Degree or equivalent experience in Adult Learning, Instructional Performance Technology, Education Leadership/Adult Learning, Engineering, Organizational Leadership/Design 3 years experience in any of the following:Training/Development/Education Documentation EngineeringQualificationsExperience in use of adult learning principles and instructional design methodologies Experience with documentation and learning management systems Experience managing projects, business processes, and metrics development Experiencing instructing courses of technical subject matter Excellent teamwork and team building abilities Proficient verbal and written communicate skills for different audience levels Strong organization and multi-tasking skills Strong analysis and problem solving abilities Possess intermediate to advanced skill with Outlook, Excel, and PowerPoint Must be able to flex work schedule based on business need of global meetings Travel required based on business need Experience and understanding of manufacturing and Engineering processes, systems, job skills and needs. Experience with manufacturing software systems preferred.Hiring Manager: Alfie Madriaga GJS: E2 to E4 Closing date: Until Filled Working Location: F10W We recruit, hire, train, promote, discipline and provide other conditions of employment without regard to a person's race, color, religion, sex, age, national origin, disability, sexual orientation, gender identity and expression, pregnancy, veteran's status, or other classifications protected under law.This includes providing reasonable accommodation for team members' disabilities or religious beliefs and practices. Each manager, supervisor and team member is responsible for carrying out this policy. The EEO Administrator in Human Resources is responsible for administration of this policy. The administrator will monitor compliance and is available to answer any questions on EEO matters. To request assistance with the application process, please contact Micron's Human Resources Department at 1-800-336-8918 (or 208-368-4748). Keywords:Singapore || North West (SG-03) || Singapore (SG) || Frontend Manufacturing || Experienced || Regular || Engineering || Not Applicable ||
Skills Roles & ResponsibilitiesWe are the only professional services organisation who has a separate business dedicated exclusively to the financial services marketplace. Join Financial Services (FSO) and you will work with multi-disciplinary teams from around the world to deliver a global perspective. Aligned to key industry groups including asset management, banking and capital markets, insurance and private equity, we provide integrated advisory, assurance, tax, and transaction services.EY Financial Services Read more
Organization (FSO) works with leading financial services clients globally. We are consistently growing our advisory practices, outpacing competition. We work as one borderless organization - 15,000 employees across 30 countries – building teams who have the skills and experience our clients need. For you, this means exciting opportunities to:Work with global financial services clients, locally and internationally, to come up with innovative solutions to complex problemsTeam up with the best people on diverse and challenging programsShare knowledge with people known for their world-class expertise and insightBe exposed to different business cultures and develop an international network of colleagues and clients that will last a lifetimeHelp shape the future of financial servicesThe opportunityThe EY Financial Services Risk Management team is continuing to grow and develop unique advisory propositions aligned to the market needs and demand. We are currently looking for exceptional consultants with strong experience in Financial Crime and Analytics to join the team and drive continued success on a global scale.The Financial Services Risk Management practice works collaboratively with our clients to enhance their ability to solve complex business problems by exploiting data. Our clients need the vision to articulate the big picture and the precision to see the smallest of details. Information and intelligence are the assets which enable this, and our FSRM practice provides innovative approaches to unlocking this information, solving many of our clients' biggest challenges.The Financial Services Risk Management practice provides expertise and delivery in three core areas of competency which all work closely together:Next generation data managementAdvanced Analytics, Robotics and Artificial IntelligenceFinance, Risk and ComplianceYour key responsibilitiesAs a member of the Financial Crime Specialist team within the Finance, Risk and Compliance domain you will be involved in the following projects:Financial Crime technology strategyFinancial Crime risk modelsAML transaction monitoring system optimizationAML investigations support solutionsSanctions customer screening/payment filtering optimization and solutionsKYC and customer on-boarding system improvementTrader surveillance solutions implementationFraud detection system implementationWe use a variety of technologies and analytics tools depending on the needs of our clients, including Machine Learning techniques, Robotic Process Automation, Social Network Analysis and data visualizationRequirementsSkills and attributes for successIn order to be successful, you will apply your knowledge and experience to support the delivery of key projects, build valuable relationships both within EY and with clients, and develop strong capabilities through both formal training and working with senior mentors and talented colleagues.We succeed when we combine high performing team members from a variety of backgrounds. We are therefore looking for individuals with industry, consulting, delivery or vendor backgrounds. We will provide the required support to transition into the team if this is your first step into consultancy.To qualify for the role you must haveThe right attitude and experience in Financial Crime AnalyticsA university degree with a minimum of a 2:1 (or equivalent)Experience in one of more of the following Financial Crime solution areas: AML Transaction Monitoring, KYC, Sanctions and PEP screening, Fraud, Risk Models and Model Validation, FIU and Investigation Support, Anti-Bribery and Corruption, Trader SurveillanceRelevant technical and delivery experience within, or working as a consultant/advisor to, a financial services organizationStrong communication, presentation and business and technical writing skillsThe ability to provide excellent client service and manage and build strong relationships both internally and externally, coupled with a strong interest in further developing and integrating operations with technology skillsExperience of one or more financial crime solution providers, for example: BAE Systems NetReveal (including Norkom), Dow Jones, FircoSoft, Fiserv, Mantas, NICE Actimize, Palantir, RDC, SAS, SWIFT, Thomson ReutersAwareness of emerging issues, including regulations, industry practices and new technologiesIdeally you would also haveExperience with data tools, for example: AbInitio, Cloudera, Hadoop (and other Big Data solutions), Informatica, MarkLogic, Qlikview, SAS, Spotfire, Tableau, TeradataExperience in data analysis and using data to solve complex business problemsExperience in several financial services sectors, for example Personal & Corporate Banking, Payments, Capital Markets, Insurance, Asset ManagementAn MSc in a technical subject or an MBA may be an advantageWhat we look forHighly motivated individuals with excellent problem-solving skills and the ability to prioritize shifting workloads in a rapidly changing industry. An effective communicator, you'll be a confident leader equipped with strong people management skills and a genuine passion to make things happen in a dynamic organization.What working at EY offersWe offer a competitive compensation package where you'll be rewarded based on your performance and recognized for the value you bring to our business. We also offer you:Support, coaching and feedback from some of the most engaging colleagues aroundOpportunities to develop new skills and progress your careerThe freedom and flexibility to handle your role in a way that's right for youAbout EYAs a global leader in assurance, tax, transaction and advisory services, we're using the finance products, expertise and systems we've developed to build a better working world. That starts with a culture that believes in giving you the training, opportunities and creative freedom to make things better. Whenever you join, however long you stay, the exceptional EY experience lasts a lifetime. And with a commitment to hiring and developing the most passionate people, we'll make our ambition to be the best employer by 2020 a reality.If you can confidently demonstrate that you meet the criteria above, please contact us as soon as possible.Join us in building a better working world. Apply now.
Skills