Sign in or register for a JobTech account.
Jobs that require

tender document preparation

skill
With the diverse range of work at LTA, there are always new contracts being sealed in order to keep Singapore's public transport system going and growing. LTA Safety & Contracts group plays a critical role in managing and resolving contractual issues for our various land transport projects.As a Deputy / Assistant Contracts Manager, you will be responsible for providing comprehensive contract administration services for a wide range of Read more
goods and/or services contracts called by LTA. You are required to work closely with the internal users in preparing cost estimates, bill of quantities, specifications and tender documents; advising on the use of appropriate forms of contract; administering the tender process and wrapping up pre-contract clarifications for the award of contracts. You will also be involved in the administration of such contracts up to the finalisation of the accounts for the contract. In addition, you will be involved in the review of various procurement and organizational initiatives.You should have:• Tertiary qualification preferably in Engineering, Quantity Surveying, Procurement or related discipline • At least 2 years of relevant working experience in handling tenders and/or contract administration• Good knowledge on various forms of Conditions of Contract used in Government Procurement• Proficiency in Microsoft Office applications, particularly Microsoft Excel and Word• Good team player with strong analytical, communication and written skills
Skills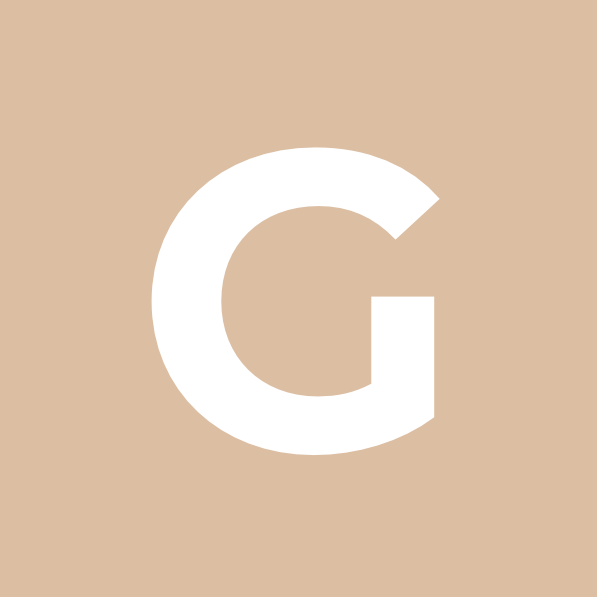 Singapore$2,300 - $3,300 a monthJob Posting for Quantity SurveyorResponsibilities : Accountable for reviewing tender documents and drawingsAccountable for quantity taking-offAccountable for preparing tender submissionsEnsures timely receipt of technical information relevant to tenderPrepares standard measurements/quantityPrepares the Bar Bending ScheduleSources for quotationsEvaluates, analyses and inputs pricings for tenderParticipates in post-tender clarificationsParticipates in a kick-off meeting with Consultants/ClientsParticipates in hand-over process to project team and project briefing to colleaguesParticipates in Project Read more
Review Meetings for evaluating project processPrepares quotations for various technical works, material, and manpower etc.Sub-contractors' bills checking and approvalHandles Variation Orders and Claims for certificationPerforms other duties as assignedRequirements: Bachelor Degree or Diploma in Civil Engineering/Quantity SurveyMin 3 years of relevant experience in the related functions preferably in the marine construction industryApplicants who are interested in this role are invited to apply with their comprehensive resume with full details and expected salary via "Apply Now" button.Please indicate the following information in your resume:Current & expected salaryReason(s) for LeavingAvailability to commence workWe regret that only shortlisted candidate will be notified. All applications will be treated with the strictest confidence.Job Type: Full-timeSalary: $2,300.00 to $3,300.00 /monthLocation:Singapore (Preferred)
Skills
Looking for applicants with preferably experience in writing tenders. Attractive Salary package with good career prospects Responsibilities:Assist in the preparation of papers to obtain approval and budget for ICT projects Assist in the procurement, tender documents preparation, tender calling, tender evaluation and tender award Assist in the co-ordination with third parties including contractors and other suppliers Maintain project documentation as required Assist in tracking of project timelines and Read more
deliverables Assist in the preparation of project communications materials Scheduling of project meetings Any other instructions from the manager with regard to the projectRequirements:Diploma/ Degree in any field Minimum 5years of relevant working experience in tender documents handling Good communication skills Able to meet deadlinesInterested applicants, please send your updated resume in MS WORD format to [Click Here to Email Your Resume] for immediate processing. Do include your availability, last drawn & expected salary. We regret that only shortlisted candidates will be notified. Thank you. Jia Ling l R1872250
Skills ResponsibilitiesResponsible for taking off measurement & monthly progress claim Familiar with evaluation of tender, preparation of tender & quotation Carry out Quantity take-off for tendering of projects Ability to source for supplies and sub-contractors for quotation for tendering Project administration and documentation include preparation of interim valuations, pricing and agreement of contract variations Carry out site measurement Evaluation and certificate of sub-contractors' progress payments Review and advise the Read more
Project Manager on the cost impact for variation of project specification. Carry out miscellaneous tasks required as part of ISO Quality Management System Other quantity surveyor duties as assignedRequirementsDegree or Diploma holder in Quantity Surveying, Building or Construction Engineering Min 6 year of working experience in Building projects and/or Civil Engineering works Independent, able to work under pressure and meet tight deadlines Good technical knowledge and well versed in interpretation of drawings.
Skills
Agency: Land Transport Authority Job no.: 3000782 Work type: Permanent/Contract Location: Singapore Categories: Engineering You will be part of a team in managing the Contractors to design, modify, supply, install, test and commission the signalling systems for the enhancement and renewal of Existing Lines. You will be involved in the preparation of tender specifications and review of contractors' submissions. You will assist in ensuring safe, reliable, cost effective, Read more
and quality signalling system, and managing of project risks and contract cashflows as well as issuance of instructions and assessment of variations/ back-charges/ payments/ claims. You will co-ordinate with various parties, such as project teams, contractors, designers, architects, stakeholders and appointed Railway Operators to ensure that the projects are well integrated and coordinated. You may be assigned to work in a team on signalling systems where you will have an opportunity to work on the state-of-the-art driverless automatic train control system, automatic train protection and computer-based interlocking systems, or various integrated supervisory and control systems (ISCS) technologies such as server hardware, workstations hardware, main control system software, database management, training and simulator software. You are also required to support other teams in executing their projects. Requirements:Tertiary qualification in Electrical and Electronics Engineering/ Computer Engineering At least 3 years of relevant experience in large-scale infrastructure projects with relevant experience in safety, quality, contract and programme managementStrong project management, decision making and leadership skills with proven track records Good communication and presentation skills Team player who is analytical, resourceful and result-oriented. Good appreciation of the constraints and interface requirements of civil, trackwork, electrical and mechanical works.Candidates with more years of relevant experience will be considered for senior positions
Skills Roles & ResponsibilitiesAbout Esri SingaporeEstablished in 1980, Esri Singapore is one of the most recognized contributors to the geospatial community. Our team of geospatial and industry professionals in Singapore serves a growing community of 700 organizations comprising of the country's government agencies and commercial enterprises.Throughout our growth, Esri Singapore has assembled an impressive track-record, successfully supporting major projects and organizations in national development, national security, infrastructure, smart nation Read more
and innovation initiatives.Beyond this, Esri Singapore also maintains strong ties with the local community, providing services to not-for-profit and educational institutions.The geospatial domain is set for tremendous growth and change in the years to come and a position in Esri Singapore is one of the best for leveraging on this trend.Core ValuesIntegrity|Professional Excellence|Resourcefulness|Empathy "Building a stronger future through geographic insight"Our team consists of trusted advisors, constantly helping our customers to adopt, extend and deepen the application of GIS in their areas of work as well as expanding their knowledge. Our solutions have been implemented across multiple business domains that spans from commercial businesses, to national agencies and public safety and Esri's ArcGIS platform has become an integral part of our customer's business.We are on the search for candidates who are motivated to contribute to the success of our customers by providing domain and technical expertise and designing innovative solutions and ideas that bridge the gap between spatial technology and real-world business challenges.If you are passionate to be part of a global community of technology professionals, who collectively believe geography provides the answers for a more resilient future and is committed to create responsible solutions to real-world problems – then we've got the career opportunities you've been looking for.Overall objectives of the role:Protect and grow existing clientsAccount plans are in place for Tier 1 accounts and other accounts as nominated by management to provide complete coverage of the opportunities and decision-makers.Cross-sell and upsell all products and support services where possible with accounts throughout each year.Actively manage the sales pipeline to have sufficient opportunities in all stages that will deliver over sales goal results.Consistently exceed sales goals and activity requirements as set by the Manager, Business Development.Source and secure new business clients through face to face appointments and phone calls with new business prospect and complete follow up action as required in a timely manner ensuring a high standard of client service is provided.Generate and ensure timely management of proposal/tender documents.Prepare and conduct professional presentations to prospective clients as required to secure sales.Understand and communicate client budgets and commercial drivers to ensure a competitive pricing structure can be developed.Prepare proposals and tender documents for clients that ensure their individual needs are identified/addressed.Convert company generated leads to paying client and manage all leads in accordance with company sales process in Salesforce and maximise the potential opportunity with each client.Comply with company sales operational requirements.RequirementsTrack record of consistently meeting and exceeding sales targets;3 to 5 years' experience in a similar role or relevant industry experience with formal qualifications appropriate to the roleAbility to generate new business outside of your network;Ability to deal with clients at all levels, and translate client needs into a complete solution;Ability to think creatively and innovatively;Ability to work autonomously and in a team;Experience working in a structured environment with detailed processes around sales planning and activity management;Experience in using salesforce.com CRM or similar;Excellent proposal writing and presentation skills;Positive attitude with excellent communication skills;Must be persuasive, engaging; able to develop and position a story;Understanding of spatial industry desirable, appetite to learn about it is essential; andPersonality/behaviour aligns with the company core values.
Skills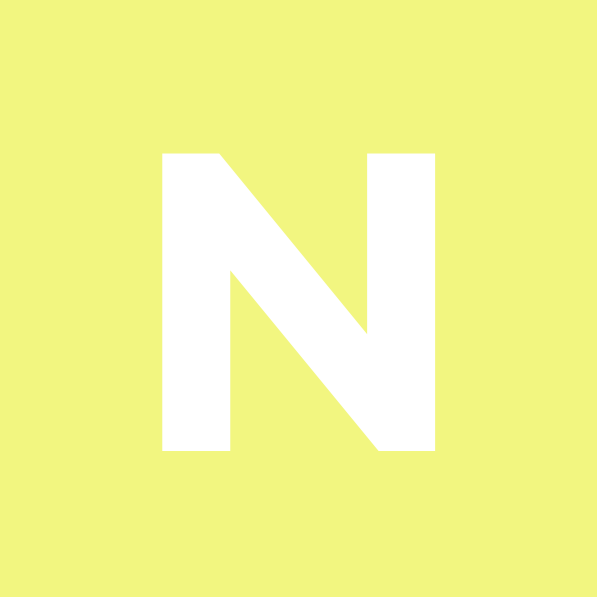 Roles & ResponsibilitiesKey RequirementsIncumbent should have direct selling exposure and experience in IT services of handling large key accounts in the banking/ financial services domain.Exposure to relevant Market/ GeographiesShould be willing to travel extensivelyExperience : 8 -10 yearsQualification: MBA from a premium global institute; Excellent academic credentialsCritical Success FactorsHard-core sale experience in IT Application and Infraservices.Knowledge of Banking Domain/ Financial ServicesAbility to handle large AccountsLocal Connects in the Read more
RegionJob ResponsibilitiesNew Business DevelopmentIdentifies trendsetter ideas by researching industry and related events, publications, and announcements.Locates or proposes potential business deals by contacting potential partners; discovering and exploring opportunities.Screens potential business deals by analyzing market strategies, deal requirements, potential, and financials; evaluating options; resolving internal priorities; recommending equity investments.Develops negotiating strategies and positions by studying integration of new venture with company strategies and operations; examining risks and potentials; estimating partners' needs and goals.Closes new business deals by coordinating requirements; developing and negotiating contracts; integrating contract requirements with business operationsManaging existing client relationships for improved existing business (ECEB) and opening doors for new business (ECNB)Ensure timely collection of payment as per agreed termsLiaison with the project team to maintain continuous knowledge of project status in order to identify potential issues and/or opportunities within or related to the projectEnsure that all processes and procedures are completed, quality standards are met, and that projects are profitable.Customer ManagementAssess, meet and exceed customer expectations.Regularly interact with customers and develop excellent & long-term relationships with them.Ensure regular, clear and two-way communication between the client and teamProvide team representation and set proper client expectations.Responsible for client communications, conflict resolution, and compliance on client deliverables and revenueRequirementsCompetenciesShould be sales professional with relevant experience especially in selling IT services (Application services, infra services, consulting services etc.)Proficient and demonstrable experience in prospecting, qualifying, creating value-based demonstrationsProven account management skillsShould have relevant experience in BFSI DomainShould have global market intelligence, knowledge of competitors' products and future business plans Strong verbal and written Communication skillsShould have proven ability in responding to tender documents (RFP), writing proposals, reports and supporting documents.Ability to develop effective sales plan using sales methodology.Demonstrated Leadership capabilitiesExcellent networking, interpersonal and negotiation skillsShould be highly motivated and target oriented
Skills

Job Brief Responsible to understand market trend in building industries, specify product to projects in local market, handle oversea sales with existing or new customers to achieve department sales objective, identify, anticipate and satisfy customers' needs through attending to their enquiries and providing technical information of products. Responsible to use various marketing efforts, tools to up keep company branding image, product marketing and launch of new product in various markets. Job Descriptions and Duties: Domestic and Read more
Overseas Business Development and Customer Services · Business and market development of domestic and/or overseas market · Visit and service existing architect/developer/façade consultant · Prospect and make cold calls to establish new customer relationships · Search for new and upcoming projects in local markets · Specified company products into tender document · Prepare and present quotations · Attend to walk in architect/developer/façade consultant · Attend to ad hoc enquiry through online or phone calls Marketing · Responsible to extend company brand awareness · Responsible for marketing and communication activities of the company · Conduct company and/or product presentation · Participate in technical exhibitions Sales and project management · Project management for new orders/enquiry · Inventory management/monitor for project · Promote slow moving stocks Company · Work with all department to achieve company directions and goals · Conduct internal training Department · Lead the entire business development team to achieve company directions and goals · Support sales team in achieve their sales target · Support research and development team with good market intelligence Reports · Monthly sales forecast/report · Half yearly KPI report Others · Assist in sourcing for new suppliers · Assist in ongoing review of suppliers · Assist finance department in collection of payments · Fulfill any other duties as and when assigned by the management Requirements: · Minimum Diploma in Business graduate with engineering working background or diploma in engineering or diploma in business and degree in other · 2 years related experience · Willing to work under fast paced and stressful environment · Ability to organize and prioritize work with international clients · Strong client service skills especially working with international clientsCandidate please forward your resume to linda@forteemp.com.sg or call +(65) 62477108 for further discussion. Please remember to input the following information in your resume:-1) Current salary2) Expected salary3) Reasons for leaving (Past and present employment)4) Notice period5) Position applied for in the emailDue to the high volume of applications, only successful shortlisted candidate will be notified.Linda Lau Ng EngR1111325Forte Employment Services Pte Ltd (10C3364)
Skills Roles & ResponsibilitiesAbout Reed Business InformationReed Business Information (RBI) provides information, analytics and data to business professionals worldwide. Our strong global products and services hold market-leading positions across a wide range of industry sectors including banking, petrochemicals and aviation where we help customers make key strategic decisions every day.RBI is part of RELX Group plc, a world-leading provider of information solutions for professional customers across industries.http://www.reedbusiness.comRBI is an Read more
equal opportunity employer and all qualified applicants will receive consideration for employment without regard to race, color, religion, sex, national origin, disability status, protected veteran status, or any other characteristic protected by law.RBI General Benefits Package:RBI pays competitive salaries and has a comprehensive set of benefits.At Cirium we are proud. Proud of our heritage, since 1909, and proud of the future business we are building together. Our people are at the centre of who we are. Whatever your background you are welcome. We are looking for talented and dynamic team players who focus on delivering successful outcomes.We are a business where three out of our seven leaders are women, over 20 languages are spoken, where some leaders have grey hair and some have purple. Where our sales teams take time out to support local schools and our product teams champion local women back into the workplace.Some things you might not know about Cirium:Cirium supplies data to market leading aviation and aerospace companies you use every day – our data powers the aviation industry and supports seamless travel for millions worldwideCirium has 10 offices worldwide and we celebrate our global diversity through events and networks throughout the yearA strategic partner of IATA, the association of world airlines, we have also been recognised as the Aircraft Appraiser of the Year, an Aviation 100 Award, five times in the last six yearsOne of our offices is on a runway and we have our own pub, The GooseCirium is part of RBI, which is part of RELX, a FTSE 100 traded company (which was just named by Forbes as one of the world's most innovative companies)Our benefits stand out (they even include two days a year for you to dedicate to the charitable activity of your choice)Cirium and RBI are founding members of the Tech Talent Charter, committed to increasing the ratio of women and under-represented groups working in technologyJob Purpose:We are seeking a Subject Matter Expert (SME) for a very successful business development team focused on serving airlines and those within their ecosystem (e.g. airports, online/corporate travel agencies).Your primary responsibilities will be to:a) Work closely with customers and targets to help them solve their problems via better use of Cirium products and services;b) Be a critical conduit between Cirium clients/targets and Cirium's Sales, Marketing and Product Development teams to help all parties better understand the commercial airline industry and the data, tools and methods to solve industry problems.Travel may be up to 30% of Cirium's time in order to provide in person support field sales initiatives regionally and on occasion, globally.The ideal candidate must be have strong interpersonal skills as well as be organized, meticulous, creative, and bring a desire to tackle challenges as an opportunity to develop new skills and contribute to company objectives and growth. This position is based in the Singapore and will report to the Director of Sales Engineering.Key Accountabilities/Responsibilities:Educate current and potential clients on the benefits of Cirium data and solutions as they relate to the commercial airline sector.Demonstrate how Cirium tools and data help solve users' Commercial Planning problems.Work closely and collaboratively with Product Managers to create and maintain sales collateral (e.g. presentations, proposals, sell sheets, email campaigns,trade show positioning, etc.).Assist sales calls remotely or in-person to help qualify opportunities and deliver product demonstrations and presentations.Summarise customer's technical perspective to assist Sales, Marketing and Tech better understand users' perspectives and what they hope to achieve.Help qualify and prioritize what customer problems Cirium can hope to solve from a technical point of view and the commercial opportunity in solving themUnderstand customer requirements and map them out against Cirium's technical capabilities.Assist in production of sales proposals, RFPs and tender documentsTrain the sales team ongoing in understanding Cirium's solutions and in delivering excellent product demonstrations.Work with Product Managers to create and maintain sales collateral: slide decks, proposals, PPTs, sell sheets, emails to customer, etc.RequirementsKey Skills Required:Material desire and ability to assist customers and targets in solving their problems through use of Cirium tools and data.True passion for the airline industry, and particularly its Commercial Planning sector.Deep domain knowledge of the airline Commercial Planning segment in roles such as Network Planner (airline), Revenue Management (airline), Air Service Development (airports) or Online Travel Agencies.Strong understanding of Commercial Planning datasets--schedules, capacity, fares/pricing, traffic volumes, fleet, ticket/booking data, QSI, etc.Knowledge of MIDT, DDS, Ascend, Innovata/OAG, FlightStats is strongly preferred.Excellent communication and presentation skills, especially in client-facing contexts—must be highly comfortable working with people across several organizations.Ability to convey complex Commercial Planning matters in simple business-friendly terms.Experience in pre-sales or sales role, working collaboratively with Sales Teams, understanding the full sales life cycle and processes is a plus.Must be a highly motivated self-starter, naturally pro-active with great sense of initiative.MS Office expertise, including strong PowerPoint skills are a must.Ability to travel globally, sometimes on relatively short notice.Experience of working with Diio Mi and other Cirium products is highly preferred.Ability to speak multiple languages is desirable.understanding of tech integration: "ability to understand API and system integration would be preferred"Experience Required:4-year degree preferredCompensation The Regional Sales Engineer will typically be compensated with a base salary plus an annual bonus tied to the amount of revenue generated by the Sales team.
Skills Roles & ResponsibilitiesKEY TASKS AND RESPONSIBILITIES:Complying with the company's Integrated Management System and the ISM codeMonitoring the vessels performance, shipboard maintenance and repair programmesEnsuring that statutory and classification requirements are followedMonitoring of the "Vessel Maintenance System"Supervise the shipboard working organization and especially the respect of company policy regarding overtimeMonitoring the respect of resting hours in accordance with international rules and regulationsMonitoring of spare parts & stores request from Read more
vesselsReporting to the Fleet management any current issues relating to Speed & Consumption, Operational Performance, Technical Matters, and Class & Flag State Surveys.Preparing Vessel's budgetApproving orders, invoices and payments up to limit of authorisation.Conduct regular vessels inspectionsInform the Deputy/Fleet Manager of non conformities issued, and deal with them.Planning in due time statutory and classification surveys to maintain the validity of statutory and classification certificates.Notifying classification societies and the Flag Administration, in case of deficiencies arising on the vessel(s) if the case may beMonitoring the lube oils and fuel oils quality and consumptions, in relation with vessel safe operation and performance.Preparing and organizing the maintenance and repairs during ship's trade, without interfering with vessel commercial availability.Following up guarantee claims for new built vesselsBuilding up and filing the damages cases in relation with Legal Dept.Appraising Senior OfficersPrepare dry-docking specifications, evaluating tender documents and manage the vessel dry-dock. He is accountable for the dry dock works and costs performance.RequirementsSKILLS AND QUALIFICATIONS:Technically competent with various software programs, such as Word, Excel, PowerPoint etc…Technical environment knowledgeAnalysis and synthesis skillsRigor and methodEffective communication skills including verbal, written and presentation skillsAbility to work effectively both independently and in a team based environmentDemonstrated willingness to be flexible and adaptable to changing prioritiesStrong multi-tasking and organizational skillsPerfect knowledge of the vessels and vessels systemsAdept at conducting research into project-related issuesManagement skillsExperience as deep sea CE with slow speed propulsion preferred**Salary package (local) & job title shall commensurate with experience.**Please send a copy of your resume to [Click Here to Email Your Resume] & [Click Here to Email Your Resume] (in word format) together with a para (or pointers) why you are suitable for the role, with the reason/s for you to consider a move from your current/latest organisation, your current/latest salary details (i.e. monthly base salary, any AWS, variable bonus and/or other fixed cash allowances), expected salary & your notice period/earliest joining date.**Kindly note that only short-listed applicants will be contacted.NOTICE TO THIRD PARTY AGENCIES:Please note that CMA CGM Group & APL/ NOL does not accept unsolicited resumes from recruiters or employment agencies. In the absence of a signed Recruitment Fee Agreement, CMA CGM Group & APL / NOL will not consider or agree to payment of any referral compensation or recruiter fee. In the event a recruiter or agency submits a resume or candidate without a previously signed agreement, CMA CGM Group & APL / NOL explicitly reserves the right to pursue and hire those candidate(s) without any financial obligation to the recruiter or agency. Any unsolicited resumes, including those submitted to hiring managers, are deemed to be the property of CMA CGM Group & APL / NOL.
Skills