Sign in or register for a JobTech account.
Jobs that require

test automation

skill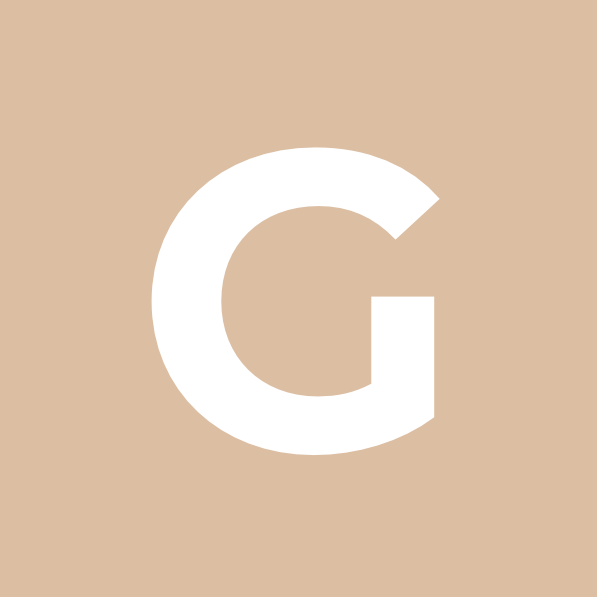 What You WillDo ·  Design and drive implementation of end to end test automation frameworks needed to test all the dimensions of products including functional correctness, performance, scale and security ·  Perform manual testing and create automation of Acceptance, Unit, Functional, Regression, Performance and Security testing by collaborating with subject-matter experts to optimize test coverage and trace to business requirements ·  Work with developers to understand new features, troubleshoot major product Read more
issues, determine root causes, and identify solutions ·  Analyze defect patterns across entire product and drive test initiatives to resolve or prevent them in the future ·  Explore new areas and technology to improve automation and QA efficiency ·  Be part of every whole product lifecycle. Dream, Build, Run and Iterate ·  Work with the Design team to ensure the perfect~ UI and UX  ·  Carry out code reviews to guarantee code quality ·  Lead and coach a team What We Are Looking For ·  4+ years of experience in automation and QA (Automation experience is a must) ·  BS/BA degree in a technical field, such as computer science (or equivalent years of relevant experience) ·  Strong CS fundamentals and problem-solving skills ·  Solid understanding of black box and white box testing, performance testing, test automation, requirements traceability and general QA process reporting ·  Comfortable learning new technologies quickly ·  Love in clean, fast, testable and scalable code ·  Appreciation of UX, automation, fast executing and well-craftedcode ·  Familiar with Agile Methodology ·  Must be able to communicate in basic Mandarin due to close collaboration with Mandarin speaking counterpart in Taiwan What We Offer ·  Competitive compensation tied to contribution, not experience or career path ·  Grow with us as management or technology contributor ·  Coaching our junior and peers is part of our DNA ·  13 Month Salary ·  Up to 6 months performance bonus ·  Flexi-Benefits ·  No dress code ·  Flexible working hour ·  Top of the line Laptop (Windows/Mac) with dual monitor ·  Weekly team lunch ·  Monthly off-site team activities  
Skills Roles & ResponsibilitiesAbout Bank of America Merrill Lynch:Our purpose as a firm is to make financial lives better, through the power of every connection. Across the world, we partner with leading corporate and institutional investors through our offices in more than 40 countries. In the U.S alone, we serve almost all Fortune 500 companies and approximately 59 million consumers and small-business customers. We provide a full suite of Read more
financial products and services, from banking and investments to asset and risk management. We cover a broad range of asset classes, making us a global leader in corporate and investment banking, sales and trading.Connecting Asia Pacific to the WorldOur Asia Pacific team is spread across 23 offices in 12 markets. We are focused on connecting Asia to the world and the world to Asia, using our global expertise to ensure success is shared between us, our clients and our communities. Our regional footprint covers 12 currencies, more than a dozen languages and five time zones, placing us firmly among the region's leading financial services companies.Bank of America Merrill Lynch is committed to attracting, recruiting and retaining top diverse talent from across the globe. Our diversity and inclusion mission is to actively promote an inclusive work environment where all employees have the opportunity to achieve personal success and contribute to the growth of our business. Each of our global Employee Networks bring together employees, create dialogue and awareness in support of our Diversity and Inclusion mission.Bank of America Merrill Lynch is an equal opportunities employer.Background: Global Markets Operations Technology – Control and Middle Office Technology (CMOT) team provides solutions for control, reconciliation and cross product middle office solutions within Global Markets domain. We are looking for strong developers who would like to pursue a career in technical track within Investment Banking.Responsibilities:Spend more than 80% of time in programmingContribute to the build out of control and reconciliation modules for the Transaction and Regulatory Reporting for APAC regionDevelop robust and scalable technology solutions to business problems using modern software development best practicesCollaborate with global teams to design and build new functionalities on Quartz and other shared platformsIndependently face off users and stakeholders to capture requirements without going through business analysts or project managersMake judgments and triage on feature requests, and able to push back when a feature creates no value for anyone RequirementsRequirements:Hands-on experience in Python, Java, C# or .NET with good understanding of the language features is a mustGood understanding of common algorithms and data structuresStrong problem-solving and analytics skillsGood understanding of SDLC and application of Agile Methodologies including but not limited to automated testing (such as Test-Driven Development), Code Review, Continuous Integration and Version Control SystemsGood experience in data mining, statistics, andmachine learningDesirable Skills:Functional programmingExperience with Dodd Frank/Volcker, MiDFID II or Regulatory ReportingExperience with web technology frameworks like AngularJS or ReactJSGood communication and presentation skillsProduct knowledge of Equities, Fixed Income Currencies and Commodities, and / or Listed and OTC DerivativesUnderstanding of post-trade Lifecycle – from trade capture to transaction management and trades processing (confirmations, settlements and clearing etc.), as well as P&L accounting
Skills
Roles & ResponsibilitiesBuild applications with modern cloud-native architecture design.Build web-based Java/AWS applications that processes huge data volumes and real-time streaming.Perform deployments and configuring engines for best performance (Should have exposure to performance testing and fine-tuning applications)Translating customer requirements and formulating detailed specifications from which programs are written.Work with Development lead to move complex requirement into development pipeline.Applies TDD/BDD concepts in developments to achieve test automation.Actively contribute in all Read more
phases of the SDLC to ensure that architecture is implemented in accordance to the approved design, framework and technology stack.Involve in sprint planning and performs code reviews as required.Collaborate with other team members and stakeholders.RequirementsExperience with Agile methodology and design principles.The ability to work with loosely defined requirements and exercise your analytical skills to clarify questions, share your approach and build/test elegant solutions in weekly sprint/release cycles.Development experience in Java/Scala and takes pride in producing clean, maintainable code.Show passion in designing, and developing a distributed application, good exposure in Microservices.At least 4 to 6 years of experience in one or more areas of big data and machine learning preferred.Development experience Apache Spark, Apache Hadoop, Apache Airflow will be an advantage.Minimum 3 years of working experience in Solaris/Linux.Experience in UI Development using AngularJS4, ReactJS, ReactNative.In-depth knowledge in Spring Boot, Spring, Hibernate framework.Working experience on any messaging systems like Active MQ, Websphere MQ and Kafka.Experience with containerization and cloud platforms (OpenShift, Kubernetes, Docker).Proficient in tools such as Git, Bitbucket, Jenkins, Artifactory, Nexus.Establish Continuous integration and Code Deployment, able to write Cloud Deployment Scripts.Experience with wide variety of databases like SQL [MariaDB], NoSQL[MongoDB], Oracle, MS-SQL.Strong understanding of Distributed systems.Knowledge on API Management and API Gateway concepts.Ability to work in a fast-paced environment both as an individual and team contributor.
Skills Roles & ResponsibilitiesResponsibilitiesDevelop front-end SPA using Angular v4+ tech-stack.Develop financial application/tools to help investors build, customise and analyse their investment assets.Develop admin panel for managing system data.Develop mobile native app or PWA.Obsess to write clean, optimized, and reusable code, take the code quality seriously.Develop the application with a product development mindset. Decide suitable UI/UX for the application.Working well with the team under Agile process. RequirementsRequirements & QualificationsDegree in Read more
computer science or a related field, 5+ years of software development experience.At least 1 year of experience with Angular 2+ tech-stack. Some keywords you should be familiar with: TypeScript/Ecmascript 6, Reactive Programming (RxJS), NgRx/Store, Functional Programming, Angular Reactive Form, Angular Routing, Lazy Loading.Strong programming skills and base knowledge: OOP, SOLID, Data Structure and Algorithm, software development design patterns.Excellent English communications and interaction skills.Knowledge of Continuous Integration and Automated Testing is a plus: Webpack, Docker, Karma, Protractor, Browser Stack.Mobile app development experience is a bonus (NativeScript, Ionic, PWA).Experience with a front-end chart library (Highchart) is a plus.Have been working in finance service related companies or a fintech startup is a plus.
Skills Roles & ResponsibilitiesAbout MuleSoft, a Salesforce companyOur mission is to help organizations change and innovate faster by making it easy to connect the world's applications, data, and devices. Companies like Spotify, McDonald's, and Unilever rely on MuleSoft to stay agile, deliver faster, and make the most of their IT investment with API-led connectivity. Hiring exceptional people who want to build a great company together is our number one Read more
priority, and we're committed to providing an equal opportunity workplace where everyone is supported and inspired to do their best work. We work tirelessly to build this culture, and we're proud to have been named the #1 Top Workplace in the Bay Area and a best place to work 4 years in a row for Singapore.MuleSoft's Professional Services team works across every technology and system to deliver solutions to customers in every industry. As a Senior Consultant on our Services team, you will work hands on with our customers and partners to solve mission-critical business challenges using MuleSoft's Anypoint Platform.You will provide onsite technical guidance on MuleSoft implementation projects, evaluate the customer's technical and functional requirements, and develop cost-effective solutions to provide customers with demonstrable returns.As a subject-matter expert in the field, you will develop solutions to help customers realize their business goals and advise them on best practices for on-premise, cloud, and hybrid integration, and API management.What you'll achieve:3 months:Participate in MuleSoft Technical Product and Consulting Services training, methodology, and enablementBegin participation in field activities with clients by shadowing seasoned architects/senior consultants and practicing enablement gained from trainingBegin to execute Mulesoft implementations for customers and start on your journey to internalize business outcomes and business context relevance to MuleSoft implementation methodologies and approachesComplete MuleSoft technical certifications and fully ramp on technology and implementation methodologies; start to develop and contribute subject-matter expertise and project deliverables to architects to review for incorporation into internal knowledge exchangesBegin mentorship and guidance of junior services team members in our services organization12 months:Continue to provide delivery of projects and provide hands-on delivery guidance to influence standards for development, governance, and operational lifecycleInternalize frameworks, project deliverables, best practices/policies and implementations and vet with Senior Architects to contribute to internal collaboration networks and IP sharingIdentify ongoing risks and pain points throughout project experiences in the field and contribute to developing and implementing internal mitigation measures to meet customer needsContribute to technical brown bag sessions and publish reusable content to the fieldDeliver compelling presentations, architectural blueprint documents, and requirements-gathering workshops to influence the strategic direction of our projects and lead customers through solution design RequirementsWhat you'll need to be successful:Three to six years minimum hands-on development experience implementing integration solutionsHands-on integration development experience with at least one of the following:MuleSoft or other solutions (e.g., IBM, BEA, Oracle Fusion, TIBCO, Dell Boomi, Progress Sonic, Apigee)API Management solutions (Apigee, Mashery, etc)one or more on-premise/SaaS packaged COTS (Commercial Off-the-Shelf) solutions for ERP, CRM, e-Commerce, or mobile (e.g. Salesforce.com, NetSuite, Oracle, Siebel, SAP, WorkDay, etc.)Experience designing public and private enterprise secure services using RAML and/or REST based APIsKnowledge of Open Source architectures and/or past contributions to open source projectsKnowledge of Enterprise Architecture frameworks such as TOGAFDemonstrated experience implementing multiple technical integration project SDLCs (Software Development Life Cycle) end-to-endDemonstrated ability to effectively implement solutions within a diverse technical team of client, SIs, contractors, and internal teamsContribute integration artifacts to internal initiatives to enrich services organization practicesWorking knowledge of on-premise infrastructure and cloud-based deployments and configurations along with monitoring and managementExperience developing, profiling, and troubleshooting Java application code and automated testing toolsExperience in completing technical design documentation and technical reference materials for client/internal consumptionAbility to travel up to 75% of the time (varies depending on customer needs, focused within Region)
Skills Roles & ResponsibilitiesAn excellent opportunity to join a leading media organisation as Test Manager to define test strategy and to support the Project Manager / Application Manager in delivering SIT/UAT, applying test automation where possible.RequirementsMandatory Skill-setDegree in Computer Science, Computer Engineering or Information Systems;At least 10 years of experience in Software Testing, preferable with 6 years of experience in managing a team of test analysts / end users Read more
for SIT / UAT;Expertise in testing processes, guidelines, frameworks;Expertise in test design (translating requirements to test scenarios and ensuring good test coverage)Hands-on experience in Test Management i.e. test estimation, planning, scheduling, execution and tracking;Good knowledge of automation tools (e.g. UFT, Selenium, TOSCA);Familiar with Agile Software Development Life Cycle and Methodologies;Creative and proactive thinker capable of using latest technologies to provide extensible automation infrastructures;Problem solver capable of thinking out of the box and constantly challenging the norms to find better solutions;Strong presenter with excellent interpersonal and communication skills to influence and articulate differentiated values to a wide range of audiences.Desired Skill-setISTQB certified.ResponsibilitiesAct as SME for Test Management and Test Automation;Be the single point of contact between users and project team;Understanding testing objectives and integration requirements;Active involvement in requirements gathering and defects management with users and communicates requirements or priority action items to test team;Write efficient and effective test cases based on business requirements;Develop the test management plan and ensure timely resolution of issues;Develop automated test strategies, frameworks and best practices for re-usability, agility, ease of maintenance and cross-platform test coverage;Define testing metrics and ensure overall quality of deliverables and test sign off;Define and implement testing metrics and measure improvements of testing progress, quality and health through data;Prepare progress and performance reports to management;Continuously learn and explore new technologies and methods and be part of an ongoing effort to bring new testing knowledge and tools to the team.Should you be interested in this exciting opportunity, please send your updated resume to [Click Here to Email Your Resume] at the earliest. Confidentiality is assured, and only shortlisted candidates shall be notified. EA License: 07C5639
Skills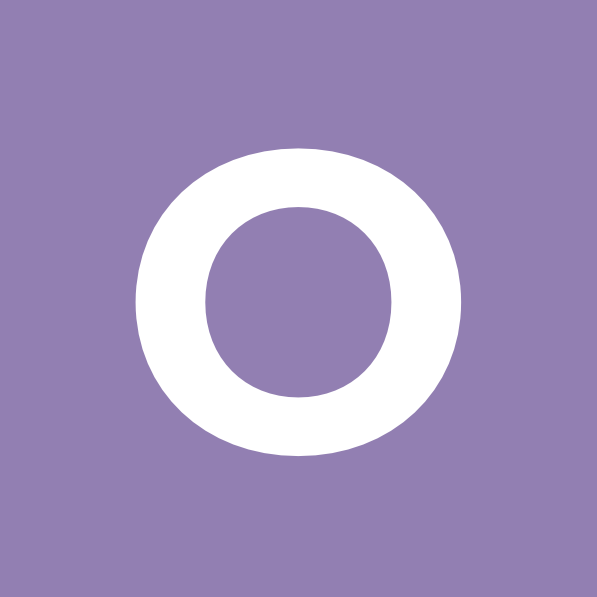 Roles & ResponsibilitiesAbout the roleThis is a 6 months rolling contractThe incumbent will be deputed to work at a banking institutionJob Summary:The Test Manager is responsible for managing the day-to-day activities of a software test team comprised of test analysts. The person is will be responsible for the Test Case Design, Coordination, Preparation and Execution. He/she is expected to deliver high-quality test results in a timely manner by Read more
creating and implementing testing strategy, producing test plans, assisting with test case design and development as needed, driving execution of manual and automated testing, monitoring test status, and providing mentorship to team members.The role exercises independent judgment to clarify tasks, set clear project milestones, deliverables, and provides leadership to the team. This role will work directly with Development, Product Analysts, Vendor teams, Application Support, and will interact directly with end users during UAT phase.Primary role:Test Manager for Defect Management and Run Book ManagementOther responsibilities:Contribute to the planning and implementation of a quality assurance framework for the software testing lifecycle of the bankParticipate in the requirement analysis and identify gaps in requirement by assessing the product functionality, usability and fitness for purposeWork with project managers, development and engineering teams to ensure efficiency of system integration test cycles and propose improvements required if defects are found. This includes the technical support of all testing cycles (System Integration Testing, User Acceptance Testing) for both Technology Change the Bank and Run the Bank projects, ensuring all deliverables are aligned with technology development governance, championing and utilising Quality Assurance proceduresCreating, maintaining, and executing test plans and test scenarios/cases against software platforms.Design automated test frameworks with Test Data identification to build automated regression and load tests.Promote the knowledge of manual / automation testing and defect tracking tools to help in proper tool selection and set-up.Resolve testing problems by modifying testing methods during tests, conferring with management to revise test objectives and standards.Maintain testing database by developing defect tracking and regression testing information requirements, designing information system to capture test outcomes.Report test outcomes by collecting, analyzing, interpreting, summarizing, and displaying data; recommend software changes when required.Ensure that all support and testing documentation meet or exceed agreed quality ITIL and other standards as required. RequirementsDegree in an IT related disciplineAt least 10-12 years of information technology experience including at least 8 years of experience in Quality Assurance and Testing for Technology ApplicationsExposure of Core Banking applications (such as Temenos T24/AAA+/Avaloq) is mandatoryStrong experience on working on Wealth Management channels with expert level knowledge on Asset Classes like Equities, Derivatives, FX and Fixed IncomeFinancial technology background experience (Private Banking domain knowledge preferred) with experience in the Business analysis, Derivatives and Security Products, deployment and integration of vendor solutionsHands-on experience on Trading life cycle and Order Management SystemsVisible leadership skills and comfortable leading cross-functional teams. Excellent organizational skillsWell-acquainted with testing/certification processes, reporting templates, process and testing tools and methodologiesStrong Experience on HP QC, QTP or relevant tools, prior experience in setting up Test Automation / Performance TestingExperience with waterfall / agile software development methodologies. Experience with CMMi and ISO standard proceduresDemonstrated ability to lead complex testing projects and work cross-functionallyExperience performing risk analysis as well as creating requirements traceability matrices, have an eye for quality and detailDemonstrated initiative and commitment to ongoing process improvementExcellent verbal and written communication skills. Strong trouble-shooting and problem-solving skills and ability to adapt to changing prioritiesInterested candidates can email their resumes to Dipal on [Click Here to Email Your Resume]Optimum Solutions company registration: 199700895N
Skills Roles & ResponsibilitiesPosition SummaryYou are our ideal candidate if you want to work on challenging problems with smart people. You have a keen attention to detail and are exceptionally good at identifying inconsistencies and flaws. You can juggle several balls and not lose track of the little things. You're looking for a role with substantial opportunities to learn, grow, and take on more.Job DutiesWork closely with designers and Read more
developers to understand new features and get them tested quicklyPerform all types of testing across multiple projects including API, UI automation, UAT and non-functional security and performance testing and monitoringProduce testing results reports and provide constant visibility into the status of applicationsBased on testing result report, work with QA test lead and Developers to ensure all functionalities have been tested, defects have been identified and documented, impacts have been assessed, and resolutions providedInvestigate and recommend innovative automated test approaches and processes for existing and coming new enterprise software and hardware products in QA's testing scopeParticipate in designing and developing testing automation framework/tools that can support component-level testing automation for new functionalities, and a full-blown regression testing suite for system-level end to end services and Web UI.Continuously improve automated testing methodologies enable testers to maximize test coverage of the full depth of enterprise products Requirements3 or More Years Of Experience In The Following Areas / Skills RequiredTesting on agile projectsTesting web and mobile appsTest case generation, execution and reporting defects1 or More Years Of Experience In The Following Areas / Skills RequiredUI Automation, particularly Selenium WebDriverTestNG or JunitPostman, Jmeter, Rest Assured or other API testing toolsGitSQLCoding and scripting skills in any languageSoft SkillsAbility to work under pressure and tight deadlineExcellent personal organisation and the ability to prioritise and carry out multiple tasksAbility to solve problems and adapt quickly to new amendmentsComfortable working without routine supervisionExcellent interpersonal skills and ability to communicate with all level of people
Skills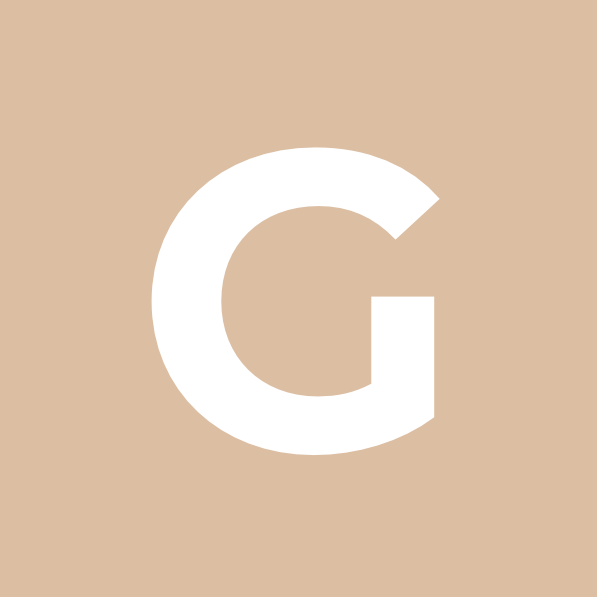 What You Will Do ·Design and drive implementation of end to end test automation frameworks needed to test all the dimensions of products including functional correctness, performance, scale and security ·Perform manual testing and create automation of Acceptance, Unit, Functional, Regression, Performance and Security testing by collaborating with subject-matter experts to optimize test coverage and trace to business requirements ·Work with developers to understand new features, troubleshoot major Read more
product issues, determine root causes, and identify solutions ·Analyze defect patterns across entire product and drive test initiatives to resolve or prevent them in the future ·Explore new areas and technology to improve automation and QA efficiency ·Be part of every whole product lifecycle. Dream, Build, Run and Iterate ·Work with the Design team to ensure the perfect~ UI and UX·Carry out code reviews to guarantee code quality ·Lead and coach a team What We Are Looking For ·4+ years of experience in automation and QA (Automation experience is a must) ·BS/BA degree in a technical field, such as computer science (or equivalent years of relevant experience) ·Strong CS fundamentals and problem-solving skills ·Solid understanding of black box and white box testing, performance testing, test automation, requirements traceability and general QA process reporting ·Comfortable learning new technologies quickly ·Love in clean, fast, testable and scalable code ·Appreciation of UX, automation, fast executing and well-craftedcode ·Familiar with Agile Methodology ·Must be able to communicate in basic Mandarin due to close collaboration with Mandarin speaking counterpart in Taiwan What We Offer ·Competitive compensation tied to contribution, not experience or career path ·Grow with us as management or technology contributor ·Coaching our junior and peers is part of our DNA ·13 Month Salary ·Up to 6 months performance bonus ·Flexi-Benefits ·No dress code ·Flexible working hour ·Top of the line Laptop (Windows/Mac) with dual monitor ·Weekly team lunch ·Monthly off-site team activities
Skills

Roles & ResponsibilitiesThe Lead RPA Developer will be responsible for all aspects of developing business processes using Blue Prism v5.032 and v6.2. Each project will include the following activities:Work with IT BSAs to understand the business problem being solved, the proposed solution, and translate that to a technical solution for the bot.Design technical solution in a scalable fashion to ensure that applicable reuse of objects and functionality is Read more
possible for future projects.Development of the Blue Prism objects using front end web spying techniques on various applications and web controls, as well as API, DB Connections, and other back end connections to applications via out-of-the-box BluePrism functionality.Full exception handling for business and system exceptions, and appropriate updating of those exceptions in work queues and reports.Unit testing of all functionality to ensure accuracy and exception handling.Build scheduling or appropriate triggering mechanism to start the process based on the business requirements.UAT and production support. RequirementsExcellent communication skills, with the ability to effectively communicate risks, challenges, and statuses.Ability to explore multiple design options with the team, challenge ideas, and come to a solution.Problem solver – does not give up at the first sign of trouble in development and tries relentlessly to solution a challenge before escalation.Understanding of SDLC including Waterfall and Agile methodologies.Bachelor's degree in computer science or Related field.Must be proficient working with applications containing popup windows, dropdown listMust be proficient designing process using work queue, capturing item status and work queue reportingMust have atleast 7 years experience in various Test automation with experience (2-3 years) using RPA technology, BluePrism is mandatory.Experience with C#, VBA, Blue Prism, VB, .NetWork using Oracle DB, Share point, REST API, SQLPrevious experience interacting with ERP, CRM and BI systems
Skills