Sign in or register for a JobTech account.
Jobs that require

test engineering

skill
Roles & ResponsibilitiesCollect test data, analize data establish facts and draw valid conclusion.Support fab in resolving excursion, production abnormal handling.Report valid and accurate test result to internal and/or customers.Judge to release tester to production mode based on correlation results.Support fab in resolving excursion, production abnormal handling.Generate test report for internal and customers based on test result. RequirementsCandidate must possess at least Bachelor's Degree/Post Graduate Diploma/Professional Degree in Engineering Read more
(Electrical/Electronic) or equivalent.At least 3 Year(s) of working experience in the related field is required for this position.Diploma holders with 5 years or more experience may be considered.Experience of Data Analysis tool such as excel and JMP is preferred.Excellent communication and effective interpersonal skills.Able to work 12-hour shift (day/night) in cleanroom environment.
Skills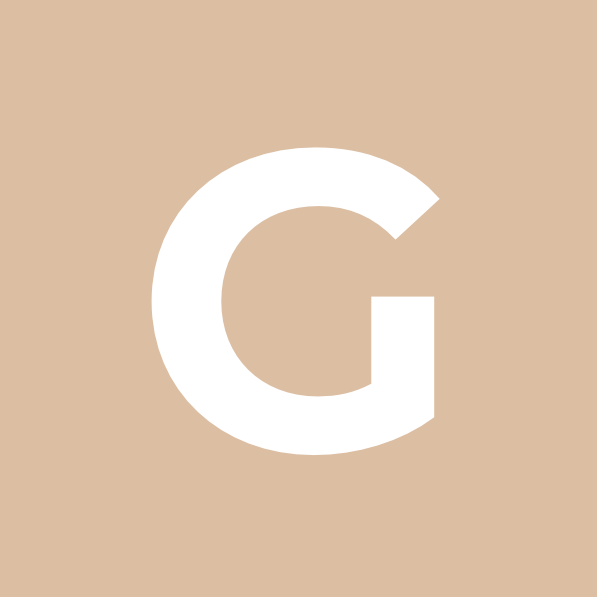 Roles & ResponsibilitiesDo you love writing elegant, bulletproof code that solves problems for millions of people everyday? Do you enjoy working with talented and passionate individuals that aren't afraid to challenge and be challenged in order to produce the best outcomes for their users?As a product engineer within one of our product engineering teams you, working with your team and product owner, will be responsible for imagining, building, Read more
deploying and running one or more of these products. You will own the future of this product, ensure its quality, and get to see the results of your efforts in people's everyday lives.We are looking for passionate individuals that want to make a difference in the world, have a curiosity of constant learning and development, are open and collaborative and never stop striving to improve and develop both themselves and the products they are responsible for. Here at Go-Jek we are passionate about building the best products using amazing technology and having great fun while doing it.Some of your responsibilities include:Working with your team and product owner to refine and develop the product direction and implementation.Writing great quality, scalable, maintainable code.Ensuring all code is thoroughly covered by automated tests and that all features meet quality checks before deployment.Deploying, monitoring, maintaining and fixing products in production.Contributing to the constant improvement of practices and processes in the team.What you will do:Design and develop highly scalable, reliable and fault tolerant systems for one of the world's fastest growing unicorns.Translate business requirements into scalable and extensible design.Pair with team members on functional and nonfunctional requirements and spread design philosophy and goals across the team.Partner with the product management team to define and execute the feature roadmap.Coordinate with cross functional teams (Mobile, DevOps, Data, UX, QA etc.) on planning and execution.Continuously improve code quality, product execution and customer delight.Proactively manage stakeholder communication related to deliverables, risks, changes and dependencies.Communicate, collaborate and work effectively across distributed teams in a global environment.Building and managing fully automated build/test/deployment environments.An innate desire to deliver and a strong sense of accountability for your work.Willingness to learn new languages and methodologies. RequirementsWe are looking for a passionate developer with a strong sense of ownership, passionate and writes code, as you love to. Your hunger to create delightful customer experiences and the desire to be a part of a team that delivers impactful results every day. We are looking for experienced engineers in software development or a serious open source track record with some specifics:A commitment to writing understandable, maintainable, and reusable software.Experience in software development or a serious open source track record.Hands-on experience in designing, developing, testing and deploying applications, large scale applications, in any language or stack.Hands-on experience working on one or more front-end technologies - Web, Android or iOS - and understand their nuances.Deep knowledge of Linux as a production environment.Proficiency in OOP, including design patterns. Experience with functional programming is a plus.Data modelling experience in both Relational and NoSQL databases.Ability to understand and implement Continuous Integration and Continuous Delivery.Well-versed with Lean methodologies, TDD and Test Engineering and Automation.Ability to design and implement low latency RESTful services.Experience troubleshooting server performance ­memory issues, GC tuning, resource leaks etc.Excellent understanding of interactive application development paradigm, memory management, performance/resource optimisations, database interactions, network programming, concurrency and multithreading, fault tolerance, monitoring, security and operability of systems.Continuously refactor applications and architectures to maintain high quality levels.Ability to plan, prioritise, estimate and execute releases with a high degree of consistency.Ability to scope, review and refine user stories for technical completeness and to alleviate dependency risks.Passion for learning new things, solving challenging problems.We primarily use Clojure, Golang, gRPC, Ruby, Kotlin, Swift and Java. Familiarity with two or more is a plus.Prior experience being a founder is a huge plus.
Skills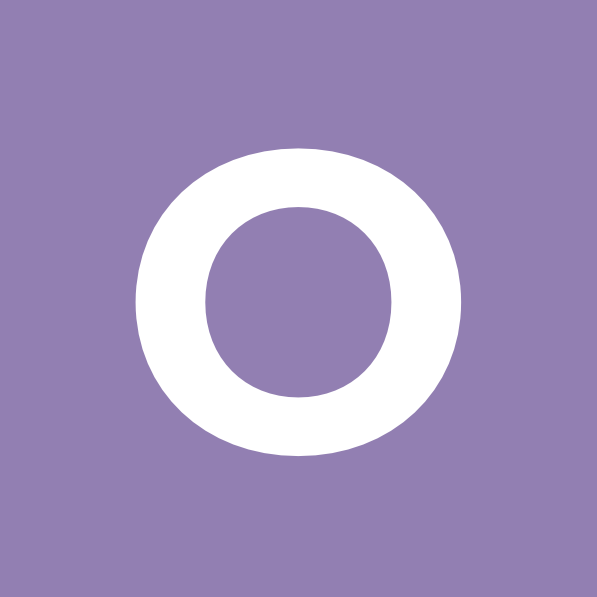 Product Engineer (Yearly Contract) Location: AlexandraJob Description:Partners with R&D and New Product Introduction (NPI) Supply Chain groups to successfully introduce new products into world-wide production Product Engineers interface with R&D, factory process engineering, Test Engineering and reliability engineering to solve product quality or yield problems Responsible to sustain products through cost reductions seeking yield improvements Analyzes samples of defective units/sub-assemblies - reports the results to the appropriate design Read more
engineering, manufacturing engineering, test engineering and quality engineering team(s) - as well as to the manufacturing group or area and/or vendor where the issue occurred - recommends or implements changes to the product or process as applicableQualificationsDegree in Electrical/Electronics/Computer Engineering Project management and total quality management experience Candidates must have excellent organizational skills, good oral and written communications skills, and a high level of interpersonal skills. Must be a self-motivated team player with the ability to work in a customer oriented, very fast-paced, and demanding environment with minimal supervision. Leadership qualities: Integrity, attention to detail, timeline sensitive, goal oriented, motivator Ability to interface with all levels in customer organization Good teamwork skills, ability to work cross functionally. Strong analytical problem solving skills. Ability to work remotely. Ability to work independently
Skills Design Engineer (Test Development – Firmware)RESPONSIBILITIES: Responsible for the analysis of requirements, architecture definition, design, development and debug of embedded firmware for microcontroller-based test solution used in manufacturing test system. Drive development projects in all phases from design specification to release. Developing high quality source code targeting the embedded system. Interface with low level microcontroller components (I2C, SPI, USB, UART, CANBUS). Debug and fix hardware/software issues in embedded Read more
system. Performing effective analysis of functional issues or performance profiling with the firmware and hardware in test environments or target host systems. Support project initiatives collaborating with the rest of the design team ensuring that development milestones and deadlines are met. Define and implement high performance software by leveraging a strong understanding of embedded hardware design. Analyzing and enhancing efficiency, stability and scalability of system resources. Actively participate on, and at times leads, cross-functional teams to develop new hardware modules as well as address design issues or maintenance of existing hardware modules. Works on complex issues where analysis of situations or data requires an in-depth analysis of variable factors. Exercises judgment in selecting methods, techniques and evaluation criteria for obtaining results. Evaluate, test and review designs to determine if program will perform according to requirements and specifications. Interacting with teams : Able to provide feedback on peer designs in an open and collaborative design review forum. Be a contributor in developing an environment of continuous improvement across all hardware modules and development groups. Coordinate with project team to create and release hardware requirements, design specification and design descriptions for assigned designs applicable standards and procedures. Responsible for recording and sharing technical knowledge gained with colleagues. Review hardware documentation for accuracy including documentation intended for customer use. Able to work effectively within different cross-functional teams within the company. Able to communicate and co-work with customers on test specification and test system design. Attend weekly project conference call with customer and cross-functional team from the organization. Traveling and on-site support : Able to do frequent business travel within Asia during project pilot build. REQUIREMENTS: Bachelor Degree/Msc in Electronics Engineering or other relevant discipline or equivalent combination of education and experience. 3-5 years of working experience on test engineering, test development, or equivalent working experience in a manufacturingenvironment. Prior design engineering experience with analog and digital hardware. Programming experience in C (C++ is a plus) for embedded systems, including development of algorithms, manipulation of data structures, and implementing highly optimized code. Experience with embedded resource-constrained environments. Experience writing software tools for hardware validation. Experience architecting firmware, hardware and software interfaces (Arm Cortex or equivalent embedded microcontroller). Strong understanding of the communication transport protocol like I2C, SPI, UART and USB. Good technical and analytical skill with ability to perform electronic system debug effectively. Experience driving technology integration and adoption. Additional experience that will constitute a plus: Experience working with real-time operating systems Familiarity with DSP architecture and programming Knowledge of Forth, Lua, python programming Knowledge of Software version control (GIT) Software Image processing Linux programming environment Understanding Bluetooth Protocol stack Knowledge Android, iOS programming Ability to work both individually and as part of a team. Effective communication skills with ability to communicate clearly to cross-functional team within company or external customer/vendors.
Skills Roles & ResponsibilitiesVisa Resolve Online (VROL) is a web-based application that enforces the rules and workflow of disputes for Visa Clients. VROL is a mandated service that is crucial to the Visa brand promise of providing secure and reliable payment services. The system ensures that cardholders, merchants, and financial institutions have a clear dispute process, and makes resolution of disputed transactions fast and easy. As the manager of Read more
the Network Processing VROL Support Team in Singapore you will:Lead and develop a team responsible for third and fourth level support for incident management activities for the Visa Resolve Online program in both production and client certification environmentsCollaborate closely and foster partnerships with Production Support, Architecture, Development, and Test Engineering teams to build and manage procedures that allow fast track issue resolutions, and ensure efficient use of resourcesDrive continuous improvement around processes and technical capabilitiesYour team will:Analyze production and certification system incidents, leveraging expertise in the payment processing and dispute resolution domains to identify, design, develop, and test fixes and workarounds for urgent production issuesParticipate in production implementations, providing all necessary support to ensure successful resolution of issuesDetermine root cause for issues, and propose changes to prevent similar issues in the futureUse various tools to collect statistics from production to help refine the technical roadmap, and propose process improvementsDevelop and maintain tools and utilities for automation and enhanced monitoringLeverage production statistics to refine technical roadmap and process improvements for VROL program, working with Architecture and SME groupsRequirementsBachelor's Degree in computer science or a related field5+ years' (or a combination totaling 5+ years) of software engineering, support, or leadership experience with a high-volume, mission critical applicationAbility to provide technical leadership and direction to a teammates at both senior and junior experience levelsAbility to deliver results on multiple priorities in a complex and fast-moving environmentStrong written and verbal communication, problem solving, client service, and soft skillsAbility to identify and deliver creative and innovative solutions for challenges and constraintsDeep technical understanding of web servicesFamiliarity with tools like Splunk or OpNetHighly Desirable:5+ years' experience working with VROLProven track record of success engaging and motivating resources in a high-pressure environment, preferably supporting production systems and services
Skills Req. ID: 126015Recruiter: HIMANSHU NANDAJob DescriptionAs MSB Test Equipment Engineering Senior Manager, you will be responsible for leading and managing the operation of Equipment Engineering sections comprising of a team of managers, engineers and technicians, working together with other functional groups locally and/or globally to accomplish organizational and business objectives by ensuring the process is in control and quality/reliability of product meets expectation; reducing cost through continuous cost Read more
reduction effort; ensuring effective and efficient risk management strategy; defining, developing and establishing process capabilities, strategy and roadmap; developing new capabilities ahead of needs, sustaining and executing to the relevant Business Processes that support the overall Equipment capabilities that achieves department objectives.Responsibilities and TasksIn the role of a Department Manager:Communicate department goals and provide periodic department updates to review current status and future goals.Identify, manage and monitor key performance indicators (KPIs) for the department.Drive for efficiency in all work processes, removing redundant work.Drive for continuous improvement in department key objectives. Eg. Cost, Quality, Cycle Time, productivity.Articulate compelling and inspiring visions and strategies.Foster an environment where innovative thinking and intelligent risk taking is promoted.Manage and monitor costs/headcount within your department according to business plans.Drive innovative, strategic solutions for cost reduction.Recruit effectively both internally and externally.Ensure the equipment is in control and quality/reliability of product meets expectationLead and manage effectiveness and efficiency of all Test equipment.Provide necessary production supportSupport Customer/ISO/TS/IATF audit activities.Implement inline process controls and improve process capability through SPC (Statistical Process Control).Ensure equipment performs to expectation on equipment metrics. E.g. availability, rate efficiency, optimal disabled socket, mean-time-before-failure, parts-per-jam.Ensure effective and efficient risk management strategyCollaborate with global counterparts and TPCE/KEG (Key Equipment Group) to evaluate Tool-Of-Record equipment, fan-in/fan-out best known methods.Collaborate with Planning on equipment capacity modeling, procure sufficient tooling to support short term and long term business plan.Collaborate with Facilities team to ensure equipment is able to operate in a safe and cost effective manner.Engage suppliers/vendors to drive improvements on delivery, spares management, cost and equipment performance.Define, develop and establish process capabilities, strategy and roadmapManage execution of engineering and/or cross-functional projects to ensure operational objectives are met.Develop short and long term plans to effectively to meet departmental goals.Maintain a matrix on process capabilities and constraints.Manage new product startup.Develop a strategy to develop new capabilities or to overcome the identified process constraints.Work with Central Team / equipment suppliers to develop new capabilities.Manage PerformanceCreate an environment of motivation to foster team member engagement to the fullest of their potential.Foster an environment where "winning as a team" is a way of life.Foster People DevelopmentEnsure that department learning and development opportunities are identified and fulfilled.Develop and promote technical expertise in the group by ensuring relevant technical training, and supporting attendance to technical conferences.Develop a succession management strategy and periodically conduct talent reviews within department.Support Environmental, Health, Safety and Security (EHSS) activitiesExercise due diligence to prevent and detect safety and environmental hazards and violations.Support for EHSS programs to reinforce a positive culture for EHSS activities.Demonstrate support for the execution of the EHS management systems throughout the organization.Provide team members the resources necessary to fulfill their EHS responsibilities.Clearly communicate expectations and enforce safety and environmental policies.EducationRequiredBachelors Degree or equivalent experienceEngineering - ElectricalEngineering - ElectronicsEngineering - MechanicalExperienceRequired5 years experience in any of the following:Test EngineeringSemiconductor BusinessSemiconductor ManufacturingQualificationsM1 level Leader and aboveWorkplaceTravel Required? YesTravel DetailsTravel Frequency Not SpecifiedTravel Duration Not SpecifiedTravel Type InternationalEnvironment OfficeShift 8+ hour shift, 5 days a week,Job Hazards Not SpecifiedPersonal Protective Equipment As ApplicableEquipment Use As ApplicablePhysical Requirements Not SpecifiedWe recruit, hire, train, promote, discipline and provide other conditions of employment without regard to a person's race, color, religion, sex, age, national origin, disability, sexual orientation, gender identity and expression, pregnancy, veteran's status, or other classifications protected under law.This includes providing reasonable accommodation for team members' disabilities or religious beliefs and practices. Each manager, supervisor and team member is responsible for carrying out this policy. The EEO Administrator in Human Resources is responsible for administration of this policy. The administrator will monitor compliance and is available to answer any questions on EEO matters. To request assistance with the application process, please contact Micron's Human Resources Department at 1-800-336-8918 (or 208-368-4748). Keywords:Singapore || South East (SG-04) || Singapore (SG) || Backend Manufacturing || Experienced || Regular || Engineering || #LI-MH2 || Tier 5 ||
Skills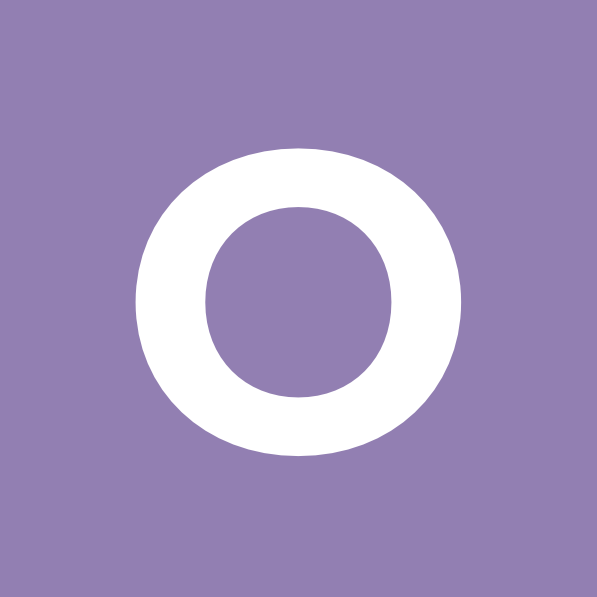 Roles & ResponsibilitiesOptimum Solutions is looking to hire a Test analyst for a banking projectAbout ths role:This role is for a local banking project. The incumbent will be deployed to work at a local bankThis is a 1 year extendable contract (performance based)Responsibilities:Prepares test plans, test cases and test scripts. to test each software component and demonstrate the business condition under test and the expected resultsExecute regression tests, Read more
functional tests and data testsTest environment setup, defects tracking and coordinating with PO, users and tech team to resolve the issues and determine defect priorityEstimates work requirement for contribution to the project sprint plan, report and track UAT progress.Stays abreast of QA & Testing best practice and latest available tools ( HP Quality Centre and ALM) , frameworks and standardsEnsures high quality and accuracy is maintained through to software release. Requirements1 year of Software Testing experience is requiredAbility to write and execute test casesKnowledge of defect logging toolsKnowledge of HP Quality Center, Automation testing will be an added advantageStrong on Microsoft ExcelWork Location: Changi Business ParkOptimum Solutions Company Reg #199700895N
Skills Roles & ResponsibilitiesVisa Resolve Online (VROL) is a web-based application that enforces the rules and workflow of disputes for Visa Clients. VROL is a mandated service that is crucial to the Visa brand promise of providing secure and reliable payment services. The system ensures that cardholders, merchants, and financial institutions have a clear dispute process, and makes resolution of disputed transactions fast and easy. As a member of Read more
the Network Processing VROL Support Team you will:Be responsible for third and fourth level support for incident management activities for the Visa Resolve Online program in both production and client certification environmentsCollaborate closely and foster partnerships with Production Support, Development, and Test Engineering teams to fast track issue resolutions, and ensure efficient use of resourcesAnalyze production and certification system incidents, leveraging expertise in the payment processing and dispute resolution domains to identify, design, develop, and test fixes and workarounds for urgent production issuesParticipate in production implementations, providing all necessary support to ensure successful resolution of issuesDetermine root cause for issues, and propose changes to prevent similar issues in the futureUse various tools to collect statistics from production to help refine the technical roadmap, and propose process improvementsDevelop and maintain tools and utilities for automation and enhanced monitoringLeverage production statistics to refine technical roadmap and process improvements for VROL program, working with Architecture and SME groupsHelp drive continuous improvement around processes and technical capabilitiesRequirementsBachelor's Degree in computer science or a related field3+ years' software engineering or support experience with a high-volume, mission critical applicationStrong written and verbal communication, problem solving, client service, and soft skillsAbility to identify and deliver creative and innovative solutions for challenges and constraintsStrong programming skills, including experience with JavaStrong knowledge of database query tools like DB2 or MySQL, and ability to write and run complex queries for data validationTechnical understanding of web servicesHands-on experience with Linux scriptingFamiliarity with tools like Splunk or OpNetAbility to deliver results on multiple priorities in a complex and fast-moving environmentAbility to work independently and manage time effectively and efficientlyDesirable:3+ years' experience working with VROLExpertise on Spring framework and JavaScript librariesExperience in JBoss Drools, Jasper Reports, IBM MQBroker, Cloudera Spark or Apache KafkaAbility to understand CloverETL Graphs and make modificationsKnowledge of continuous Integration using Jenkins and Gradle scripts
Skills Snr/Lead Optics Test Development EngineerTechnical competency: Well versed in optics product (Camera, Laser scanner) manufacturing test specification and test coverage design. Able to understand customer optics product and propose test specification, test coverage, test process and manufacturing test system design, for use in manufacturing test measurement to ensure that customers optics product are of consistent high quality during manufacturing. Expertise with experience in optics measurement and instrumentation, able Read more
to identify and recommend suitable test measurement equipment and optical testing methods for use in optics product manufacturing to meet the customers manufacturing testing and product specification. Expertise with experience in computerized image analysis of captured images from optics chart, and under different lighting conditions, to detect the quality of image sensor and optical consistency/alignment of assembled optics product/modules. Expertise with experience in measuring laser scanner parameter to determine the quality of the laser scanner product. Knowledgeable in test hardware design, test interface switch/relay design and signal conditioning for repeatable measurement in mass manufacturing environment. Able to analyze product design through circuit diagram and identify appropriate signal and recommend test point provision for signal measurement. Good system integrator. Conducts system integration and debug within given timeframe. Conduct system repeatability study for system release for pilot/manufacturing. Software expert with competency in implementation of image analysis algorithm and image computation methods to measure optical image quality of assembled product. Familiar with software tools like Matlab and other computation tools for image analysis. Interface with fixture vendor to source and fabricate test fixture to support pilot and manufacturing test build. Support all pilot build, identify test issue in each build and track issues to closure.Personality: Good understanding of optics product manufacturing process, work closely with customer to gather product test requirement, define manufacturing test processes and test coverage with the customer. Good listener, understand customer's needs, translated it into next level of details for implementation. Possessed strong analytical skills, summarize complex test issues, brainstorm to provide ideas/suggestions, systematically identify root-cause and provide rectification. Good awareness of the business needs and work independently across different functional teams to implement and execute customer requirement within the given timeline. Self-motivated, drives continuous improvement on test failures, conduct statistical analysis and metrics management of test system performance. Works independently and effectively with little assistance/guidance, lead optics test implementation by working across different cross-functional teams in different geographical sites within company. Keen to assist factory (when required) in identifying and rectifying optics test system related issues. Maintain discretion and high level of confidentiality in all areas pertaining to data and proprietary information, whether internal to company or customer specific.Requirements: Bachelor Degree/Msc in Optics, Electronics Engineering or equivalent. 3-8 years of working experience on optics related product test engineering/test development, or equivalent. Possess software coding experience. Matlab, Labview, C#, C++, and Linux scripting languages. Experience in consumer product and optical modules testing will be an advantage. Ability to communicate clearly with cross-functional team within company or external customer/vendors. Response professionally/Technically to common inquiries from customers. Effectively present information to internal teams and management and is a good team player. Need to travel 30-40%
Skills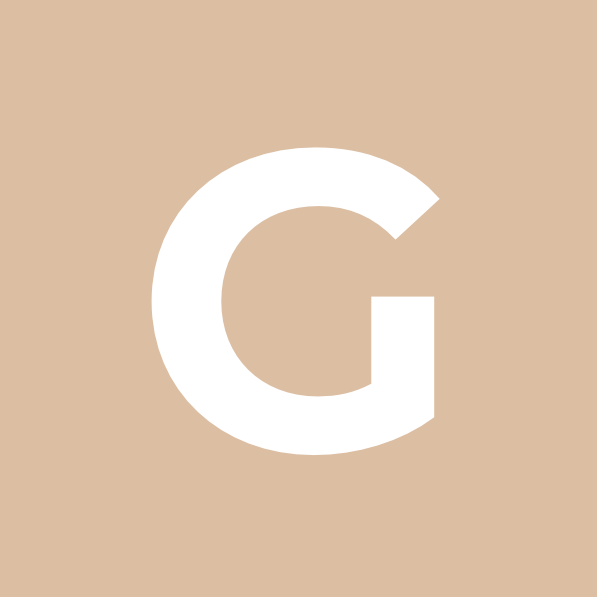 Roles & ResponsibilitiesJob Summary: Role: CRM Test Engineer in Singapore Start: ASAP Duration: 6 Months Location: SingaporeRequirementsOne of our clients is looking for a CRM Test Engineer, who is/are able to fulfill the following requirements:Requirements: - 3-7 Years of Experience - With atleast 3+ years of MS CRM Testing experience - Tertiary Qualification in IT / Computer Science / related discipline. - Experienced in atleast 2 MS CRM Read more
versions e.g Dynamics 365 Online/On-Premise, 2016, 2015, 2013 - Scrum experience - Atleast 1 testing tool experienceRoles and Responsibilities: - Client engagement - Prepare test strategy, test plan, test reports - System Testing, Integration Testing - Design activitiesPlease send your application to [Click Here to Email Your Resume] with (JOB_000546) in Subject line and highlighting:- Your relevant experience - Current/expected salary - Availability information - A latest MS-WORD Resume**We regret that only short-listed applicants will be contacted.**GECO Asia values the data privacy rights of our customers, associates, partners and prospective applicants. We have a privacy policy that governs our collection and use of personal data in place. In conjunction with the new PDPA act in Singapore, we have updated our Privacy Policy and Terms of Use to better clarify our collection and use of your personal information. The same can be found here (https://www.geco.asia/about/privacy-policy)Note: GECO Asia is a German IT Services company and provides specialist IT resources on project and permanent basis. We operate under a Comprehensive Licence offered by MOM Singapore. [GECO Asia Pte Ltd, Licence No. 07C4453] [2 Venture Drive, #10-18, Vision Exchange, Singapore 608526]
Skills