Sign in or register for a JobTech account.
Jobs that require

tfs

skill

Roles & ResponsibilitiesAs an analyst, you will:Develop, maintain and enhance new and existing web applications.Explore and promote the use of emerging technologies to the management.Provide technical advice to sales and pre-sales team if needed;An advocate for quality assurance and source code management;Collaborate with other software developers, business analysts and software architects to plan, design, develop, test, and maintain windows- and web-based business applications built on Microsoft and Delphi Read more
technologies.Perform system study and program analysis for current and new projectsDesign, and develop unit test applications in accordance with established standardsParticipate in peer-reviews of solution designs and related code.Requirements0 to 2' experience in developing in in VB, ASP/ASP.NET, JavaScript, HTML, CSS, JSON, MVC frameworks, T-SQL as well as MS SQL.Strong experience in OOP and N-Tier system design and developmentA thorough understanding of the Software Development Life Cycle (SDLC)Good knowledge of RDBMS database, preferably Advantage SQL or MS SQLBachelor's Degree in Information Technology/Computer Science or related degree.Experience in development of HRIS is an added advantage.Able to adapt to new technological trends and development tools with ease.Experience with source code management tools such as TFS, SVN, &etc.Must have strong analytical and interpersonal skills as well as outstanding written and verbal communication skills.Willing to work under pressure and long hours to meet project schedule.Experience with Angular2, Bootstrap or other server side environments.
Skills Roles & ResponsibilitiesLiaises with Project Managers / Business Analysts / Architecture team members to collect the requirements and deliver the solutions.• Under general direction, designs, constructs, tests, implements the change requests / enhancements of our products.• Participates in standard solution implementations, upgrades, enhancements and conversions.• Collects detailed user and technical requirements.Works with others to analyze collected requirements, translates into programming solutions, and ensures that identified solutions meet customer Read more
needs and expectations.• Delivers fully tested source code complying with quality indicators and development standards.• Investigates and resolves problems on selected modules and standard implementations.Learning to apply appropriate tools to analyze, identify, and resolve technical problems.• Maintains security, integrity, and business continuity controls and documents.• Builds knowledge on emerging tools, techniques and technologies.RequirementsDegree in Information Technology / Computer Science or Equivalent.6 to 8 years of software design and development experience, with a minimum of 5 years' experience in .Net based web applications development with MVC.Possess strong MS platform knowledge and skills (MVC3, Entity Framework 4.x ,ASP .Net, C#, SQL 2005/2008, SQL Reporting Services, TFS and IIS)• Solid, hands-on experience on MS .Net Web services, XML, CSS, AJAX and JavaScript.• Relational database design and optimization.• OOAD, design patterns, component-based development, test-driven development.
Skills Responsibilities : Define system-level application architecture that includes high-level design, architectural policies and principles, design and programming guidelines, implementation risks and mitigation measures, software development and integration strategies, software configuration controls, etc Maintain control over the architect throughout the entire software development lifecycle by continuously making critical adjustments to the architecture to ensure desired results are achieved Involve in requirement analysis phase to ensure the implementation feasibility of Read more
functional specifications. Highlight requirement gaps, disproportional construction efforts, technical challenges and any other issues to business analyst teams Provide technical leadership in the development through established design and development methodologies, to ensure system meets functional and system requirements Engage customers to explain the rationale of architecture's selection, or other technical issues Ensure best practices, frameworks and re-useable components are employed in the development project Trouble-shoot technical problems faced by the project team. Contribution to organizational development thru sharing best practices. Developing and conducting technical courses. Coach, train and mentor junior architects Be involved in pre-sale activities as solution architect RequirementsDegree in Computer Science and Engineering At least 10 years' experience with substantial project work in software design & development Experience in designing solutions using appropriate platforms and system technologies such as enterprise database design, web and application server and network technologies Technically strong in Asp.net, C#, Sql Server, WebServices, WCF, WPF, Hibernate, Silver light, TFS& design tool, SOA implementations Experience in designing solutions using appropriate platforms and system technologies such as enterprise database design, web and application server and network technologies Certified in appropriate technologies is an advantage Self-motivated with a positive "can-do" attitude, creative with excellent presentation, communication, negotiation and interpersonal skills including strong persuasive techniques. Ability to lead, develop and maintain respectful and trusting relationship; Able to travel as required EAP No. R1766065EA Licence No. 95C5411
Skills

Roles & ResponsibilitiesAs a web developer/ designer, you will:Develop, maintain and enhance new and existing web applications.Explore and promote the use of emerging technologies to the management.Provide technical advice to sales and pre-sales team if needed;An advocate for quality assurance and source code management;Collaborate with other software developers, business analysts and software architects to plan, design, develop, test, and maintain windows- and web-based business applications built on Microsoft Read more
and Delphi technologies.Perform system study and program analysis for current and new projectsDesign, and develop unit test applications in accordance with established standardsParticipate in peer-reviews of solution designs and related code.Requirements1 to 5 years' experience in developing in in VB, ASP/ASP.NET, JavaScript, HTML, CSS, JSON, MVC frameworks, T-SQL as well as MS SQL.Strong experience in OOP and N-Tier system design and developmentA thorough understanding of the Software Development Life Cycle (SDLC)Good knowledge of RDBMS database, preferably Advantage SQL or MS SQLBachelor's Degree in Information Technology/Computer Science or related degree.Experience in development of HRIS is an added advantage.Able to adapt to new technological trends and development tools with ease.Experience with source code management tools such as TFS, SVN, &etc.Must have strong analytical and interpersonal skills as well as outstanding written and verbal communication skills.Willing to work under pressure and long hours to meet project schedule.Experience with Angular2, Bootstrap or other server side environments.
Skills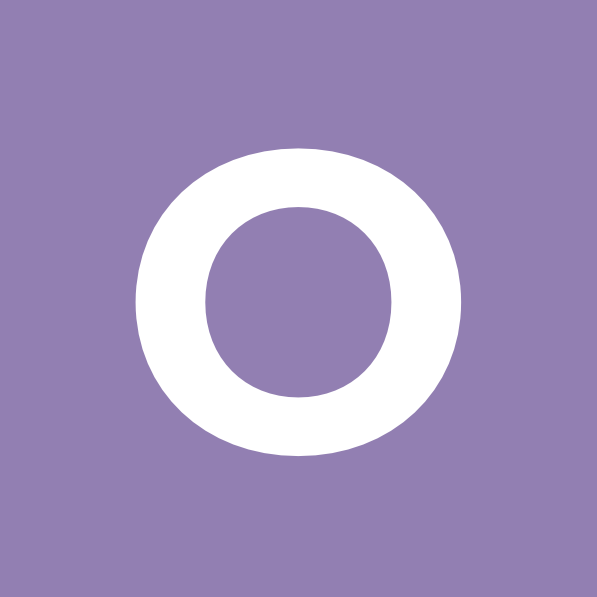 Roles & ResponsibilitiesDesign and build function-centric solutions in the context of transition from traditional, legacy platforms to microservices architecturesDefine and refactor multi-channel client architecture offering and providing differentiated end-user experiences by leveraging containerization and cloud technologyOutline the governance and microservices development guiding principles as well as ensuring the best practices are followed by the development teamWork collaboratively with an agile, scrum-based team to understand the business domain and Read more
client requirements that drive analysis, architecture/design and development of quality technical solutions and deliverables. These solutions cross a broad spectrum of technologies and must align with business and IT strategies and to comply with the organization's architectural and security standards.Participate in coordinated planning sessions and provide effort estimates for business initiatives of IT solutionsMaintain cutting edge knowledge of current and emerging technologies, industry trends and standards RequirementsBachelor's degree and 8+ years of hands–on experience developing applications using Java/J2EE, with Spring boot framework knowledge and experienceAdvanced skills implementing SOA, API and microservices architecture using any of the market leading solutionsExperience in implementing business critical, high volume, and highly available services is a must.A strong hands-on development track records building integration and application utilizing a variety of technologies, development tools and database systems.Experience with containerization and cloud technologies (eg. OpenShift, Kubernetes, Dockers, Mesos, AWS) as well as DevOps and testing tools (Git, SVN, TFS, Jira, Confluence, Jenkins, Nexus, Selenium, SonarQube)Experience with cloud-based, CD/CI or DevOps development environmentGood communication skills both in writing and verbally with ability to present the complex ideas or technical solution to business and/or management teamDomain knowledge in Financial Services industry is desirable
Skills Roles & ResponsibilitiesResponsibilitiesResponsible for the design, build and test of infrastructure components within data centers across different platforms (Windows/Linux) and technologies.In addition, he/she provides ongoing technical support and maintenance of production and development systems and software products (both remote and onsite) and for configured services running on various platforms.Provides hardware/software support and implement technology at the operating system-level across all server and network areas, and for particular software Read more
solutions/vendors/brands.RequirementsRequirements• 3-5 years of experience architecting applications and supporting systems in a large enterprise environment • Good knowledge of System Integration and Enterprise Application Integration techniques• Strong knowledge of Microsoft Operating Systems and products that include Microsoft Windows Servers (2008, 2012, 2016), SharePoint 2013, Microsoft IIS• Experience with Software Lifecycle management tools like Microsoft Team Foundation Server (TFS)/Visual Studio Team Services, Source Control and Build templates.• Linux-based server/infrastructure design, deployment, and administration (RHEL, SLES)• Command line administration (BASH, PowerShell, SSH)• Scripting and automation (Shell, Python, Perl, VBScript)• Logging & analytics (Splunk, Elastic Stack)• Knowledge in one or more of Network and System monitoring & alerting system (Nagios, MRTG, What's Up, SolarWinds)Interested applicants may send their updated resume in MS Word format to [Click Here to Email Your Resume]*Only shortlisted candidates will be called.Consultant: Gian VirtucioRegistration No.: R1437176EA License: 95C5630For more available positions, you may visit www.eps.com.sg
Skills

Are you the right person we are looking for as our team player to support our business growth? As part of our Next-Generation ICT Engagement and Consultancy (Thatz 2.0) growth roadmap, we are seeking keen candidates to join us on our journey as we scale towards greater heights. Founded since 1998, Thatz International has now evolved into the Next-Generation ICT Engagement and Consultancy establishment. Thatz 2.0 offers leading Read more
edge ICT & Digital Solutions, as well as, world class Services to organizations, companies or institutions seeking to further their operations or businesses excellence. A BizSafe3 and TAFEP pledge company, Thatz International has been recognized through various achievements such as Singapore SME1000 since Year 2013 and Total Defense Award since Year 2012. The Founder has also been recognized with the inaugural Teochew Entrepreneur Award 2016. Join Thatz now to maximize your true potential to the fullest by excelling in your CAREER! ARE YOU THATZ ONE? Senior TIBCO & DevOps Application Consultants Primary Responsibilities:Execute application development deliverables and activities prioritized by Application Delivery Manager, primarily through using TIBCO Products such as TIBCO BW, EMS, Business Events (BE), TIBCO Hawk, TIBCO ActiveSpace, TIBCO Adaptors and TIBCO Spotfire. Along with this also work on TIBCO integration with Bigdata like Hadoop, Kafka etc. Assist, co-ordinate and support other Developer Analysts when needed. Participate in various phases of the Software Development Life Cycle (SDLC) for IT Projects and will interface with various IT stakeholders such as 3rd party vendor suppliers, in-house delivery, business analysts, and project managers to perform development activities. Work closely with the Application Delivery and Architects to development code that is aligned to approved design and specifications. Assist in unit testing, QA and UAT phases, working closely with QA team. Work closely with the Application Delivery and QA teams to ensure any defects highlighted are resolved.Job Requirements:Bachelor's degree in Computer Science or equivalent in relevant discipline. At least Seven (7) year's of development experience and you possess strong fundamental understanding of requirements specification, design, coding, and testing of information systems. Must have deep knowledge of and experience with TIBCO products such as Business Works (BW), EMS, Hawk, and Business Events (BE). Applies well-defined and disciplined development, implementation, and production processes. Demonstrates the ability to operate independently to design, develop, and implement software. Experience with Version Management tool such as SVN or TFS, etc. Certifications in any TIBCO product mentioned above will be an advantage.Key objective of this role:To deliver awesome user experience through result oriented yet friendly service disposition ...we call it Thatz Way! Benefits: Compensation Package:Basic Salary H&S Insurance Coverage Annual Leave and Medical Benefits Other BenefitsAs a people developer, we embrace Thatz Delight for:Annual Increment based on your job performance Company events and annual awards Community and sustainability supportAs an advocate for fair employment, we strive to do our best to render objective and merit based considerations for all applications, and we shall communicate with you personally when short-listed. For those who are not short-listed, your profile will be kept for other opportunities where suitable. Best wishes to your job search! Feel free to recommend this position to your friend(s) or relative(s) who may meet our needs and be rewarded. For more information about THATZ and other job listings, please visit: www.thatz.comPlease like our Facebook: www.facebook.com/thatz.internationalLinkedIn: www.linkedin.com/company/thatz-international-pte-ltd Our Software Product: www.thatzcontact.com, https://salutensmen.sg and https://yummydurian.com
Skills

Roles & ResponsibilitiesPositionIn a challenging and multicultural environment, we are looking for a Software Factory DevOps engineer to join our Compliance and Corporate IT Department (CCI).The person we are looking for would need to intensively interact with other team members in both Singapore and Paris hubs. At the same time, providing assistance in DevOps pipelines setup and manage software related to automation together with team. Time to time, Read more
interact & discuss with project teams in planning on an implementation of a DevOps solution, provide advices and best practices.The position requires autonomy and reliability in performing duties while maintaining good communication with the rest of the Global IT ecosystem as well as the ability to work on multiple projects concurrently.Main responsibilitiesWithin the team, the successful candidate has to:Ensure support and maintenance of existing and future tools (GitLab, SonarQube, Jenkins, Maven, NEXUS, JIRA, TFS, etc.) managed by Software Factory DevOps team with adequate quality of serviceWork with development & Production team on DevOps automation, containerization and orchestration using tools like Ansible, Docker, Kubernetes, Helm, etc.Diagnose and resolve application & tools integration related issues.Liaise with expert team to resolve problem.Follow and contribute to improve best practices within Software Factory & DevOps perimeter.Requirements6+ years of development & delivery experience with Java Open source ecosystems OR Microsoft .NET ecosystems.Hands on experience in following technologiesJenkins, Maven, SonarQube, Jira and NexusVersioning control systems: Git , TFS and SVN,Testing tools: Selenium / JMeter / Jasmine / CucumberExperience in setting up of Continuous Build and DevOps pipelines using toolsExperience in writing Windows / Linux scripting (PowerShell, Bash, Ruby, Python, etc.)Strong ability to communicate clearly and fluently in English.Strong analytical skills to provide good support on applications within scope.Self-sufficient and pro-active in sourcing information.
Skills

Roles & ResponsibilitiesVisual Studio 2015 / 2017 (VB.NET, C#.NET) • MS SQL Server 2012 (SQL Queries) • BizTalk Server Management • BizTalk Application Development • XML, SOAPUI (web services) • Javascript • TFS (source control) • JSON, RESTFul, SOAP services • Scrum/Agile methodologies • SOA, ESB concept • MyIT, Remedy, SERENA ARA, JIRARequirementsMust have completed Bachelor's Degree
Skills
IT Engineer (1 year contract)Your role as an IT Engineer As IT Engineer you are the authority in that specific field and have a proven track record. You are a team player who is technically passionate, proud of your craft and is solution-focused. Majority of the applications are under outsourcing arrangement or are 3rd party vendor applications, the IT Engineer needs to maintain strong operational relationship with out Read more
Head Office colleagues and 3rd party. He/She will collaborate on a daily basis to discuss solutions and to share relevant information. Your key responsibilities You are responsible for on boarding and support of a broad range of applications, including desktop clients, web applications, server and application components and cloud-based services. We are looking for • Operate the service/application on a daily basis. • Identify and resolving problems both as a result of incidents and for continuous improvements. • Take appropriate action after deployments if the application is not working in line with what was expected. • Draft test scenarios for application changes. • Perform Acceptance Tests. • Report incidents to 3rd party, provides 2nd line support, monitors progress of 3rd line support of 3rd party on high priority incidents and escalates timely when applicable. In case of incidents on you may in addition solve the incidents yourself. • Align with 3rd party on release planning and arranges ING response, test, communication on new (SaaS) releases and patches, where needed Verify that the configured parts are still adequate after a new release Continuously improve the automation of testing within the company • 8-10 years' experience in business analysis, web development on ASP.NET 4.0 or above, day to day production support and have a good understanding of Database Fundamentals (SQL/Oracle), SSH File Transfer Protocol, batch scripting, excel macros, Apache Tomcat, WSFTP Scripting, IIS configuration Proven track record and technical skills You are a competent Engineer and have the education and professional certifications required for this function. On top of the experience and specialized knowledge related to its function as Engineer, the IT Engineer has: • experience in engineering role in Agile teams:• Hands-on development experience in programming languages (e.g., C++, C#) and the Java/J2EE platform • SharePoint Development • Microsoft Team Foundation Server, Fortify, GIT, Jenkins, Nolio, Artifactory and other Continuous Delivery suite • ServiceNow for tracking team backlog, change, requests and incident management• knowledge of the business of the Tribe you work in• Regulatory requirements for FATCA/CRS/MAS reporting, Swift messaging, HR processesIf you feel you have the right skills and experience for the role, kindly submit your updated CV in word format to (Hidden Text) . Referrals are greatly appreciated. Morgan McKinley Pte Ltd EA Licence No: 11C5502 EA Registration Number: R11874545
Skills