Sign in or register for a JobTech account.
Jobs that require

translation

skill Roles & ResponsibilitiesWe are looking for a young and enthusiastic planner to join as a key strategic resource. We offer a great springboard for bright minds to become an integral contributor to the growth story of one of the world's largest communication agency. We seek someone who is sharp, flexible and agile.The position is a part the newly formed division. Hence the scope of the role is expected Read more
to include multi-market responsibility.Key Responsibilities:Deliver highly effective strategic solution to multiple businesses across the region.Leads strategic thinking for new business projects / pitches.Amazing at understanding consumer behavior, translating them into brand insights and working with the creative team to help formulate awesome creative work.Be immersed in the cultural codes of the region.Draft and deliver winning creative briefs.Able to structure research needs or glean insights from a variety of sources – qualitative and quantitative.Conceptualize and implement various research projects for clients.Develops full scale channel plans for campaigns.Help in developing strong communication tools for the agency.Contribute to all proactive initiatives by the organization including awards.Think beyond traditional solution for brands.Prepare for the powerful presentation based on the expertise in using various documentation tools.Requirements3-5 years of experience in the integrated communication business in the planning function.Has prior experience in managing regional/ global businesses.A Proven track record of delivering highly effective large scale communication initiatives.Has been a part of an MNC communication agency for 3+ years.Has managed 1 or more global brands in the past
Skills Responsibilities :Liaising extensively with external or internal clients; Analyzing clients' existing systems; Translating client requirements into highly specified project briefs; Identifying options for potential solutions and assessing them for both technical and business suitability; Drawing up specific proposals for modified or replacement systems; Hands-on individual and be able to work with local and off-shore teams to deliver projects on the technical aspects The role requires you to be Read more
hands-on and you will be involved in providing user support requires investigating and troubleshooting issues, as well as providing timely improvements/ resolutions to address problems / incidents encountered. Requirements:Minimum 4 years of relevant IT experience and technically competent in one or more of the following languages, tools and technologies: VB.Net, ASP.Net, C#.Net, Crystal Reports, MS SQL Windows Workflow Foundation, MOSS 2007, WSS 3.0, SharePoint 2010, SharePoint Foundation 2010, Visual Studio 2008 / 2010 & SharePoint Designer 2007 / 2010. Strong Analytical skills and well verse with problem resolution methodologies Strong customer-service orientation. Possess can-do attitude, initiative, creativity and able to work under stringent timeEAP No. R1766065EA Licence No. 95C5411
Skills Roles & ResponsibilitiesNetwork Engineer 12 months contractDesign and implement Network Services globally, in support of new or existing business requirements. Manage projects, resources, vendors, suppliers and work closely with other dept in analyzing the business request and translating into network solutions before delivering global projects, business requirement etc.Part of the Global Connectivity team for Schneider Electric in support of all Asia Pacific Region.Implement and uphold Connectivity Global standards, Read more
technical security and solutions.Lead Support/maintenance of Connectivity infrastructure, and monitoring/escalation support of Corporate networks in Asia Pacific: Zone and/or country.Maintain technical documentation and provide training as when requiredLead project planning, designs and implementation of Connectivity projects for:Integration of network for acquisition companies : Understanding the business requirements, innovate solution to move acquisition to the Schneider standards. And project manage until completion.Corporate network upgrade for the countries. Be the enabler of any global application deployment by analyzing the network health of the countries and proposing the appropriate technology/solution from the services catalog in order to meet the business expectation.In-country WAN evolution. Be the enabler for unified communications by ensuring the in-country WAN is able to support Voice, Video, ERP quality of service. China, Korea, Japan etc.E-infrastructure implementation (intranet/Extranet/Internet). Project manage any new requirement on the network and Firewall for the development of the E-Infrastructure.Corporate ONE backbone evolution ( Firewall, Unified Network and Network Convergence etc ). To ensure the sanity, consistency, seamless connectivity everywhere solution of the ONE backboneNew country business requirements for network.Project manage the deployment or implementations of GI global standards or projectsLead OS & End User Services team in Asia Pacific in areas of Global Infrastructure projects and work closely with PMO and Business Services to deliver business requirement:Lead the Operation Service (OS) in GI projects such as big office relocation and other Global Infrastructure projects. WIFI, Voice/Video, DNS etcEnsure that the standards are applied consistently throughout all implementations.Ensure updated documentation on Connectivity infrastructure, standards and procedures:Develop and document procedures to be followed by all Network administrators.Provide guidance to the country admin on the procedures RequirementsRequirements :Network related Certification for Network Engineerleast 3 years in WAN/LAN networking and security.IT Infrastructure Business operations & projects, working in a large International company.Required to be on 24x7 standby for serious outages.Strong interpersonal and communication skillsExcellent organizational and time management skillsAbility to work without supervisionExperience with Checkpoint/PaloAlto firewalls, Cisco equipment, Infoblox DNS and Solarwinds monitoring/bandwidth management tools.Advance knowledge of LAN/WAN Networking, Cisco Equipment, DNS, Riverbed WAN acceleration, Bandwidth management concepts and tools.Advance knowledge of wireless infrastructure and deploymentCertification in CCNA is a mustCertification in CCNP is a plus
Skills
Roles & ResponsibilitiesParticipate in the planning, design & deployment of new sites, solutions and workflows.Will include translation of the UI/UX design wireframes to actual code that will produce visual elements of the application.Work with the UI/UX designer and bridge the gap between graphical design and technical implementation, taking an active role on both sides and defining how the application looks as well as how it works.Employ best practices Read more
for designing reusable code and libraries relating to UI features.Customize SharePoint solutions utilizing traditional web technologies (HTML, CSS, JQuery/JavaScript, .Net, XML).Participate in testing and management of UAT.Analyze, debug where possible and test code fix.Enforce and adhere to governance guidelines and procedures related to security, patching, development and overall stability of the environment.Communicate effectively with the various business units, end users, and technology teams to properly support, plan and deploy solutions that meet business needs.RequirementsDiploma or Bachelor degree in Information Technology/ Computer Science/ Graphic design or equivalent.Familiar with web technologies and techniques such as HTML, PHP, JavaScript (Angular JS, React), CSS.Expert knowledge of HTML5,CSS3 and JavaScriptGood understanding of AngularJS frameworkMust have samples of experience utilising JS frameworks (AngularJS and jQuery)Proficient understanding of cross-browser compatibility issues and ways to work around themResponsive web site designSolid understanding of HTTP protocols, AJAX, and RESTProficient understanding of code versioning tools, such as GitMinimum 3 years of hands on experience developing solutions with traditional development tools (HTML, CSS, JQuery/JavaScript, XML, C#,) required.Experience with SharePoint and SharePoint Designer a plus.Excellent written and verbal communication skills with the ability to effectively communicate with internal and external contacts is required.Must demonstrate strong critical thinking and problem solving skills as well as the ability to communicate technical ideas and concepts to non-technical individuals.Command of visual design capabilities, including composition, layout information hierarchy, typography and color.Proficiency with Adobe creative suite a plus.Excellent project/time management skills are required.
Skills Roles & ResponsibilitiesSynechron Technologies supports clients by successfully translating business strategy into organisational design, optimised business processes and technology solutions across the financial services value chain and business areas. Our content knowledge in financial services, specifically banking, differentiates us in the market and makes us the consulting company of choice for a large number of financial services institutions. Our joint client base includes many of the world's largest Read more
banking groups, insurers, asset managers, and pension funds.Synechron Technologies is looking for Consultants to join its growing team in Singapore. As a Business Consultant, you will work on critical and challenging projects for our clients. You will be a trusted Advisor, Program Manager, Project Manager or Business Analyst able to engage with senior stakeholders to deliver end-to-end solutions.You will work on commercial opportunities, leveraging our global capabilities across Business Consulting, Technology and Digital to develop our client base, and to propose customized solution addressing the exact needs of our clients and prospects. RequirementsJob RequirementsConsulting in (international) project environments for financial service companies on the cutting edge of strategy and organisational changeAnalysing business processes and problemsTranslating targets into practiceImplementing business modelsProject management including status reporting, risk & issue escalation and budget managementKey RequirementsUniversity degree with above average results4 to 6 years of work experience in Business ConsultingEntrepreneurial, analytical and result-oriented individualPassion for consultancy and organisational change fieldStrong affinity for financial servicesExcellent verbal and written communication skills in English; spoken Mandarin is desirableA team player who enjoys working with clients and sharing knowledge with co-workersGrowth and developmentSynechron Technologies places a priority on personal growth and development. This manifests in good, (partly) mandatory training and educational opportunities. To monitor this, Professional Development Plan (PDP) meetings are scheduled at least four times a year. We offer excellent opportunities for advancement.
Skills Roles & ResponsibilitiesAn excellent opportunity to join a leading media organisation as Test Manager to define test strategy and to support the Project Manager / Application Manager in delivering SIT/UAT, applying test automation where possible.RequirementsMandatory Skill-setDegree in Computer Science, Computer Engineering or Information Systems;At least 10 years of experience in Software Testing, preferable with 6 years of experience in managing a team of test analysts / end users Read more
for SIT / UAT;Expertise in testing processes, guidelines, frameworks;Expertise in test design (translating requirements to test scenarios and ensuring good test coverage)Hands-on experience in Test Management i.e. test estimation, planning, scheduling, execution and tracking;Good knowledge of automation tools (e.g. UFT, Selenium, TOSCA);Familiar with Agile Software Development Life Cycle and Methodologies;Creative and proactive thinker capable of using latest technologies to provide extensible automation infrastructures;Problem solver capable of thinking out of the box and constantly challenging the norms to find better solutions;Strong presenter with excellent interpersonal and communication skills to influence and articulate differentiated values to a wide range of audiences.Desired Skill-setISTQB certified.ResponsibilitiesAct as SME for Test Management and Test Automation;Be the single point of contact between users and project team;Understanding testing objectives and integration requirements;Active involvement in requirements gathering and defects management with users and communicates requirements or priority action items to test team;Write efficient and effective test cases based on business requirements;Develop the test management plan and ensure timely resolution of issues;Develop automated test strategies, frameworks and best practices for re-usability, agility, ease of maintenance and cross-platform test coverage;Define testing metrics and ensure overall quality of deliverables and test sign off;Define and implement testing metrics and measure improvements of testing progress, quality and health through data;Prepare progress and performance reports to management;Continuously learn and explore new technologies and methods and be part of an ongoing effort to bring new testing knowledge and tools to the team.Should you be interested in this exciting opportunity, please send your updated resume to [Click Here to Email Your Resume] at the earliest. Confidentiality is assured, and only shortlisted candidates shall be notified. EA License: 07C5639
Skills
Roles & ResponsibilitiesParticipate in the planning, design & deployment of new sites, solutions and workflows.Will include translation of the UI/UX design wireframes to actual code that will produce visual elements of the application.Work with the UI/UX designer and bridge the gap between graphical design and technical implementation, taking an active role on both sides and defining how the application looks as well as how it works.Employ best practices Read more
for designing reusable code and libraries relating to UI features.Customize SharePoint solutions utilizing traditional web technologies (HTML, CSS, JQuery/JavaScript, .Net, XML).Participate in testing and management of UAT.Analyze, debug where possible and test code fix.Enforce and adhere to governance guidelines and procedures related to security, patching, development and overall stability of the environment.Communicate effectively with the various business units, end users, and technology teams to properly support, plan and deploy solutions that meet business needs.RequirementsDiploma or Bachelor degree in Information Technology/ Computer Science/ Graphic design or equivalent.Familiar with web technologies and techniques such as HTML, PHP, JavaScript (Angular JS, React), CSS.Expert knowledge of HTML5,CSS3 and JavaScriptGood understanding of AngularJS frameworkMust have samples of experience utilising JS frameworks (AngularJS and jQuery)Proficient understanding of cross-browser compatibility issues and ways to work around themResponsive web site designSolid understanding of HTTP protocols, AJAX, and RESTProficient understanding of code versioning tools, such as GitMinimum 3 years of hands on experience developing solutions with traditional development tools (HTML, CSS, JQuery/JavaScript, XML, C#,) required.Experience with SharePoint and SharePoint Designer a plus.Excellent written and verbal communication skills with the ability to effectively communicate with internal and external contacts is required.Must demonstrate strong critical thinking and problem solving skills as well as the ability to communicate technical ideas and concepts to non-technical individuals.Command of visual design capabilities, including composition, layout information hierarchy, typography and color.Proficiency with Adobe creative suite a plus.Excellent project/time management skills are required.
Skills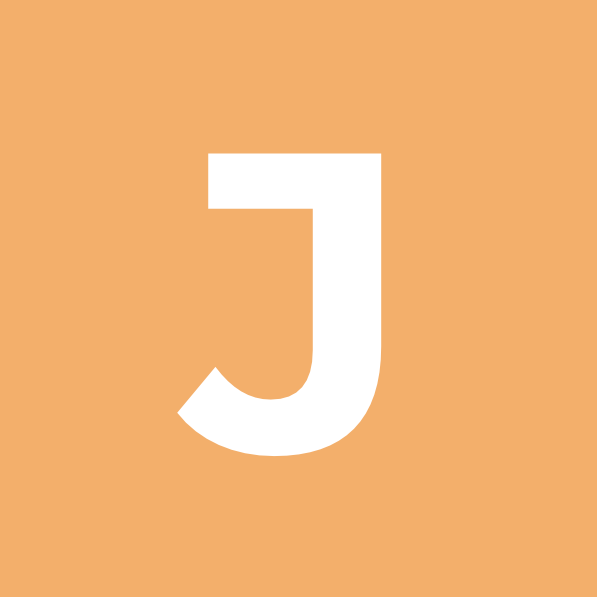 Roles & ResponsibilitiesJPMorgan Chase & Co. (NYSE: JPM), is a leading global financial services firm with assets of USD 2.5 trillion and operations worldwide. JPMorgan Chase & Co provides a broad range of financial services, including personal banking, credit cards, mortgages, auto financing, investment advice, small business loans and payment processing. Chase Merchant Services is the global payment processing business for JPMorgan Chase & Co, with more than Read more
USD 1 trillion in annual transaction volume in 2017. As the world's leading merchant acquirer, Merchant Services is at the forefront of the payments industry, offering acceptance, fraud and data security solutions for companies large and small and capable of authorizing transactions in more than 130 currencies and expanding. As one of the original fintechs, Merchant Services understands the importance of continually innovating to stay at the forefront of the consumer payments industry.The Vice President, Product Management and Sales Support is a key member of the Merchant Services team leading the expansion of our business in the Asia Pacific (APAC) region. As an individual contributor, they will leverage their expertise in the payments industry and technical acumen to develop and implement solutions for potential and existing JP Morgan clients. Combining product management responsibility with consultative sales expertise, this role will interface with internal technology teams, external partners, clients and executives across JP Morgan businesses to bring merchant acquiring solutions to market.The successful applicant will have a track record of understanding client needs and translating them into actionable requirements documents, then leading the build of those requirements into market-leading products. Candidates who have consistently solved complex technical problems to challenges facing merchants seeking to expand their payment acceptance capabilities within the APAC region will be well positioned to succeed in this role. Passionate problem solvers whose prominence in the payments product space is pronounced will be positioned for particularly preferential consideration.Key Responsibilities:Understanding the payment acceptance landscape in APAC and being able to translate that into comprehensive solutions for merchantsBuilding requirements documents and managing the development of products and enhancements from conception to market-launchUnderstanding country-specific market and regulatory dynamics and ensuring their product(s) are built to those requirementsServing as the Merchant Services expert to support Commercial Bank, Investment Bank and Treasury Services teams during sales conversationsSupporting the negotiation of contracts with partner banks, card processors, payment networks and other stakeholdersWorking with internal partners to ensure all control/compliance/risk activities are addressed during ongoing partner due diligence processActively participate in RFP process for technical solution providers and local acquiring partners RequirementsQualifications:7 years product management and consultative sales experienceBS, BA from top tier undergraduate institution in a technical discipline; graduate degree is a plusExperience delivering payments solutions in the APAC regionTechnical expertise, specifically on payments APIs and supporting merchants through the adoption of payment APIsProven track record of working with multi-national corporates to enable payment acceptanceAbility to operate effectively in ambiguous environmentsStrong communication skills and collaboration skillsDeep understanding of financials, mechanics of forecasting and variable sensitivityExisting relationships within the payment ecosystesm (e.g. processors, card schemes, banks, acquirers, etc.) in the APAC region is a plusNegotiation and contracting expertise with financial institutions is also a plusJ.P. Morgan is an equal opportunity employer and is committed to providing a working environment that embraces and values diversity and inclusion. We are proud to retain our Silver Employer status in the 2018 Australian Workplace Equality Index (AWEI). If you have any support or access requirements, we encourage you to advise us at time of application.
Skills Snr/Lead Optics Test Development EngineerTechnical competency: Well versed in optics product (Camera, Laser scanner) manufacturing test specification and test coverage design. Able to understand customer optics product and propose test specification, test coverage, test process and manufacturing test system design, for use in manufacturing test measurement to ensure that customers optics product are of consistent high quality during manufacturing. Expertise with experience in optics measurement and instrumentation, able Read more
to identify and recommend suitable test measurement equipment and optical testing methods for use in optics product manufacturing to meet the customers manufacturing testing and product specification. Expertise with experience in computerized image analysis of captured images from optics chart, and under different lighting conditions, to detect the quality of image sensor and optical consistency/alignment of assembled optics product/modules. Expertise with experience in measuring laser scanner parameter to determine the quality of the laser scanner product. Knowledgeable in test hardware design, test interface switch/relay design and signal conditioning for repeatable measurement in mass manufacturing environment. Able to analyze product design through circuit diagram and identify appropriate signal and recommend test point provision for signal measurement. Good system integrator. Conducts system integration and debug within given timeframe. Conduct system repeatability study for system release for pilot/manufacturing. Software expert with competency in implementation of image analysis algorithm and image computation methods to measure optical image quality of assembled product. Familiar with software tools like Matlab and other computation tools for image analysis. Interface with fixture vendor to source and fabricate test fixture to support pilot and manufacturing test build. Support all pilot build, identify test issue in each build and track issues to closure.Personality: Good understanding of optics product manufacturing process, work closely with customer to gather product test requirement, define manufacturing test processes and test coverage with the customer. Good listener, understand customer's needs, translated it into next level of details for implementation. Possessed strong analytical skills, summarize complex test issues, brainstorm to provide ideas/suggestions, systematically identify root-cause and provide rectification. Good awareness of the business needs and work independently across different functional teams to implement and execute customer requirement within the given timeline. Self-motivated, drives continuous improvement on test failures, conduct statistical analysis and metrics management of test system performance. Works independently and effectively with little assistance/guidance, lead optics test implementation by working across different cross-functional teams in different geographical sites within company. Keen to assist factory (when required) in identifying and rectifying optics test system related issues. Maintain discretion and high level of confidentiality in all areas pertaining to data and proprietary information, whether internal to company or customer specific.Requirements: Bachelor Degree/Msc in Optics, Electronics Engineering or equivalent. 3-8 years of working experience on optics related product test engineering/test development, or equivalent. Possess software coding experience. Matlab, Labview, C#, C++, and Linux scripting languages. Experience in consumer product and optical modules testing will be an advantage. Ability to communicate clearly with cross-functional team within company or external customer/vendors. Response professionally/Technically to common inquiries from customers. Effectively present information to internal teams and management and is a good team player. Need to travel 30-40%
Skills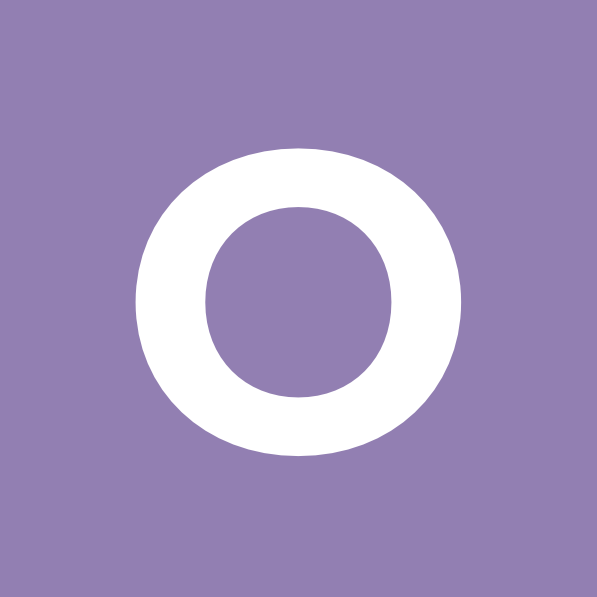 Roles & ResponsibilitiesBusiness Analyst – Experience related to Regulatory Reporting Systems, particularly for MAS610/759Translating BRD into FSDContribute to BRDFunctional LogicsWriting the documents in FSData MappingTools used to perform the GAP analysis(Mention some of tools used, also any version control docs)Experience with Reporting Tools (RETRO, AXIOM, OneSumX)Stake holder managementKnowledge on Banking Front-to-Back integrationWorking experience with JIRA, HPSM or any ticketing toolKnowledge in Oracle SQL, PLSQL, SQL Server and UnixExperience Read more
in performing SIT/ UATRequirementsOn Balance Sheet &Off Balance Sheet: Products like;Core BankingLiquidity ReportTrade Lifecycle ProductsReg ReportingExperience in Trade Life Cycle of derivatives;Front officeOutstanding TradesMatured Bill Last one monthPrinciple ReductionWhat is notional amountInterest accrualExperience in Treasury Products (preferred)Work Location: Alexandra Road (Labrador MRT) , Raffles PlacePlease apply directly to [Click Here to Email Your Resume]UEN No: 199700895N
Skills