Sign in or register for a JobTech account.
Jobs that require

trend analysis

skill
Responsibilities
Key responsibility is to market and sell the Company's products and services.
Develop pipelines and source for potential clients through networks, social media, public information mining and other means.
Sell products and services by establishing contact and developing relationships with prospects and recommending solutions.
Maintain relationships with clients by providing support and information.
Researching and recommending new opportunities.
Identify product improvements or new products by remaining current on industry trends, market activities and competitors.
Prepare reports by collating, analysing and summarising information.
Maintain quality service by establishing and enforcing organisation standards.
Maintain professional and technical knowledge.
Contribute to team effort by accomplishing related results as needed.
Requirements
Candidate should possess at least a Diploma or Bachelor's degree in either of the following majors: Business, Marketing, Mass Communications or equivalent.
At least one (1) year in sales, marketing or business development role.
Competency in Microsoft PowerPoint, Excel and Word.
Pleasant personality with excellent written and spoken communication skills.
Strong team player with good relationship management and problem-solving skills.
Customer-centric and able to work under pressure.
Self-motivated, result-oriented, goal-driven.
Resourceful and able to function with minimal supervision.
Positive attitude towards learning and willing to go for an extra mile.
Skills
Roles & ResponsibilitiesConduct Market research to identify business opportunities by finding prospects and evaluating their position in the industry.Researching and analyzing sales options sought by the customer through cold calling, networking and social media.Establish contact and develop relationships with prospects face-to-face and telephone, meeting with potential clients and listen to their requirements and work with technical staff to recommend engineered solution.Maintain relationships with customer by providing support, information Read more
and guidance.Identify product improvements or new product by remaining current on industry trends market achieves and competitions.Prepare and delivery appropriate presentation on products/services.Create frequent reviews and reports with sales and financial data.Ensure the availability of stocks for sales and demonstrations.Participate on behalf of the company in exhibitions or conferences.Negotiate/Close deals and handle complaints or objects.Report weekly/monthly customer base (Existing & New) with clear actions.Work collaboratively with team members and reach the sales targets set by manager and achieve better results.Maintain quality service (ISO) by establishing and enforcing organizational standards.The Assistant Manager or Executive promotes the property and is accountable for booking individual and/or group business and converting it to profits for the property.The Assistant Manager or Executive keeps well-informed about the operations of the property and market trends, as well as the competition; hunts for new sales leads and promotes the property as often as possible through networking, cold calling, site inspections, presentations etc., to build the client/member base. He/She establishes excellent client/member relationships and builds rapport for client/member retention, and coordinates sales activities with the rest of the sales team.He/She meets the Director regularly to update on sales progress and implements activities to achieve the targets set by the department and optimal profits for the property. He/She also produces reports for tracking and analysis. While meeting the sales targets, he/she has to uphold the high organisational values and ensure business ethics and integrity.RequirementsDiploma/ Degree in any fieldsAt least 3 years of working experience as a sales personnelPreferably with prior sales experience in Management Systems (ISO 9001, ISO 14001, OHSAS 18001), training courses or similar backgroundPossess good knowledge in MS office ApplicationsPossess good communication skills, positive working attitude and be able to relate well with peopleSelf-motivating to achieve, self-driven and exceed sales targets~ Apply basic negotiation skills and techniques ~ Apply principles of revenue management ~ Apply risk management procedures ~ Conduct site inspection ~ Demonstrate initiative and enterprising behaviours ~ Documenting project processes and outcomes ~ Establish relationships for customer confidence ~ Facilitate compliance with legislative and regulatory requirements ~ Facilitate effective communication and engagement at the workplace ~ Facilitate effective work teams ~ Implement process improvement change ~ Maintain personal image and emotional competence to manage self and team at the workplace ~ Monitor relationship with guests/customers ~ Monitor workplace safety and security ~ Provide catering service ~ Resolve guest/customer concerns and feedback ~ Role model the service vision ~ Secure prospect commitment ~ Sell products and services ~ Write reports
Skills Roles & ResponsibilitiesWhat we offer:Being part of a motivated team with flat hierarchies you know the importance of communication and feedback. You are appreciated for your engagement, your constructive input and your relentless drive to improve yourself, the product, and the company. We value your thoughts and ideas and will give you the freedom to push and implement them.How you will contribute:Manage sales process through qualification, business analysis, Read more
product demonstration, negotiation and closeManage the pipeline to drive sales revenue and exceed target goalsConsistently achieve sales objectives through sales to new customers and sales of additional services to existing customersWork closely with our global sales team to align sales effortsLeverage extended resources through team selling and strategic collaborationDevelop and maintain a high level of knowledge about Signavio's products and servicesDevelop and maintain an understanding of the territory, marketplace, competitive offeringsUse effective time and territory management to maximise resultsPrepare and deliver timely and accurate pipeline and sales forecastsShare knowledge and be an active team player to help the team meet company objectivesKeep abreast of industry trends, competition, and new opportunitiesRequirementsThis is you:You have at least 10 years of successful sales experience in a B2B SaaS sales environmentProfound knowledge of the APAC IT marketA proven record of managing strategic accounts end-to-endMaximum willingness to travelFor your customers you are always willing to go the extra mileYou have a proven history of achieving sales successYou are self-motivated, have initiative and enjoy being part of a great team in an international organizationExperience with a CRM tool such as SugarCRM or Salesforce or otherAbility to understand and communicate the customer's business transformation needsBe a team player by contributing, learning and sharing new knowledge and ideas.Advantageous:You can speak at least one Asian language to communicate effectively with clients and prospects in the region in their native tongueSuccessful Sales Managers have a strong understanding of how our solutions help companies of all industries to implement change and gain the full potential of their business transformation projects and solutions.The ideal candidate is comfortable communicating with customers regarding their business Transformation projects. They enjoy engaging with customers to qualify sales opportunities and working with other members of the sales team when communicating the company's value proposition.
Skills Roles & ResponsibilitiesWe enhance performance through creating risk-enabled organizations. We help clients identify important risks, design frameworks to manage them and improve the effectiveness and efficiency of risk management. As a risk transformation professional, you will be addressing client issues such as business performance variability, business and process controls transformation; application security integrity, governance, risk and control (GRC) technology enablement, business and/or IT GRC, continuous monitoring, vendor and Read more
contract risk management and IT risk management. You will belong to an international network of specialists helping our clients transform risk functions and implement technology solutions that support risk management and governance.We will support you with career-long training and coaching to develop your skills in risk strategy, risk function design, risk management and performance enhancement. As EY is a global leading service provider in this space, you will be working with the best of the best in a collaborative environment. So whenever you join, however long you stay, the exceptional EY experience lasts a lifetime.The opportunityApplying your knowledge and experience to shape our services, you'll focus on client opportunities where your expertise can make a substantial impact. You'll apply your knowledge and experience to shape our services and motivate your team. You'll build valuable relationships with clients and develop strong capabilities, through both formal training and working with senior mentors and talented colleagues.Your key responsibilitiesThis is a role where no two days are the same – so you'll find yourself taking on plenty of new responsibilities as you go. You'll work alongside clients and colleagues, balancing your time between developing security strategies, advising stakeholders, providing workshops and supporting business development. If you're flexible and ready to adapt to a constantly changing environment, there's no better place to develop your skills. Since you'll be working directly with clients, some travel will be required.RequirementsSkills and attributes for successEffectively manage and motivate client engagement teams with diverse skills and backgrounds.Consistently deliver quality client services and manage expectations of client service delivery.Drive high-quality work products within expected timeframes and on budget.Monitor progress, manage risk and ensure key stakeholders are kept informed about progress and expected outcomes.Stay abreast of current business and industry trends relevant to the client's business.Develop and maintain long-term relationships and networks with clients and internal EY stakeholdersDemonstrate deep technical capabilities and professional knowledge.Possess in depth business acumen and demonstrate ability to quickly assimilate to new knowledge.Remain current on new developments in advisory services capabilities and industry knowledgeTo qualify for the role you must haveA recognized university degree in accounting, business, information technology, engineering, mathematics or other relevant disciplineAt least one year of relevant consulting or industry experience, preferably in a professional services environment or MNC. Candidates with lesser experience may be considered for Associate positionPractical experience and understanding of technology and business processes in providing related risk assurance and advisory considerationsKnowledge in support and optimization of accounting and/or controlling processes in SAPStrong analytical, interpersonal, communication, writing and presentation skillsDemonstrates integrity, values, principles, and work ethicWillingness to travel on overseas assignment as the need arisesIdeally, you'll also haveExperience in engaging and managing a variety of stakeholders with an ability to consult and develop remediation options, risk mitigation solutionsUnderstanding of reporting requirementsStrong project management skillsProfessional certifications such as Certified Public Accountant (CPA), Certified Internal Auditor (CIA), Certified Information Systems Auditor (CISA), Certified Information Systems Security Professional (CISSP), Certified Fraud Examiner (CFE), Certified Prince2 Professional or PMP certifiedWhat we look forWe're interested in flexible professionals with excellent problem-solving skills and the ability to prioritise shifting workloads in a rapidly changing industry. You'll also need the confidence to give professional advice and guidance to colleagues and clients from a diverse range of cultures, often with limited information – both verbally and in writing. If you're a fast learner, with strong influencing skills and a genuine passion for information system security, this role is for you.What working at EY offersWe offer a competitive compensation package where you'll be rewarded based on your performance and recognized for the value you bring to our business. We also offer you:Support, coaching and feedback from some of the most engaging colleagues aroundOpportunities to develop new skills and progress your careerThe freedom and flexibility to handle your role in a way that's right for youAbout EYAs a global leader in assurance, tax, transaction and advisory services, we're using the finance products, expertise and systems we've developed to build a better working world. That starts with a culture that believes in giving you the training, opportunities and creative freedom to make things better. Whenever you join, however long you stay, the exceptional EY experience lasts a lifetime. And with a commitment to hiring and developing the most passionate people, we'll make our ambition to be the best employer by 2020 a reality.If you can confidently demonstrate that you meet the criteria above, please contact us as soon as possible.Join us in building a better working world. Apply now.
Skills Roles & ResponsibilitiesJob SummaryWe're a diverse collection of thinkers and doers, continually reimagining our products, systems, and practices to help people do what they love in new ways. This is a deeply reciprocal place, where everything we build is the result of people in different roles and teams working together to make each other's ideas stronger. That same real passion for innovation that goes into our products also Read more
applies to our practices, strengthening our dedication to leave the world better than we found it.As the HR Helpline CSR, you will be looked to for supporting employee in HR policies and processes of various countries across Asia Pacific, acting as the principal liaison between employee and the various HR partners. You will play a significant and diverse HR shared services role responsible for providing regional HR Support services to the business.Description- You will serve as a primary HR point of contact for all employee and manager enquiries regarding benefits, employee data, HR systems and information sources, and payroll- You will respond to employee inquiries through phone or email by accessing a variety of tools and knowledge bases- Build, organise and review knowledge base content Help resolve non-standard employee enquiries, identifying the best means to find expert support internally or externally- Establish relationships throughout Apple's growing Asia Pacific Human Resources organisation Administer HR-related processes for internal customer, including data entry and support of Apple's HRIS tool- Develop strong internal relationships across Human Resources and with external vendors to better understand these functions and support opportunities- Share and improve processes within the HR HelpLine and across Apple's businesses Record all enquiries and resolutions in a customer relationship management system- Analyse trends and report results, bringing findings and insights from the HR HelpLine to our businesses- Help make the HR HelpLine experience truly rewarding for customers Maintain employment files and ensure archiving of files is up-to-date and accurateRequirementsKey QualificationsPreferred to have some Human Resources experience or customer contact center experience, however fresh graduate could be considered as well.Flexibility to work varied shifts on a 5-day schedule if job requiredYou have the ability to work with confidential dataExcellent interpersonal skill and enjoy talking to othersExcellent communicator with able to work at all levels of management with solid verbal and written communication skillsStrong organisational skills and able to meet deadlines; meticulous in organising workload and running the detail.Capable to work on and balance numerous activities.
Skills Roles & ResponsibilitiesWe are looking for candidates who are excited by the idea of owning and driving new ideas; people who like to build new products, features and services. This position requires collaboration with product, UX/UI, marketing, development and testing teams. You should be a self-starter and must be comfortable with ambiguity with a desire to create, innovate, iterate and improve.In this role, you will have the opportunity Read more
to work directly on UOB's digital strategy and roadmap. Additionally you will work on solutions that will drive engagement and positively impacting our customer's day to day interactions with the Bank in the digital world.The ideal candidate should have an appreciation for technology, an eye for details, have a relentless drive to build products that are customer centric, and be able to deliver results in a large, complex, and matrix organisation. This is the perfect role for candidates who want to be part of a dynamic team, spearheading digital transformation, in a fast paced environment.RequirementsRole ResponsibilitiesServe as digital product owner, working with SCRUM team of developers and testersWork with product teams to define the digital product roadmapUnderstand the needs, gaps, opportunities, and provide outstanding product insights as the subject matter expertTranslate the product roadmap into user stories and acceptance criteria for the SCRUM teamManage and prioritize the backlog of work with the SCRUM teamBe ambassador of your product by communicating the product CVPs, providing demos, and educating stakeholdersEnsure the best customer experience for your productBe well informed of emerging industry trends and competitionKEY RELATIONSHIPSFORKEY MEASURABLESREQUIREMENTSAt least 3 years of product management experience in a financial institution in the banking space, with at least 5 years of working experience.Expert knowledge of banking processes and internet technologies, especially in the digital space.Strong analytical skills and able to assess multiple systems for troubleshooting. Good problem solver and decision maker.Ability to write well and experienced at writing various business documents (i.e. business case and requirements, project plans, presentations, reports, and specifications).Excellent communications skills and able to work across both business and technology partners.Motivated, able to work independently, proactively and efficiently in a fast paced and changing environment.Excited and passionate about digital technologies, and its ability to change significantly the way we live.Experience with working in a Hub and Spoke model i.e. centralised product management with responsibility for regional roll outs.
Skills Roles & ResponsibilitiesPOSITION SUMMARYThe Business Manager will be responsible for promoting, selling and marketing Westlake tyres.JOB RESPONSIBILITIESManage and lead sales team to achieve company objectivesDevelop the sales strategies and set targets for sales team as per the company objectivesMonitoring & motivating team to reach targets and propose development plansKeeping up to date with products and competitors and report to management necessary market intelligenceGood knowledge of tyre industry trends Read more
and ability to identify new potential marketIdentify and pursue new business opportunities through regular contact with potential customers & close analysis of the local marketDevelop close relationships with existing and potential clients to meet sales targets & ensure consistent long term businessEnsure pricing and opportunities for improvement in gross marginReview receivables in a timely way with the customers and ensure that the outstanding receivables are secured and paid in accordance with the credit terms agreed with the customerReview credit terms in accordance with the customer's payment habitInitiate business models to achieve higher market shares to contribute to the long term profitability of the business through innovative thinking and aggressive sales activitiesDevelop and maintain a strong knowledge of products and services to be the main contact for dealers and fleetsEvaluate customer needs and make recommendations utilizing the overall value approach to sellingPrepare weekly and monthly sales plansAct as business advisor with your customers to add value to their organization, through a win/win relationship, ultimately increasing the revenue and profitabilityDemonstrate a deep understanding of the sales cycle and the role of marketing programs to stimulate sales growthDevelopment of strategic initiatives as well as event planning, promotions etcRequirementsJOB REQUIREMENTSMin Diploma (major in Sales & Marketing, Business Management, Finance) holder with more than 5 years of sales and/or marketing specifically in local Tyre industrySenior executive looking for career advancementExperience in vehicle fleet & Tender managementExperience in managing tyre dealers and distribution
Skills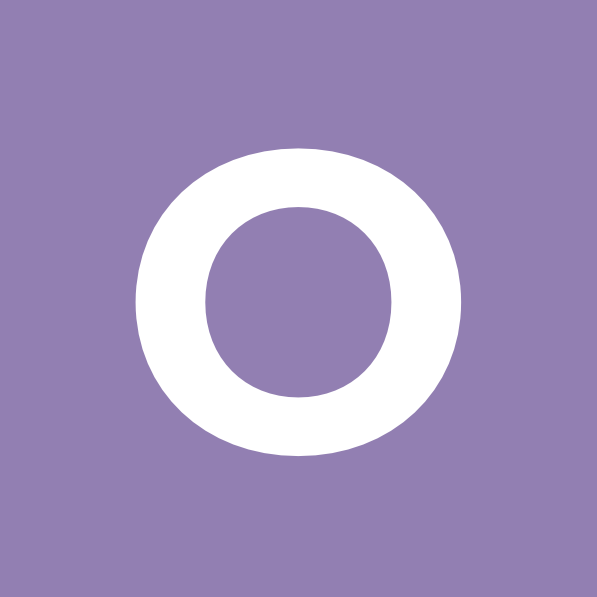 Roles & ResponsibilitiesRank: AVPWhat you'll do• Actively acquire and prospect new Premier Banking Onshore customers, develop and strengthen their relationships with the Bank in accordance with relevant business goals.• Contribute to the bottom-line of Premier Banking through the accomplishment of profit and growth targets.• You will also manage the relationships with new and existing affluent customers through professional consultative financial analysis.• Up-sell, cross-sell and provide regular market information Read more
updates and trend analysis to these customers.• You will also ensure superior customer service and contribute to the overall customer experience of Premier Banking.RequirementsWhat you bring• You should have minimum 6 years of sales experience in the banking and financial services industry, preferably in managing the affluent segment, and show consistent sales performance.• Recognised university degree and possess CMFAS certification (M1, M5, M6, M6A, M8, M8A, M9, M9A, HI).• Sound knowledge of banking products and services including investment products such as unit trusts, bancassurance and treasury products.• Must be able to communicate effectively & strong in tele-consulting.• You should have strong interpersonal, communication and analytical skills.• It is essential for candidates to be creative and possess the initiative, drive and ability to work independently and in a team.
Skills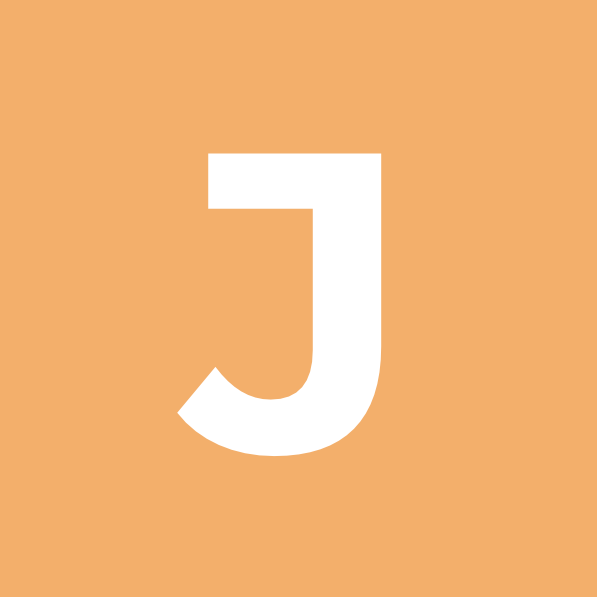 Roles & ResponsibilitiesRepresent the quality function of technical support, in conjunction with other internal support groups, regarding issues affecting manufacturing.ESSENTIAL DUTIES AND RESPONSIBILITIES include the following.Other duties may be assigned.Develop and maintain QA plans and process routings, which reflect intended/actual activities.Provide support for all quoting activities by participation in initial process design, development, and implementation phases.Evaluate and support inspection processes via inspection aids and instruction guidelines.Support all training Read more
programs by development and implementation of specialized training sessions for all applicable functions.Conduct periodic review and maintenance of all documentation files; develop appropriate systems for document storage and access.Review all supplier or customer discrepancies.Coordinate and track the corrective/preventative action effort.Provide trend analysis of defects occurring at the customer, supplier and internally.Participate in the vendor survey activities as applicable.Drive proactive participation with suppliers and (when possible) aid in their process improvement efforts.Interface with all departments as applied to the Policies and Procedures with special regard to ISO, EN4600 and GMP documentation.Monitor departmental activities and provide technical and logistical guidance/support for the quality engineering staff as applicable.Interface and provide technical support on quality issues with the customer as needed.Support and focus corrective action efforts and utilizing the SPC data and corrective action tracking package and create and implement any meetings, procedures, or team-building concepts as necessary as part of the corrective / preventative effort.Serve as liaison between Jabil Circuit and suppliers or customers on quality related issues.Improve technical support for the quality organization.Adhere to all safety and health rules and regulations associated with this position and as directed by supervisor.Comply and follow all procedures within the company security policy.RequirementsBachelor's degree or Diploma requiredAt least 4 – 6 years of relevant working experienceExperience in contract manufacturing will be an advantageExperience in audits (9001, 14001)
Skills Company: ST Engineering Land Systems Ltd.Business Area: Land SystemsJob Description:Reduce suppliers' material-related failures and prevent recurrence of such failuresKeep track of suppliers' monthly quality performance to be maintained within management targetsConduct regular engagement with key suppliers on quality related mattersEngage suppliers for root cause analysis activities on material-related rejection mattersWork closely with QA on data and trend analysisEngage suppliers for response and follow-up on corrective/ preventive actionsEnsure suppliers' Read more
committed actions are adequately reviewed, verified and are sustainableAssist in supplier evaluation activities, when requiredAssist in annual audit activities for overseas suppliersJob Requirements:Degree/Diploma in Mechanical, Mechatronics, Electrical, Electronic EngineeringQMS Lead Auditor/ Auditor trained and certifiedKnowledge and/ or Certified in IPC 600, 610, 620 requirementsRelevant experience in automotive or fabrication (related to metal works including assembly, sub-assembly, structural, jigs & fixtures) or precision machining or Electrical/ Electronics industryRelevant experience in special processes (Painting, Welding, Plating)Knowledge of ISO 9001/ AS 9100 requirementsRelevant knowledge of application of various QC, analytical, troubleshooting toolsRelevant knowledge and application of various measuring and inspection equipmentAble to travel overseas independentlyAble to communicate and sustain good relationships in dealing with working counterparts at all levels, including customers and users of the products)Able to work in a dynamic environment, and resilient to changesAble to work both as an independent individual and a strong team playerSingaporeans only
Skills