Sign in or register for a JobTech account.
Jobs that require

trend analysis

skill Responsibilities Lead to analyze, diagnose and resolve account service issues Responsible for account services and prioritization of work requests for customers, as well as to integrate new, enhanced and existing service offerings for the account Ensure effective implementation and follow-up of Incident Management processes of customers Monitor and ensure the service delivery and Service Level Agreements meet the NEC's obligations Identify, implement and drive service improvements to enhance Read more
customer satisfaction Involve in Change Management and resource forecasts to ensure effective delivery of end-to-end services; interpret and plan on-going projects and workload forecasts Provide relevant reporting and trend analysis statistics to pro-actively support and improve the customers' businesses Requirements Any other ad-hoc duties as required or assigned Bachelor Degree or Diploma in Computer Science or IT related studies Industry Certifications, such as A+, N+ and/or MCSE/CCNA, will be an added advantage At least 5 years of experience in a technical service and senior team lead's role Sound technical skills in Microsoft Windows, desktop hardware, desktop software application and network environments Effective oral and written communication skills Strong organizational and interpersonal skills Good customer service and support attributes Independent and results-orientedEAP No.: R1766065EA Licence No.: 95C5411
Skills JOB RESPONSIBILITIESHelps setting the installation/support initial operations for Singapore Cybersecurity projects and servicesBuild the value proposition for the client and articulate it with the Atos Solution TeamGood presentation skillsAbility to engage with sourcing advisors (TPAs) on these offeringsInternational profile (English fluent)Directly Responsible for:Delivering information security portfolio deployments for existing clientsEngagement with onboarding new customers to BDS Cybersecurity portfolio servicesProvisioning of operational documentation to Business as usual operations teamsDelivery Read more
of Engineering elements of BDS Operational Transition to Support Framework and Early Life Warranty/SupportAssist with ongoing development of portfolioPortfolio EngineeringEngage in the deployment and exploitation of the specified Security servicesBe a pro-active member of teams working within the area of Security Portfolio deployment and exploitationEnsure documentation and procedures are kept up to date and adhered toAssist with transition into operational serviceMaintain knowledge of industry trends and developmentsDevelop cross Service-Line relationships at a peer-group level to facilitate interworking and efficienciesIdentify opportunities for driving automation and other process efficiencies with respect to Security Portfolio and Stakeholder engagementsFinancialEnsure timely transition of services to Operational state so as to maximize commercial recovery for BDSProvide technical input to bids when requiredTrainingEnsure appropriate level of training is provided to all security operations staff on new and existing products and servicesAssist with mentoring and training of junior staff where requiredOccasional out of hours or extended working may be required to achieve delivery against tight deadlinesJOB REQUIREMENTSSecurity professional with proven experience in commercial, public or industrial sectorsAbility and willingness to obtain security clearance to SC/DV levelsSolid IT and security skillsExperience in managing/deploying some or all of the following:o SIEM – Security information and event managemento IAM – Identity and access managemento APT – Advanced Persistent threat detectiono DLP – Data loss preventiono VA – Vulnerability Analysis and mitigationo PKI – Public key infrastructureo Secure networkso Server hardeningo Securing virtual environmentso Security auditing and operational controlso Security auditing and technical controlso Experience with managing penetration testing engagements and advising accordinglyo Ability to take 'hands on' approach and involvement in deployment where requiredo Ability to write and review reports, procedures and standardsDesirable CriteriaRecognized security qualifications (CISSP, CISM, CISA, ITIL) etc.Awareness of UK government protective marking standardsAwareness of industry standards – PCI-DSS, ISO 27001, GPG 13 etc. etc.Security clearance in placeAwareness of common exploits and vulnerabilitiesSolid network engineering and server architecture awarenessPrevious hands on experience in network/server and security operational rolesInformation Security product pre-Sales experiencePrevious information security management experience
Skills The Job Successful candidates will be accountable for the fulfilment of sales revenue target and market shares in the region assigned. Being a key member of the AV team, your role is to execute sales strategies in order to explore business opportunity and maximize sales prospect. You will also establish and maintain excellent relationship with potential and existing customers as well as to provide solution or product information Read more
to strengthen customer allegiance and market penetration. Desired Skills and Experience The PersonDiploma in IT, Computer Science, Business or related disciplines A minimum of 1 or 2 years' experience in sales or consulting capacity Sales experience in the Audio Video / Videoconferencing / IT solutions / CCTV is desired, experience in selling enterprise application or AV projects highly preferred Strong acquaintance in clients' business, up-to-date technology and business trend Strong in account management will be an added advantage Capable of working independently and establishing relationship with decision makers and senior executives Outspoken, mature, resourceful and aggressive with strong commitment to deliver excellent result Good presentation, interpersonal and communication skills Good command of spoken and written English Only Singaporeans and relevant pass holders need apply Candidate must possess at least Diploma/Advanced/Higher/Graduate Diploma in Computer Science/Information Technology or equivalent. Required language(s): English, Mandarin (to liaise with Mandarin speaking clients)Required Skill(s): Audio, Video, Videoconference, LED display, CCTV Preferably Junior Executive specialized in Sales - Corporate or equivalent.
Skills

The candidate would need to:Participate in new project developments and be part of the developer team for AXS products including m-Station Involved in Software framework design, optimisation and full SDLC flow – from Conceptualisation to delivery/post-launch support phase Understand and evaluate new industry trends in mobile technologies (Android & iOS), and to implement them into our applicationsThe preferred candidate would:Possess a Diploma or Degree in Computer Engineering / Read more
Computer Science / Information Technology or any other related fields Have 6 - 12 months' experience in building mobile applications Possess knowledge and experience in Mobile Application development for iOS & Android modern SDK as well as web technologies (PHP / HTML / CSS / AJAX / XML) will be an added advantage Preferably have good working knowledge of C / C++ / C# / Java or other Object-oriented programmingIf you think you are a great fit for the role, please send us your CV either in Microsoft Word or PDF format via the 'Apply Now' button. We look forward to hear from you.
Skills Temporary, InternshipREAPRA is a venture builder and investment group based in Singapore with a strategic focus on developing sustainable businesses. Our apprenticeship program is designed to provide you with valuable insight into the workings of a venture capital fund and is your gateway into knowing the development of start-ups, from zero to one. This Summer Marketing Apprenticeship Program will give you immense opportunities to gain exposure to the Read more
latest industry trends, through shadowing meetings with internal management, external parties, and budding start-ups. You will also be fully immersed in the strategies and culture of REAPRA, through exclusive insight sessions with senior management, and mentorship by experienced team members. There will be a diverse range of learning opportunities and ample possibilities that are designed to stretch your capabilities, develop your technical and soft skills, and showcase how you can make a difference. You will be spending 12 weeks in our global HQ working directly with the head of our Marketing department or with a CEO from one of our portfolio companies. You will be empowered to recommend specific strategies and action points to not only address pertinent issues and forward-looking scenarios, but also to make a difference in our portfolio of up-and-coming start-ups.You will have first-hand practical exposure in: The marketing department in REAPRA and for our portfolio brands, across multiple industries in South East Asia Curate engaging digital content and producing visuals on a variety of our brands and projects A variety of marketing aspects: Digital Marketing, Branding and Advertising, Marketing Strategy You should ideally be: Available from 13th May to 2 Aug 2019 A undergraduate or postgraduate degree holder in Marketing or Business Creative, self-motivated, have a positive attitude to learn and grow Able to work independently and under pressure
Skills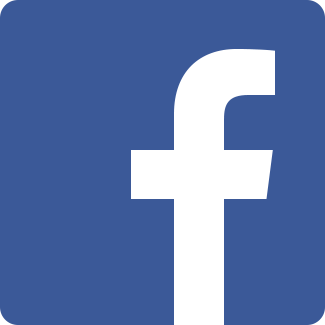 Facebook's mission is to give people the power to build community and bring the world closer together. Through our family of apps and services, we're building a different kind of company that connects billions of people around the world, gives them ways to share what matters most to them, and helps bring people closer together. Whether we're creating new products or helping a small business expand its reach, Read more
people at Facebook are builders at heart. Our global teams are constantly iterating, solving problems, and working together to empower people around the world to build community and connect in meaningful ways. Together, we can help people build stronger communities — we're just getting started. RESPONSIBILITIESMedia Planning, Strategy & Measurement, and OptimizationOutlines measurement solutions and appropriate campaign structures based upon key KPI'sManages and consults on complex advertising solutions and integrationsManages revenue delivery and budget spend, including daily optimization and providing real time targeting recommendationsPlatform & Product ExpertArticulate and update clients on FB product and developmentsResponsible for educating clients and agencies on best practicesDrives product innovation based upon client needsBuild and manage relationships with key clients and agency partners (media, creative, PMD, etc.)Project ManagementManage complex work streams to optimize marketing objectives for clientsManage Analytics and dashboards to advise clients (e.g. daily client facing data/insights reporting, understanding performance across hundreds of accounts used by client, setting up pipelines to pull conversion and impression data, etc.)Cross-functional collaboration of all projectsIdentify key revenue opportunities in the market, develop approaches, execute and roll out solutions to clientsRelationship ManagementOversee delivery and revenue recognition for the businesses/accounts you are assigned toIdentify up-sell opportunities across your accounts and partner with the Client Partners to drive incremental revenueMINIMUM QUALIFICATIONS7+ years' experience working directly with marketing, media and/or consulting companies and demonstrated leadership experience requiredNative level of Vietnamese proficiency is a mustExperience with the industry or business trends in the industry (data and technology solutions, ad-tech, partnerships, CRM)Experience working effectively with XFN teams and all levels of management (internally and externally)Result driven and highly motivatedAdvanced Excel skills, experience with analyzing data-sets and delivering actionable insightsAbility to manage multiple projects while maintaining strict attention to detailsAbility to communicate, collaborate and work effectively on a teamAbility to confidently present to build ongoing relationships with external clientsUnderstanding of major advertising success metricsPREFERRED QUALIFICATIONSExtensive experience as a Facebook user and familiarity with Facebook's ad solutions preferredExperience in consumer product industry preferred
Skills
SingaporePermanent$3,000 - $4,000 a monthBenefits Summary: Establised Manufacturing company in SingaporeFriendly working environmentSalary up to $ 4,0005 days work weekOffice HourAWS + VBWorking Location: EastWalking distance to MRTResponsibilities: Scheduling and scenario planningResearch potential vendorsCompare and evaluate offers from suppliersNegotiate contract terms of agreement and pricingTrack orders and ensure timely deliveryReview quality of purchased productsEnter order details (e.g. vendors, quantities, prices) into internal databasesMaintain updated records of purchased products, Read more
delivery information and invoicesPrepare reports on purchases, including cost analysesMonitor stock levels and place orders as neededCoordinate with warehouse staff to ensure proper storageAttend trade shows and exhibitions to stay up-to-date with industry trendsMore Information: Diploma holder or equivalentAbility to discuss purchasing strategy/ capacity with external and internal customers2 years experience in purchasing or equivalentStrong in excel and powerPointAble to meet tight timelines under intense pressureDirect Component procurement experience will be an added advantagePlease submit your updated resume in MS Word format by using the APPLY NOW BUTTON.You may also email your resume directly to mci5206 @ mci.com.sgOur dedicated and approachable MCI consultants will get back to you soon for a confidential discussion. Applicants who possess relevant experience for the above responsibilities are most welcome to apply. If you do not possess the above experience, your application will still be considered on individual merits and you may be contacted for other opportunities.Please include the following information in your resume:1) Education background2) Work experiences in point forms3) Reason(s) for leaving4) Current and Expected salary5) Date of availability / Notice Period**We regret to inform that only shortlisted candidates would be notified. We wish you all the best in your career search.Ng Zhe Xuan (Marcus)Registration Number: R1981004EA License Number: 06C2859Job Types: Full-time, PermanentSalary: $3,000.00 to $4,000.00 /monthExperience:Purchasing: 2 years (Required)
Skills
IntroductionAt Intellectual Property Office of Singapore, we drive Singapore's future economic growth with our technical expertise and global networks.We are an innovation agency that works with others to foster a vibrant IP and innovation ecosystem where today's ideas become tomorrow's assets.Our passionate and talented people engage with public agencies and enterprises to make our vision of facilitating global innovation from Singapore and through Singapore a reality.To achieve this, Read more
we will offer go-getting individuals a place where their talent and opinions are valued.To succeed as an organisation, we believe in empowering individuals while working as a team of professionals with honesty and displaying integrity as core values.We invest heavily in our people so that they get the development and exposure they need to succeed.IPOS is a great place to work, learn and belong.The Senior Executive, Finance (Procurement) will partner with the business to build and challenge proposals, ensuring optimisation of resources.Fundamental to the role will be a clear understanding of ground operations, the unique and diverse needs of each department and use of management information and data analytics to drive success while being a pillar of integrity and transparency.The Procurement Unit plays a critical role in executing the organisation's and department's objectives including guiding and advising departments on appropriate procurement strategies, performing procurement trend analysis and ensuring robust governance.Key success factors include the ability to influence all levels of organization through impactful communications, passion, business partnering and collaboration.Responsibilities Reporting to the Principal Assistant Director of Finance, you will:Have a deep understanding of procurement strategies, policies and procedures and facilitate procurement activities of all departments;Appreciate complexities involved in the procurement process and apply appropriate action to address situation effectively;Assess submissions to ensure spending is optimised and apply specialist knowledge to conduct evaluation of proposals effectively;Administer GeBiz functions and undertake data analytics on procurement transactions to deliver insights on trends;Champion new ideas, formulate/review procurement policy with a view to improve how procurement is done;Uphold procurement governance, ensure procurement policies and guidelines are adhered to, maintain high standards of integrity and transparency throughout the value chain.Are you the one?Please write to us if you have/are:The energy, curiosity and ambition to make a difference in an innovation agency. Proactive, resilient and confident in engaging multiple stakeholders of varying seniority. Demonstrated critical and independent thinking, good adaptability skills, capability to solve problems and think creatively.A Degree in any discipline with at least 2 years of relevant working experience; public sector experience (especially in procurement) would be an advantage.An attractive remuneration package that commensurate with qualifications and experience will be offered to the right candidate. We regret that only shortlisted candidates will be notified for an interview.
Skills Roles & ResponsibilitiesAssurance - External Audit Senior Associate, SingaporeEY Assurance group is one of the most trusted, respected and influential business unit in the industry. As part of our team, you will provide our clients including companies, investors and regulators a peace of mind by using your skills and experience to them confidence in the validity of financial statements and business-critical information or processes. Groups (or, as we Read more
call them, sub-service lines) within Assurance include External Audit, Climate Change and Sustainability Services, Financial Accounting Advisory Services and Fraud Investigation & Dispute Services.Join our External Audit team and you will help our clients meet their reporting requirements by providing an objective and independent examination of their financial statements. In addition, you will conduct timely and constructive discussions with the management on accounting and reporting matters, and provide a robust and clear perspective to audit committees.About the opportunityYou will experience ongoing professional development through diverse experiences, world-class learning and individually tailored coaching. That's how we develop outstanding leaders who team to deliver on our promises to all of our stakeholders, and in so doing, play a critical role in building a better working world for our people, for our clients and for our communities. Sound interesting? Well this is just the beginning. Because whenever you join, however long you stay, the exceptional EY experience lasts a lifetime.Your key responsibilitiesDeliver quality auditing services to clients and their stakeholders.Demonstrate a thorough understanding of complex accounting and auditing concepts and apply them to client situationsCollaborate to plan engagement objectives and an audit strategy that complies with professional standards and appropriately addresses risk.Direct field work, manage engagement economics and inform supervisors of the audit engagement status.Monitor the engagement team's progress against the plan and alter it when needed.Develop and maintain productive working relationships with audit client personnel, assess audit clients' satisfaction and proactively maintain contact with the audit client throughout the year.Supervise junior engagement team members and develop them through effectively delegating audit tasks and providing guidance to assurance staff.RequirementsSkills and attributes for successFoster an efficient, innovative and team-oriented work environment.Challenge audit procedures used in the past and attempt to enhance audit techniques.Strong written and verbal communication skillsIntegrity within a professional environmentAble to manage multiple engagement and deadline-driveStrong leadership and project management skillsKnowledge of business trends, emerging technical and industry developments.To qualify for the role you must haveA Bachelor's degree in Accounting, Finance, or a related field, obtained Singapore CPA qualificationAt least 3 years of related work experienceIdeally, you'll also haveKnowledge of business trends, emerging technical and industry developments.What we look forHighly motivated individuals with excellent problem-solving skills and the ability to prioritize shifting workloads in a rapidly changing industry. An effective communicator, you'll be a confident team player that collaborates with people from various teams while looking to develop your career in a dynamic organization.What working at EY offersEY offers a competitive remuneration package where you'll be rewarded for your individual and team performance. We are committed to being an inclusive employer and are happy to consider flexible working arrangements. Plus, we offer:Support, coaching and feedback from some of the most engaging colleagues aroundOpportunities to develop new skills and progress your careerThe freedom and flexibility to handle your role in a way that's right for youAbout EYAs a global leader in assurance, tax, transaction and advisory services, we hire and develop the most passionate people in their field to help build a better working world. This starts with a culture that believes in giving you the training, opportunities and creative freedom to make things better. So that whenever you join, however long you stay, the exceptional EY experience lasts a lifetime. And with a commitment to hiring and developing the most passionate people, we'll make our ambition to be the best employer by 2020 a reality.If you can confidently demonstrate that you meet the criteria above, please contact us as soon as possible.Join us in building a better working world.Apply now.
Skills What We Offer: Ascenda is currently looking for distinctive individuals to join our design team. Successful candidates will play a pivotal role in communicating the intended message by conceptualizing, building and implementing engaging creative assets – both online and offline – for our products and global partners. Headquartered in Singapore with offices around the world, we have a fun and fast-paced work environment with lots of opportunities to:Implement Read more
your ideas quickly and see the immediate impact of your efforts; A chance to learn to adapt to a variety of global markets and to experiment with new tools & concepts;Learn and grow within an open, driven, talented and diverse team with significant opportunities for career progression and cross functional experience.Job descriptionIn this role, you will have the opportunity to implement your designs across all our B2C and B2B product lines on projects ranging from marketing campaign collateral to UI/UX product design of our loyalty e-commerce sites and apps. As we partner with 80+ of the world's leading airlines and financial services brands worldwide, you'll get to develop creative assets, both online and offline, in collaboration with leading brands on a daily basis.Responsibilities:Designing and executing marketing campaign collateral for audiences in many international marketsIntegrate our brand identity and voice into content while elevating our visual aesthetics in all our communications.Empathize with our target audience and articulate rationale behind design decisions.Proactively drive multiple projects from concept through production while ensuring designs consistently meet objectives, on-time and on budget.Helping develop customer journey (UX/UI) visuals for loyalty e-commerce experiences we buildEffectively develop and persuasively communicate conceptual ideas and design rationale.Work with the Marketing & Partnerships team in executing visual concepts to communicate ideas that inspire, inform, or captivate consumers.QualificationsCommunication, Graphic Design or other design-related studies.Versatile visual designer comfortable developing marketing assets across web, email, digital marketing, banners, magazine and presentations.Versed in design fundamentals with a grasp of color, type, hierarchy, balance, and typography.Versed in industrial design and production tools such as Photoshop and Illustrator.Great at multitasking and able to handle many projects simultaneously.Able to incorporate feedback and take initiative to lead creative direction of marketing campaigns.Ability to thrive and effectively communicate in a fast-paced, constantly changing environment.An eye for detail in executing creative assets.Versatility with different design concepts as we're partnering with clients all over the world.A problem solver who enjoys new challenges, aims to produce the very best work.A team player who is always ready to support team mates.Keeps up with not only the latest design trends, but marketing and business trends as well.Optional Qualifications:Fluency in Mandarin and Simplified ChineseHTML and CSS experienceEnglish and Mandarin copywritingAbout Us:Ascenda is a global provider of innovative loyalty solutions and operates premium rewards propositions for major financial services and travel brands worldwide.As a trusted partner empowering over 70 of the world's leading rewards programs, Ascenda develops end-to-end solutions to address the most meaningful challenges facing the loyalty industry today.By deeply profiling local market needs to provide the right technology, content and value propositions alongside careful management of marketing, servicing, costs, and fraud, Ascenda delivers highly compelling and beautifully simple plug & play offerings that eliminate the trade-off between cost and customer value.For more information about Ascenda (formerly Kaligo Solutions), please visit www.ascendaloyalty.com
Skills