Sign in or register for a JobTech account.
Jobs that require

unit testing

skill

Perform software planning, design, development and testing according to thesoftware specification, such as database, coding design, unit test.Able to work with the front line people to study the requirements and proposesolutions.Documentations (such as functional design and database schema).Ability to troubleshoot and rectify the issues in the codingOn the job training will be provided.Competitive package.Support staff enrichment programs (job-related courses, company outings, etc).If you are interested to apply, kindly Read more
whatsapp me your updated resume in DOC file and allow our Consultant to match you with our Clients. Contact: +65 8429 6729 (Wilder)Reg No: R1981322EA No: 14C7279
Skills

Roles & ResponsibilitiesPrimary Responsibilities:Execute application development deliverables and activities prioritized by Application Delivery Manager, primarily through using TIBCO Products such as TIBCO BW, EMS, Business Events (BE), TIBCO Hawk, TIBCO ActiveSpace, TIBCO Adaptors and TIBCO Spotfire. Along with this also work on TIBCO integration with Bigdata like Hadoop, Kafka etc.Assist, co-ordinate and support other Developer Analysts when needed.Participate in various phases of the Software Development Life Cycle (SDLC) Read more
for IT Projects and will interface with various IT stakeholders such as 3rd party vendor suppliers, in-house delivery, business analysts, and project managers to perform development activities.Work closely with the Application Delivery and Architects to development code that is aligned to approved design and specifications.Assist in unit testing, QA and UAT phases, working closely with QA team.Work closely with the Application Delivery and QA teams to ensure any defects highlighted are resolved.RequirementsJob Requirements:Bachelor's degree in Computer Science or equivalent in relevant discipline.At least Seven (7) year's of development experience and you possess strong fundamental understanding of requirements specification, design, coding, and testing of information systems.Must have deep knowledge of and experience with TIBCO products such as Business Works (BW), EMS, Hawk, and Business Events (BE).Applies well-defined and disciplined development, implementation, and production processes.Demonstrates the ability to operate independently to design, develop, and implement software.Experience with Version Management tool such as SVN or TFS, etc.Certifications in any TIBCO product mentioned above will be an advantage.
Skills Responsibilities:You will be part of a dynamic team of system designers and Senior application engineers to develop and enhance a complete suite of integrated Human Resources Management System (HRMS), such as HR Information module, Payroll module, Employee Self-Serve module, Leave module, Time & Attendance module, Claims module, Mobile application, and so on.Ensure software quality in terms of functionalities, reliability, performance, security and stability.Prepare test case / test script Read more
for functionalities test and execute the quality check based on the test cases.Prepare case scenario for the business logic and process flow and conduct the test to ensure the smoothness of process flow.Conduct stress test on system developed.Participate in design briefing session to understand the system design which completed by system analyst.Plan and manage the unit test schedule which align with project timeline.Participate in user acceptance test and manage issue found and reported.Requirements:Hold a minimum to Bachelor's Degree in Computer Science/Information Technology or equivalent.Prior knowledge and experience in quality assurance of web application development deliverable for at least 5 years.Experience in any stress test tool and unit test scripting in MS Visual Studio.Strong Automated test experience, awareness and exposure to .net test tools is a distinct advantage.MS SQL Database query knowledge and skill is an added advantage.Any prior experience in HR related applications testing will be advantageous.Qualified or interested candidates, kindly apply in through emailing your CV to us at: bizhub.jobs3(at)gmail.comTo facilitate faster application processing, please utilize the email stated and not Apply Now or Send Email links in this website.We regret that only shortlisted candidates would be notified.Bizhub Asia Pte Ltdwww.bizhubasia.comEA No. 08C2822
Skills Roles & ResponsibilitiesThe Mobile Services and IOT R&D Mobile team is responsible for developing secure mobile SDKs and apps for ID Verification solution which involves mobile & backend that is used by worldwide customer.Participate in the development of SDK for mobile application which utilizing agile development methodologiesContribute to the improvement of existing technology platform/baseline and product evolution through prototyping and development.Responsible for the implementation and the quality of Read more
the software product, ensuring that it adheres to the security guidelines and best engineering practicesRequirementsBachelor's degree in Computer Science, Computer Engineering, related technical field or equivalent practical experience.Experience Level: Ideally 3 to 5 years of work experience in mobile software development. Candidate with lesser experience but have strong hand-on experience in mobile application development will also be consideredProficiency in mobile application development for iOS (Objective C) on relevant core platform technologiesPossess excellent programming skills and experience with native development (C/C++) is an advantage.Knowledge on PKI, cryptographic and mobile app security.Strong knowledge on unit testing and test automationStrong experience with API design(client-server projects) and mobile SDK developmentExperience with mobile device hardware API (e.g. NFC, BLE, Biometric, Camera, Sensor, Secure Element, etc)Experience with continuous integration and build automation (GIT/Mercurial/Jenkins)Able to demonstrate one or many of the following: open source project, coding competitions / hackathon, app publication or technical white paper.Interested candidates, who wish to apply for the above position; please send in your resume to [Click Here to Email Your Resume] and attention to RNSOnly shortlisted applicants will be notified by our consultants.Capita Pte Ltd | EA license no.: 08C2893 Sia Shin Yong | REG No : R1547214
Skills Responsibilities:Develop, configure and implement system applications and external system interfaces in accordance to user requirements.Perform unit testing, system integration testing and project implementation problem rectification.Provide operational support and ongoing maintenance and enhancement after implementation, including troubleshooting of production issues.Identify and communicate changes in scope, timing and technology solutions affecting specifications, test plans, implementation etc.Develop server applications, perform unit-test, bug-fixing and deploy to server.Investigate and resolve technical issues.Provide support Read more
to development projects throughout the project life cycle.Document troubleshooting methodology and resolution steps.Ensure codes are in compliance to standards.Requirements:Degree in Information Technology / Computer Science / Computer Engineering or equivalent.Minimum 3 - 4 years of experience.Familiar with database technologies (any one of SQL Server or MySql).Qualified or interested candidates, kindly apply in through emailing your CV to us at: bizhub.jobs3(at)gmail.comTo facilitate faster application processing, please utilize the email stated and not Apply Now or Send Email links in this website.We regret that only shortlisted candidates would be notified.Bizhub Asia Pte Ltdwww.bizhubasia.comEA No. 08C2822
Skills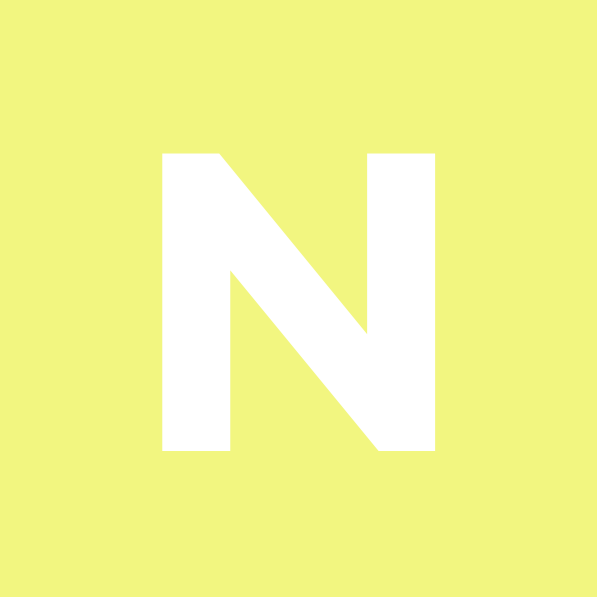 Roles & ResponsibilitiesKey Responsibilities :Ensure the timely completion of the tasks assignedEnsure to follow the Technology and Process Standards, set for the projectProduce high quality technical documentationDevelop Low Level DesignUndertake development tasks with minimal supervision, including programming and testingTo monitor progress and provide timely updates to LeadKey deliverables: What are the key outcomes and what does the jobholder have to produce (objectives)?Technical Design documentsDeveloped Programs with high quality Read more
and as per the planned scheduleDeveloped Programs with high quality, with process standards and as per the planned scheduleUnit Test Cases RequirementsTechnology SkillsHands on experience in designing and developing applications using Java EE platformsObject oriented analysis and design using common design patterns.Profound insight of Java and JEE internals (Class loading, Memory Management, Transaction management etc)Experience in developing web applications using Struts or Spring MVC and EJBWorking experience with Relational Databases, PL/SQL. Experience in Oracle preferred.Working experience with ORM technologies (Toplink/Hibernate)Experience in Rule Engine is a plus (Strata/Experian)Role Interaction PointsInteracts with Technical Lead, Senior Developer, BAs and testers for the project during the project lifecycleInteracts with the Client managers, for status review meetingsOthers6 monthsof development experience using Java/J2EE related technologiesShould possess good communication and problem solving skillsShould have Aptitude and Attitude of learning and mastering new technologies and toolsWorking in client facing environment is a plusWorking in Agile Methodology is a plusWorking experience in Retail Lending Domain (Home LoansPersonal Loans / Credit Cards) or Corporate Lending is an added advantage
Skills
Roles & ResponsibilitiesDesign and develop rapid prototypes of Javascript/HTML5/CSS3/JQuery front-end code across a broad array of interactive web projects.Possess an advanced knowledge of web UX/UI, adhere to and extrapolate complex design systems and apply to coded pages, screens, and states.Develop, test and implement high-end performance web UIs across multiple browsers, platforms, and devicesTurn the requirement backlog into working functionality by developing high-quality, high-performing codeWork with customers and development Read more
team, and manage time across multiple projects and tasks in a deadline-driven, team environment.Participate in discussions with customers and team members about technical best practices and help teams identify optimal technical solutions.Learning the latest front end technologies and standards to ensure we are always using the best techniques possibleRequirementsStrong in HTML5, CSS3, Sass, Less and responsive web design techniquesStrong in modern Javascript WebGL, AJAX, jQuery, JavaScript Frameworks), libraries and tools (ES6, React, Redux, Webpack)Experience with single-page app frameworks and asynchronous dataExperience in Javascript unit testing & Debugging (Chai, Mocha testing)Experience with RESTful Services and APIsExperience with libraries and frameworks such as Three JS, Node JSExperience in creating prototype mock-ups and web design in alignment to stakeholder needs and requirementsExperience in developing, designing and operating on Sharepoint intranet sites via SharePoint Designer or NintexPython development experience will add advantageUnderstanding of functional programming, efficient data structures, and good coding principlesUnderstanding of cross-browser compatibility and client-side performanceComfortable working with UX and UI designers, as well as back-end developers in an agile team environmentAbility to work as part of a team - both in the context of the Development team, as well as with the greater organization as a wholeSelf-motivated and work well under pressure
Skills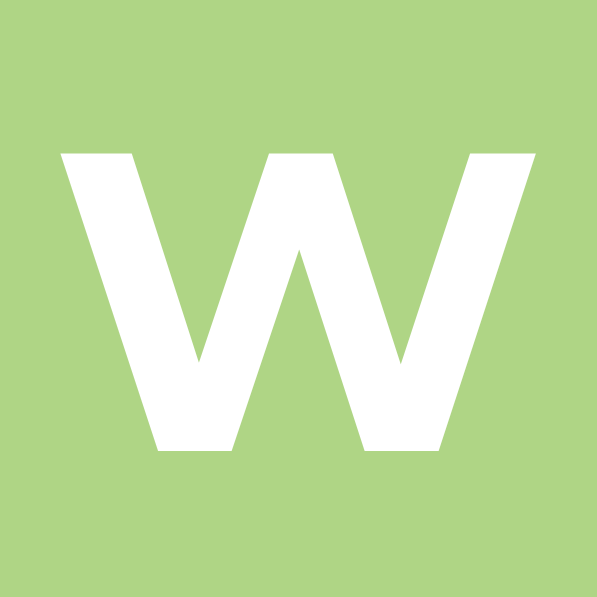 Roles & ResponsibilitiesWorldQuant develops and deploys systematic financial strategies across a variety of asset classes and global markets. We seek to produce high-quality predictive signals (alphas) through our proprietary research platform to employ financial strategies focused on exploiting market inefficiencies. Our teams work collaboratively to drive the production of alphas and financial strategies – the foundation of a sustainable, global investment platform. Technologists at WorldQuant research, design, code, Read more
test and deploy projects while working collaboratively with researchers and portfolio managers. Our environment is relaxed yet intellectually intense. Our teams are lean and agile, which means rapid prototyping of products with immediate user feedback. We seek people who think in code, aspire to solve undiscovered computer science challenges and are motivated by being around like-minded people. In fact, of the 600 employees globally, approximately 500 of them code on a daily basis. WorldQuant's success is built on a culture that pairs academic sensibility with accountability for results. Employees are encouraged to think openly about problems, balancing intellectualism and practicality. Great ideas come from anyone, anywhere. Employees are encouraged to challenge conventional thinking and possess a mindset of continuous improvement. That's a key ingredient in remaining a leader in any industry. Our goal is to hire the best and the brightest. We value intellectual horsepower first and foremost, and people who demonstrate an exceptional talent. There is no roadmap to future success, so we need people who can help us create it. Our collective intelligence will drive us there. THE ROLE: WorldQuant is seeking an exceptional individual to lead the design and implementation of large-scale, complex software systems. The candidate is expected to work closely across teams within WorldQuant as a hands-on leader. A successful candidate will possess an in-depth knowledge of design patterns, software architecture and design principles and how to implement them. He/she should be familiar with common technologies used in distributed systems as well the use and maintenance of database systems. The candidate must have strong knowledge of Python 3 and associated libraries. The engineer needs to constantly write unit tests and document all code. This person should have a solid understanding of the development process pipeline, practicing effective code version control, as well as Continuous Integration and Deployment. Most importantly, the candidate must be pro-active and adapt quickly to changes in the underlying software system and hardware infrastructure.RequirementsWHAT YOU'LL BRING:  Degree in a quantitative or technical discipline from a top tier institution  6+ years of experience as a developer with experience in developing distributed systems; demonstrated experience mentoring and guiding junior members of the team  Capable of mentoring and guiding junior members of the team who have had less experience in developing software systems  Demonstrated ability to program in Python (working knowledge of Numpy, Pandas, Django and Asyncio) and developing cluster-based applications on Linux/Unix platforms; familiarity with scripting languages  Working knowledge in various database and messaging technologies such as SQL, Redis, Kafka, Cassandra etc.  Possess a strong mathematical background to better understand the quantitative environment and more effectively translate business requirements into software solutions  Familiarity with technologies related to distributed systems such as Kafka, Redis, ZooKeeper, Mesos and Kubernetes  Experience using relational (MySQL etc.) and NoSQL (Cassandra, MongoDB)  Exceptional communication skills in both verbal and written form  Excellent problem solving abilities and judgment with strong attention to detail  Mature and thoughtful, with the ability to operate in a collaborative, team-oriented culture  Motivated by the transformational effects of technology-at-scale
Skills

Roles & ResponsibilitiesPrimary Responsibilities:Work closely with Senior Application Engineer to design and develop application solutions.Formulate program specifications and basic prototypesDesign and implement CRM solutions.Transform software designs and specifications into high functioning code in the appropriate language.Develop test cases for unit test, load test, integration test and user acceptance test.Produce detailed specifications and writing the programme codes.Responsible for coding, testing, debugging and release.Preparation of training manuals for users.Work with Read more
project manager to deliver within the timeline and ensure work quality.RequirementsJob Requiements1.A Bachelor Degree in Computer Science/Engineering, Science, IT, Engineering or related field from a recognized University2. A minimum of 2 years programming experience in object-oriented programming languages using C#. Those with at least 4 years of programming experience will be considered for a senior role and those with at least 2 full SDLCs working experience will be considered for a Systems Analyst role.3. Leverage technical knowledge to design and implement CRM solutions4. Understanding of common industry standard business practices supported by CRM5. Experience with REST services i.e. Web API, Service Stack, Angular.js and/or Node.js.6. Experience with relational database technology including schema design, stored procedure development and SQL queries.7. Proven track record of effectively delivering results in a fast paced environment while managing multiple priorities.8. A proven track record of delivering UIs using Ajax technologies.9. A minimum of 1 year of experience in Unit testing.10.Experience in Agile / Scrum methodologies will be an added advantage.
Skills Responsibilities:Develop, configure and implement system applications and external system interfaces in accordance to user requirements.Perform unit testing, system integration testing and project implementation problem rectification.Provide operational support and ongoing maintenance and enhancement after implementation, including troubleshooting of production issues.Identify and communicate changes in scope, timing and technology solutions affecting specifications, test plans, implementation etc.Develop server applications, perform unit-test, bug-fixing and deploy to server.Investigate and resolve technical issues.Provide support Read more
to development projects throughout the project life cycle.Document troubleshooting methodology and resolution steps.Ensure codes are in compliance to standards.Requirements:Degree in Information Technology / Computer Science / Computer Engineering or equivalent.Minimum 3 - 6 years of experience in software development for enterprise solutions.Excellent programming skills with at least 4 years of working experience in PHP Laravel, MongoDB and development of cloud solutions.Strong knowledge of best coding practices, centralised repository version contract and deployment procedures.Qualified or interested candidates, kindly apply in through emailing your CV to us at: bizhub.jobs3(at)gmail.comTo facilitate faster application processing, please utilize the email stated and not Apply Now or Send Email links in this website.We regret that only shortlisted candidates would be notified.Bizhub Asia Pte Ltdwww.bizhubasia.comEA No. 08C2822
Skills