Sign in or register for a JobTech account.
Jobs that require

user acceptance testing

skill

Job Purpose
We are looking for an innovative, strategic thinking and results-driven individual to support our Bank's internal communications team. Ideally you have a passion for developing engaging and functional intranet sites as well as driving organizational change through effective communications efforts. The ability to rapidly prototype and deliver versatile and easy to manage sites in quick turnarounds would be a huge plus. Having a good learning attitude is a necessity and you will also be responsible for supporting the team's day-to-day communications activities as well as maintaining the various communications channels utilized by the team
Key Accountabilities
The Web Developer is primarily responsible for the successful deployment of intranet sites and solutions across the organization by determining the requirements of the site, communicating them clearly to all required parties, gaining alignment with all the stakeholders and designing/developing solutions that matches the company's needs. This individual will also be a JavaScript, html and SharePoint subject matter expert and be responsible for intranet administrative tasks
Job Duties and Responsibilities
Participate in the planning, design & deployment of new sites, solutions and workflows.
Will include translation of the UI/UX design wireframes to actual code that will produce visual elements of the application.
Work with the UI/UX designer and bridge the gap between graphical design and technical implementation, taking an active role on both sides and defining how the application looks as well as how it works.
Employ best practices for designing reusable code and libraries relating to UI features.
Customize SharePoint solutions utilizing traditional web technologies (HTML, CSS, JQuery/JavaScript, .Net, XML).
Participate in testing and management of UAT.
Analyze, debug where possible and test code fix.
Enforce and adhere to governance guidelines and procedures related to security, patching, development and overall stability of the environment.
Communicate effectively with the various business units, end users, and technology teams to properly support, plan and deploy solutions that meet business needs.
Required Experience
Diploma or Bachelor degree in Information Technology/ Computer Science/ Graphic design or equivalent.
Familiar with web technologies and techniques such as HTML, PHP, JavaScript (Angular JS, React), CSS.
Expert knowledge of HTML5,CSS3 and JavaScript
Good understanding of AngularJS framework
Must have samples of experience utilising JS frameworks (AngularJS and jQuery)
Proficient understanding of cross-browser compatibility issues and ways to work around them
Responsive web site design
Solid understanding of HTTP protocols, AJAX, and REST
Proficient understanding of code versioning tools, such as Git
Minimum 3 years of hands on experience developing solutions with traditional development tools (HTML, CSS, JQuery/JavaScript, XML, C#,) required.
Experience with SharePoint and SharePoint Designer is a Must.
Excellent written and verbal communication skills with the ability to effectively communicate with internal and external contacts is required.
Must demonstrate strong critical thinking and problem solving skills as well as the ability to communicate technical ideas and concepts to non-technical individuals.
Command of visual design capabilities, including composition, layout information hierarchy, typography and color.
Proficiency with Adobe creative suite a plus.
Excellent project/time management skills are required.
Skills

Job Role of Technical Project Manager
As an effective project manager and a single point of contact for customers and internal stakeholders
Responsible for all required system integration activities that includes requirement gathering, scoping, file testing (SIT,UAT), connectivity testing, etc during & throughout the whole implementation stage until the service is smoothly delivered for the client
As a technical expert in understanding and explaining file formats in csv, xml and position-based; network transport such as https and sftp; digital signing and encryption concepts.
Knowledge of ERPs such as SAP, Oracle, MS Dynamics is an advantage.
Creation and maintenance of project related documents such as project plan, scoping document, test cases and plan, milestones completion etc.
Conduct of user training regarding the implemented solutions.
Conduct of trouble-shooting of any technical issues related to the above.
Requirements
Diploma or Degree in IT is preferred.
Strong soft skills in the following areas

Interpersonal skills
Effective communication skill
Planning and organisation skill
Effective problem-solving skill
Time Management and Ability to work under tight timeline
"Can-do" attitude and strong commitment to deliver business objectives
Client-centric mindset
Change Agent – ability to embrace change positively and effectively
Skills

At least 6-8 years working as a Business Analyst.
Understanding and experience working on either FX Derivatives or different aspects of FX Trade Cycle (e.g. Deal Booking, Limits chalking, Settlement) is a MUST.
Experience in writing user stories/requirement specs/ functional specs.
Experience in Agile delivery will be an advantage.
Experience working on Jira, Confluence will be an advantage.
Gather & validate requirements, facilitate requirements workshops to engage the various stakeholders such as Front Office, Back Office, Downstream application users.
Lead and manage issues during UAT/Sprints, and ensure all requirements have proper traceability.
Leverage the subject matter experts in T&O in delivery of structured and well-thought through solutions.
Become an effective "bridge" between users and technology.
Good team player with strong interpersonal skills.
Respond promptly to issues raised, through good understanding of business, operational and technical considerations, and recommend sound solutions.
Possess strong business & technical subject matter knowledge.
Identify risks and issues early, plan mitigating steps and communicate these to stakeholders in a timely manner
Must be organized, able to work with minimal supervision, flexible to switch and work on different projects and manage them in a timely manner
Education – Bachelors or higher degree preferably in Business or Computer Science
Skills

Role is a Risk Analyst to support projects and enhancements to bring in additional data for risk reporting and risk calculations. Role will work with lead to:
Understand the risk treatment, risk data and write users specifications to bring the required risk data into a datamart for risk downstreams which includes risk reporting and risk calculations.
Additionally, the role is required to work with technology and downstream stakeholders to plan test strategy, perform test scenarios write-up, conduct UAT, write-up UAT documentation and support end users' queries.
Role is expected to independently raise and follow-up on UAT issues with technology or projects.
It is an advantage if candidate have credit or liquidity risk experience and have experience with large volume data testing.
Skills

To be successful, the incumbent will have 6 to 8 years of relevant experience, and will need to have good knowledge of Corporate Treasury processes, good understanding of Funds Transfer Pricing (FTP) and Rates sourcing process. Candidates with added advantage have knowledge of working with Rates provider (Reuters, Bloomberg etc.). The application in question is live, and requires this person to continue to evolve the application to maturity.
Degree in Banking, Computer Science or Engineering-related field with at least 6 - 8 years' relevant experience in project management and business analysis in financial services industry
Strong functional analysis skills with the ability to elicit business requirements,
Ability to prepare scope and user requirements documents, functional documentation, prepares test scripts, and coordinate UAT.
Solid Excel, data analysis, and SQL skills.
Extensive experience working with Technology team is a must
Good knowledge of banking products, general ledger, finance processes
Strong presentation, analytical and problem solving skills
Excellent written and communication skills
Delivery focused and results oriented
Attention to details and highly organized and able to work under pressure in a time-critical environment
Ability to work with complexity and ambiguity and use it to their advantage
Additional good skills to have:

Experience working with diverse stakeholders
Agile methodology
Skills

Job Description
Prepares test plans, test cases and test scripts. to test each software component and demonstrate the business condition under test and the expected results.
Execute regression tests, functional tests and data tests.
Test environment setup, defects tracking and coordinating with PO, users and tech team to resolve the issues and determine defect priority.
Estimates work requirement for contribution to the project sprint plan, report and track UAT deliverables.
Stays abreast of QA & Testing best practice and latest available tools (HP Quality Centre and ALM) , frameworks and standards.
Ensures high quality and accuracy is maintained through to software release.
Requirements
Diploma holder and above.
Min 2 years experience being business testing engineering, preferably relating to banking projects.
Skills About UOBUnited Overseas Bank Limited (UOB) is a leading bank in Asia with a global network of more than 500 branches and offices in 19 countries and territories in Asia Pacific, Europe and North America. In Asia, we operate through our head office in Singapore and banking subsidiaries in China, Indonesia, Malaysia and Thailand, as well as branches and offices. Our history spans more than 80 years. Over Read more
this time, we have been guided by our values — Honorable, Enterprising, United and Committed. This means we always strive to do what is right, build for the future, work as one team and pursue long-term success. It is how we work, consistently, be it towards the company, our colleagues or our customers.About the DepartmentThe Wholesale Bank function operates a dynamic business model that provides financial services and solutions to help our clients achieve their strategic business objectives. Our mission is to become the premier-provider of banking services and solutions for Asia-based commercial banking companies (small medium enterprises), large corporations, financial institutions as well as multinational corporations. Our coverage teams work in full alignment with specialised teams across Transaction Banking, Investment Banking, Global Markets and Group Retail to deliver seamless solutions to our clients.Job ResponsibilitiesReporting to the Team Head of e-Channels Product Development at Group Wholesale Banking, the position will be responsible for the development of various electronic delivery channels that services our Wholesale Banking customers. The incumbent will work closely with Product Managers, IT, Operations and business segments to identify and develop product capabilities and drive strategic product development initiatives. Key responsibilities include:• Identify electronic channels product development opportunities based on customer needs, competitive landscape, data analysis and market research. • Collaborate with Product Managers to constantly enhance and innovate existing product capabilities to address changing customer requirements and increase product competitiveness. • Build business requirements as the basis for Technical Development, Operations, processing and other cross functional departments to build systems, procedure and materials to support product development and ongoing product enhancements. • Work with Group Technology & Operations to review functional specification and ensure they are aligned to business requirements for sign-off. • Responsible for the successful delivery of new product development within defined objectives with close collaboration with Product Managers and Project Managers on scope and timelines of new and enhanced products. • Formulation of Test Scenarios & Scripts. Perform User Acceptance Test (UAT), troubleshoot, analyse and resolve product development issues. Job Requirements• 8 - 10 years of working experience. • Knowledge of Cash Management businesses in Asia, and electronic channels platforms including business internet banking platform, Host-to-Host, SCORE. • Good knowledge of industry payment file formats such as ISO20022. • Possess good datamapping skillset and conversant with datamapping tools across different formats. • Experience with User Interface and User Experience design of corporate internet portal. • Experience with creation of wireframe, prototypes, style guides, user flows and agile methodology will be an advantage. • A creative and highly motivated self-starter with strong analytical skills, and the ability to deliver targets. • Good interpersonal and communication skills with good spoken and written English. Be a part of UOB FamilyApply now and make a difference.
Skills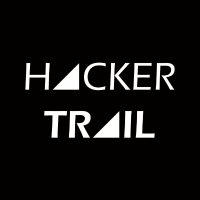 Job descriptionOrganize meetings or workshops to interview or discuss with users, subject matter experts to understand business requirements and where necessary, worked with the business subject matter experts to produce business workflow for the purpose of producing Business Requirements Document (BRD) and Functional Specifications Document (FSD) in alignment to IT roadmap and strategies Help prioritize business requirements together with the business lead(s) vis-à-vis project constraints on time and Read more
budget (i.e. prioritizing important/high impact requirements for inclusion in the release scope in alignment to the timebox and moneybox of the project). Articulate the business requirements to vendor; provide effort estimation with 100% coverage of the business requirement relevant to vendor delivery. Work as a solutions manager with the Technology Development team and/or Solution Architects and/or vendor to deliver prototypes (when relevant) and evaluate together with business users to align expectations and to lock down requirements. Coordinating the cross-functional team members and activities for business work streams or entire change and technology implementation initiatives while ensuring all business requirements are addressed within functional specifications and report the progress to the Project Manager and/or functional stream leads accordingly. Support Business Leads or user representatives in the preparation of training plans or materials, user manual Support the Test managers in the review of test artefacts like test plan, test scenarios, test cases and data Work with the SIT and UAT Test Managers/Leads to provide input to, review and approve the overall Test Strategy/Plan Work with the testing teams to build, review and approve Test Cases – ensuring alignment to the FSD as well as all necessary Release Regression (RRT) tests Assist in coordinating prioritization of business requirements throughout the solution development lifecycle. Provide business analysis and business related issue resolution to all cross- functional teams throughout the product development lifecycle. Responsible for promoting and developing sound process and system change management practices which includes the planning of training activities for the introduction of new systems or processes as well as the delivery of the required documentation. Maintain a working knowledge of business processes and solution design. Perform gap analysis where known business requirements are not met. Act as a direct point of escalation with key stakeholders from the business area on application support matters including IT service management, production incident management, complaints and complex service requests. Essential Requirements for this role:Previous experience working on projects like AML, transaction monitoring and surveillance, name screening projects Experience in private banking Compliance domain Excellent communication skills, able to handle multiple projects and prioritiesconcurrently and manage business expectations accordingly. Ideally degree educated in mathematical or Information technology andfinancial discipline. At least 7 years of experience working as Business Analyst or Solution Manager ina similar discipline Must understand Private Bank front, middle and back office transactionprocessing Experience in writing use cases, use case modeling, workflows, businessprocesses, business requirements document, functional specifications documentand user requirements to functional design traceability matrix Understanding of data and information structures in an IT system environmentincluding that of data modeling and database design appreciation and SQL. Experience in the disciple of System development life cycle (SDLC) process, especially in the solution, analysis, testing and implementation phases of the SDLC processes. At least 6-8 years of experience developing with technologies such as .NET, C#, SQL, Big Data, Analytics, Web Development (MVC) preferably in a financial institution Strong skills database technologies including physical data model design, stored procedures, functions, indexes, performance tuning and understanding execution plans. Experience in the discipline of System development life cycle (SDLC) process, especially in the solutioning, analysis, testing and implementation phases of the SDLC processes.
Skills
Work with different parties to support & resolve online portal issues (eg: web, mobile & tablets app) Conduct UAT testing to ensure system flow meet requirements Response to enquiries from internal users (email, phone, face to face) Competitor analysis and monitoring Compiling of various reports
Skills [Contract] UAT Officer [Up to $2900/Govt/Central] - SPKH Duration: 11 Months Working location: Central Working hours: 5 days work week, Normal working hours Are you looking for a challenges & great career opportunities? Ready to contribute to the future of Singapore ? Be part of Government Organization employee and with great learning opportunities (On-Job Training) Enjoy work life balance with no much of overtime Job ResponsibilitiesUnderstand the system Read more
logic, business workflows and requirements Create, conduct and document test cases Provide technical support for queries and issues Participate in project to automate manual processes Other supporting task assignedRequirementSingaporean Only Minimum O/A/Higher Nitec/Diploma/Degree in IT/Networking/Electronic Engineering or its relevant field Experience in UAT would be an added advantageInterested candidates, kindly apply through the Apply Now button or email your resume to: [Click Here to Email Your Resume] Ken Ho Recruitment Consultant Kenneth Ho Qian Tat – R1879958 ScienTec Consulting Pte Ltd (ScienTec Personnel) | 11C5781 *We regret that only shortlisted candidates will be notified. **By submitting any application or resume to us, you will be deemed to have agreed & consented to us collecting, using, retaining & disclosing your personal information to prospective employers for their consideration.
Skills