Sign in or register for a JobTech account.
Jobs that require

user interface design

skill SGeBiz is one of Singapore's fastest growing startups. Our mission is to create a strong community of buyers and sellers in the B2B arena and solve their problems and help them grow. We specialize in an array of cutting edge digital solutions. Through our main product, Ezyprocure, we are revolutionising the F&B industry.
Our e-procurement platform enables businesses from SMEs to large Organisations ensure productivity, growth, cost savings, seamless payments and also to make smarter data-driven decisions.
We are expanding rapidly and are looking for highly motivated team players that can join us.
JD:
We are looking for few capable senior software developers, with strong communication skills, a keen understanding of problems and solving them, whoever feels comfortable talking to developers and also capable of project task planning.
You should have knowledge of Java Architecture, UI / UX /development with latest Technologies.
Web App Front End : Must Have - AngularJS, JavaScript, HTML 5, CSS, Bootstrap, Mobile UI. Angular 6.0
Back End : Java, Spring, Microservices -Must Have ORM : Hibernate -Must Have
Build Tool : Maven -Must Have.
Hosting : AWS EC2, AWS RDS -Good to Have
Database : MySQL -Must Have
Storage : AWS S3 -Good to Have
Revision Control/Source Control : Bitbucket -Must Have
Additionally we require candidates to be expert in web services/middleware, building restful API for our system
Skills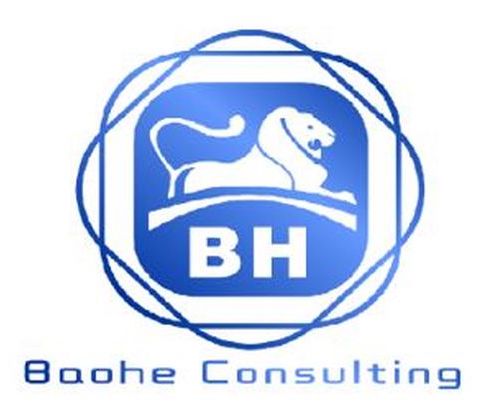 Job Responsibilities:
Manage end-to-end project life cycle from briefing, creative development to delivery for large marketing projects.
Serve as main point-of-contact on projects and marketing campaigns.
Identify roles and responsibilities within projects, develop and manage project timelines, detail workflow execution, ensure deliverable is on time and on target.
Prepare comprehensive project scopes (deliverables, schedules, budgets, resources, equipment, etc.).
Clearly communicate expectations and action items throughout the project life cycle for all contributors within Creative teams and Requesters.
Identify and articulate risks and concerns with management and stakeholders with solutions oriented mindset.
Lead project kick-off meetings with stakeholders and cross functional creative teams.
Think strategically about communication in order to negotiate project schedules, manage expectations, educate stakeholders and resolve issues.
Manage communication and scope of work for out of house creative support and vendors. Responsible for estimates, contracts, budget and legal approval.
Develop critical issues documents; update and change as needed, communicate changes to the team.
Ensure project status meetings happen regularly.
Prepare billing and forecast income.
Prepare functional specifications with project developers.
Provide Clients with all production schedules and critical milestones.
Mentor, coach and develop direct report(s) by creating individual development plans, providing on the job learning.
Meets with clients to understand goals, review audience insight, key messages and product/service differentiators to inform the development of customer-focused content.
Expertly writes content specific to all channels and manages the content review process.
Works closely and brainstorms with project teams to develop creative elements.
Pitches creative concepts and copy to clients.
Revises copy and concepts as required.
Exceptional ability to write powerful and inspiring copy for integrated, multi-channel campaign tactics.
Detail-oriented, accurate, and thorough.
Knowledge of proper English grammar and usage.
Stay abreast of current communication trends, effective methods of digital communication/delivery, and digital marketing tactics.
Communicate and translate data into clear, concise, and compelling message to the target audience.
Support the adoption of best practices for effective concept and messaging development and measurement.
Write creative, powerful and persuasive copy for integrated campaigns and marketing deliverables across all channels (print, digital, and multimedia/videos).
Work with product, creative, channel and digital marketing to understand B2B and B2C segments, go-to-market strategies, unique selling proposition, customer research, and competitive advantages to create compelling campaigns and messaging that delivers against marketing objectives.
Deliver production of creative products including online/digital marketing collateral.
Provide leadership, direction and guidance to the project team, and able to work well with business and technical managers, to ensure business capability provided conforms to user requirements, while adhering to overall architectural roadmap.
Responsible for procurement, vendor and contract management for outsource implementation and consulting partners.
Evaluate the outcomes of the project as established during the planning phase, actual implementation issues.
Be the go-to person between our Product Team and the Marketing Team.
Be the strategic mastermind behind product launch strategy based on new product requirements and data.
Job Requirements:
5 to 7 years of experience in an interactive project management role, working closely and liaise with cross-functional team of Graphic/ Creative Designer, Web UX/ UI Designer, Copywriter/ Content Creator, Developers, etc and Coordinators to fulfil client requests and expectations.
In-depth working knowledge of marketing conception, multi-media design and brand marketing.
Proven in managing and delivering on large scale marketing campaigns.
Technical knowledge in multimedia, print production and video production.
Be a demonstrated self-starter and work well within a highly collaborative, multi-disciplinary team.
Show a clear ability to work autonomously, with solid decision-making skills.
Superior project timeline development, risk assessment and prioritization skills.
Seasoned at managing multiple complex projects simultaneously.
Ability to work efficiently in a fast-paced environment under pressure.
Strong mastery of writing, copy editing and proofreading skills
Some experience with, and working knowledge of, search engine optimization (SEO) strategies and tactics.
Solid project management and facilitation skills; strong knowledge in project governance, processes and standards.
Skills
Senior/Principal Geospatial Specialist, Virtual SingaporeConceptualise and develop advanced web and mobile-based applications leveraging on 3D geospatial technologies;Involve in all stages of application software development based on agile methodology;Conduct research and experimentation of geospatial technologies, in collaboration with agencies or technology and research partners.RequirementDegree preferably in the areas of Computer Science, Software Engineering, GeoSpatial Science/Technology or equivalentMore than 4 years of industry experience working on web and mobile application Read more
development, with at least 1 year experience in Agile developmentProficient knowledge in JavaScript, HTML5, CSS3, WebGL, JASON, APIs, Semantic Web, Web Services, UI/UX, and cross-browser implementationsKnowledge in geospatial data management and analytics (2D and 3D) will be an added advantageStrong communication and interpersonal skills, problem-solving skills, and the ability to work in a team
Skills
The job of an academic is challenging and meaningful. Not only will he/she have both the knowledge and working experience, he/she must also possess a passion for working with youths, nurturing them and moulding their characters. There will be opportunities to develop the curriculum, introduce new courses as well as be involved in consultancy and other applied research projects. Administrative work related to teaching and School/Institutional strategic initiatives Read more
will be an important part of the job.The successful candidates will be expected to be resourceful and innovative with initiative and good communication skills. We are looking for experienced game designer/game artist and animator, with the passion to teach and mould the next generation of game designer, level designer, producer or project manager in Singapore.Responsibilities:-Conduct lessons and develop teaching materials for young and adult learnersInspire, facilitate and guide students through different learning pedagogies and activitiesSupervise students' game related assignments/projects and provide pastoral careCoordinate and supervise in-house/industry projectsAssist in the management and delivery of training programmes, e.g. enrichment programme for secondary school students or continue education programme for adult learnersProvide administrative support in the running of the diploma courses and general school operationsGeneral Requirements:-3 - 5 years' relevant work experience in game production with project management skillStrong understanding of 2D and 3D video game development and production pipelinePossessing working knowledge in games design/production, agile scrum project management framework and understanding of serious games and immersive media e.g. virtual, augmented or mixed reality applications or UI/UX design would have an added advantageExcellent verbal and written communication skillsSelf-driven, independent and possess readiness to work as a teamProficient in the use of commercial game engines like Unity and Unreal for rapid prototyping would be desirablePrior teaching experience would be a plusAdditional Requirements (Lecturer - Game Designer):-Able to create game prototypes or proof of concept using paper or digital meansFamiliar with game research methods, analysis, documentation and/or narrative writingKnowledge in traditional game making (card and board game)Relevant qualification(s) in games design and development is preferredAdditional Requirements (Lecturer - Game Artist):- Proficient in the use of digital content creation tools (3DS Max, Photoshop, ZBrush and/or Substance Painter)Familiar with game production requirements for various development platforms would be desirable e.g. PC, iOS, Android, web, consoleRelevant qualification(s) in either games design, art and animation field is preferredClosing Date: 9 April 2019If you are shortlisted for the position(s), you should hear from us within 30 days of the closing date of the advertisement.
Skills Seeking highly creative Digital Graphic/Video Designers who can communicate with high visual impactThe Employer Our client is Asia's leading media organisation, engaging minds and enriching lives across multiple languages and platforms.The company's core business is publishing of newspapers, magazines and books in both print and digital editions. It also owns other digital products, online classifieds, radio stations and outdoor media. The Job Are you are a highly creative Read more
Digital Graphic/Video Designer who can communicate with high visual impact? Do you have expert knowledge of current design software and skilled with fleshing out concept ideas to a final deliverable? In this role, You will work on digital advertising creatives (images, videos, gif) for social media platforms, emails, display banners, and website assets. To be successful, you must have a thorough understanding of branding and marketing, with the ability to vary style and layouts depending on the project and target audience. You should also have a solid understanding of mobile creative design, typography and be skilled in UI/UX. If you think you have what it takes to bring advertising messages to life with visual impact, we want to hear from you!Utilize marketing assets to develop new, unique ideas and adapt key design elements across many different digital touch points while maintaining high standards and overall consistency within established guidelines and best practices from different brand owners. Work with Campaign Managers / Media Buyers / Email marketers to prepare advertising creatives for various campaigns with different audiences. Work with Campaign Managers, Media Buyers & Analytics Manager to test and optimize creative performance via data driven weekly performance reports from Facebook Ads & Google Ads. Conceptualise and create digital creatives such as animated video ads, email campaigns, display banners, and web assets. Ensure visual consistency and branding across various touch points (website, email campaigns, homepage, landing pages, web content, web banners, etc.)The ProfileYou have a digital portfolioand prior experience in web and online design/programming (html emails, landing pages, webpages, etc) Experience in responsive web/mobile design Experience and demonstrated proficiency in Adobe software (Photoshop, Illustrator, InDesign, Premiere). Video editing software of your choice (Apps, Programs, etc) A strong affinity to social media ad platform features. Knowledge of and proficiency coding in HTML5, CSS3 is a plus Strong communication and good interpersonal skills Ability to design emails utilizing a master responsive template and proof creative work in consistency across different email clients on desktop, tablet, and mobile. Be comfortable reviewing digital marketing Key Performance Indicators (KPIs) to continue to inform and evolve design strategyPlease apply for this role using the following link: https://snaphunt.com/jobs/47938031
Skills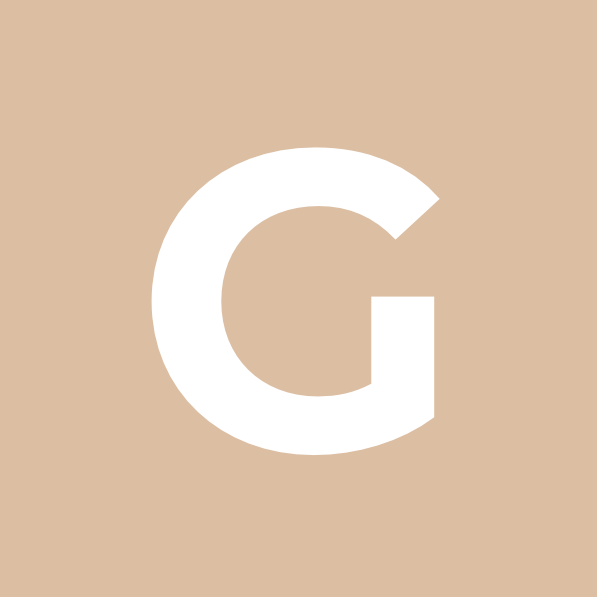 Glittering Boost Digital is a digital entertainment company. We believe that delivering best in class entertainment through innovative products built upon careful UX research, finely crafted code and highly scalable infrastructure will change the way consumer see entertainment. We love everything digital akin to the movie "Ready Player One", we believe that is what entertainment should be right now.   We're looking for a Lead Software Engineer (Android) to join GBD! Read more
Working from our Singapore Office, you will play a key role in building and shaping the entertainment of tomorrow. What You Will Do · Architect and Build new mobile application products that push the limits of technology · Maintain and improve existing mobile application products to keep them running smooth and stable · Explore new areas and technology to improve development efficiency and push products frontier · Be part of every whole product lifecycle. Dream, Build, Run and Iterate.  · Work with the Design team to perfect the UI and UX  · Carry out code reviews to guarantee code quality · Lead and Coach a team What We Are Looking For · 4+ years of experience in developing mobile applications on Android · BS/BA degree in a technical field, such as computer science (or equivalent years of relevant experience) · Strong CS fundamentals and problem-solving skills · Familiar with designing mobile application architecture from scratch · Deep knowledge of Android platform · Appreciation of UX, automation, fast executing and well-crafted code · Familiar with Agile Methodology · Must be able to communicate in basic Mandarin due to close collaboration with Mandarin speaking counterpart in Taiwan What We Offer ·  Competitive compensation tied to contribution, not experience or career path ·  Grow with us as management or technology contributor ·  Coaching our junior and peers is part of our DNA ·  13 Month Salary ·  Up to 6 months performance bonus ·  Flexi-Benefits ·  No dress code ·  Flexible working hour ·  Top of the line Laptop (Windows/Mac) with dual monitor ·  Weekly team lunch ·  Monthly off-site team activities  
Skills 1 Year Contract (Will be renewable or convertible depending on performance) Mon – Fri: 8.30AM to 6PM Ang Mo Kio $3500 - $5500Responsibilities:Microcontroller development on Microchip dsPIC MCU Microcontroller development on Texas Instruments Hercules ARM Cortex MCU Motor PWM and PID control GUI development using C# Win Forms as well as ASP.NET Database programming using MS SQL Server C and C++ object oriented programming Qt/QML for graphical user Read more
interface(UI/UX) developmentPeriod:1 Year Contract (Will be renewable or convertible depending on performance)Working hours:Mon – Fri: 8.30AM to 6PMLocation:Ang Mo KioSalary:$3500 - $5500Requirements:Experience in GUI development using C# Win Forms as well as ASP.NET Experience in WPF/WCF Experience in database programming using MS SQL Server Knowledge of network programming using Ethernet TCP/UDP IP sockets, multicast, SNMP 3+ years of programming experience using C# Experience in C and C++ object oriented programming Experience in Qt/QML for graphical user interface(UI/UX) development Knowledge of STL, design patterns, data structures and algorithm Knowledge of programming on Linux and QNX OSInterested applicants, kindly email your detailed resume (MS Word format is preferred): [Click Here to Email Your Resume] (Reg No: R1107386) Please ensure that applications sent through email are no bigger than 1Mb. We thank all applicants for your interest but regret to inform that only shortlisted candidates would be notified. Success Human Resource Centre Pte Ltd (EA License Number: 97C4832) 1 Sophia Road, Peace Centre, #06-23/29 Singapore 228149 T: 6337 3183 | F: 6337 0329 | W: www.successhrc.com.sg
Skills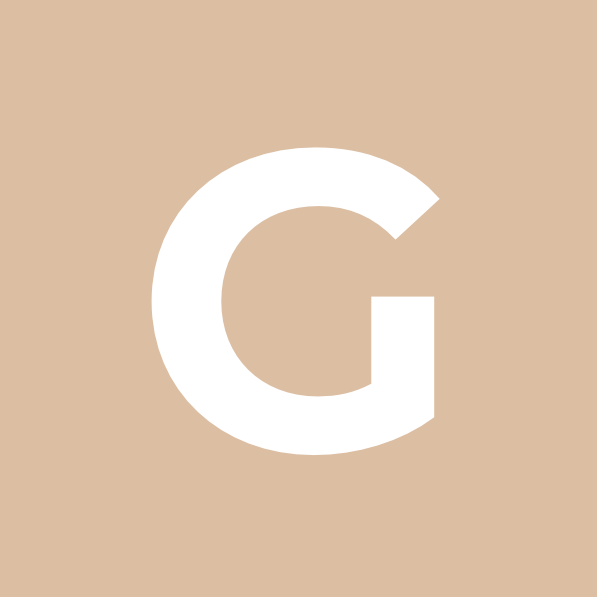 What You WillDo ·  Design and drive implementation of end to end test automation frameworks needed to test all the dimensions of products including functional correctness, performance, scale and security ·  Perform manual testing and create automation of Acceptance, Unit, Functional, Regression, Performance and Security testing by collaborating with subject-matter experts to optimize test coverage and trace to business requirements ·  Work with developers to understand new features, troubleshoot major product Read more
issues, determine root causes, and identify solutions ·  Analyze defect patterns across entire product and drive test initiatives to resolve or prevent them in the future ·  Explore new areas and technology to improve automation and QA efficiency ·  Be part of every whole product lifecycle. Dream, Build, Run and Iterate ·  Work with the Design team to ensure the perfect~ UI and UX  ·  Carry out code reviews to guarantee code quality ·  Lead and coach a team What We Are Looking For ·  4+ years of experience in automation and QA (Automation experience is a must) ·  BS/BA degree in a technical field, such as computer science (or equivalent years of relevant experience) ·  Strong CS fundamentals and problem-solving skills ·  Solid understanding of black box and white box testing, performance testing, test automation, requirements traceability and general QA process reporting ·  Comfortable learning new technologies quickly ·  Love in clean, fast, testable and scalable code ·  Appreciation of UX, automation, fast executing and well-craftedcode ·  Familiar with Agile Methodology ·  Must be able to communicate in basic Mandarin due to close collaboration with Mandarin speaking counterpart in Taiwan What We Offer ·  Competitive compensation tied to contribution, not experience or career path ·  Grow with us as management or technology contributor ·  Coaching our junior and peers is part of our DNA ·  13 Month Salary ·  Up to 6 months performance bonus ·  Flexi-Benefits ·  No dress code ·  Flexible working hour ·  Top of the line Laptop (Windows/Mac) with dual monitor ·  Weekly team lunch ·  Monthly off-site team activities  
Skills Opportunity within company with a solid track record of success Great work culture​The Employer Our client is Asia's leading media organisation, engaging minds and enriching lives across multiple languages and platforms.The company's core business is publishing of newspapers, magazines and books in both print and digital editions. It also owns other digital products, online classifieds, radio stations and outdoor media. The Job As a Deputy Interactive Graphics Editor Read more
for the digital arm of English, Malay and Tamil media , you will lead the digital graphics design team to consistently deliver creative editorial projects across multiple platforms of the Company's publications. Your responsibilities will also include:Fostering collaboration between editorial, technology and marketing teams to understand requirements and translate content into innovative interactive online packages. Manage, support and mentor design interns or junior developers, providing them with constructive feedback, creating an inspiring and positive creative culture. Creative problem solving to express own vision and elevate othersThe ProfileYou have at least 5 years of industry experience within in web development, interactive graphics in a media related industry as well as ideally exposure to news journalism. You have solid skills in HTML/CSS/JS/D3 and thoughtful about how a project might work from mobile to desktop. You are also proficient in: Illustrator, Photoshop and 3D software and After Effects You possess a proven track record with creative projects from concept to distribution. You have a thorough understanding of interactive communications, experience design and delivery systems, processes, UI design and industry best practices. You also possess excellent conceptual, verbal and written skills with an ability to present to senior clients and stakeholders.Please apply for this role using the following link: https://snaphunt.com/jobs/89273302
Skills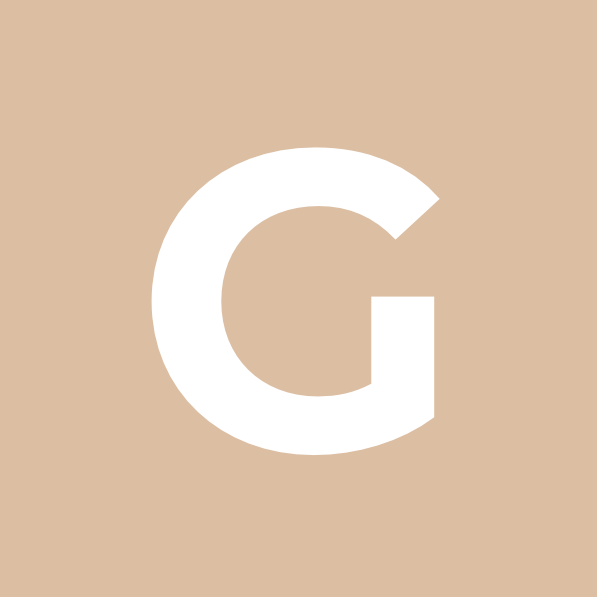 What You WillDo ·   Evaluate existing sites for persuasiveness, emotional design, and conversion; assess properties for usefulness, usability, visual design, content, and branding · Develop style guides and later design system(s) grounded in principles of modularity, extensibility and reusability · Design and establish key aspects of proposed experience and articulate how it reconciles with both business and user needs · Lead user testing / research sessions to identify and document meaningful patterns. · Read more
Combine the user research with stakeholder interviews, to understand key success factors for projects · Lead development and refinement of personas / segmentations based on research findings and integrating them within the UX strategy and design · Provide recommendations to the client / internal team based on research findings · Be great at storyboarding and visualizing concepts · Excellent communications and presentation skill · Create prototypes using tools such as Sketch, Invision, Principle, and other prototyping tool · Excellent layout, graphic design, branding, and illustration skills · Ability to offer and accept consistent critique of design work · Be part of every whole product lifecycle. Dream, Build, Run and Iterate What We Are Looking For ·  4+ years of experience in visual design in web and mobile application ·  Proven experience delivering concepts, personas, user journeys, storyboards, user flows, wireframes, prototypes, etc ·  Experience in designing for web and mobile application especially in area of e-commerce or Backoffice ·  Experience in creating high fidelity prototypes ·  Familiar with Agile Methodology ·  Must be able to communicate in basic Mandarin due to close collaboration with Mandarin speaking counterpart in Taiwan What We Offer ·  Competitive compensation tied to contribution, not experience or career path ·  Grow with us as management or technology contributor ·  Coaching our junior and peers is part of our DNA ·  13 Month Salary ·  Up to 6 months performance bonus ·  Flexi-Benefits ·  No dress code ·  Flexible working hour ·  Top of the line Laptop (Windows/Mac) with dual monitor ·  Weekly team lunch ·  Monthly off-site team activities  
Skills