Sign in or register for a JobTech account.
Jobs that require

vb

skill Roles & ResponsibilitiesWork with IT & Process stakeholder to understand the business problem being solved, the proposed solution, and translate that to a technical solution using RPA tool.Design technical solution in a scalable fashion to ensure that applicable reuse of objects and functionality is possible for future projectsDevelopment of the RPA objects using front end web spying techniques on various applications and web controls, as well as API, Read more
DB Connections, and other back end connections to applications.Full exception handling for business and system exceptions, and appropriate updating of those exceptions in work queues and reports.Unit testing of all functionality to ensure accuracy and exception handling.Build scheduling or appropriate triggering mechanism to start the process based on the business requirements.UAT and production support. RequirementsExcellent communication skills, with the ability to effectively communicate risks, challenges, and statuses.Ability to explore multiple design options with the team, challenge ideas, and come to a solution.Problem solver – does not give up at the first sign of trouble in development and tries relentlessly to solution a challenge before escalation.Understanding of SDLC including Waterfall and Agile methodologies.Bachelor's degree in computer science or Related field.Must be proficient working with applications containing popup windows,dropdown listMust be proficient designing process using work queue, capturing item status and work queue reportingRelevant experience - Experience using RPA technology will be advantageExperience with C#, VBA, VB, .NetWork using Oracle DB, Share point, REST API, SQL
Skills
$1,800 - $2,500 a monthInformation: Salary: Gross up $1800-$2500Working Day: Mon-FriWorking Hours: 815-530pmLocation: LakesideTransport provided: Jurong East & LakesideResponsibilities: Picking and packingLabelingAd hoc duties as assignedTo apply, please Whatsapp 98112051 (no calls) with the following details:Position Title:Full Name:Area of stay:Availability:Only shortlisted candidate will be notified.How Ee Yen (Vaness)Registration Number: R1879672License Number: 06C2859Job Type: Full-timeSalary: $1,800.00 to $2,500.00 /month
Skills Roles & ResponsibilitiesDuties and ResponsibilitiesConduct of Penetration Testing and Vulnerability Assessment on technology assets which include both IT and OT environments and Industrial Control Systems.Perform Red Team exercises on target technology assets.Document findings, analysis, recommendations, report preparation and presentation on tests.Develop customised tools to conduct tests.Research and build up the book of knowledge in test Techniques, Tactics and Procedures (TTPs) as White Hat testers.Familiar with cyber security principles, Read more
policies and industry best practices. RequirementsRequirements2 to 5 years of experience with application penetration testing and vulnerability analysis2 to 5 years of experience with network penetration testing and vulnerability analysisExperience in consulting, including both internal and client facing experiences.Ability to obtain a security clearance.Bachelor degree in Information Security, Computer Engineering, Computer Science or other equivalents.Understand the dependencies between business and technology and their implications to business.Ability to travel 20% of the time.Preferred Skills and Qualities0 to 2 years of experience with technology solution implementation and development.0 to 2 years of experience with technology solutions design.Good understanding of web applications, system and infrastructure architecture.Familiarity with Virtualised environments and Cloud environments.Proficient with networking and system administration.Good understanding of technology controls to address technology vulnerabilities.Experience with research, technical documentation and analysis.Knowledge of the Singapore Government regulations and policies.Ability to demonstrate flexibility, initiative and innovation in dealing with ambiguous, fast-paced situations.Ability to show proficiency in one or more regional languages and dialects.Familiar with programming languages and scripting, e.g. .NET programming, Java programming, Python, Perl, Javascript, VB Script, Batch Scripting, Bash scripting, Cron scripting, Powershell, etc.Familiar with the MITRE ATT&CK Framework, OWASP Testing Guide, OWASP Top Ten Most Critical Web Application Security Risks.Possession of excellent presentation and briefing skills.Possession of excellent oral and written communication skills.Professional certifications, including CREST, OSCP, PMP, PMI-ACP, CSM, ZCEA, TOGAF, CAP, CISSP, or SANS certifications (e.g. GPEN)
Skills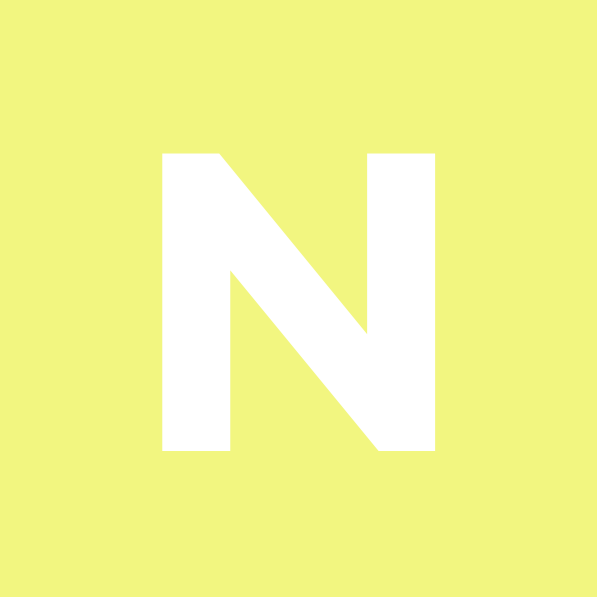 You are responsible for the administration and maintenance of all operational support issues. You will need to perform User Acceptance Test for new systems as well as assist business users during testing sessions. You are expected to provide ongoing support to the business users regarding applications functionality, business processes and data integrity. You are required to assist the team to work with vendors for IT project initiatives. You Read more
will also need to prepare and write up business requirement document based on user requirements gathering sessions. RequirementsDiploma in Business Systems, Business Applications or related disciplines Candidates with knowledge of Visual Basic, excel macro and conducting of User Acceptance Test are preferred Experience in IT roll-out projects will be advantageous Excellent interpersonal and communication skills Have a positive can do approach and manage change effectively. Team player and ability to collaborative and work effectively with a variety of stakeholdersWe regret that only shortlisted candidates will be notified.
Skills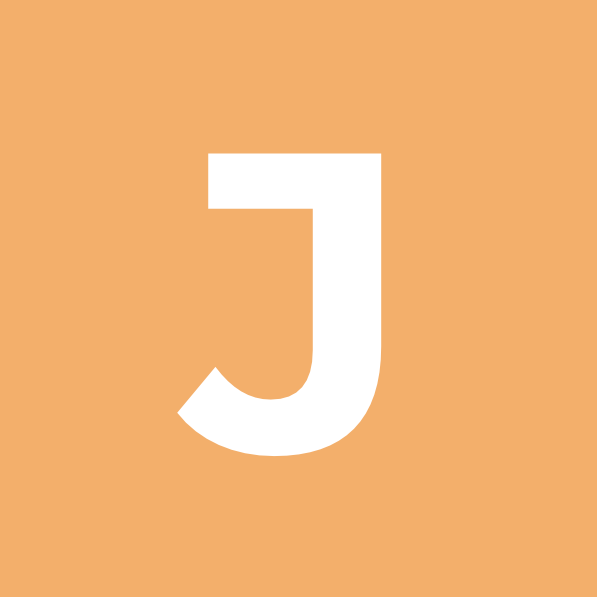 **No Agency Fees** **Healthcare Industry** **Attractive bouns (AWS + VB)** **Near MRT** Job duties: Provide frontline service to patients and visitors.Handle patient enquiries and settle complaints.Perform general admin work such as registration and booking appointment. Job requirements: Minimum GCE "N/O" Level Interested candinates please click onto the "Apply Now" button, or sent in your recent resume to [Click Here to Email Your Resume] JOBSTUDIO Pte Ltd License No.: Read more
10C4754 Lee You Liang Registration No.: R1770510
Skills PermanentMonday to Friday: 8.30am to 6pm Location: Ang Mo Kio / Tanjong PagarSalary: Up to $5000 + AWS + VB Job Description: Love working on the latest Web technologies? We are looking for full stack developers who are conversant developing Micro-services using Agile development methodology.You will be part of the agile SDLC to develop complete solution covering user-stories definition, development of web-services using Go and front-end UI using Read more
Angular. In charge of front end development for the platform Support backend development work when necessaryContractual Period:PermanentLocation:Ang Mo Kio / Tanjong PagarWorking Hours:Mon to Fri: 8.30am to 6pmSalary:Up to $5000 + AWS + VBJob Requirements:Degree in Computer Science / Engineering or any related fields Strong understanding of Micro-service architectures Full Stack Development using go-kit, nsq, mongodb and angular.js Familiar with MEAN stack Familiar with CI/CD Familiar with Distributed Messaging and Service Choreography Familiar with Containerization (Kubernetes or Docker) Familiar with traditional System-to-System integration using XML/JSON and web services Proficient in one of these programming languages: C, C++, C#, Java, Javascript, Python Knowledge of Python and Django preferred Knowledge of version control (GIT) is highly desirableAny data analytics or visualualization will be goodInterested applicants, kindly email your detailed resume (MS Word format is preferred): [Click Here to Email Your Resume] (Reg No: R1107386) Please ensure that applications sent through email are no bigger than 1Mb. We thank all applicants for your interest but regret to inform that only shortlisted candidates would be notified. Success Human Resource Centre Pte Ltd (EA License Number: 97C4832) 1 Sophia Road, Peace Centre, #06-23/29 Singapore 228149 T: 6337 3183 | F: 6337 0329 | W: www.successhrc.com.sg
Skills About UOBUnited Overseas Bank Limited (UOB) is a leading bank in Asia with a global network of more than 500 branches and offices in 19 countries and territories in Asia Pacific, Europe and North America. In Asia, we operate through our head office in Singapore and banking subsidiaries in China, Indonesia, Malaysia and Thailand, as well as branches and offices. Our history spans more than 80 years. Over Read more
this time, we have been guided by our values — Honorable, Enterprising, United and Committed. This means we always strive to do what is right, build for the future, work as one team and pursue long-term success. It is how we work, consistently, be it towards the company, our colleagues or our customers.About the DepartmentThe Credit and Risk Management function is comprised of three teams: Risk Management, Credit and Special Asset Management. We manage the risks arising from the Group's business activities within the risk appetite established by the Board. This involves identifying and evaluating the risks, developing effective risk governance and strategies as well as providing independent assessment of the overall risk profile.Job ResponsibilitiesValidate all types of Credit Risk, Market Risk Models and related Enterprise Wide Risk Management Models. Highlight to Management the areas of risk and weaknesses in the models and document the whole validation reviews. This includes the quantitative and qualitative aspects of the model development, validation and stress testing. Provide regular advice and guidance to counterparts in the regional subsidiaries. Keep up to date with academic, technical and industry developments in the field of risk model design, development, validation and stress testing, and general regulatory requirements. Continual enhancements to assessment procedures necessary to validate model parameters and performance.Job RequirementsA degree holder with at least 5 years relevant experience as a quantitative analyst in a risk management environment and/or model developer capacity. Candidates should have either a Masters or a Ph.D. degree in Mathematics, Statistics, Physics, Engineering, Financial Engineering or Applied Finance with a good working knowledge of statistics, stochastic processes, probability and measure theory, stochastic calculus, financial product modeling and numerical methods. Holders of CFA/FRM/PRM have added advantage. Proficient in VBA/C++/SPSS/SAS and most Microsoft offices software. Familiar with Basel II and local/overseas regulatory requirements. Strong written and verbal communication skills; able to work with internal managers and external regulators. A team player who is also able to work independently under pressure and meet tight deadlines.Be a part of UOB FamilyApply now and make a difference.
Skills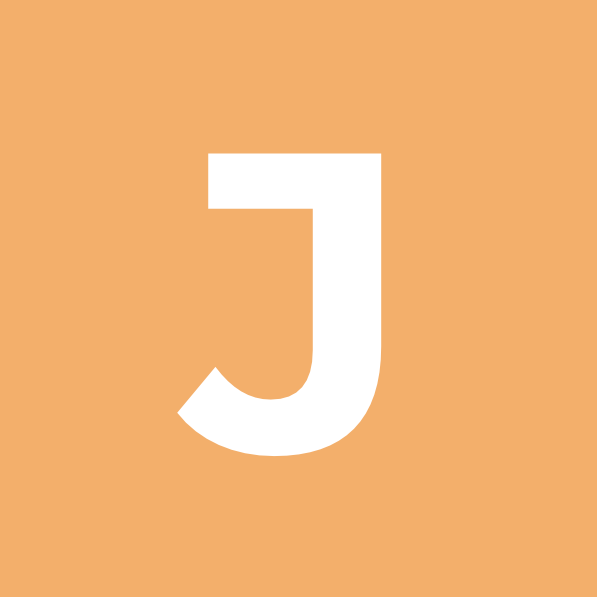 **No Agency Fees** **Healthcare Industry** **Attractive bouns (AWS + VB)** **Near MRT** Job duties: Provide frontline service to patients and visitors.Handle patient enquiries and settle complaints.Perform general admin work such as registration and booking appointment. Job requirements: Minimum GCE "N/O" Level Interested candinates please click onto the "Apply Now" button, or sent in your recent resume to [Click Here to Email Your Resume] JOBSTUDIO Pte Ltd License No.: Read more
10C4754 Lee You Liang Registration No.: R1770510
Skills Why Join? - Global leader in the elevator and escalator industry - 5 days work week - Attractive staff benefits, eg. on target bonus, leave, comprehensive insurance - Great emphasis on people welfare, growth and development Job TypePermanentSalary RangeRange from $3000 to $5000 (Depend on experience and qualification) 1 month AWS + Up to 3 months VB Transport AllowanceWorking hours / Location:Monday to Thursday: 8.30am to 6pm Friday: Read more
8.30am to 5pm KallangJob Responsibilities This position will be report to Project Manager Supervise project deliverables regarding site co-ordination and installation of Lifts and Escalator Ensure adherence to and enforce safe work methods, procedures and policies regarding all site activities & Administer contract requirements for all projects assigned.Conduct periodic checks of site progress and inform Main Contractor of discrepancy, if any; Monitor the approval of drawings, delivery from factory and update Project Manager Certify work done by subcontractors and materials delivered by suppliers and follow up with customers on monthly collection; Procure local materials as per Bill of Materials Attend meetings with Consultants, Contractors and Authority, whenever necessary; Document all key activities (Dates of handing over) in accordance with contract conditions and to Company's procedures; Submit quotations and obtain approval for variation orders in accordance with the contract conditions Assist in preparing reports for Project Manager for Clients & the Project Steering Committee Any other duties as directed by the Project Manager from time to time .RequirementCandidate must possess at least a Diploma, Engineering (Mechanical) or equivalent. At least 3 year(s) of working experience in the related field as Project Engineer Preferably Managers specializing in Engineering - Civil/Construction/Structural, Engineering, Mechanical/Automotive or equivalent.Interested candidates, please submit a detailed resume to Anson Koh at [Click Here to Email Your Resume] "We regret to inform that only shortlisted candidates will be notified" Email Address: [Click Here to Email Your Resume] Koh Kar Fu (Anson) | Recruitment Consultant | CEI No. R1655013 ScienTec Consulting Pte Ltd (ScienTec Personnel) | EA License No. 11C5781 By submitting any application or resume to us, you will be deemed to have agreed & consented to us collecting, using, retaining & disclosing your personal information to prospective employers for their consideration.
Skills
Roles & ResponsibilitiesGet to know the Role:As a GrabFood Merchant Operations Specialist, your high-quality delivery is vital to Grab and our partner community. You will be closely involved in the set up of Grab's merchant operations Every 'Grabber' is equally important and has the ability to directly impact Grab's success. You will working across different teams to out-serve Grab's merchant partners.The day-to-day activities:You will be part of the Read more
Merchant operations and support teamManage the roll out of adhoc projects when requiredEstablish new processes for ad-hoc projects and systems changes, ensuring the successful roll out of the initiativesContinuous improvement of operational processesWork closely with various stakeholders' departments to manage enquiriesRequirementsThe must haves:Knowledge of JavaScript, Python, SQL languageProficient in MS Office application, especially Excel (eg: VBA, shortcuts, formulas and Pivot table)Able to work in fast paced environment, self-motivated and display good team spiritAt least 3 - 4 years' working experience in operations and processesDemonstrate integrity and professionalism, with a customer centric and data driven decision-making mindsetGood written & spoken EnglishGood interpersonal skillsDetail oriented and meticulous;Comfortable to work with different function units in the organization and external stakeholdersWell versed with Excel formulas and functions e.g.: data lookup function, IF conditional function, pivot table, etc. will be and advantageExperience in SalesForce and knowledge of system life cycle is a plus
Skills