Sign in or register for a JobTech account.
Jobs that require

version control

skill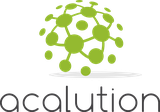 Wine.Delivery is a promising e-commerce startup and a trademark of Acalution Pte. Ltd.. It is a first class fully automated online marketplace for wine and spirits. We serve the Singapore wine market with a wide variety of wine and an outstanding online shopping experience. All wines are delivered directly to the customer's doorstep with utmost care through dedicated drivers in a fully professional manner at the perfect storage temperature.
We are looking for a self-motivated and experienced candidate with software engineering background to join our agile team!
Your Role:
• Design, develop, test, deploy, maintain and improve Wine.Delivery e-commerce site
• Design, develop, test, deploy, maintain and improve REST API for Wine.Delivery mobile app
• Work with Project Lead/ Manager to propose technical solution
• Actively participate in Scrum ceremonies
Requirements
• At least 3 years of experience in PHP and MySQL
• Proficient in Web technology stack (JavaScript, jQuery, CSS, HTML) and Magento
• Candidates with knowledge in Git source control, Payment Gateway integration, Elastic Search and Containerization Technology (eg. Docker) will be preferred
• Experience in AWS and React is a plus
• Fast learner, self-motivated, team player and detail-oriented
Why join us?
Acalution is a great opportunity for you to realise your potential. As the business grows, we are acutely aware that our people are the backbone of the company and hence are dedicated to rewarding contribution, diversity, excellence and commitment.
If finding solutions to complex problems, learning continuously, and driving change excites you, then let's have a chat. We are saying it's going to be worth it.
Skills Company: ST Engineering Land Systems Ltd.Business Area: Land SystemsJob Description:• Develop C++ software/firmware for Linux based platform and for embedded system• Perform business analysis to define software requirement specification• Document the software system-wide design and at detailed modular level • Support software quality processes e.g. white-box test and system integrationJob Requirements:• Diploma/ Degree in Electrical/ Electronics Engineering or Degree in Computer Science/ Engineering • Those with at least Read more
5 years relevant experience, may take on the role of software lead• Good programming experience in C++ • Familiar with software development tool, e.g. version control, task and defect tracking • Good knowledge of IP protocols & interfaces, i.e. TCP/IP and CAN Bus• Experience in embedded systems• Strong verbal and written communication skills with the ability to liaise with a variety of stakeholders• Ability to work under pressure and attention to details• Possess organisational skills with the ability working towards tight deadlines• Singaporeans only
Skills Roles & ResponsibilitiesAbout SalesforceSalesforce is the global leader in customer relationship management (CRM) software. We pioneered the shift to cloud computing, and today we're delivering the next generation of social, mobile and cloud technologies that help companies revolutionize the way they sell, service, market and innovate-and become customer companies. We are the fastest growing of the top 10 enterprise software companies, the World's Most Innovative Company according to Read more
Forbes and one of Fortune's 100 Best Companies to Work For. Our "more human, less corporate" culture is built around doing work that matters, winning as a team and celebrating success Aloha-style. Ready to find your #dreamjob?Database EngineerJob DetailsWe are currently looking for a Database Engineer in Infrastructure Engineering for our global team in Singapore. The Infrastructure Engineering team is a fast-paced, dynamic, global team delivering and supporting technology infrastructure to meet the substantial growth needs of the business and is essential to deployment of all new equipment and upgrades to hardware and software. In this role, you will collaborate with other Systems, Network, Database and Storage Engineers in delivering innovative solutions in an agile, dynamic environment. Key to this position will be a focus on operational excellence and automation in a secure, high-performance, highly available (99.999%) and fully resilient infrastructure across multiple data centers.ResponsibilitiesResponsible for Production operational day-to-day activities including backup, monitoring and DB performance, DB releases, patching and maintenances which are sometimes scheduled during weekends or after-office hrs.Configure and maintain Oracle Clusters environments (RAC) and Replication environments (Data Guard).Design, build, automate and deploy highly available, robust, resilient and secure database solutions.Design and scale out services in our multi-tenant infrastructure.Works in conjunction with multiple teams to make sure that the infrastructure and the applications that depend on it work harmoniously together.Document all operational processes and procedures to optimize support and management of deployed systems - demonstrate proficiency in establishing repeatable processes.Adopt, embrace and promote agile practices.Perform Design/Code reviews.Strive for quality - Develop test strategies, build automation framework, write unit and functional tests to build solid test coverage.Contribute towards new and ongoing Technology projects in areas of Scalability, Performance and High Availability and Automation.Collaborate with Architects, performance engineers and system administrators on database and system optimizations.Investigate production issues and perform root cause analysis.On call rotation for production support. RequirementsJob RequirementsDegree in Computer Science or equivalent industry experience.At least 8 years' experience as an Oracle DBA with software development experience.Development skills in UNIX shell, Perl, Python (preferred) or Java.Strong knowledge of SQL and PL/SQL.Experience supporting business-critical production database systems.Experience in following areas:DB installation, configuration, upgrade, maintenance, patching and security.Oracle Real Application Clusters (RAC), Oracle Data Guard, ASM.RMAN backups and restores.Supporting critical production databases.Experience in implementing automated tools.Good communication and documentation skills.Ability to learn quickly and deliver high quality code in a fast-paced, agile team environment.Ability to work effectively within a team environment and to work proactively.Desired SkillsExperience or Knowledge in Docker, Puppet, Jenkins Frameworks.Experience or Knowledge in Postgres and/or MongoDBKnowledge of Exadata architecture and administration.Oracle Enterprise Manager Grid Control.Database performance analysis and tuning skills at the application and physical layers.Software engineering - source control, continuous integration, test-driven development.Experience in writing unit and functional tests to build solid test coverage.Agile development experience.
Skills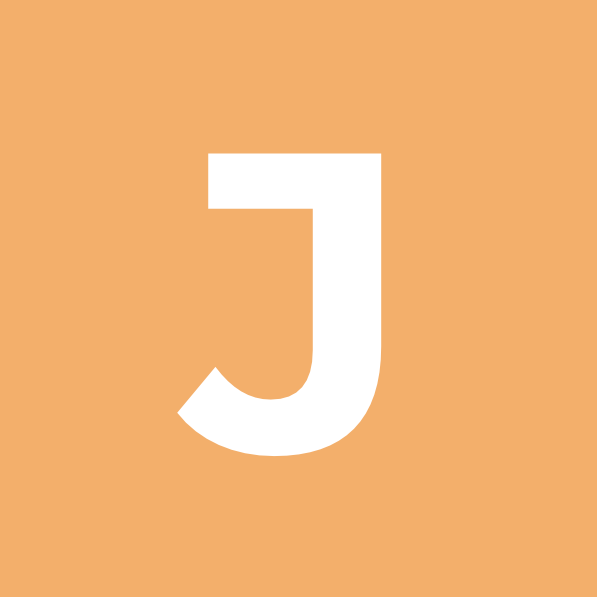 ResponsibilitiesBuild POC prototypes individually and quickly at tech scoping stage of projects Work with other developers during implementation period to meet customer requirement specifications Create and maintain a robust framework to support the apps/web Build front-end interface with focus on usability features, as well as back-end platform Optimization of the apps/web Manage to work on more than one project concurrently Work closely with pre-sales team to translate requirements/ideas Read more
into products/solutions Deliver across the entire app life cycle – concept, design, build, deploy, test, release to app stores and support Keep up to date on the latest industry trends in the mobile/web technologiesQualification EducationBachelor's degree and aboveExperienceMinimum 3 years related working experience Proven development experience in web applications A track record of delivering successful consumer products Knowledge of FinTech technologies (such as OCR, Biometrics Authentication) is a plusSkillsWeb fundamentals like HTML, JavaScript, and CSS CSS pre-processors like Sass or LESS JavaScript frameworks like AngularJS, React, or Ember etc., or JS-based build tools like Grunt, Gulp, and Bower Libraries like jQuery or Backbone.js Front-end (CSS) frameworks like Foundation or Bootstrap AJAX Back-End API design and development CRUD (Create, Read, Update, Delete) RESTful Services Web fundamentals like HTML, JavaScript, and CSS Server-side languages like PHP, Python, Ruby, Java, JavaScript, and .Net Database technologies like MySQL, Oracle, PostgreSQL, and MongoDB. Web server technologies like Node.js, J2EE, Apache, Nginx, ISS, etc. Frameworks related to their server-side language of choice like: Express.js, Ruby on Rails, CakePHP, etc. Write Clear and Detailed Technical Specifications and Documentation Familiar with version control tools (e.g. SVN, Mercurial…)
Skills

Roles & ResponsibilitiesDevOps Engineers who are passionate about developing and executing DevOps best practices, providing solution architectures and strategy for DevOps adoption.Sharp, driven and a creative problem solver who enjoys delivering valuable products that make a difference in people's lives. In this role, you will have the opportunity to design, develop, test and implement robust enterprise solutions using a combination of cloud and on-premises services.Develop and lead the Read more
code deployment process.Design, develop, test and implement robust enterprise solutions using cloud and on-premises services.Provide leadership and architecture direction in the automation of business and solution development processes.Understand and practice the source code managment methodology and verify software application and database version control.Lead/contribute to engineering efforts from design to implementation, solving complex technical challenges around developer and engineering productivity and velocity.Design and build advanced automated build, test and release infrastructure.Build, maintain and monitor configuration standards.Understand, use and support the build software that compiles, packages and queues finished applications for deployment to QA, pre-production and production environments.Ensure policies and processes are followed through the software promotion, build and deployment cycle, while providing high levels of consistent service to application development teams.Drive adoption of best practices in code health, testing and maintainability.Automate infrastructure provisioning and configuration management.Develop and monitor metrics to improve solution deliveryAnalyze and decompose complex software systems and collaborate with cross-functional teams to influence design for testability.Manage Continuous Integration/Continuous Delivery (CI/CD) tools RequirementsBachelor's degree in Computer Science or related field.3+ years of experience in software development related roles, or 2 years of professional experience plus relevant education in the software development field.Proficiency in one or more general purpose programming languages including but not limited to Java, C/C++, C#, Objective C, Python, JavaScript, or Go.Proficiency in build and code quality tools (GIT, Github, Jenkins).Experience in codifying, managing and testing infrastructure as code.Experience as an SCM or systems administrator supporting software development teams.Experience with Enterprise-level source code management system and build automation programming such as Git, VSTS, ClearCase, ClearQuest, JIRA and artifact or package management.Experience using tools or languages to develop automated processes is a plus, such as Perl, Python, or PowerShell.Prior startup or entrepreneurial experience would be a bonus.
Skills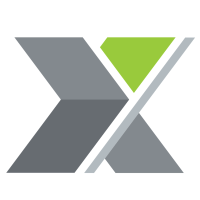 Create digital experiences! These three words are the guiding principles for a Junior Developer at Xtremax. We're seeking fresh graduates with a passion and interest in programming. With plenty of learning opportunities, you'll pick up new softwares and work within a team under a team lead to resolve clients' issues. Apply now if you are up for the challenge! ResponsibilitiesRespond to various IT issues that aren't just a Read more
matter of "turning it off and on again"Attend client meetings to address technical issuesDevelop web applications using ASP.NETManage source code using version control systems, such as GitCreate technical and functional documentation according to our adopted methodologiesRequirementsFresh diploma or university graduates in relevant fields are welcome!Basic programming knowledge and experience (gained commercially or academically)Good communication and leadership skills
Skills Roles & ResponsibilitiesAt AeroLion Technologies, we develop unmanned aerial vehicles (UAVs) and their related solutions for industrial and commercial use. As a senior software engineer at AeroLion, you will lead and develop many intelligent software features for the autonomy of AeroLion's in-house developed BlackLion UAV systems, which are customized for a few forward-looking industrial applications.Your job responsibilities are:Architect & develop software stacks that can support navigation and mission Read more
planning for autonomous UAVsWork on the UAV's navigational systems related to mapping, localization, path planning, obstacle detection and avoidanceWork with other members of the software team to develop system interfaceAnalyze and convert business requirements to software requirementsProvide software maintenance and debugging support RequirementsBachelor Degree / Master in electrical or electronic engineering, computer science, robotics or related fieldMore than 2 years of practical and implementation related experiences preferredEnough experience of programming in C/C++Experience with Robot Operating System (ROS) and knowledge of common robotics concepts, such as SLAM and path/motion planning preferredExperience with source code control systems like Git preferredMotivated, proactive attitude and good communication skills
Skills
Xilinx is the world's leading provider of All Programmable FPGAs, SoCs and 3D ICs. These industry-leading devices are coupled with a next-generation design environment and IP to serve a broad range of customer needs, from programmable logic to programmable systems integration. Our All Programmable devices underpin today's most advanced electronics. Among the broad range of end markets we serve are:  Aerospace/Defense Automotive Broadcast Consumer High Read more
Performance Computing Industrial/Scientific/Medical(ISM) Wired Wireless Xilinx is looking for a motivated full stack python/php web developer to develop internal tools for Global Operations and Quality (GOQ) department.  The tools will be used across different teams in GOQ to help improve efficiency on logistic process.  Candidate will have chance to build these tools from scratch and encourage using latest SW technology for development. Job Responsibilities: Collects requirements from different stakeholders and proposes specification based on the requirements. Exercises best software practice to ensure the tools quality. Performs code review of team member implementations to ensure the correct behavior of specifications and interpretation of associated data Writes/maintains test cases with every new features, enhancements, and bug fixes Proactively investigates new methodology and latest SW technology to help the tools become more scalable and maintainable Works with stakeholders in different locations to collaborate new features development and test plan Works with the team to develop software testing strategy Required Skills: BS/MS in Computer Science or equivalent 1 to 2 years of professional software engineering Proficient in Python/PHP and SQL Experience with AJAX, JQuery, JSON Experience with Open Source technologies and Linux operating system Experience in HTML5, CSS, and Bootstrap Proficient in a source control system (preferably Git) Familiar with automation and system regression testing is a plus Familiar with MongoDB is a plus Knowledge on Perl, C++ and shell scripting are all a plus Excellent written and verbal communication skills Strong troubleshooting and problem-solving skills
Skills Contribute to the direction of the solution scope and individual project iterations that result in early feedback and the release of value-added functionality. Take ownership of assigned tasks and ensures successful on-time completion. Proactively communicates the overall iteration/project status to team and product owners. Effectively communicates with other development teams. Scopes and plans project iterations with leaders and project teammates. Identifies technical areas for continuous improvement.·Job RequirementBS in Read more
Computer Science or related field, or equivalent At least 3 years of work experience as back end engineer or full stack developer Experience with several of the following technologies: Java, PHP, .NET, Node.js, SQL/Hadoop, Ruby, Angular, MuleSoft, HTML, CSS and Javascript Experience with source code control systems (GIT) Experience building products within public-cloud ecosystems, preferably AWS A proven track record in building web applications. Solid knowledge of web performance best practices and scalability Excellent communication, brainstorming and teamwork skills Experience working in Agile environment (Scrum) is a plus
Skills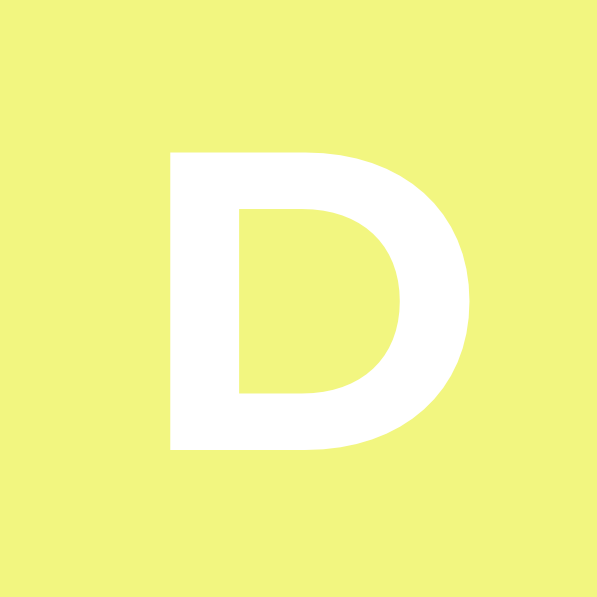 Roles & ResponsibilitiesJob Title:Support EngineerReports to:Big Data & Infrastructure ManagerAbout Dathena ScienceDathena is a Swiss and Singaporean company developing data governance software based on machine learning algorithms. Dathena is the most complete and accurate data governance platform and is the only solution to easily classify and manage data with this level of accuracy while helping companies to comply with regulations. Using cutting edge machine learning technology, Dathena sift Read more
through all unstructured data allowing to regain full control on company's information.Job Purpose:The Support engineer will support Dathena's infrastructure and daily health by managing machines maintenance.We will require to maintain a good global health of systems, keeping machines up to date and handling user accounts.Build servers and monitor hardware suppliesRemote and on-site support of Dathena's systemsRequirementsResponsibilities:Maintenance of the company networkMaintain and improve the availability time of servers with pro-active care and supportTake care of internal and external hardware demandsSkills and Qualifications:System administration (with hardware diagnostics)Basic server hardware knowledgeKnows how to manage Linux (CentOS, Debian, Ubuntu, …)Version control (Git, SVN, …)Network management (IP addresses, routes, …)Infrastructure monitoring (Nagios, Icinga, Shinken, …)Low level scripting (Shell)High level scripting (Python, Perl, Ruby, …)Interest in securitySoft Skills:Fluent in EnglishGood Oral and Written Communication SkillsTime managementInterpersonal SkillsCritical ThinkingProactive and interested in network and security news, the candidate should be able to implement good security practicesWorking Conditions:Working conditionsThe Support Engineer must fully embrace the team spirit of a young and innovative start-up. They must be able to adapt to a multi-cultural environment. Travel and remote location might be required.Location: Singapore R&D OfficeDirect reportsNone – Subject to change following the company growth and development.
Skills