Sign in or register for a JobTech account.
Jobs that require

version control

skill

Job Duties & Responsibilities
Taking L1 and L2 support of existing BAU systems.
Taking the ownership of investigating the root causes within SLA
Manage the lifecycle of Jira tickets
Must-have requirement
Strong knowledge in Linux operation system
Shell scripting will give added advantage
Strong SQL knowledge (Oracle, MySQL, MaraiDB)
Understand Production release procedures
Understand Infra activities (Network, ID management, LDAP, Firewall, etc.)
Good knowledge on Openshift support. Or any other cloud based support.
Good-to-have
Familiar with Cloud Platforms like AWS, Open Shift
Familiar with DevOps
Professional Qualification
A Bachelor's degree in Computer Science (or equivalent experience)
4 – 9 years of application support experience
Relevant industry experience on Solaris, Linux systems
Fundamental knowledge of distributed Architectures, SOA, Micro-services, PaaS
Source Code control (experience with Git preferred)
Able to perform unix / linux scripting.
Monitor and address issues relating to capacity constraints and performance related items.
Skills

Act as development team lead to implement security solution / application, especially related to authentication, authorization, token, and identity management
Understand the system flows of the primary business processes, with a clear picture of the functionality map and the applications footprint of various applications across the map
Interface and coordinate tasks with internal and external technical resources. Collaborate to provision estimates, develop overall execution plan to perform system installation, customization, and integration
Convert design artefacts into actual deliverables
Provide quality assurance for all deliverables produced in the full life-cycle of delivery
Produce releases of software components with proper version control
Support proof-of-concept activities during assessment of new security solution/application paths
Provide guidance and support to developers within the team
Required Experience
At least 7-10 years of working experience on bank application development, and minimally 3 years as development team lead
Proven experience in design and development of APIs / microservices
Working knowledge of Web API, REST, XML, JSON, Security (such as OAuth, OpenID Connect)
Extensive experience in Java, JavaScript, Spring, Eclipse, JUnit, Open Source stacks and Linux (Scripting and Shell)
Experienced in DevOps and CI/CD
Knowledge in Identity and Access management domain, with practical experience with ForgeRock Product Stack (AM, IDM, DS, IG) is desired
Experience with 2FA security providers, such as VASCO, VKEY, and integration with HSM is preferable
Strong experience in agile methodologies and test-driven development
Experience with Cloud based Development is preferable
Knowledge on cryptographic algorithms is preferable
An excellent team player as well as an individual contributor with good communication and interpersonal skills
Good communication skills in English
Skills SGeBiz is one of Singapore's fastest growing startups. Our mission is to create a strong community of buyers and sellers in the B2B arena and solve their problems and help them grow. We specialize in an array of cutting edge digital solutions. Through our main product, Ezyprocure, we are revolutionising the F&B industry.
Our e-procurement platform enables businesses from SMEs to large Organisations ensure productivity, growth, cost savings, seamless payments and also to make smarter data-driven decisions.
We are expanding rapidly and are looking for highly motivated team players that can join us.
JD:
We are looking for few capable senior software developers, with strong communication skills, a keen understanding of problems and solving them, whoever feels comfortable talking to developers and also capable of project task planning.
You should have knowledge of Java Architecture, UI / UX /development with latest Technologies.
Web App Front End : Must Have - AngularJS, JavaScript, HTML 5, CSS, Bootstrap, Mobile UI. Angular 6.0
Back End : Java, Spring, Microservices -Must Have ORM : Hibernate -Must Have
Build Tool : Maven -Must Have.
Hosting : AWS EC2, AWS RDS -Good to Have
Database : MySQL -Must Have
Storage : AWS S3 -Good to Have
Revision Control/Source Control : Bitbucket -Must Have
Additionally we require candidates to be expert in web services/middleware, building restful API for our system
Skills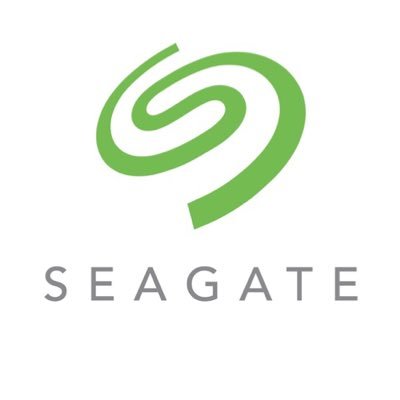 184432 Senior Security Firmware Engineer (Open) Seagate is seeking candidates in the exciting and rapidly growing field of security and storage security.  Successful candidates will join a worldwide team architecting, developing, and deploying storage security products across the Seagate market space. Take this opportunity to grow your career and join the Seagate Security Engineering Team leading the storage security industry. The successful candidate will be part of Seagate Read more
Security Engineering team in Singapore. This role will focus on Security Firmware and Architecture development. The candidate should demonstrate good judgment in selecting methods and techniques for obtaining architecture and firmware solutions. Normally receives little instruction on day-to-day work and general instructions on new assignments. Requirements: Demonstrated programming capabilities in one or more languages such as C, C++, assembly, Python, etc. Demonstrated problem solving capabilities and able to readily applies critical thinking. Experience of micro-controller and its interaction with firmware. Experience using firmware and hardware development tools (emulators, trace, version control, oscilloscopes, compilers, linkers, and analyzers). Self-motivated and be able to comprehend and apply new knowledge quickly and effectively on the job. Demonstrated communication skill and ability to articulate technical issues. Willingness to learn and achieve results through a multi-disciplined, worldwide organization. Ability to travel internationally. Degree in Engineering Preferred qualifications: Experience and knowledge of cryptography with strong interest in its industrial application. Familiarity with security and storage security protocol standards (TCG, NIST, ISO, CC, FIPS, etc.) will be added advantage Experience and knowledge of storage drives will have added advantage Job Family: Engineering Professional
Skills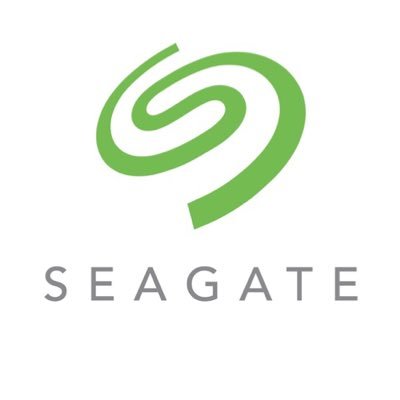 190395 Staff Security Firmware Engineer (Open) Seagate is seeking candidates in the exciting and rapidly growing field of security and storage security.  Successful candidates will join a worldwide team architecting, developing, and deploying storage security products ( HDD and SSD ) across the Seagate market space. Take this opportunity to grow your career and join the Seagate Security Engineering Team leading the storage security industry. The successful candidate Read more
will be part of Seagate Security Engineering team in Singapore. This role will focus on Security Firmware and Architecture development. The candidate should demonstrate good judgment in selecting methods and techniques for obtaining architecture and firmware solutions. Normally receives little instruction on day-to-day work and general instructions on new assignments. Requirements: Demonstrated programming capabilities in one or more languages such as C, C++, assembly, Python, etc. Demonstrated problem solving capabilities and able to readily applies critical thinking. Experience of micro-controller and its interaction with firmware. Experience using firmware and hardware development tools (emulators, trace, version control, oscilloscopes, compilers, linkers, and analyzers). Self-motivated and be able to comprehend and apply new knowledge quickly and effectively on the job. Demonstrated communication skill and ability to articulate technical issues. Willingness to learn and achieve results through a multi-disciplined, worldwide organization. Ability to travel internationally. Degree in Engineering Preferred qualifications: Experience and knowledge of cryptography with strong interest in its industrial application. Familiarity with security and storage security protocol standards (TCG, NIST, ISO, CC, FIPS, etc.) will be added advantage Experience and knowledge of storage drives and interface protocol (SAS, SATA, NVMe ,etc) will have added advantage Job Family: Engineering Professional
Skills

Roles & ResponsibilitiesDaimler Financial Services (DFS) supports the sales of Daimler Group's automobile brands with financial services which range from financing and leasing to insurance and fleet management. The regional DFS office AAP (Africa, Asia Pacific) located in Singapore plays a pivotal role for DFS's business development in AAP markets.In our aim to become an integrated financial services and mobility provider and the ever evolving change of our Read more
customer needs, the company has decided to set up a "Digital Solution Centre" in Singapore. The newly established unit will focus on producing highly customer centric and fully integrated solutions to our end users in 11 markets. Digitizing our business with the aim to sell vehicles online is only a snapshot of the current scope of work. Within our Tech Team we will be the key player on making this vision actual reality and make DFS be ahead of the game.As part of our operations team, you will play the key role in making our aspired digital target landscape meet our high quality standards as Mercedes Benz Financial Services towards our users.Together with the development team you will be responsible to support our new digital products end to end. You are going to ensure that our products are consistently working with each other and enable a flawless user experience. With your strong technical background you will be able to discuss with the development team on product improvements which leads to great customer experience and DevSecOps automation. We are looking for a candidate who lives and breathes excellent software quality and works together in a team of developers to level up our digital products. Requirements1. Education & Work experienceBachelor in ITExpert in service operations process of incident management, request management and change managementExperienced in application deployment and liaising with infrastructure and project teamsGood and clear communication skillsITIL Foundation certified2. Technical knowledgeGood IT Infrastructure background and technical understandingProfound knowledge with Microsoft products such as Windows Server, SQL Server, IIS, MS Office etc.Good knowledge of ITIL processesFamiliar with auto-deployment and version control tools such as Octopus, GitHub, Team Foundation Server etc.3. Soft skills/individual competencePossess strong Leadership and Customer-oriented attitudeHighly-motivated individual and able to work independently as well as a team player;Possess good problem-solving skillsExcellent communication skills in both written and oral with cross-cultural competence.Excellent organizational & facilitation skillsFamiliar with agile projectsOpen mind-set and hands-on approach
Skills Responsibilities:Design and architect resilient and scalable software architecture & APIs on the web.Improve performance and robustness of our products & services.Collaborate with other team members to incorporate team innovations.Knowledgeable in Agile & Scrum methodologies.Guide & mentor Software Developers on web development best practices & methodology.Drive continuous integration processes & automation.Requirements:A degree in Computer Science or equivalent industry experience.At least 2-years solid experience on professional web development experience.Experience using Read more
Amazon Web Services (AWS) and its various components.Knowledgeable in back-end technologies e.g. Django, Python, MongoDB.Knowledgeable in version control systems e.g. Git.Experience in TDD is a plus.Qualified or interested candidates, kindly apply in through emailing your CV to us at: bizhub.jobs3(at)gmail.comTo facilitate faster application processing, please utilize the email stated and not Apply Now or Send Email links in this website.We regret that only shortlisted candidates would be notified.Bizhub Asia Pte Ltdwww.bizhubasia.comEA No. 08C2822
Skills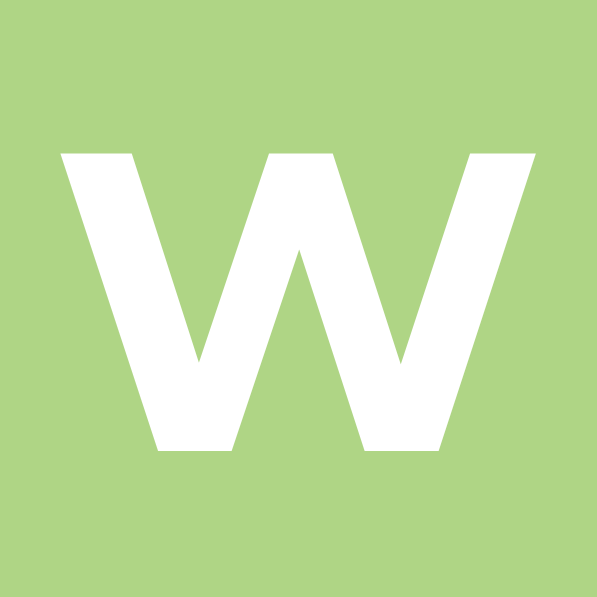 Roles & ResponsibilitiesWorldQuant develops and deploys systematic financial strategies across a variety of asset classes and global markets. We seek to produce high-quality predictive signals (alphas) through our proprietary research platform to employ financial strategies focused on exploiting market inefficiencies. Our teams work collaboratively to drive the production of alphas and financial strategies – the foundation of a sustainable, global investment platform. Technologists at WorldQuant research, design, code, Read more
test and deploy projects while working collaboratively with researchers and portfolio managers. Our environment is relaxed yet intellectually intense. Our teams are lean and agile, which means rapid prototyping of products with immediate user feedback. We seek people who think in code, aspire to solve undiscovered computer science challenges and are motivated by being around like-minded people. In fact, of the 600 employees globally, approximately 500 of them code on a daily basis. WorldQuant's success is built on a culture that pairs academic sensibility with accountability for results. Employees are encouraged to think openly about problems, balancing intellectualism and practicality. Great ideas come from anyone, anywhere. Employees are encouraged to challenge conventional thinking and possess a mindset of continuous improvement. That's a key ingredient in remaining a leader in any industry. Our goal is to hire the best and the brightest. We value intellectual horsepower first and foremost, and people who demonstrate an exceptional talent. There is no roadmap to future success, so we need people who can help us create it. Our collective intelligence will drive us there. THE ROLE: WorldQuant is seeking an exceptional individual to lead the design and implementation of large-scale, complex software systems. The candidate is expected to work closely across teams within WorldQuant as a hands-on leader. A successful candidate will possess an in-depth knowledge of design patterns, software architecture and design principles and how to implement them. He/she should be familiar with common technologies used in distributed systems as well the use and maintenance of database systems. The candidate must have strong knowledge of Python 3 and associated libraries. The engineer needs to constantly write unit tests and document all code. This person should have a solid understanding of the development process pipeline, practicing effective code version control, as well as Continuous Integration and Deployment. Most importantly, the candidate must be pro-active and adapt quickly to changes in the underlying software system and hardware infrastructure.RequirementsWHAT YOU'LL BRING:  Degree in a quantitative or technical discipline from a top tier institution  6+ years of experience as a developer with experience in developing distributed systems; demonstrated experience mentoring and guiding junior members of the team  Capable of mentoring and guiding junior members of the team who have had less experience in developing software systems  Demonstrated ability to program in Python (working knowledge of Numpy, Pandas, Django and Asyncio) and developing cluster-based applications on Linux/Unix platforms; familiarity with scripting languages  Working knowledge in various database and messaging technologies such as SQL, Redis, Kafka, Cassandra etc.  Possess a strong mathematical background to better understand the quantitative environment and more effectively translate business requirements into software solutions  Familiarity with technologies related to distributed systems such as Kafka, Redis, ZooKeeper, Mesos and Kubernetes  Experience using relational (MySQL etc.) and NoSQL (Cassandra, MongoDB)  Exceptional communication skills in both verbal and written form  Excellent problem solving abilities and judgment with strong attention to detail  Mature and thoughtful, with the ability to operate in a collaborative, team-oriented culture  Motivated by the transformational effects of technology-at-scale
Skills

We offer a wonderful opportunity for a proactive and passionate back-end developer intern to get to work with exciting mobile application projects and experiment with latest technologies such as augmented reality and artificial intelligence.In our company you get to work and use your developer skills in several areas across the end-to-end development process. If you love challenges and to learn new skills and technologies, this position is the Read more
right for you!ResponsibilitiesWork closely with a small team and participate building scalable back-end systems for mobile applicationsWork with databases, web tier and server application stackWork with REST APIsEnsure excellent code qualityAssist and support the team with testing, troubleshooting and optimizing the apps to make sure they run smoothly on mobile platformRequirementsStudying/studied computer science, engineering, mathematics or another relevant subject (preferably Batchelor's or similar degree already completed)Hands-on experience in JavaScriptback-end development (Node.js)Experience in RESTful APIs and JSON data formatExperience in Git version controlKnowledge of NoSQL databases (e.g. MongoDB)Knowledge of microservice architectureKnowledge of AWSGenuine interest in emerging technologies such as augmented reality and artificial intelligenceStrong problem solving and debugging skillsGood communication skills in EnglishAbility to work in a small team and independentlyEntrepreneurial and experimental mindsetPositive can-do attitude and teamwork spiritInnate curiosity and passion to learn and develop your skills continuouslyFast learnerSingaporean/studying in Singapore (We are not able to sponsor any work visa for this internship)Preferred qualificationsExperience in full project life cycle software developmentExperience in developing applications using Node.jsFamiliar with data structures and algorithmsExperience in mobile developmentHands-on experience in working with AWS or other cloud-based infrastructureKnowledge of agile principles and practicesKnowledge of unit testing and test automationWhat we offerWe offer a fast-paced and fun start-up working environment where you'll get to wear several hats, build your skills in multiple areas (if you wish), and be deeply involved in developing the company. You get:Friendly, passionate and enthusiastic colleaguesGood work-life balanceFlat hierarchy, trustful and open work culture fostering creativityCentral office location in the heart of Singapore, next to Clarke Quay MRT station
Skills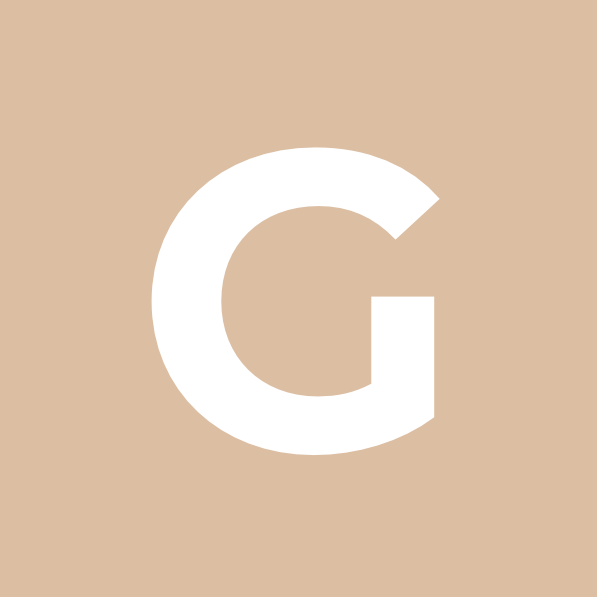 Roles & ResponsibilitiesLeads and guides the development team.Defines the requirements and completion criteria for each iterationPlans the iterations and overall schedule.Ensures consistency and uniformity in the different work produced by the development teams.Participates in all the reviews with client's business analyst, Business Users and originators of service request.Plans, develops and executes a technical project plan.Understands detailed business requirements and translates to technical specifications / deliverables for the technical Read more
team.Performs impact analyst and proposes project approaches and solutions.Performs application design.Performs application build.Plans and performs Unit Test, System Test and Integration Test.Performs reviews on technical deliverables.Assists Project Manager and IT Architect in test planning / execution and quality management activities.Defines, develops and coordinates systems interface across teams.Works with infrastructure team to coordinate the project deployments and projectenvironment setupWorks with client or client's appointed third party vendors on performance / security test where required.Plans, develops and execute a technical deployment plan.Plans, develops and executes a systems data migration plan.Enforces configuration management / version control in Microsoft Team Foundation Server.Responsible for code merge and code integration from multiple projects.Consolidates project artefacts in Microsoft SharePoint project library.Familiar with various IT delivery frameworks and process (E.g. Application Delivery Methodology, Testing Methodology, Quality Management, Systems Engineering).Assists the IT Architect in technical solutioning and systems engineering activities.Understands and coordinates production Change Requests and other processes required for system implementation.Develops technical and user documentation.Evaluates new technology where required.Conducts user training.Supports client Disaster Recovery activities.Supports Production problem solvingPerforms requirements gathering and analysis, develops consolidated requirements documents and functional specifications.Organises requirements gathering workshop / brainstorming session with various stakeholders to elaborate requirements.Identifies opportunities that can improve efficiency of business processes.Develops functional and conceptual design for new applications / enhancement to existing applications.Develops storyboard to prototype to validate functional requirements.Provides domain expertise and recommendations in assessing new IT software projects and initiatives to support and enhance IT systems.Understands and develops model for business data relationship andprocesses.Identifies and performs IT-Business gap analysis. RequirementsAt least EIGHT (8) years of IT project management experience with at least THREE (3) years as a Scrum Master or equivalent in AGILE implementation for .NET systems.Certified Scrum Master by Scrum Alliance or equivalent.Solid understanding of the Scrum framework and the ability to train the project team.Proven Business Process Reengineering (BPR) consulting in the past three years and must have executed at least THREE (3) BPR contracts.To apply, please submit your resume in MS Word format together with your application. We regret to inform that only shortlisted candidates will be contacted. Thanks.EA License No: 18S9060 Registration No: R1324990 (Neha Singh)
Skills