Sign in or register for a JobTech account.
Jobs that require

virtualization technology

skill Contract Woodlands Monday to Friday (8:00 am – 6:30 pm) Up to $7,000 Responsibilities: In this role, you will:act as the customers advocate and technical focal point for the ongoing support of their IT environment monitor cases and analyze customers systems help facilitate meetings and collaborate with other groups collect / analyze data logs and generate reportsPeriod: Contract Location: Woodlands Working Hours: Monday to Friday (8:00 am – Read more
6:30 pm) Salary: $6000– $7000 (depends on qualification and experience) Requirements:Experience troubleshooting in a technical environment Strong depth of knowledge across one or more key technologies of server, storage, and/or networking strongly preferred Experience with and understanding of:Hardware replacement Firmware upgrades Installing patchesSoftware and hardware knowledge of computing, storage, and peripheral devices Advanced proficiency with case management databases and tools preferred Intermediate level knowledge in Converged Infrastructure and Management Tools Strong understanding of technical IT support, as well as basic project management skills Operating System (OS) knowledge: Windows, Linux, or Unix Virtualization experience (VMware) desirable Required to be on standby 24/7Interested applicants, kindly email your detailed resume (MS Word format is preferred): [Click Here to Email Your Resume] (Reg No: R1658584) Please ensure that applications sent through email are no bigger than 1Mb. We thank all applicants for your interest but regret to inform that only shortlisted candidates would be notified. Success Human Resource Centre Pte Ltd (EA License Number: 97C4832) 1 Sophia Road, Peace Centre, #06-23/29 Singapore 228149 T: 6337 3183 | F: 6337 0329 | W: www.successhrc.com.sg
Skills Why You'll Love CiscoWe change the World, you will become passionate about your employer and the brand you represent. Everything is converging on the Internet, making networked connections more meaningful than ever before in our lives. Our employees' groundbreaking ideas impact everything imaginable, from entertainment, healthcare, and education, to public and private sectors, smart-cities, and everyday devices in our homes. Here, that means we will take creative ideas Read more
from the drawing board to dynamic solutions that have real world impact. Cisco is evolving a rich solution portfolio of next generation software, hardware, and services to meet customers' changing business requirements in the digital economy.What You'll DoThe Solutions Integration Architect (SIA) is a critical customer facing role that requires the instinctive ability to recognize gaps in customer capabilities and translate them into business requirements and an execution strategy. The solutions typically span horizontally cross architectural boundaries and may call for development of new solutions where none exist and clearly target solutions to business challenges and drive outcomes in the customer environment. You are responsible for the development of the overall vision that underlies the customer centric solution, and play a primary role in the design and implementation of that end-to-end solution. You are expected to transform single solutions into repeatable solutions that can be used across a larger customer base.To be successful, you will be expected to establish deep and strategic customer and industry relationships. You will collaborate with and influence senior level executives in top customer accounts across other Cisco organizations and in recognized industry forums. You are also responsible for engaging and influencing multiple constituents across the Customer Experience organizations.Key Responsibilities:Recognize opportunities that are possible and practical leading to a longer-term account strategy and roadmap.Executes and implements by leading cross-services delivery organizations for AS-wide engagements.Clearly illustrates the value of Cisco services to the customer by aligning Services' skills, efforts, and deliverables directly to the business, operational, or transformational outcomes objectives for beachhead accounts or large accounts.Manages business constraints for implementation.Lowers customer risk and leverages customer assets by consolidating and reconciling inter-operability requirements, refining and validating dependencies, and confirming readiness for transformation (multiple customers, vertical, or segment, existing solutions).Applies understanding of Cisco horizontal, or cross-architectural, solutions to develop repeatable business level proposals.Uses multiple technologies to create vertical- / segment-specific solutions for our customers as needed.Creates delivery cohesion by coordinating and orchestrating the multiple services being delivered into a single effort/outcome.Creates opportunities by identifying gaps in customers' capabilities and relating them to business and technical architectures (solutions).Creates foundations for success by formulating high-level implementation and migration strategies.Transforms process, operational, and business architectures into technology enablers.Partners closely with Program Managers to own the project life cycle, from initial kickoff through requirements analysis, design, and implementation phases for projects within the solution area.Owns business solution roadmap for assigned customers.Surveys market landscape for solution insights, direction, vendors, and methods.Drives business development life cycle by serving as a SME to help identify and qualify business development opportunities and influence incremental growth.Develops and maintains vendor and partner relationships across the ecosystem.Builds and maintains repository for deliverables, methodologies, and engagement collateral to enable leverage and re-use.Provides direction to and coordinates efforts of engineers and Solution Architects across all Services.Actively guides Services Sales pursuits to closure and takes direction from Theater Leads, SDEs, and Enterprise Architects.Who You'll Work WithCisco's Customer Experience (CX) team is one of the highest growing areas at Cisco. Passionate about the management and automation of customer's hybrid IT, consultants work with some of the largest and thought-leading customers in the world. This Professional Services group helps build solutions, leads implementations, and enables customer self-sufficiency on market-leading Cisco software products.As a SIA, you will report directly into the Theater Delivery Team and be in charge of the installation, integration, customization and delivery of software products focusing on cloud and networking orchestration and automation. There will be significant customer interaction including on-site delivery for POCs, Production-Pilots and Production deployments.Who You AreYou have experience in designing, deploying and maintaining Enterprise networks, as well as deep knowledge in network configuration of Enterprise and Data Center products, routers and switches.You integrate systems to multiple enterprise applications.You transfer knowledge of implemented software and processes to customer in hands-on sessions, and by creating customer-facing documentation.You are able to explain technical issues and present information in a concise manner to both technical and non-technical personnel.You maintain effective working relationships with assigned customers and project managers.You effectively work independently and as part of a team to implement solutions for customers.You generate network configurations from Low Level Design for highly complex networks.You plan and execute highly complex Network Upgrade and Network Migration activity.You have a University degree and 8+ years of experience in network engineering or a telecommunications support environment.You are skilled in communication, conflict management, negotiation, presentation/demonstration, and written communication.You have excellent troubleshooting skills.You are a trusted advisor to customers and the business.You can create technical documents, such as method of procedures, solution design, installation procedures, testing procedures, troubleshooting guides, etc.You possess knowledge of regulatory environment, policies, and industry requirements specific to customers served (i.e. HIPAA, FISMA, Sarbanes-Oxley, etc.).You deliver long term, strategic business relationships that bring business growth results.You have Financial Acumen – understand finance and P&L process and standards.Desired Experience:You have deep expertise of OSI Layer 2 (Spanning tree, vPC, Fabric Path, EtherChannel, VLAN, etc.), Layer 3 switching/routing (OSPF, EIGRP, ISIS, BGP, MPLS, IPv4/6), DNS/DHCP WAN/ISP, network virtualization (N1kv, VRF), basics of higher layer protocols: SSL/TLS, HTTP, real-time traffic (voice/video), NFS, database access protocols.Extensive experience in Cisco's Data Center Product Line: Nexus Products (N9K, N7K, N5k, N2k, N1kV), Catalyst products (65xx, 49xx switches).Advanced degree or certifications strongly preferred (CCIE).Why CiscoAt Cisco, each person brings their different talents to work as a team and make a difference.Yes, our technology changes the way the world works, lives, plays and learns, but our edge comes from our people.We connect everything – people, process, data and things – and we use those connections to change our world for the better.We innovate everywhere - From launching a new era of networking that adapts, learns and protects, to building Cisco Services that accelerate businesses and business results. Our technology powers entertainment, retail, healthcare, education and more – from Smart-cities to your everyday devices.We benefit everyone - We do all of this while striving for a culture that empowers every person to be the difference, at work and in our communities.We are an equal opportunity employer and value diversity at our company. We do not discriminate on the basis of race, religion, color, national origin, gender, sexual orientation, age, marital status, veteran status, or disability status.
Skills
A leading energy utility company in Asia Pacific, SP Group is committed to delivering world-class electricity, gas network performance and superior market support services in Singapore and Australia. We invest in developing our people so that they are able to achieve their career aspirations and lead enriching lives. With a strong culture based on commitment, integrity, passion and teamwork, you too will be inspired to succeed at SP Read more
Group. We are looking out for self-motivated, dynamic and talented individuals to join our growing team. If you are capable of meeting the challenges and seizing the opportunities in today's business environment, come join us in Powering the Nation! What You'll Do: Windows/Active Directory Administrator (Security and Compliance)Ensure server OS / firmware / hypervisor hardening review, implementation and Compliance Ensure server OS / firmware / hypervisor Vulnerability Tracking and Compliance Ensure server OS / firmware / hypervisor Patching Compliance Identify and mitigate risk of security vulnerabilities in Windows/AD servers Review and remediate vulnerabilities arising from pen-test Manage / work with External / Internal auditors for all OS audits Review ongoing and proposed projects to identify opportunities for server architecture and security improvement Design, implement, maintain and audit the access control and server protection methods Assists in development of systems and procedures affecting server/AD management, security, design, and maintenance Review technical documentation to verify compliance and establish architectural standards and guidelines Upholds enterprise policy guidelines and recommends new and improved guidelines Liaise with external teams to ensure secure implementation of server infrastructure Configure, monitor and review server/AD logs for unusual system activities Applies system patches and validates integrity of Windows and AD servers. Manage and ensure server user accounts /AD accounts/ rights validity Administering active directory domain Managing groups and share permissions, creating and managing group policies Drive automation to improve operational efficiency and enhance server/AD security Coding of PowerShell and batch scriptsWhat You'll Need:Degree in a computer discipline or equivalent qualifications At least 5 years working experience in managing Windows server and Active Directory. Knowledgeable in Windows server and Active Directory vulnerabilities and mitigation techniques. Able to analyze data from various sources of logs including Windows event log, applications and audit logs. Experience in VMware server virtualization Experience in managing ADFS, Group Policy, AD objects, attributes, and schemas. PowerShell scriptingGood knowledge in networking Relevant experience in ManageEngine AD management software Good communications, interpersonal and leadership skills Enthusiasm and drive for continuous improvement and operational excellencePlease click on the blue 'Apply' button at the top right hand side corner of this screen, if you are keen to apply for this job. Thank you for your interest in SP Group. You will be contacted if you are shortlisted for an interview.
Skills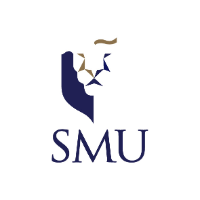 Roles & Responsibilities COMPANY DESCRIPTIONSingapore Management University is a place where high-level professionalism blends together with a healthy informality. The 'family-like' atmosphere among the SMU community fosters a culture where employees work, plan, organise and play together – building a strong collegiality and morale within the university.Our commitment to attract and retain talent is ongoing. We offer attractive benefits and welfare, competitive compensation packages, and generous professional development Read more
opportunities – all to meet the work-life needs of our staff. No wonder, then, that SMU continues to be given numerous awards and recognition for its human resource excellence.RESPONSIBILITIESGather requirements from project partners through discussions and correspondenceDevelop, design and implement research prototypes and test-bed systems to achieve project requirements targets, as well as to showcase the centre's analytics capabilitiesShowcase Living Analytics Research Centre's (LARC) projects at events or conferencesAssist other researchers to collect and extract relevant data for research pruposesRequirementsBachelor/Master in Computer Science/Engineering or relevant disciplinesGood knowledge of Databases, Data Mining, Distributed Computing, Operating SystemsProficient in at least one or more of these programming languages: Java, Python, C#, C++, CExperience in the following technologies is an advantage:ElasticsearchApache StormRabbitMQRedisMySQL, PostgresqlTomcat, NodeJS, Apache, Nginx and XamppLinux Environment (CentOS 6.x, Ubuntu 14.x), Bash ScriptingVirtualization (VMWare, KVM, Vagrant, Docker)GPU Computing and Deep LearningSelf-motivated and able to carry out tasks independentlyExcellent team player and possess strong inter-personal skills
Skills Roles & ResponsibilitiesInstallation, maintenance, administration and support of the APAC VMware / Windows server estate as part of a global teamDesign, develop, and test scripts and tools to automate operational support processes, improve efficiency, responsiveness and aid the ability to scaleEngaging with the broader operational teams in the management and resolution of incidents and problemsTroubleshooting and root cause analysisMaintain high levels of availability across the estate.This is a Read more
1 year projectRequirementsExperience managing HP/Cisco physical servers and chassis, Windows 2008/2012/2016 OS, ESX and Hyper V Virtualization clients, MS Clustering and MS SQL DB servicesESX Site Recovery Manager for DR failoverCitrix services including storefront/persona/director for Virtual Desktop services, Active Directory administration for APAC File Services, Print and electronic Fax support.Ability to manage challenging technical issues by setting customer expectations, devising and implementing action plans and professionally communicating to all parties involvedHands-on experience in deploying large Virtual machinesPossess excellent communication skillsPrefer experience in Banking/ Financial industry
Skills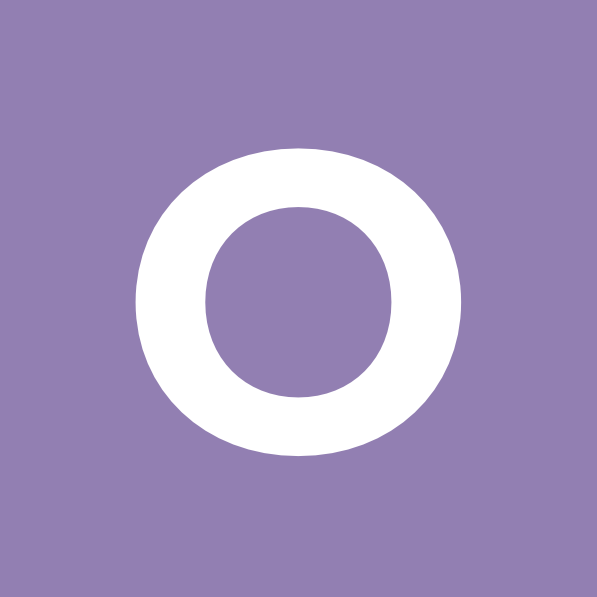 ResponsibilitiesGood experience Network monitoring, remote administration, configuration, trouble shooting, setup, deployment, IP Schema, IP Protocol, Knowledge/experience of routers, switches, firewalls. Installation and deployment of network devices, network backup, IP allocation, VLAN creation, WANS/LAN management, VPN/MPLS management, Network architecture/design knowledge. Have good knowledge and able to demonstrate working experience to independentally configure routing protocols (EIGRP, OSPF, BGP etc.), VRF, Tunneling, IPSEC encryption features and requirement. Authentication, authorization, encryption mechanisms Read more
(LDAP, RADIUS, TACACS+, PKI, SSL, SSH). Sound knowledge in technologies like MPLS, routing, TCP/IP networking and switching. Knowledge in TACACS integration is required Knowledge in network optimization, design and common topology is required Knowledge in Software Defined WAN is a plus and preferred Knowledge in Virtualization, Public Cloud (such as AWS, Azure etc.) is a plus and preferredRequirements Graduated with a Diploma/ Bachelors degree in Computer Sciences or IT-related education. Have at least 3 years of working experience in maintaining and setup networks (i.e. Cisco Routers, switches, load balancers, VPN gateways, access servers etc.). Have at least CCNA/CCNP certification Have prior experience in providing remote support for other countries. Have working knowledge with Encryption Technologies/Virtual Private Networks (SSL VPN, B2B VPN and site to site VPN). Excellent interpersonal skills, must be able to work effectively in a team environment.Please submit resumes to [Click Here to Email Your Resume] with the following details in MS Word format: John Goh Meng Chye EA License No : 06C4642 EA Reg No : R1102621 We regret that only shortlisted candidates will be notified.
Skills Responsibilities:Directly responsible for the support and operations of our cloud services.Communication with end-users, vendors and co-workers in a clear and professional manner is an absolute must.Must be willing to jump in and learn new tools and technologies in support of a very diverse set of customers.Use system analysis techniques and procedures, including consulting with users, to determine hardware, software, or system functional specifications.Management and operation of Microsoft and Read more
other public and private Cloud technologies.Involve in the installation, configuration and upgrade of any related IT infrastructure during project implementation.Ensure industry best practices are in place for server, network, storage and cloud solutions.Confirm project requirements by understanding user requirements; conferring with others in the project team.Supporting the Project Manager by identifying and managing project risk.Suggest and comply on project for technical specifications.Assist in projects charter, task list and procurement related process.Assist in planning, designing, and implementing stages during the project cycle.Assist in process improvement and compliance strategies.Involve in site survey for network related projects.Ensure projects status are updated regularly.Manage and track Change Request.Perform User Acceptance Test, project documentation and document sign-off.Preparing specification documents and user guides for the users when require.Work closely with vendors and other team members to troubleshoot complex issues and document solutions.Tasks related to risk management and security compliance including vulnerability scanning, Software, OS, Database and application patching and upgrades, measured against SLAs. Complete data backup and restore tasks.Manage assigned tickets to ensure SLA compliance and customer satisfaction.Provide root-cause analysis, contribute to knowledge base, and provide recommendations for continuous improvements to workflow, process, and technology. Requirements:Bachelor of Science (BSc) Degree in Computer/Information Science.3-5 years Systems Administration experience supporting enterprise datacentre /cloud solutions.Experience and understanding with Cloud and Virtualization technologies.Experience deploying High Availability solutions on operating systems and database.Related technology certification preferred: MCSA/RHCT.Server+, Network+, or Security+ certification.Enterprise Systems – Exchange, Dynamics, Active Directory, etc.Windows Server 2003, 2008, 2008 R2, 2012, 2012 R2, 2016.Red Hat Linux / CentOS Linux.Understanding of various services such as DNS, SMTP, SNMP, SSL and SSH.Ability to provide and suggest IT solutions based on best practices.Good understanding of ITIL processes including Service Desk, Incident, Problem, Change and Configuration Management.In depth understanding of IT infrastructure in terms of server, network, storage and cloud solutions.Experience in creation of user guides and documentations.Qualified or interested candidates, kindly apply in through emailing your CV to us at: bizhub.jobs3(at)gmail.comTo facilitate faster application processing, please utilize the email stated and not Apply Now or Send Email links in this website.We regret that only shortlisted candidates would be notified.Bizhub Asia Pte Ltdwww.bizhubasia.comEA No. 08C2822
Skills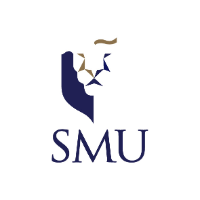 Gather requirements from project partners through discussions and correspondence Develop, design and implement research prototypes and test-bed systems to achieve project requirements targets, as well as to showcase the centre's analytics capabilities Showcase Living Analytics Research Centre's (LARC) projects at events or conferences Assist other researchers to collect and extract relevant data for research pruposesQualificationBachelor/Master in Computer Science/Engineering or relevant disciplines Good knowledge of Databases, Data Mining, Distributed Read more
Computing, Operating Systems Proficient in at least one or more of these programming languages: Java, Python, C#, C++, C Experience in the following technologies is an advantage:Elasticsearch Apache Storm RabbitMQ Redis MySQL, Postgresql Tomcat, NodeJS, Apache, Nginx and Xampp Linux Environment (CentOS 6.x, Ubuntu 14.x), Bash Scripting Virtualization (VMWare, KVM, Vagrant, Docker) GPU Computing and Deep LearningSelf-motivated and able to carry out tasks independently Excellent team player and possess strong inter-personal skills
Skills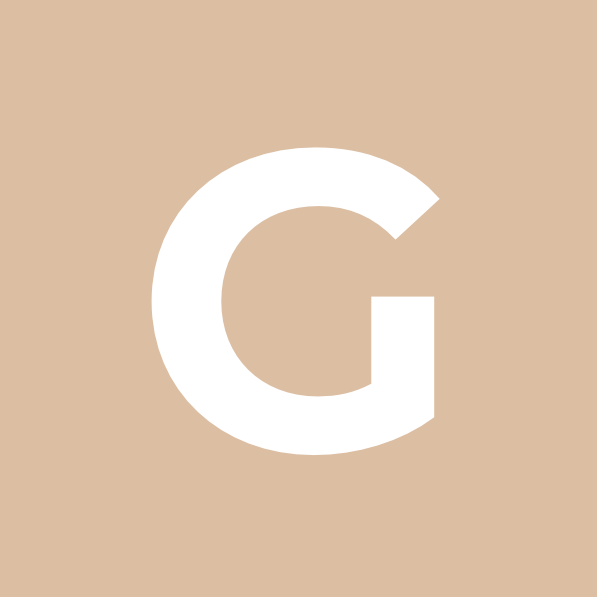 VMWare System Engineer Job DescriptionAdminister, support and monitor whole VMware landscape Troubleshoot and fix issues in a timely and efficient manner Coordination of hardware repair and maintenance Maintain the list of VMware inventory Perform industry standard server implementation, upgrades and troubleshooting. Perform Virtualization projects on hyper converge infrastructure.Perform AD/Messaging Solution and Microsoft Cloud. Regular housekeeping (patching (also security patching), clean up, free up parts of landscapeSetup of new Read more
Clusters, vCenters and other requirements RequirementsDegree in Computer Science or equivalent experience Minimum 5 years of working experience in windows based environment Minimum 2-4 years of working experience in large VMware environments Industry recognized certification in server/storage management will be advantageous Flexible, self-motivated and able to work independently in a fast paced and multi-cultural organization Excellent verbal and written communication skills, with a strong command of the English language Good interpersonal skills and Strong analytical skills Self-confident and able to take initiative in problem solving independently Able to work under pressure, critical situation and flexible working hour environmentAble to Design, Plan, Deploy, support and upgrade/migrate of MS Active Directory, MS Exchange Messaging Solution, MS Clusters, MS Hyper-V, Systems Center Suite and Cloud Solution. Required Skill Sets:VMware vSphere, vCentre, VRealize, Horizon view and cloud solution MS Active Directory, MS Exchange, Messaging solution, MS Cluster, MS Hyber-V. Candidates will be required to travel overseas for project implementation as and when required. Desirable certifications: Microsoft MCSE certificates, VMWare VCP\VSP/VTSP certifications, Cisco UCS Certification (DCUCI)
Skills 1 year contract (renewal basis) Ang Mo Kio Mon to Fri: 8.30AM – 6PM Basic SalaryResponsibilities:In-charge of System team Design and formulate a framework of processes and procedures for the day-to-day operations of the team, and conduct continuous improvement. Lead and be responsible for monitoring and managing production environments that deliver 24/7 services in Data Center. Provide systems engineering and operational support guidance for the cloud infrastructure components Read more
Manage, own, and be responsible for implementing required risk and governance or compliance controls Monitor and oversee the entire system operation and ensure all day-to-day issues and activities are addressed according to the appropriate urgency/severity Provide guidance to the Maintenance Team as part of the system ops team to manage and operate IT infrastructure and facilities Manage and maintain an up to date IT assets and patch information list and documented processes for operations, maintenance and systems requests Monitor the health and availability of the infrastructure, attend to faults, and troubleshoot hardware and software technical problems Perform routine preventive maintenance tasks, e.g. updating of relevant security devices, applying critical patches to operating systems and applications Coordinate and manage external vendors Provide security reviews of access to infrastructure Respond to security violations, vulnerabilities, and events from detection systems Engineer security controls to protect data and systems Provide security policy guidance Assess/evaluate prospective products/applications Interact with Clients, Engineers, and Managers Handle incident, service request and change request.Period:1 year contract (renewal basis)Location:Ang Mo KioWorking Hours:Monday to Friday: 8.30AM – 6PM (have to be on standby if required)Salary:Basic salary (depending on experience and qualification)Requirements: At least 5 years of relevant experience in Cloud Infrastructure Strong understanding in technologies such as backup storages and virtualization. Good technical knowledge, diagnostics, & problem solving skills Understand security controls and their integration and implementation with IT components and operations Understand and have experience of security auditing, best practice and compliance using disciplines such as ISO 27001 Past working experience in Cloud environment is an advantage Able to handle demanding service response and recovery turnaround Able to manage daily support tasks to meet stringent SLA requirements Excellent scheduling and multitasking skills Meticulous and process-oriented Good, hard-working attitude with ability to work well under pressure Good communication skills: English (written, spoken) Good analytical skills with ability to work with others to resolve problems. Good organization skills, with ability to properly document and track information. Preferably with Microsoft Certification and/or ITIL certification. Dynamic, customer oriented, experience working in a fast paced environment. Good Knowledge of following products will be advantageous:SCOM Azure Stack PAM Linux Unix Active Directory/DNS Microsoft Azure Stack Microsoft Windows 2008-2016 Commvault Backup and Recovery Symantec Endpoint ProtectionInterested applicants, kindly email your detailed resume (MS Word format is preferred): [Click Here to Email Your Resume] (Reg No: R1107386) Please ensure that applications sent through email are no bigger than 1Mb. We thank all applicants for your interest but regret to inform that only shortlisted candidates would be notified. Success Human Resource Centre Pte Ltd (EA License Number: 97C4832) 1 Sophia Road, Peace Centre, #06-23/29 Singapore 228149 T: 6337 3183 | F: 6337 0329 | W: www.successhrc.com.sg
Skills