Sign in or register for a JobTech account.
Jobs that require

web applications

skill

Java Full Stack Developers:
Job Duties and Responsibilities
Level of experience : 5+ years to 10 years
Java 1.5 and above. [ Good to have Java 1.8 ]
Spring (spring security, spring integration, spring batch, spring data, spring cloud, spring boot)
JPA (Java Persistent API), Hibernate, MyBatis
Unix/Linux-Any Unix flavor
SQL/Database knowledge
Any messaging knowledge [JMS, KAFKA]
HTML5, CSS, JavaScript [ES6] & Other Front-End Technologies
jQuery, Bootstrap, ReactJS, AngularJS
Responsive Design, Cross-Platform [Web & Mobile], Cross-Browser Environment compatibility, Object-Oriented Design, Web Services (REST/SOAP)
Web Services (Restful/Any web services)-Consumption experience is fine
AWS
Any NoSQL Database [DynamoDB, MongoDB, CASSANDRA, HBase, etc…]
Node JS [Good to have]
Required Experience
Experience With Git and Github
Knowledgeable of REST-Based APIs
Knowledgeable of Web Application Development Frameworks
Manage and Prioritize Project Work
Knowledge in MariaDB, or at least should have knowledge in RMDB (e.g, MySQL, Oracle)
Preferable to have knowledge in Private Cloud platform (Openshift, Kubernetes, Docker).
Familiar with Agile practice.
Establish Continuous integration and Release automation
Skills

Level of experience : 5+ years to 10 years
Java 1.5 and above. [ Good to have Java 1.8 ]
Spring (spring security, spring integration, spring batch, spring data, spring cloud, spring boot)
JPA (Java Persistent API), Hibernate, MyBatis
Unix/Linux-Any Unix flavor
SQL/Database knowledge
Any messaging knowledge [JMS, KAFKA]
HTML5, CSS, JavaScript [ES6] & Other Front-End Technologies
jQuery, Bootstrap, ReactJS, AngularJS
Responsive Design, Cross-Platform [Web & Mobile], Cross-Browser Environment compatibility, Object-Oriented Design, Web Services (REST/SOAP)
Web Services (Restful/Any web services)-Consumption experience is fine
AWS
Any NoSQL Database [DynamoDB, MongoDB, CASSANDRA, HBase, etc…]
Node JS [Good to have]
Experience With Git and Github
Knowledgeable of REST-Based APIs
Knowledgeable of Web Application Development Frameworks
Manage and Prioritize Project Work
Knowledge in MariaDB, or at least should have knowledge in RMDB (e.g, MySQL, Oracle)
Preferable to have knowledge in Private Cloud platform (Openshift, Kubernetes, Docker).
Familiar with Agile practice.
Establish Continuous integration and Release automation
Skills SGeBiz is one of Singapore's fastest growing startups. Our mission is to create a strong community of buyers and sellers in the B2B arena and solve their problems and help them grow. We specialize in an array of cutting edge digital solutions. Through our main product, Ezyprocure, we are revolutionising the F&B industry.
Our e-procurement platform enables businesses from SMEs to large Organisations ensure productivity, growth, cost savings, seamless payments and also to make smarter data-driven decisions.
We are expanding rapidly and are looking for highly motivated team players that can join us.
JD:
We are looking for few capable senior software developers, with strong communication skills, a keen understanding of problems and solving them, whoever feels comfortable talking to developers and also capable of project task planning.
You should have knowledge of Java Architecture, UI / UX /development with latest Technologies.
Web App Front End : Must Have - AngularJS, JavaScript, HTML 5, CSS, Bootstrap, Mobile UI. Angular 6.0
Back End : Java, Spring, Microservices -Must Have ORM : Hibernate -Must Have
Build Tool : Maven -Must Have.
Hosting : AWS EC2, AWS RDS -Good to Have
Database : MySQL -Must Have
Storage : AWS S3 -Good to Have
Revision Control/Source Control : Bitbucket -Must Have
Additionally we require candidates to be expert in web services/middleware, building restful API for our system
Skills
You will work closely with a team of developers, and work with guidance from technology and business experts. Apply if you enjoy developing great applications and fit the requirements mentioned below.
Must Have:
Experience – 0 to 6 Months

Excellent written and verbal communication skills

Good understanding of Agile Software Development

Hands on experience in Spring and Hibernate

Experience in J2EE, Javascript, SQL, HTML5

Experience in developing web applications

Diploma / Degree in Information Technology/ Computer Engineering or Equivalent
Nice to Have:
Good knowledge in Spring, NodeJS, Angularjs, MongoDB

Experience in building mobile applications

Good planning, organizing and time management skills

Good analytical and problem-solving abilities with a logical approach

Attention to detail and drive for results, high personal quality standards

Promote teamwork, motivate, mentor and develop team members

Coordinate development of detailed designs, code and test suites within the team

Ability to work in a fast-paced environment and fast learner

Possess strong problem-diagnosis, creative thinking, and problem-solving skills

Articulate ideas clearly
Skills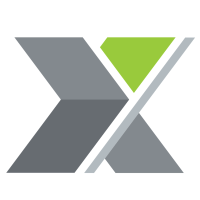 Xtremax is looking for a IT Project Manager to lead complex, small to medium sized IT projects. Talents should have experience leading mid-to-large scale IT projects with contract value of more than S$1 million. You'll be working with the project team under a Senior Project Manager and with Project Executives, liaising with clients and other stakeholders. ResponsibilitiesExecute a range of process activities beginning with the request for proposal, Read more
to development, test and final deliveryResponsible for project deliverables, with an emphasis on quality, productivity, and consistencyEnsure profitable delivery of quality business systems for external customers are on-time and within budgetManage and plan the resources needed from user requirement, development of functional specification, testing and user trainingWork with the technical team to ensure that the requirements gathered are realistic and implementableEstablish and maintain good business relationships with stakeholders to influence and achieve business goalsHold regular status update meetings with teamRequirementsStrong communication skillsBachelor's DegreeMinimum 5 years experience in Project Management and leading Web Application Projects
Skills
Job Description1. You will be designing and developing mobile payment services. You are expected to understand business and product requirements, and translate them into technical design and implementation. You will be improving and optimising the performance, and ensuring the safe and stable operation of large scale, highly concurrent distributed systems. 2. You are expected to guide, train, and share your technical expertise and knowledge with the team, in Read more
collaboration with our global strategic partners.3. You will have a once-in-a-lifetime opportunity to bring inclusive finance to the world and positively impact billions of lives.1、参与蚂蚁国际钱包平台架构设计与开发,承担核心功能代码编写,开发与维护系统公用核心模块;2、理解业务,主导各类业务及技术改造类项目的系统分析与设计工作,主导技术难题攻关,持续提升系统在大规模分布式系统环境下高并发、海量请求数下的高处理性能,解决各类潜在系统技术风险,保证系统的安全、稳定、快速运行;3、负责指导、培训普通开发工程师,审核开发工程师的设计与研发质量。Job requirements1. Solid Java foundation, familiar with JDK, understands Java polymorphism, multi-threading, IO, JVM. Proficient in Java EE, SOA, OSGI and other related technologies. Have in-depth understanding of various open source frameworks such as Spring, MyBatis, etc. Experience with microservices, RESTful API services, JAX-RS, Apache dubbo is an advantage.2. More than three years of experience in designing and developing high traffic web application systems.3. Proficient in the Unix/Linux operating system, command line, and shell scripts.4. Clear and logical thinking skills, can analyse and solve problems independently, good abstraction and design skills.5. Professional proficiency in oral/written communications in English. Oral communication in Mandarin is an advantage.6. Ability to work with offshore teams, strong in multi-tasking and performs well under pressure.7. Willing to travel for work. (China/Southeast Asia).1、扎实的java基础,熟悉基础类库、理解Java多态、多线程、IO等,精通Java EE、SOA、OSGI等相关技术;对各种开源的框架如Spring、MyBatis等有深入的了解,有微服务、SOA、RESTful(如jax-rs、dubbo) 使用经验者优先,对框架本身有过开发或重构者可优先考虑;2、三年以上大规模高并发访问的Web应用系统设计和开发经验;3、熟练掌握unix/linux操作系统,对常用命令运用娴熟,能够根据实际需要快速编写shell脚本;4、具备高度的抽象设计能力,思路清晰,善于思考,能独立分析和解决问题;5、较强的表达和沟通能力;工作认真、严谨、敬业,对系统质量有近乎苛刻的要求意识;6、具有大型电商网站、分布式系统设计与研发经验背景的优先考虑;7、base地:上海/杭州/成都/深圳
Skills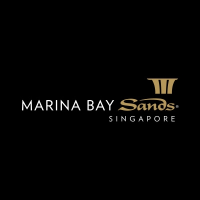 JOB SCOPEAssist in planning and execution of art concepts for training products such as engaging characters, storyboards, graphical content etc. Prepare final illustrations, either as static images or as simple animations as well as digital production methods. Translate requirements into highly innovative and interactive rich media experiences by effectively conceptualize, design and create high quality storyboards, mocks and animation demonstrations. Assist in creating the required training materials for Read more
e-training training purposes. Produce creative ideas and concepts for advertisement and marketing of Training products. Design user interfaces for games and web applications. Able to coordinate various aspects of web management to maximize the site's effectiveness as a marketing tool. Participate in design reviews, provide valuable input in the development life cycle and support integration and testing process. Perform other duties as required.JOB REQUIREMENTSDiploma in Design, Digital Communication, Motion Graphic, Animation or in similar field. A strong portfolio demonstrating solid game development experience. At least 3 years of experience in AS2 or AS3 with expert level skills. Proficiency in code organization and knowledge of Action-Script practices (including data exchange with server). Ability to work well both on a team and independently. Experience using object-oriented design methods. Expert level skills in Adobe Photoshop, Adobe Illustrator, and Fireworks Expert level in HTML, CSS, JS, Portal structure Passion and enthusiasm for games development. Awareness of what makes a game fun and easy to play Ability to work under pressure, creative and open-mindedness with the desire to learn new skills. Knowledge of ASP.NET, SQL will be an advantage
Skills Web Developer (GOOD PAY) Responsibilities: Develop, maintain and enhance new and existing Web application Requirements are: Diploma in software engineering /information Technology 2 to 3 years working experience Programming languages: .NET Framework :C#, ASP.NET, VB.NET. SQL. HTML. CSS. Javascript.
Skills Roles & ResponsibilitiesDesign and develop software applications using Java/J2EE technologiesDevelop web applications, gather user requirements, system testing, documentationResponsible for software development , developing new enhancement for the systems, system degugging, bug fixes, production deployment, UAT, preparation for functional specifications documentProvide software technical support to clientsteam leading experenceRequirementsAt least a Diploma/Degree in IT or related studiesAt least 3-8 yrs of working experiencetechnically inclined in Java, J2EE, JSP, JSF, Oracle Read more
PL/SQL, Javascript etcHOW TO APPLYKindly submit your updated resume in MS Word Format to: [Click Here to Email Your Resume] for immediate processing. Do state your availability, current and expected salaries in your resume/email.Camille Wee (EA Registration No. : R1654076)
Skills

Roles & ResponsibilitiesThe qualified individual will be part of a Dot Net software development team and will be involved in developing and implementing data centric IT applications. Other related duties will be assigned accordingly based on projects needs.RequirementsA recognized Degree in Computer Science or equivalent3 - 5 years of experience or more in C# .NET developmentProficient in ASP.Net, C#, MVC, Entity Framework, WCF, WPF, JavaScript,Visual Studio, IIS, Web Read more
API, Web Services - REST, SOAP, Google APIExperience in HTML5, Bootstrap, jQuery, JSON, XML, Data TablesExperience with SVN / GitHands-on experience in system designing, developing and maintaining high performance scalable web applicationsFamiliar with Web Development best practices and SDLCKnowledge of test-plan development, integration and deploymentStrong understanding of SQL databases, writing and optimizing queriesGood communication and interpersonal skills with ability to work independently as well as in a teamWorking location: MacphersonInterested applicants, please write-in to [Click Here to Email Your Resume] with your detailed CV either in Words or PDF format.We regret that only short-listed applicants will be contacted for a discussion.
Skills