Sign in or register for a JobTech account.
Jobs that require

web design

skill WE ARE HIRING A UI DESIGNERWhat motivates you? Is it solving tough problems? Is it creating innovative and elegant designs that serve user needs? If so, this might be for you.How are you going to make a difference?Work closely with our UX Researchers and Strategists to create useful, usable and desirable products and services.Are you the right fit?3 - 5 years of experience building digital software or applications Read more
in a UI designer role.Skilled at ideating and justifying design decisions through evidenceHave expertise in some of the following:Grids & LayoutsAtomic designDesign systems & Components librariesVisual hierarchyInteraction designAccessibilityMobile & Web responsive designBackground in any related Design field (user experience, web design or multimedia design) whether it be working experience, a course, certification, or a degree.Ability to build prototypes in order to get quick feedback from members of the team and stakeholders.Experience in delivering your work directly to clientStrong English communication skills in person, on paper, and over video with our international teams and clients.Proficiency with design tools such as Sketch, Marvel, Axure, CC Suite, InVision, Zeplin, Framer, Adobe XDProficiency at a second language ie Mandarin, Vietnamese etc would be a plus.Proficiency at CSS/ Javascript is an asset but not necessaryWhy work at Reassemble?We come from diverse backgrounds with different skills.But we have some important things in common:An interest in technology;Curiosity about how people think and behave;A love for snacks; A belief in making things better through design.Our Vision & MissionREASSEMBLE is a User Experience Design Firm that believes in human centred design and we put human needs and desires at the centre of all that we do.
Skills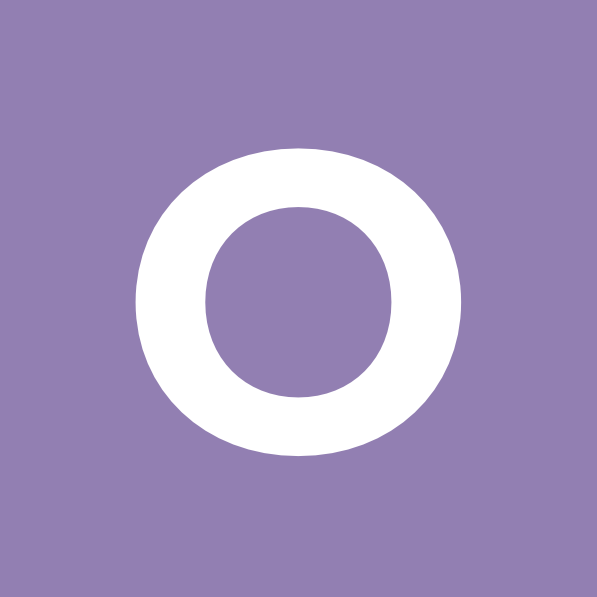 You will be joining an impressive local startup on steroids and will be driving the creative aspect for Omnidesk, being responsible for delivering content ideas from the team. Driven and independent individual who is adept at creating eye-catching visuals but also able to produce deliverables in a timely manner.You will be working along side the creative and marketing teams to drive Omnidesk's brand awareness in our goal to Read more
expand into the ergonomic furnishings and standing desks market in both Singapore and overseas.Please include CV and also your portfolio. You may also provide a cover letter specifying the reason for wanting to join us, and also your availability and expected salary.ResponsibilitiesConceptualizing with the main creative director, for ads, videos, and product launch ideas.Run entire photoshoot/videoshoot from setup to post production.Create assets from photos, videos and 3d RendersProduce creatives for social media channels, in facebook, instagram, google and official websiteProduce quality printed artwork for various tradeshows, product brochures and marketing specific artworkMaintain and update website designs, promo banners with basic copyCreate website product pages contentMarket research and social media awareness to produce creatives based on viral trends and new social media outletsContribute to social media calendar. Optimizing best posting times for different platform.RequirementsMinimum 1-2 years experience in a creative role either client or agencyExcellent creative nous and a typographic nerd. Strong design and multimedia creation experience. Proficient in Adobe Photoshop, Illustrator and entire Suite.Photography experience, especially in handling strobes in studio.Technical Web Design experience. Proficient in CSS, HTML and intermediate web administration.Able to work in a fast-paced environment, while managing multiple projectsBonus Good to Haves:Experience in 3D modelling, renderingProduce quality product description and copy for different sales channelsVideo content creation and experience will be a definite plus. ie. Adobe Premier ProDetailed knowledge of key marketing channels including digital, social media, PR, brand marketing and ecommerce
Skills

Roles & ResponsibilitiesAdult training in CCNA, CCNP,MCSE, MCSA, CompTIAConduct Corporate training for Cisco courses (CCNA/CCNP/CCDA/CCDP/CCNP Security)Conduct Corporate training for CompTIA courses (Network+ / Security+ / Server+ / CySA+)Conduct Corporate training for Microsoft courses (MCSA/MCSE/Window Server/SQL Server)Design of coursewareMaintenance of classroomConduct Assessment / ExamsInterested applicants, please email detailed resume to [Click Here to Email Your Resume] stating current and expected salary.RequirementsCandidate must possess at least a Diploma or Advanced/Higher/Graduate Read more
Diploma in Engineering (Computer/Telecommunication), Computer Science/Information Technology or equivalentCisco trainers must have CCNA Certification.Able to teach one or more of the following coursesCisco CCNA / CCNP / CCDP / CCNP-SecurityMicrosoftInfrastructureCourseNetworking & Internet TroubleshootingCompTIA Network+ / Server+ / Linux+ / Security+ / CySA+Web Design / Programming (Java / Android / Applie iOS / PHP / .Net / VBA)Interested applicants, please email detailed resume to [Click Here to Email Your Resume] with current and expected salary.
Skills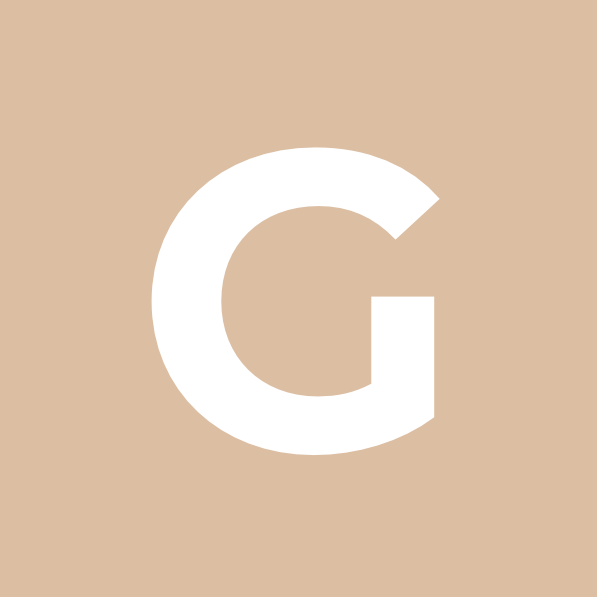 Roles & ResponsibilitiesSenior Front-End Web DeveloperResponsibilitiesWe are looking to fill this position with talented and experienced developers who are up for building great apps with amazing user experience.As a senior front-end web developer, you tailor user experience and bring a designer's concept to life with HTML, CSS and JavaScript. You are responsible for building, enhancing and maintaining user interfaces that enhance how our users use and interact with Read more
our web app in any browser on any device format. You will also work with back-end developers, collaborating on APIs and the like.Collaborate with other members in an Agile teamWork closely with the VP Engineering and Tech LeadParticipate in code and design reviewsUse project management tools like JIRA to manage development tasksUse concurrent versioning system like GitHub for code managementUse task runners like Grunt and Gulp to automate buildsUse containerisation techniques like Docker, Vagrant, LXC to deploy appsUse the Test Driven Development (TDD) methodology to build unit and integration tests and solutionsRequirementsRequirementsStrong experience in Javascript, HTML5, CSS3, AJAXStrong background in ReactFamiliarity with CSS preprocessors such as SASS, Stylus, Less, etc.Familiarity with responsive web designFamiliarity with InvisionSolid grasp of APIs using REST, GraphQLExperience in successful implementation of a large scale web applicationWorking experience with git, docker, node package manager and yarn, angular-cliAble to work in a unix environment like Mac OS, Ubuntu etc.Great working attitudeStrong PlusFamiliar with NodeJSFamiliar with CI/CD using JenkinsFamiliar with deployment on cloud infrastructures and on-premise
Skills $2,500 - $3,300 a monthPermanentAttributes: At least 3 years experience and qualifications in a marketing/communications/events/ media/ training related role.Strong competence in using latest communication/multimedia tools for office admin and mass communications such as Microsoft Office Suite including Word, Excel, Powerpoint, Access, Adobe Design Suite and Macromedia Web Design Suite, Dreamweaver etc.Good knowledge, qualifications and experience in the Design, Engineering or Manufacturing or IT Industry are advantageous.Excellent command of Read more
English, ability to communicate and articulate thoughts and ideas concisely.Excellent presentation and communications skills.Strong analytical skills and meticulous attention to detail.A curious, creative mind with good feel for aesthetics and desire for challenging tasks.Self-motivated with a drive and desire for results.Respond well to pressure.Excellent team and networking skills.Confident in taking the initiative and making creative decisions.Professional with strong sense of ethics and morals.Strong sense of integrity and honesty.A team player and an approachable characterAbility to inspire confidence and trust amongst colleagues and customers.Good leadership skills with excellent planning and analytical abilityDuties: Help achieve strategic business objectives through monitoring and analyzing market trends, competition, sector trends.Planning and execution of effective market research, marketing strategies, events and activities.Setting and managing creative budgets, plan and coordinate events and training courses, conduct induction presentations, ensuring good maintenance of feedback system and post event/ training report analysis.Achieve excellent public relations and customer relations & service by implementing an effective and integrated marketing & communications system among the staff, customers, strategic partners, trade/mainstream media, government agencies and industry.Responsible for organizing and attending marketing events, communications, PR related activities and assisting sales team with administrative marketing/ sales support.Coming up with fresh new marketing ideas to promote products and services that appeal to specific target groups, writing creative briefs for agency art directors and copywriters, identifying key messages, target groups, and sales targetsOverseeing the creative production of advertising and marketing campaigns, including filming, photography, voiceover recordings, design, print, production and distributionWriting marketing copy and press releases and signing off visual concepts.Work with Sales and product team to execute marketing activities/ events from planning to closure follow-up and good account management.Monitoring sales figures to gauge the success of marketing campaigns.Ensure in-house Customer Relationship Management system is properly used and leveraged to achieve optimized customer management and satisfaction.Candidates should possess a valid Class 3 driving license.Job Type: Full-timeJob Types: Full-time, PermanentSalary: $2,500.00 to $3,300.00 /monthExperience:Marketing: 3 years (Preferred)Location:Singapore (Preferred)
Skills Job Description: We are expanding and recruiting PHP Developers to help develop initiatives for our clients. Reporting to the Director, this is a crucial role who will work closely with management and clients, to define functional requirements into working functionality by developing high-quality code for clients' projects. Urgent and immediate openings. Job Requirements: We want to work with you if: You possess strong coding experience in PHP. Preferred Read more
experience in: Lavarel, Strength in HTML5, and responsive web design techniques Understanding of: Functional programming, efficient data structures, and good coding principles Working style: Independent, requiring little hand-holding.
Skills The Sales Consultant will be responsible for maintaining relationships with new and existing clients. The applicant must be organized and work well under pressure. A good telephone communication is essential. You will need to be ambitious and hardworking, and interested in a challenge. Responsibilities:Ability to develop new business, manage existing clients and write proposals Communication and organizational skills essential, with the ability to prioritize tasks Ability to interact Read more
with in house tech staff, relaying specific requirements for designated projects Ability to focus on the services of Verz Design and find business in the areas such as: Web Design / E-commerce/ Search Engine Marketing / Search Engine Optimization Ability to work independently Proactively provide ideas and solutions towards the improvement of client sitesQualifications:Able to work in a fast pace and multi-task environment Proficient in Ms Office Applications such as Word, Excel and PowerPoint Holder of at least a Diploma or higher in Marketing, Business, or Infocomm related Must have passion in sales and good in interpersonal skills Confident, enthusiastic and cheerful personality Proactive, responsible, organized, able to work independently, and attention to detail Must possess knowledge and provide value added suggestions whenever discussing projects with clients Candidate with web technical knowledge is a plus.This role presents an opportunity for anyone looking to extend his experience in the internet industry and to grow together with our company. Entry level candidates are most welcome to apply. Interested and qualified applicants, please send in your resume with current and expected salaries to: [Click Here to Email Your Resume]. Remuneration package shall be determined based on experience and qualifications. Only shortlisted candidates will be notified. Thank you for applying.
Skills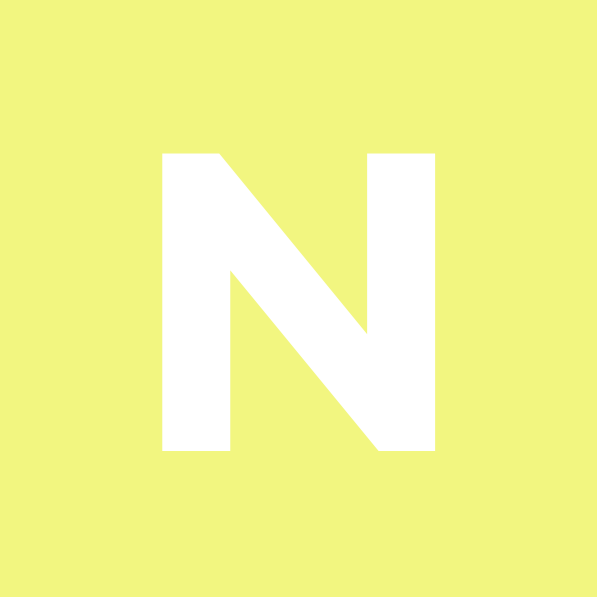 Roles & ResponsibilitiesWe are looking for a highly skilled computer programmer who is comfortable with both front and back end programming. Full Stack Developers are responsible for developing and designing front end web architecture, ensuring the responsiveness of applications and working alongside graphic designers for web design features, among other duties.Developing front end website architecture.Designing user interactions on web pages.Developing back end applications.Creating servers and databases for functionality.Ensuring Read more
responsiveness of applications.Working alongside graphic designers for web design features.Seeing through a project from conception to finished product.Designing and developing APIs.Meeting both technical and consumer needs.Staying abreast of developments in web applications and programming languages.Requirements1 to 5 year proven experienceStrong organizational and project management skills.Proficiency with fundamental front end languages such as HTML, CSS and JavaScript.Familiarity with JavaScript frameworks such as Angular JS, React and VueJS.Proficiency with Java EE for server side codingFamiliarity with database technology such as SQL Server, MySQL, Oracle and MongoDB.Excellent verbal communication skills.Good problem solving skills.Attention to detail.Education:Bachelor's degree in Engineering, Computer Science or relevant business experience. Master's degree preferred.
Skills

Job Description for Graphic DesignerThe role of the Graphic Designer is essentially to create and deliver outstanding creative works for our clients, and have the collaborative spirit to work on everything else from the traditional marketing collateral, to website design and social media marketing. You will have the space to demonstrate your creativity and we will dare you to try your best and weirdest to be impactful in Read more
your designs.The important and standard responsibilities of the role include, but are not limited to:Branding & Business ConsultancyBrainstorm and develop creative concepts, campaigns and themes.Design Corporate Brand Identity (CI) including logo, logo applications and all other brand collateral. Design all marketing collateral and social media communication materials, including website designResearch on client's current marketing collateral and website/s.Ensures design are aligned with brand positioning, the marketing objective, digital strategy or brand experience roadmap.Develop mock-ups of design if necessary.Updating of all the websites, announcements, updating on products and events, images, preparing content and description for new product, designing logos, graphic design works for both online and offline.Design and execute all web, SEO/SEM, marketing database, email, e-newsletter, social media and display advertising campaigns to increase traffic.Work closely with Project lead to understand design brief and manage design quality work on time. Prepare & design Microsoft PowerPoint presentationsWhat we are looking for RequirementsWe welcome undergraduates from design schools discipline:Diploma or Degree in Graphic Design / Visual Communication / Digital Media Design or any other related Design-related programmesProficient in Adobe Creative Suite ~ Illustrator, Photoshop, InDesign is a mustMac OS EnvironmentStrong grasp of typographyCreative thinker, excellent design sense, works well independently and as a teamKnowledge in web design and photography will be added advantagePhotography styling experience and illustration skills will be highly regardedProficient in packaging design, web still design and ecommerce will also be an advantageIf you have previous experience working as a graphic designer, digital designer, web designer or design internship, we look forward to meet you with your resume and portfolio.
Skills The Digital Marketing Specialist will be responsible for all aspects of content for CFG's website and digital marketing activities.Duties & Responsibilities Perform marketing duties with focus in digital, social media platforms and webmaster role Planning, executing and monitoring digital and social media marketing activities Implement, manage and explore new ideas to drive and engage users and build social media presence Perform analysis reports, analyze and improve digital marketing Read more
plansHandle queries and discussion on social mediaUpdate website and production of all digital marketing materialsFacilitate and edit video recordingsKnowledge, Skills, Abilities & Other RequirementsQualificationDiploma or Degree / Post Graduate qualification in Marketing / CommunicationsEntry level candidate are welcome to apply Other RequirementsAdept at using social media assets and in creating content for social media channels and digital platformsPosses knowledge in cutting-edge technologies and proactively provide recommendation to continuously improve the website, social media channels and digital platformsPosses web design and knowledge in Wordpress will be an advantagePosses skill in video recording and editing SEO/SEM and analytic knowledge is preferredKeen applicants please indicate your expected remuneration and notice period in your resume.
Skills