Sign in or register for a JobTech account.
Jobs that require

willing to take up ad-hoc duties

skill
Involved in palm oil research activities including modelling production estimates and project evolution of demand to all destinations (palm and vegoils into Asia). Actively assist the local and global commercial team in their trading strategies and decision making. Actively participate in crop tours and manage the crop tour team based in Indonesia.
THE ROLE
In charge of keeping origins' Palm oil SnD up to date, including forecast of short/long term production, food/ industrial/ biofuel demand adjustments in both domestic and international markets reflecting realities (price/policies/currencies, etc.) and alignment with research teams at all destinations.
Work closely with Singapore Palmoil commercial team in designing commercial strategies, update them regularly on palmoil SnDs updates, as well as Asia vegoil related SnDs change (China/India in particular), and produce ad hoc analysis.
Coordinate all crop surveys with the Indonesian team as well as participate in a portion of the surveys (about 3x per year).
Generate conclusions from crop tours' measurements and report them to stakeholders.
Keep track of various relevant statistics with the help of the Indonesian team, including MPOB updates, Indonesia exports, monthly precipitations, maintain the palmoil production model, keep track of price movements, import parities, and biodiesel policies and economics, supervise lineups analysis.
Work closely with research colleagues across the world on the various aspects of the vegoil market, stay actively connected on changes.
Oversee demand for other oils into Asia.
Improve current data analytics and quality, develop new knowledge and create new models and approaches where needed.
REQUIREMENTS
Bachelor's Degree with at least 5 to 8 years of experience in palmoil market research
Strong statistical and analytical skills, including understanding of data management and best practices
Fluent in spoken and oral English, spoken Chinese and/or Bahasa is a plus
Willing to travel and participate in crop surveys
Efficiency in Excel capabilities, programming skills is definitely a plus (Python)
Some management experience in managing a team
Skills
You will support South and South East Asia Regional Controlling team to analyze, produce and co-ordinate Management Reporting across the Asia Region. This includes consolidated P&L Reporting, Monthly Management Reports, FX Exposures Reporting, Funding Cost Allocations, Flash P&L to Accounting reconciliations and Balance Sheet/WCU Analysis.
You will also support selected Platform Controlling for SSEA commercial activity as and when required by the team. Activities include production and analysis of Weekly P&Ls, and other ad-hoc reconciliations, Trade related Controller and Net Margin analysis.
THE ROLE
Regional Operational Controlling
Support Regional Operational Controlling team in co-ordination of Monthly Management Reporting and Closing Activity for SSEA Region including production of Monthly Regional Finance Reporting Presentation.
Analysis of On and Off-Balance Sheet FX Exposures to produce a consolidated FX Exposure Report for Region Operational Controller/Regional CFO
Net Interest Allocation and Analysis for Singapore Funding Hub, coordinating closely with Treasury and Accounting
Balance Sheet and WCU Analysis for SSEA, working with Platform Operational Controllers to understand monthly, quarterly and yearly WCU variances and timely follow-up of AR
Co-ordinate Daily and Weekly Consolidated P&L publication.
Platform Operational Controlling
Support Platform Controlling Activity as for SEA commercial activity including Weekly P&L and Position Reporting, FX Exposure and Trade related Controlling and reporting/reconciliations activity as required.
Work closely with the Shared Services team for month end closing.
REQUIREMENTS
Bachelor's Degree in Business/Accounting/ Commerce
3 to 5 years' experience in Business Analysis/ Product Control/Auditing in a commodity trading environment
Understanding of Accounting principles is required
Highly proficient with Microsoft Excel.
Skills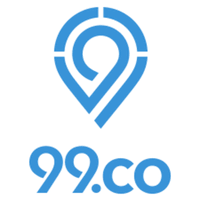 99.co is looking for a Data Analyst to join our diverse team of people who are passionate about taking the real estate industry properly into the age of technology through innovation and a desire to solve its multitude of challenges.

A numbers person, a communicator and a storyteller all in one, the analyst would partner closely with the product team to identify new opportunities and translate data to useful and actionable insights; steering and guiding the company in making an effective product and business decisions.

What you'll do:
Take ownership in delivering prompt, accurate and reliable data analysis in your area of ownership
Partner closely with product and business teams on strategic deep dives, plan data metrics, and ad-hoc data requests
Identify, analyse, and interpret trends or patterns in complex data sets
Source and analyse consumer and agent behaviour data to help us improve existing algorithms
Partner with business leads to understand, predict and provide solutions for the respective teams' data needs
Locate and define new process improvement opportunities
Taking lead on projects, as needed.
What you are/have/will be:
2-3 years of working experience in a Business Intelligence or Analytics role is highly preferred, exceptional fresh graduates will be considered
Proficiency in SQL is a must
Familiarity with Python and R is a +
Ability to embrace both the charms of individuality and teamwork
Strong critical thinking with the ability to organise and prioritise data requirements and needs from business stakeholders in a logical manner
Detail oriented and able to work efficiently in a fast-paced team environment
Excited in learning new technologies and translating data into business solutions
Detail-oriented or someone who reads everything and will paste an html peace character somewhere in your application ;)
Skills
Responsibilities:
To perform reception, registration, administration of patients' visits, appointment scheduling, collection of payments in a fast paced, dynamic environment
To demonstrate care, empathy and professionalism in frontline services to patients
Dispensing medication to patients
Check and receive delivery dental supplies from vendors
To assist the dentists in all forms of dental treatment and look after patient's comfort during treatment
Assisting and directing patients in taking X-Rays
Ensures the cleanliness and sterility of dental instruments & equipment
Preparation of dental materials for the respective treatment
Provide admin support in all aspects of clinic operations and patient care
Ad hoc duties as assigned
Requirements:
Fast learner and good team player
Meticulous and positive attitude to continuous improvement
Possess excellent interpersonal & communication skills
Patient, understanding and able to display professionalism in handling & receiving patients
Experience is preferred but not necessary. On-the-job training will be provided.
Interested candidates may send their CVs to us through our career page http://www.idental.com.sg/careers/ or hr@idental.com.sg
Required language(s): English
Preferably Non-Executive specialized in Healthcare - Nurse/Medical Support & Assistant or equivalent.
Skills

Provide general administrative and clerical support including mailing, scanning, faxing and copying to management;Handle order processing, issuing invoices, purchase order;Attend to incoming calls from customers regarding their inquiries;Perform checks on lorries' schedule for outgoing deliveries;Assist in resolving any administrative problems;Ad hoc tasks assigned from time to time.
Skills
Roles & ResponsibilitiesManage all indoor and outdoor installation, repairs and maintenanceDiagnose errors or technical problems and determine proper solutionsEnsure proper documentation of service and installation actions by completing forms, reports, logs, and recordsFollow all company's filed procedures and protocols and ensure compliance to service standardsBuild and maintain positive relationships with customersHandle pre-sales and post-sales supportPerform any other ad-hoc projects as assignedRequirementsAbility to communicate in English fluentlyPossess valid Singapore Read more
Class 3 driving licenseAbility to troubleshoot, test, repair and service technical equipmentAbility to work flexible shifts and to adapt to changing work schedulesFamiliarity with hand tools and mobile applicationsPossess 1 – 2 years of relevant experiences in customer service and technical support is a plus
Skills

Roles & ResponsibilitiesGeneral office admin supportHandling of phone calls and enquiriesDomestic sales support (Invoicing, order arrangement)Handling domestic logistics and shipping documentsAny other ad-hoc administration tasks as assignedRequirementsDiploma holders and aboveStrong Interpersonal and communication skills, meticulous, independently and with initiativePositive working attitude
Skills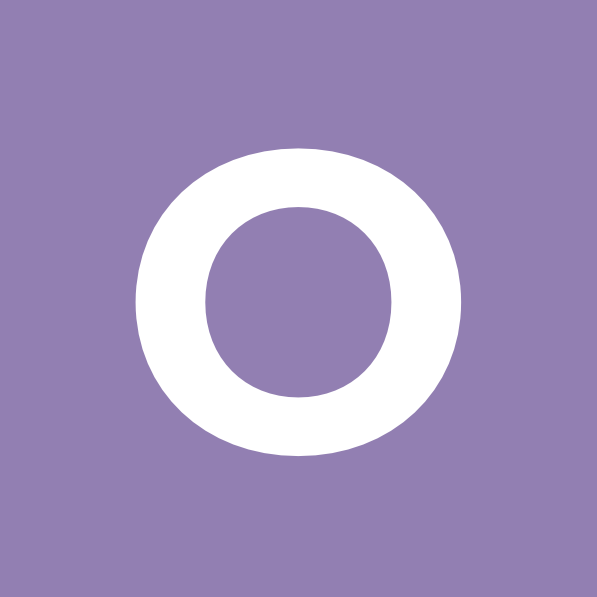 Drafter (Architectural/BIM) JOB DESCRIPTION Drafting of Architectural shop drawings Prepare detailed shop drawings Must be willing to work as a team and show work commitment Other adhoc duties as assigned Requirements: Min. Diploma in Architectural technology or equivalent Proficient in use of AutoCad software Self-motivated, initiative and able to work independently At least 2 years of working experience in Architectural trade related to glazing/aluminium is Read more
reuqired for this position With knowledge of REVIT and BIM Experience in site coordination work will be an advantage Confident & able to work under pressure
Skills

Roles & ResponsibilitiesCashier. Basic salary $1450 (6 days per week), Tanjong Pagar, 3pm - 11pm (Permanent Shift). Please Whatsapp 90026928. Singaporean only. Start ASAP.Job Responsibilities: * Cashiering duties * Top up items into the shelves * Other adhoc as assignedRequirements* Must be able to learn and move fast
Skills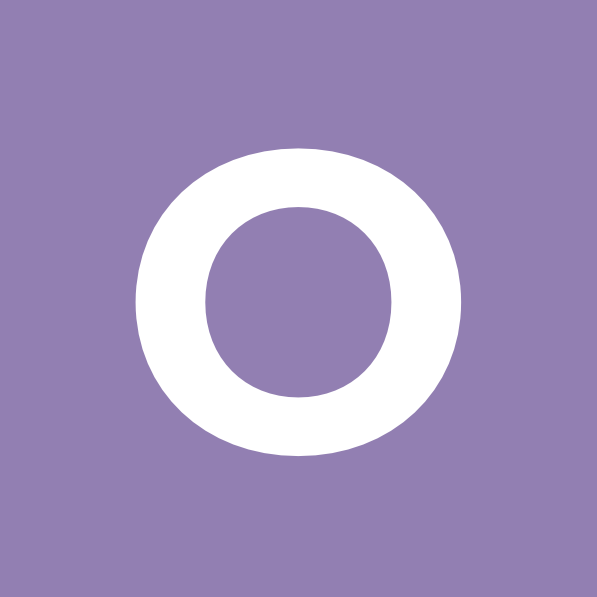 Our client is a leading service provider of security solutions for the loss prevention market in the region. They provide its unique brand of guaranteed security and exceptional service through its trained, friendly professionals and state-of-art equipment. ResponsibilitiesHandling day to day enquiries, feedbacks, quotation, coordinate and follow up with customers. Arrange and manage maintenance scheduled Provide and Manage administrative support to control centre operations Generating and maintaining of Read more
documents and data in the CRM system Maintain proper filing and documentation Updating and generating timely reports Other ad-hoc duties when assignedRequirementsMin Nitec with 1-2 years working experience Able to work independently with minimum supervision Good communication skills Team player Responsible, mature and well-groomed Effectively bilingual PC knowledge in MS Office 5 days/weekTo apply, please send your updated resume to [Click Here to Email Your Resume] with the following details, in MS Word format:Position applying for Current remuneration Reason for leaving Expected remuneration Notice periodWe regret that only shortlisted candidates will be notified. Lee Keck Ying (Jol) | EA License No : 06C4642 | EA Reg No : R1877544
Skills