Sign in or register for a JobTech account.
Jobs that require

willing to travel

skill
We are exhibition stand contractors specialize in booth design and construction, we took part in major exhibitions in Singapore as well as overseas. If you can display initiative, drive, creativity and passion on a daily basis, yours is exactly the kind of talent that we are looking for. Write to us now!
Requirements:
Account servicing and handle project independently.
Plan job schedules and brief contractors.
Good leadership, self-motivation and able to guide and support your team members.
Prepare project budget and ensure budget meet expectations.
Inspect off-site fabrication and on-site installation.
Ability to handle overseas projects (Travelling required)
Have excellent writing and presentation skills.
Possess good planning, organisation and multi-tasking skills.
Able to converse and write Mandarin (to liaise with chinese speaking clients)
5 days work week (9am to 6pm)
Located near Marymount/Bishan MRT (10min walking distance)
Skills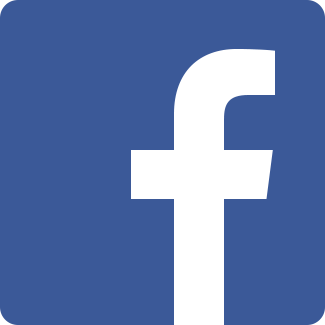 Facebook's mission is to give people the power to build community and bring the world closer together. Through our family of apps and services, we're building a different kind of company that connects billions of people around the world, gives them ways to share what matters most to them, and helps bring people closer together. Whether we're creating new products or helping a small business expand its reach, Read more
people at Facebook are builders at heart. Our global teams are constantly iterating, solving problems, and working together to empower people around the world to build community and connect in meaningful ways. Together, we can help people build stronger communities — we're just getting started. RESPONSIBILITIESRecruit, inspire and develop a high performing team that supports all of Asia Pacific's managed clientsHelp build new products and improve existing ones in collaboration with Facebook Product Engineering TeamsUnderstand our client's business and marketing strategiesDevelop strong collaborative relationships with key stakeholders across the company and represent the function in cross-functional teamsIdentify unique problems and unlock opportunities through bespoke technology solutionsInfluence the road map and product development of Facebook Ads to meet our client's business challenges and align with Facebook's business objectivesBe both a technical leader and a thoughtful people managerWillingness to travel 25% of the timeMINIMUM QUALIFICATIONS12+ years of software engineering experienceAt least 5+ years of experience managing a software engineering teamExperience building and shipping software productsExperience communicating technical concepts to non-technical audiencesPREFERRED QUALIFICATIONSB.S. or M.S. in Computer Science or equivalent degree or experience preferredExperience contributing to open source projects, shared code repositories, and/or personal projectsExperience with contributing to the development community (blogs, Stack Overflow, Quora, slack, etc.)
Skills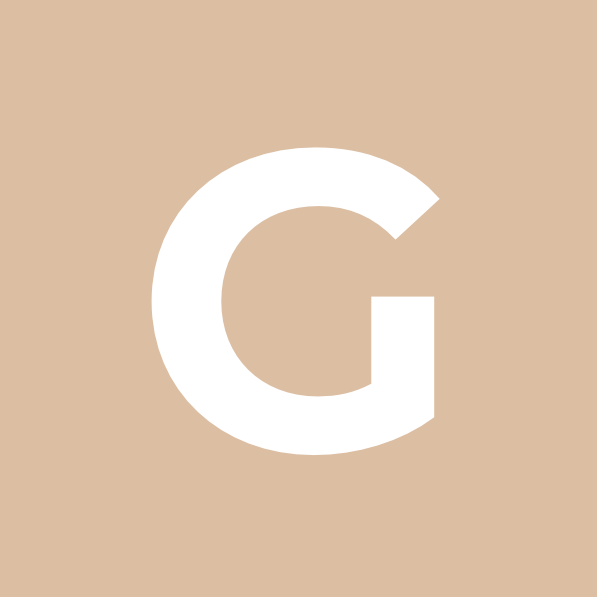 Roles & ResponsibilitiesCompany overview:Google is not a conventional company, and we don't intend to become one. True, we share attributes with the world's most successful organizations – a focus on innovation and smart business practices comes to mind – but even as we continue to grow, we're committed to retaining a small-company feel. At Google, we know that every employee has something important to say, and that every Read more
employee is integral to our success. We provide individually-tailored compensation packages that can be comprised of competitive salary, bonus, and equity components, along with the opportunity to earn further financial bonuses and rewards. Googlers thrive in small, focused teams and high-energy environments, believe in the ability of technology to change the world, and are as passionate about their lives as they are about their work. For more information, visit www.google.com/careers.The area: Google Customer Solutions (GCS)When our millions of advertisers and publishers are happy, so are we! Our Google Customer Solutions (GCS) team of entrepreneurial, enthusiastic and client-focused members are the "human face" of Google, helping entrepreneurs both individually and broadly build their online presence and grow their businesses. We are dedicated to growing the unique needs of advertising companies. Our teams of strategists, analysts, advisers and support specialists collaborate closely to spot and analyze customer needs and trends. In collaboration, we create and implement business plans broadly for all types of businesses.The role: Account Strategist, Google Customer Solutions (English, Urdu) - SingaporeBusinesses that partner with Google come in all shapes, sizes and market caps, and no one Google advertising solution works for all. Your knowledge of online media combined with your communication skills and analytical abilities shapes how new and existing business grow. Using your influencing and relationship-building skills, you provide Google-caliber client service, research and market analysis. You anticipate how decisions are made, persistently explore and uncover the business needs of Google's key clients and understand how our range of product offerings can grow their business. Working with them, you set the vision and the strategy for how their advertising can reach thousands of users.Additional Role Description:As an Account Strategist in this fast moving environment within Southeast Asia, you are in charge of a portfolio of high potential small and medium-sized advertisers in Singapore. Providing them with outstanding consultancy services, you will help advertisers grow their business and maximize their returns through a combination of one-to-one and scalable outreach or support.You will work in partnership with existing Google Ads advertisers to understand their strategies and increase their understanding of Google advertising solutions. You will provide them with tactical implementation and maintenance support of their Google Ads accounts.Responsibilities:- Analyze and prioritize accounts in an assigned portfolio to proactively identify opportunities and pitch recommendations to advertisers. Improve campaign performance and maximize opportunities through consultative approaches via email or phone.- Drive growth for Google, be accountable for team's quarterly goals.- Develop detailed Google Ads campaign proposals for new advertisers as well as execute quick optimizations with a high degree of quality.- Communicate effectively with clients across the Southeast Asia region.- Keep advertiser objectives in mind (this includes developing keywords, advertising texts, placement sites and other campaign parameters or features suggestions).RequirementsMinimum qualifications:- Bachelor's degree or equivalent practical experience.- 1 year of experience in sales, media, advertising, e-commerce or search.- Ability to speak and write in English and Urdu fluently and idiomatically.- Ability to travel to Pakistan, Sri Lanka, and/or Bangladesh as required.Preferred qualifications:- Experience working in Asia or Southeast Asia.- Proven ability to work in a team and take initiative.- Detail-oriented with the ability and willingness to quickly complete large volumes of work with high quality.
Skills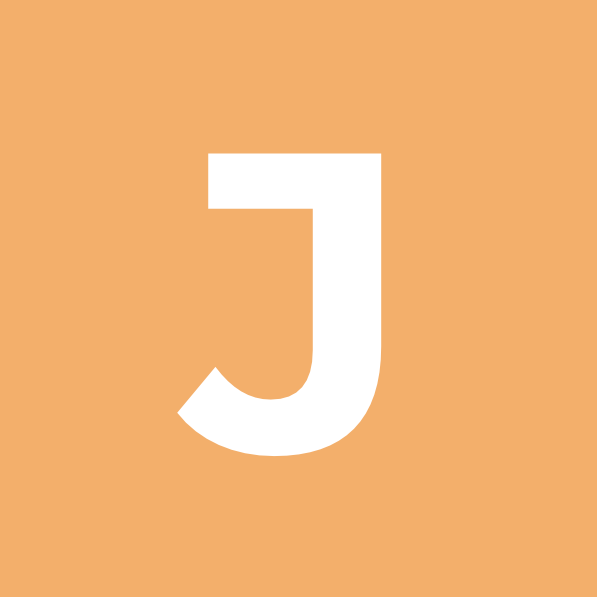 Job Title: IT Infrastructure Solution (Presales and Implementation)Industry: HR/Staffing/Employment AgenciesSalary: SGD 5000 - 8000Location: South West, SingaporeAbout Company:Our Client is a global consulting and IT services company headquartered in Singapore was established in 2006. Their key focus lies in Staff Augmentation services, Managed IT Services, Software Development and Business Consulting.Job Description:- Provide expert technical support for opportunities involving Server, Storage, and Virtualization.- Work collaboratively with Sales, Product Partner, Read more
and Customers- Requirement gathering- System configuration document- Selection of HW and Software for proposing solutions - Manage and execute successful POCs.- System construction, Implementation of proposed systems- Document best practices & architectural references in developing and deploying IT infrastructure solutions.- Maintain technical knowledge of IT Infrastructure, industry directions and trends.Job Requirements:- 5+ years of technical pre-sales experience.- Expertise in NAS/SAN Storage, VMware - Excellent communication skills, both written and oral are required. - Japanese Language Level: JLPT N1 or N2 or equivalent to liaise with Japanese customer- Willingness to travel, as needed, though not likely to exceed 50%.- Experience working with customers on a highly technical product .- Excellent communication and presentation skills with an ability to present technical solutions concisely from small to large audience- Enthusiastic, self-starter.- Demonstrated passion for diving into technical issues and solving customer problemsCompensation:- AWSInterested applicants are invited to submit their resume via clicking the apply button.JointHire Singapore Pte Ltd.(EA License No.: 17C8920)Hidetaka Yata (Registration No.: R1216038 )
Skills
Essential Job Functions As a Project Officer (Travelling Exhibitions & Special Projects), he/she will be required to project manage ongoing or recurrent development projects that may involve a multi-faceted set of skills ranging from content development, dealing with contractors, participating in tender/procurement exercises, and event-planning/management. He/She will also work to develop, catalyse and implement ideas into tangible, meaningful, exciting and educational experiences for the Centre's visitor base. He/She Read more
will look at identifying the latest experiential trends, looking at their respective possibilities in implementation within the Centre and working with project teams to create the experiences. Requirements Candidates with prior experience in similar fields or have relevant experience in project management stand at an advantage. A keen appreciation or curiosity for the sciences with the ability to think creatively and unconventionally is essential for the job. The candidate should also have the ability to express clearly in oral and written form the principles and applications of science and technology to both students and general public. The candidate should expect to be working independently under pressure from time to time and be willing to perform weekend duties, including public holidays, as and when needed. Overseas travelling is required from time to time.Advertised: 08 Feb 2019 Applications close: 22 Feb 2019
Skills Scope: - create awareness and branding for clients through face to face interaction - increase revenue for clients- Leading a team- Travelling to meet different clients- Represent different clienteles for different projectsRequirementsoutgoing personalitywork well in teamsgood work ethicsSingaporean Citizen/ PRMany opportunities1. Speedy career advancements - Hard work is proportional to results2. Travel overseas- Lots of overseas exposure and networking to build connection with offices in the region3. Personal Read more
Development- Improve your own skillsets and values4. Environment- Fun and supportive environment to work in
Skills <Main Responsibility – External Distributor Support>Understand and conduct yearly SCM evaluation to share with distributors on know-how to improve overall logistic operation performance Initiate and lead SCM projects for distributor warehouse operation set up & upgrade Provide on-site hands on support to plan, organize and participate in improvement projectsIntroduce Company and market best warehousing and inventory practices to up lift key distributors' operational capabilities Implement and organize SCM Read more
Project Management, monitoring and reporting SCM activities, milestones and impact to results Collect, analyze and prepare monthly report on key distributors' PSI to grasp market supply condition Report and share with management on the support required for improvement projects Support with inventory planning for key distributors<Sub Responsibility – Internal Warehouse Management>Assist with smooth and efficient warehouse operations Assist with coordinating and controlling the order cycle of packaging material Prepare monthly insurance declaration for warehouse inventory Analyzing data to monitor performance and plan improvements Identify areas for cost reductions and implement strategies for cost reduction Prepares warehouse activities report as and when require Assist to reconcile monthly 18 Global KPIs for regional group companiesRequirementAt least Diploma / Degree or any other relevant certificationAt least 2 years of SCM background, major in Logistics & Warehouse Operations. Inventory planning and Project management experience will be an advantage.Professional Business Skills:Good knowledge and understanding of warehouse operation.Systematic and logical approach to planning with large data Automotive background will be an advantageInterpersonal & Social Skills:Able to communicate concepts and ideas well Able to work well with others as a team Strong written and verbal communications Understand Japanese business culture 5-15% travelling may be expected (Middle East and Asia) Able to travel overseas on short noticeLocation: CentralWorking days: 5 days Annual: 18 days.R1546889
Skills Job Responsibilities-Manage account payables and receivables activities in a timely manner.-Maintain cash flow by ensuring cash collection and cash expenditure on schedule-Monitor bank daily transaction and record the transaction based on its nature of transactions.-Prepare weekly financial planning to the management.-Execute weekly payment process and prepare Expenses and Cost Analysis-Handle day to day payable process by verifying and posting account transaction to the correct account and cost centers.-Responsible Read more
for accurate and effective accounting records and document preparations relative to the AP function-Communicate with supplier for supporting documents-Prepare journal entries for daily transactions.-Prepare the tax report monthly and yearly-Closing all transaction and prepare monthly report / financial statement and sent to accounting manager-Need to travel around to the various subsidiary locations-Intercompany billingJob Requirement-At least 1 year of working experience in the related field is required for this position-Minimum Higher Nitec qualification.-Hardworking-Critical thinker-Ability to work in fast paced environment-Excellent organization skills-Ability to multi-task, work under pressure and meet deadlines required-Proven knowledge of bookkeeping and accounting principles-Having knowledge about taxation is an advantage-Strong technical aptitude and working familiarity with the CMS Office Suite, particularly Word, Excel and PowerPoint.
Skills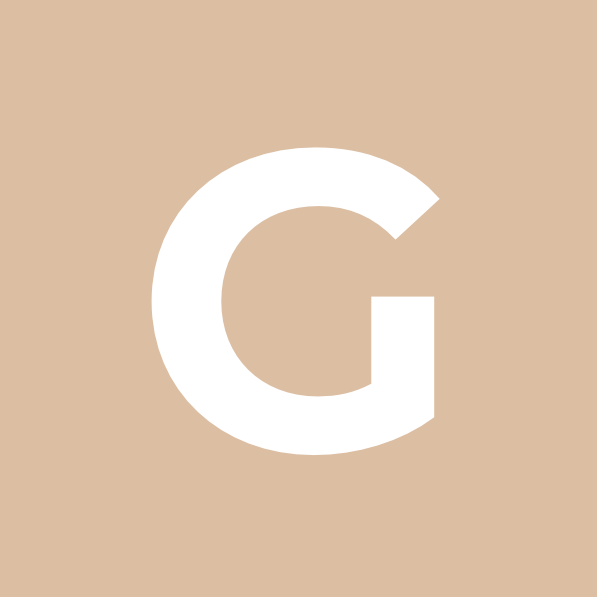 Job Description: You will assembly hardware parts and carry out installation and commissioning. You will also perform basic trouble-shooting of software on Linux platform, testing and evaluation of hardware. You will also provide service and technical support to our customers and understand their applications and requirements to develop solutions for their needs. Responsibilities:Deliver high quality Customer Service Support. Forecasting and ensuring on-time availability of spare parts for the Read more
customer needs. Digital Cinema Equipment troubleshooting. Responsible in getting the root cause analysis Interaction with customer and/or system integrator to provide technical support and troubleshooting on digital cinemas incident issues. Maintaining a good rapport and providing technical support to customer.Requirements:Diploma or equivalent from Electronics, Multimedia, Information technology or other related streams. Developed and implemented shell scripts in Linux to facilitate monitoring and diagnostics of onsite equipment. Minimum 1 year related working experience. Good command of written and spoken English. Possess good troubleshooting skills. Can work independently with limited supervision. Sound knowledge on system integration. Electronic, electrical, cabling and networking knowledge. Hands-on experience on Linux shell is an added advantage. Willing to work on non-working hours and public holidays occasionally. Able to travel when requiredAttractive remuneration package will be offered. Interested candidates, please send your CV with Current & Expected Salary and Date of Availability by mail to: [Click Here to Email Your Resume] All information provided by applicants will be treated in strict confidence and used only for processing application. Applicants who are not contacted within one month should consider their applications filed for future reference.
Skills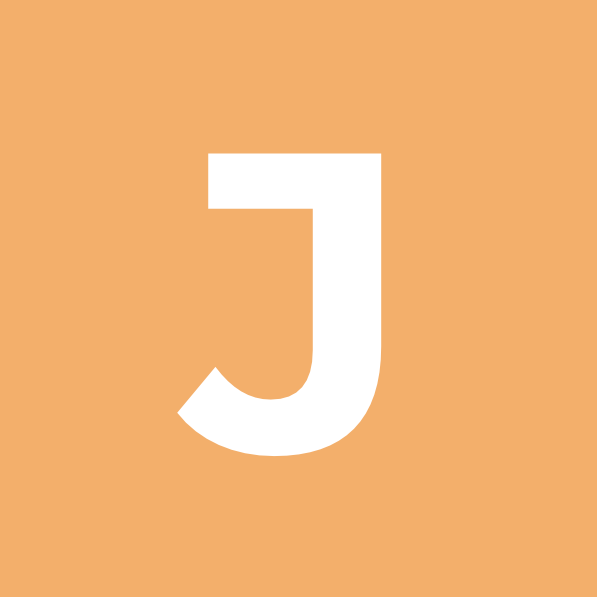 Job Title: Full-Time/Part-Time Sales Representative (Promoter) (J178-0001195)Industry: Manufacturing - OtherJob Category/Function: Sales / RetailSalary: SGD 1200 - 1400Location: North West, SingaporeAbout Company:Our client is a well-established meat & sauce supplier. It was established in the early 1967. The company has offices in Japan, USA, Korean and Singapore. The company develops various meat products for professionals to make customers realize and enjoy the high nutritional value and unique flavour Read more
of variety meat.Job Description:- Able to assist customers to slice and pack products.- Able to make samples and explain products, cooking methods, in order to persuade customers to purchase products.- Provide excellent customer service and engagement with customers- Manage, replenish and maintain visual merchandising and stocks- Keep records of sales and give timely daily sales report- Other ad hoc duties- Willing to travel to different outlets when required.- Shift duties, able to commit 6 days or 5 days a week, including weekends and PHJob Requirements:- We welcome responsible candidates whom have a positive attitude and takes initiative- Promoter experience is preferred/ no experience, training will be provided.- Applicants with valid Hygiene Certificates are preferred but not requiredInterested applicants are invited to submit their resume via clicking the apply button.JointHire Singapore Pte Ltd.(EA License No.: 17C8920)Rick Ng (Registration No.: R1879461 )
Skills