Sign in or register for a JobTech account.
Jobs that require

willing to travel

skill
- East / 5.5 days (Mon-Fri 8.30am-5.30pm/Sat 8.30am-12.30pm)
- Salary: Up to $3000
- Willing to travel overseas
- Walking distance from MRT
- Knowledge in SEO Marketing
Responsibilities:
Responsible for website maintenance of the company.
Knowledge in SEO marketing.
Handle social media marketing and do products presentation to customers.
Attending the overseas trade show and looking for distributors.
Requirements:
Candidate must possess at least a Diploma, Advanced/Higher/Graduate Diploma, Bachelor's Degree, Post Graduate Diploma, Professional Degree, any field.
At least 1 year(s) of working experience in the related field is required for this position.
Preferably Junior Executives specializing in Marketing/Business Development, Sales - Corporate or equivalent.
-
Interested applicants, kindly forward your resume in word format,
Please remember to input the following information in your resume:-
1) Photo required
2) Current salary
3) Expected salary
4) Reason for leaving (Past and present employment)
5) Notice period
6) Position applied for in the mail
Skills
- East / 5.5days(Mon-Fri 8.30am-5.30pm / Sat 8.30am-12.30pm)
- Salary: Up to $4,000(Based on experienced)
- Walking distance from MRT
- Willing to travel overseas
Responsibilities:
Liaise and Coordinates with suppliers on products pricing.
Knowledge in edit and reading 2D Drawing.
Prepare drawing using AutoCAD for the new projects.
Liaise closely with suppliers & engineering teams when their technical issues occurred.
Requirements:
Candidate must possess at least a Bachelor's Degree, Post Graduate Diploma, Professional Degree, Engineering (Electrical/Electronic), Engineering (Mechanical) or equivalent.
At least 1 year(s) of working experience in the related field is required for this position.
Preferably Junior Executives specializing in Engineering - Mechanical/Automotive, Sales - Corporate or equivalent.
-
Interested applicants, kindly forward your resume in word format,
Please remember to input the following information in your resume:-
1) Photo Required
2) Current salary
3) Expected salary
4) Reason for leaving (Past and present employment)
5) Notice period
6) Position applied for in the mail
Skills
MNC with manufacturing plants across Asia
Semiconductor industry
Spearhead two board objectives in system digitization and manufacturing automation activities within the plants in Asia
Interface with stakeholders (business, manufacturing, information systems) as well as engaging external partners and vendors to achieve the above
Conduct and assess risks among sites and factories in Asia namely Singapore, Malaysia, Korea and China
Identify manufacturing activities that are labor intensive for automation programs with the aim of cost reduction
Scale up and implement automation or digital activities across other sites upon successful pilot project completion
Ownership of all project management phases from planning, execution, monitoring, control, reporting and budget to the business
Prepare project documentation, monitor project status, manage risks as well as conduct post implementation reviews to business stakeholders
Requirement
Degree in Engineering. MBA. PMP certified is preferred
10 years of working experience in a MNC manufacturing environment with a regional scope
Proven project managment skills and effectively with working across cross-functional team
Hands on experience in operations excellence and manufacturing activities
Lean six sigma trained
Influencer and able to interact with all level of management
Strong project skills and effective with project managment software
Must be able to travel up to 50%
Skills
You will assist The Company in achieving its ongoing growth plan in the trading industry. You will be involved in business development, mergers and acquisitions that encompass all aspects of an investment project.
THE ROLE
Assist to formulate and value business strategies and lead the development of detailed enterprise valuation models & returns analysis. Write and present internal investment memorandums to senior management. You will assist in the presentation of investment opportunities and negotiations of deals with counterparties.

You will also coordinate due diligence work on potential targets for acquisition and the development of an investment opportunity that include working with:
• commercial team to understand & critically analyze business rationale
• internal/ cross functional departments to analyze the corresponding implications on investment opportunities
• industrial team to analyze capital expenditures, operating expenditures, maintenance and other industrial definitions

REQUIREMENTS
Degree in Finance/ Business/ Accounting or other similar majors, professional qualification such as CFA or CPA would add value
2-3 years of experience in transaction advisory/ M&A experience in Southeast Asia. Ideal candidates from Big 4/ investment banking/ private equity/ trading corporate.
Experience in business development from consumer brand space can be considered
Strong excel/ financial modelling skills, VBA/ Coding skills is a plus.
Proficient with word processing and spreadsheet
Ability to travel and work extended hours when needed to meet business requirements.
Skills
Job Summary
We are looking for a full time photographer.
Responsibilities and Duties
Shoot and edit photography assignments (instant print, event photography, commercial photographer etc)
Communicate with clients with regards to job requirements
Manage and assist photo booth assignments
Assist photographer with commercial assignments
Execute administrative & file management tasks
Participate in development of new photography services
Identify and action upon areas for improvement in existing operations
Job responsibilities may gradually evolve based on company objectives
Career Prospect
Possibility to lead an expanding team
Possibility to explore other positions within the company
Working & Office Hours
Mon - Fri on non-assignment days: 12.00pm - 5.00pm
Mon - Fri on assignment days: As required by assignments
Sat, Sun & Public Holidays: Rest day, unless required by assignmentsIf required to work on Sun or PH, 1 off-in-lieu will be provided on next weekâs weekday.
Send your resume and portfolio to work@vividsnaps.com
We will respond to all applicants.
Requirements:
Qualifications and Skills
Experienced with Canon and Nikon cameras
Familiar with professional photography
Good knowledge in photo-editing software, Adobe Lightroom & Photoshop.
Comfortable in speaking with clients and event guests
Able to commit weekends and public holidays
Fluent in spoken English and Mandarin
Occasional overseas travel
Skills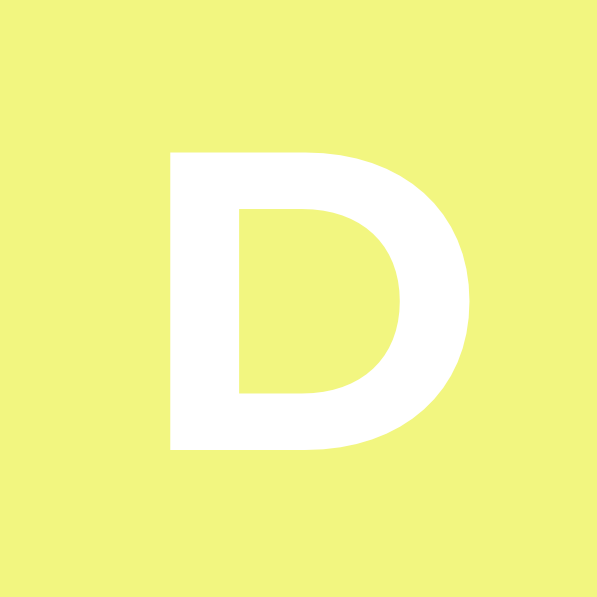 Roles & ResponsibilitiesResponsible in participating in tenders involving Piping fabrication/installations of 50000 DB piping;Must be willing to travel / accept temporary relocation to project locations (i.e. Saudi Arabia, PNG, India) for after sales supportRequirements-Minimum 8 years experience out of which at least 5 years in Chemical/ Petrochemical Projects-Degree in Mechanical Engineering
Skills Roles & ResponsibilitiesProvide LAN support and trouble-shootingProvide end users support in a Windows based PC environmentReporting and Updating Database and documentationsTo participate and assist in new projects implementations.To assist in any other IT related activitiesMay be assigned to station at client's premisesRequire to travel between offices within SingaporeRequirementsLAN and WAN knowledge requiredWorking experience in PC/ LAN/ Network and Win Server SetupAdded advantage with exposure on advanced Microsoft Products, Read more
such as Windows Server,System Center, SQL Server, Exchange Server, etcGood Degree in IT discipline, Diploma in IT or equivalentGood interpersonal and customer service skillsGood command of written and spoken English and ChineseResponsible, resourceful with strong problem-solving skillsAble to work independentlySome programming and database knowledge and experience preferredCLASS 3 license good to haveSingaporeans or Permanent Residents ONLY
Skills Roles & ResponsibilitiesPosition: Sales Account Manager (IT Components)Location: Raeburn ParkWorking hours: 5 days / Office hoursSalary: Up to $3500 + Commission + AWS + BonusDuration: PermanentResponsibilities:Develop and maintain good working relationships with new and existing customers and other stakeholdersIdentify and meet relevant customer needs and deliverables according to proposed timelinesProvide follow-ups regularly with existing customers to ensure that quality standards are maintainedDevelop proposals and deliver strategic sales presentationsIdentify Read more
business opportunities and follow-up to close salesMeet and exceed monthly sales targets through sales activitiesProvide regular reports to the management team on market/ customer/ sales movements RequirementsRequirements:Minimum possess Diploma in Business Administration or MarketingNo experience is required, training is provided.Travelling is required every 2-3 months.Bilingual in English and Mandarin to liaise with Mandarin speaking associates in view of business communicationsIn order to speed up the short listing process, qualified or interested candidates are strongly encouraged to submit your updated resume in MS format to [Click Here to Email Your Resume]Our dedicated and approachable Search Personnel consultants will get back to you soon for a confidential discussion. To find out about other career opportunities in Search Personnel Pte Ltd, do visit www.searchpersonnel.com.sg / www.facebook.com/search.personnel for complete job listings.We wish you all the best in your career search.***We do not charge our candidates any referral fee.***Ellen Tye Executive Consultant Reg no.: R1876225 | EA No: 13C6684
Skills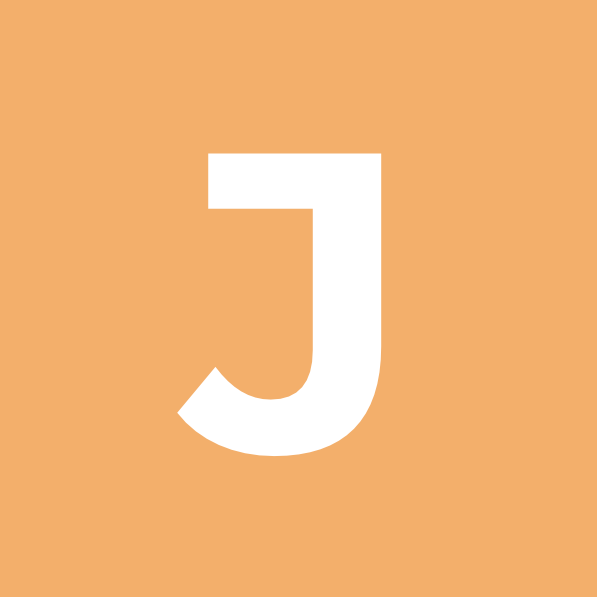 JAPANESE MNC LOCATION: TANJONG PAGAR ATTRACTIVE SALARY OPPORTUNITIES TO TRAVEL OVERSEAS Job Desciption:Handle sales activity in steel department. (All related in steel products, include oil & gas, construction & civil, stokist & cosmo) Trading function in steel department including sales & marketing Follow up and manage the existing accounts and establish new accounts especially in pipes, coils, plates, for all industries. Correspond & coordinate with clients, overseas offices Read more
and headquarters on daily activities Manage order processing and logistic arrangement request Manage risk management of customer's credit lines and stock inventories Ensure all logistics activities are well coordinated Ensure payments receivable and payable are all made on time Manage and entertain oversea guests and customers to ensure their well-being Travel around Asia Pacific region to meet/visit customers and suppliersJob Requirements:Minimum Diploma in any field At least one year in sales experience (No sales experience are acceptable) Comfortable with traveling (including overseas) Has initiative and be observant, good attitude, willing to learn, good communicational skills, analytical mindJOBSTUDIO Pte Ltd License No.: 10C4754 Stephanie Toh Registration No.: R1217674
Skills

Roles & ResponsibilitiesImplementation of Ethernet network, which include:-- Discussion with the client on the network requirements- Design of network basing on client requirements- Installation of hardware such as switches , network management equipment- Troubleshooting of network during fault conditions- Performing testing and commissioning of the equipment for the network to the client- Performing of relevant changes to network for purposes of patching or upgrade of firmware/software.Requirements- Degree / Read more
Diploma in Electronics and/or Communication Engineering- At least 2 years of experience in the Ethernet implementation /design of Ethernet networks- Willingness to travel- Ability to work independently, and as a team player- Determination and positive attitude to drive tasks to full completionLicence No: 12C6060- Able to perform occasional night work- Training/Certifications: CCNA, CCDA, CCNP and knowledge of MPLS / MPLS implementation experience would be an added advantage.
Skills