Sign in or register for a JobTech account.
Jobs that require

work shifts/irregular hours

skill
Work on call centre tickets , monitor and manage system alerts and notifications, and respond accordingly through service tickets
Level 1 & 2 technical support at the network level: WAN and LAN connectivity, routers, wireless, firewalls, and security
Basic remote access solution implementation and support: VPN, and RDP, Team Viewer or Webex
knowledge of Cisco Switches & Firewall, HPE or Dell Switches Fortigate, Sonicwall,
Improve customer service, perception, and satisfaction
Ability to work in a team and communicate effectively
Escalate service requests that require Senior Engineer level support
System documentation maintenance and review
Requirements :
Ability to communicate verbally via the telephone with clients and vendors
Understanding of operating systems, business applications, printing systems, and network systems
Ability to diagnose technical issues
Ability to multi-task and adapt to changes quickly
Ability to match resources to technical issues appropriately
Understanding of support tools, techniques, and how technology is used to provide IT services
Interested candidates who wish to apply for above position, please send us your updated resume to jeffn@gemini.sg
We regret only shortlisted candidated will be notififed.
EA 12C5083
Skills

Roles & ResponsibilitiesAs a Service Crew (Subway Sandwich Artist), you will welcome and serve guests who come to our shops.Job Tasks include:making and serving sandwichespreparing foodcleaning the shopRequirementsAble to work shifts, weekends and public holidays6 days/week, 8-hour shift
Skills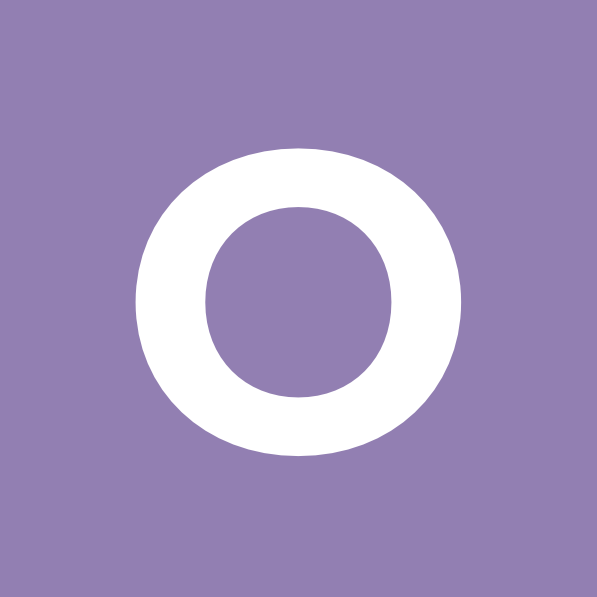 Job ScopeProvide first level IT cloud support to client Requirements Certificate/Diploma in Information TechonlogyJohn Goh Meng Chye EA License No : 06C4642 EA Reg No : R1102621 We regret that only shortlisted candidates will be notified.
Skills Company: ST Synthesis Pte LtdBusiness Area: Land SystemsJob Description:• Station on-site and perform daily inspection and preventive maintenance works in Mechanical and Electrical Systems according to Scheduled Maintenance • Attend to feedback, Breakdown and customer service requests • Attend to Fault-Calls and carry out rectification of Faults within specified time and budget• Strong hands-on skills • Assist in troubleshooting and repairs of Mechanical and Electrical systems• Able to Read more
work on rotating shifts, including weekends and public holidaysJob Requirements: ​• NITEC or Higher NITEC with minimum 2 years relevant experience• Able to work on rotating shifts, including weekends and public holidays• Candidates with sound knowledge of ACMV, Fire Protection, BAS, Plumbing, Sanitary and/or HT/LT will be favorably considered• CERT Trained personnel has an advantage• Audio Visual Trained personnel has an advantage• Able to interact and articulate well within and other departments• Singaporeans only
Skills Roles & ResponsibilitiesIn accordance with the Singapore Ministry of Manpower's Employment Act, the following are MathVision's Key Employment Terms:1. Job Timings (Non-negotiable)44 Hours Per WeekMonday, Tuesday, Wednesday, Thursday11:30 am – 07:30 pmSaturday and Sunday09:30 am – 06:30 pmLunch Break01:30 pm – 02:30 pmOvertimeEmployees who work more than the stipulated working hours on any day will be paid for any additional hour worked at 1.5 times their hourly basic Read more
rate of pay.2. Public HolidaysThe Centre will remain closed on all public holidays EXCEPT Labour Day and Vesak Day. The board examinations are held in May/June and we are duty bound to our students to remain open on these two public holidays to assist them in their final examination preparation.Employees who work on Public Holidays (9:30AM – 6:30PM) will receive twice their basic rate of pay for work on that day.3. Notice of TerminationThe notice period for termination as per the MOM's Guidelines is as follows:1 day notice for less than 26 weeks of service1 week notice for 26 weeks to less than 2 years of service2 weeks notice for 2 years to less than 5 years of service4 weeks notice for 5 years and above4. LeaveAnnual leave amounts to 10 days, with an additional day of leave for each year in excess of 4 years of service.Sick leave amounts to 14 days as per the MOM's Guidelines.Hospitalisation Leave, Maternity Leave, Paternity Leave, and Childcare Leave areprovided as per the MOM's Guidelines.5. InsuranceA GP Plan and a Hospitalisation Plan are provided for full-time employees.Coverage starts as from the second month of employment.RequirementsSciecne Teachers (For Gr 1 to 10)Required Qualifications:Passionate about the cause of educationDedicated and patientTeam spirit
Skills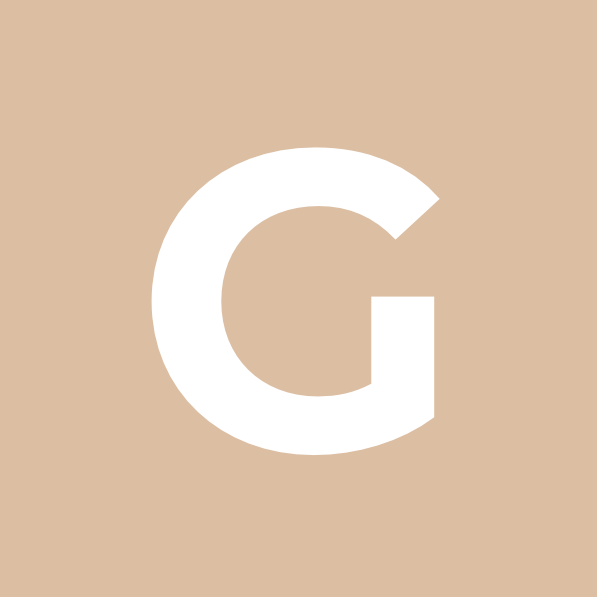 Meet Module goals by sustaining and improving equipment performance to achieve good PM success and survival rate. Follow SOP and carry out CAS per specification Execute scheduled / special preventive maintenance (PM) as per PM schedule and specifications Troubleshoot basic and chronic equipment related issues to maintain or improve tool performance Maintain good housekeeping in the production floor / sub FAB / Office, and maintenance support areas Ensure Read more
and follow good safety practice and also safe custody of tools, equipment and other properties belonging to the Module Identify Safety Gaps and develop solution to resolve them Know how to use SPACE to monitor and analyze SPC charts. Understand all the PR rules and follow CAS correctly Know how to use measurement instruments effectively in data collection. Able to create metrology job files correctly (equipment list to be defined by the Supervisors) Perform shift duties (12-hours shift) to support the running of production in the Module and ensure equipment readiness and worthiness for production Able to undertake the Equipment Ownership role when identified Assist Engineer or take leadership role in the installation and hook up of new or upgrading equipments Assist in implementing or implement independently equipment improvement projects. Able to train operators and trainers in new operational procedures Execute good maintenance of support tool Guide and Train new Technician/Associate Engineers on their On-The-Job-Training (OJT) by acting as their mentor Provide proper and accurate passed down ofline issues and documentation (fill up and file the checklists) Wafer scrap reduction awareness and formulate wafer reduction solutions Participate in CIP programs to improve productivity and quality of equipment/process Coordinate with operators to ensure efficiency of work to meet Mfg and Module objectivesQualifications:Diploma in Electrical / Electronics / Mechanical / Mechatronics / Microelectronics Engineering 4-6 years working experience in electrical / electronics industry Perform 12-hours rotating shift or Normal/Swing Shift where required Good Team Player Logical Fresh graduates are welcome to apply
Skills Description: - 2 Years Contract (Renewable / convertible) - Basic ($1,500 - $1,700) + 1 month AWS + Performance Bonus + Shift allowance + Laundry allowance - Entitled to Medical Leave, Annual Leave - Dental Claims - Flexible Claims - Yearly Salary Increment - Entitled to 2 Sets of Discounted Air tickets!Details: - Work at Changi Airport - 5 days work week, including weekends & public holiday - Read more
Rotating shifts, depend on flight timing (not able to choose shift) - shift roster will be release in advance. - Uniform Provided - Transportation provided for graveyard shiftJob Scope: - Assist in check in, printing of boarding pass, issuing of boarding pass - Checking of travel documents - Gate duties - Assisting passengers with their baggage damage claims, etcRequirements: - Singaporeans only - Able to start work Immediately - Able to commit to 2 years contract - Comfortable with rotating working shifts, including weekends and PHInterested Applicants, WHATSAPP 8260 9506 to apply!!!By submitting any application or resume to us, you will be deemed to have agreed & consented to us collecting, using, retaining & disclosing your personal information to prospective employers for their consideration.**We regret that only shortlisted candidates would be notified.EA Personnel: Candy Tan Yan Li EA Personnel Reg. No: R1770231 ScienTec Consulting Pte Ltd | EA License No: 11C5781
Skills Roles & ResponsibilitiesIn accordance with the Singapore Ministry of Manpower's Employment Act, the following are MathVision's Key Employment Terms:1. Job Timings (Non-negotiable)44 Hours Per WeekMonday, Tuesday, Wednesday, Thursday11:30 am – 07:30 pmSaturday and Sunday09:30 am – 06:30 pmLunch Break01:30 pm – 02:30 pmOvertimeEmployees who work more than the stipulated working hours on any day will be paid for any additional hour worked at 1.5 times their hourly basic Read more
rate of pay.2. Public HolidaysThe Centre will remain closed on all public holidays EXCEPT Labour Day and Vesak Day. The board examinations are held in May/June and we are duty bound to our students to remain open on these two public holidays to assist them in their final examination preparation.Employees who work on Public Holidays (9:30AM – 6:30PM) will receive twice their basic rate of pay for work on that day.3. Notice of TerminationThe notice period for termination as per the MOM's Guidelines is as follows:1 day notice for less than 26 weeks of service1 week notice for 26 weeks to less than 2 years of service2 weeks notice for 2 years to less than 5 years of service4 weeks notice for 5 years and above4. LeaveAnnual leave amounts to 10 days, with an additional day of leave for each year in excess of 4 years of service.Sick leave amounts to 14 days as per the MOM's Guidelines.Hospitalisation Leave, Maternity Leave, Paternity Leave, and Childcare Leave areprovided as per the MOM's Guidelines.5. InsuranceA GP Plan and a Hospitalisation Plan are provided for full-time employees.Coverage starts as from the second month of employment.RequirementsPhysics Teachers (For Gr 11 and 12)Required Qualifications:Passionate about the cause of educationDedicated and patientTeam spirit
Skills Job Descriptionmake beds daily and change bed linen vacuum carpets, floors and upholstery clean bathrooms and supply with fresh towels and toiletries check and restock tea, coffee, sugar, milk and mini bar supplies make sure that televisions, radios, lights and air conditioning equipment are working report to a supervisor when articles are left behind by guests, if there is damage to rooms or if any items appear to Read more
have been stolen take laundry and dry cleaning orders from guests.Job RequirementsPreferably 1 year prior experience in a related position Be Able to Speak Basic English Friendly, service oriented and pleasant personality Able to perform shift duty; work on weekends and Public Holidays Singaporeans only
Skills Roles & ResponsibilitiesIn accordance with the Singapore Ministry of Manpower's Employment Act, the following are MathVision's Key Employment Terms:1. Job Timings (Non-negotiable)44 Hours Per WeekMonday, Tuesday, Wednesday, Thursday11:30 am – 07:30 pmSaturday and Sunday09:30 am – 06:30 pmLunch Break01:30 pm – 02:30 pmOvertimeEmployees who work more than the stipulated working hours on any day will be paid for any additional hour worked at 1.5 times their hourly basic Read more
rate of pay.2. Public HolidaysThe Centre will remain closed on all public holidays EXCEPT Labour Day and Vesak Day. The board examinations are held in May/June and we are duty bound to our students to remain open on these two public holidays to assist them in their final examination preparation.Employees who work on Public Holidays (9:30AM – 6:30PM) will receive twice their basic rate of pay for work on that day.3. Notice of TerminationThe notice period for termination as per the MOM's Guidelines is as follows:1 day notice for less than 26 weeks of service1 week notice for 26 weeks to less than 2 years of service2 weeks notice for 2 years to less than 5 years of service4 weeks notice for 5 years and above4. LeaveAnnual leave amounts to 10 days, with an additional day of leave for each year in excess of 4 years of service.Sick leave amounts to 14 days as per the MOM's Guidelines.Hospitalisation Leave, Maternity Leave, Paternity Leave, and Childcare Leave areprovided as per the MOM's Guidelines.5. InsuranceA GP Plan and a Hospitalisation Plan are provided for full-time employees.Coverage starts as from the second month of employment.RequirementsComputer Teachers (For Gr 9 and 10)Required Qualifications:Passionate about the cause of educationDedicated and patientTeam spirit
Skills