Sign in or register for a JobTech account.
Jobs that require

wpf (windows presentation foundation)

skill Roles & ResponsibilitiesYou will be part of a development team that designs and develops the user interface application.Develop and maintain the system and work with internal stakeholders with any issues arise.As part of the development team, you will be involved in all aspects of product development cycle, from requirement analysis, writing specifications, code development, verification, and iterations for improvement.Requirement analysis and review.Design workflow analysis and review for each Read more
product as per the requirement.Defect fixing and support for all products in parallel.RequirementsDiploma/ Bachelor in Computer Science/Engineering or related fieldMinimum 3 years of software development experienceStrong experience with Java, Shell Scripting, Python and with focus on user interface development in WPF/XAMLStrong in developing on Linux platform
Skills Roles & ResponsibilitiesRole and ResponsibilitiesUnderstand user requirements and participate in technical designDevelop and implement system applications in accordance to user requirementsPerform unit and system integration testing for quality assurancePlan and assist with user acceptance testingParticipate in implementation roll-outProvide operational support and ongoing maintenance and enhancement after implementationRequirementsRequirements / Qualifications5 years of experience in developing applications equipped with strong knowledge of coding practicesGood technical knowledge and experience in object-oriented Read more
programming, WPF, .Net 3.0 / 3.5, C#, Silverlight, SQL Server and / or ASPStrong analytical skills and able to work under tight timelinesInnovative, proactive and a strong team playerDegree in Computer Science, Computer Engineering or equivalentInterested candidates, who wish to apply for the above position; please send in your resume to [Click Here to Email Your Resume] and attention to FYE.Only shortlisted applicants will be notified by our consultants.EA license no.: 08C2893 REG No :R1544147
Skills Roles & ResponsibilitiesAt least FOUR (4) years of application development experience in .NET platform The candidate should have at least 4 years of technical development experience in .NET technology Working experience on .NET MVC 5, WEB API and Entity Framework is MANDATORY Working experience on web user interface components like bootstrap, Kendo UI or similar components isMANDATORY Deep expertise and hands on experience with Web front end technologies Read more
such asHTML5, CSS, JavaScript, JQuery, AJAX. Candidate must have a strong understanding of UI, cross-browser compatibility, general web functions and standards. Deep functional knowledge or hands on design experience with Web Services (REST, SOAP, etc ..) is needed Familiar with formal Application Development Lifecycle E.g. CMMI, Agile, (or equivalent) Good communication skills is mandatory Prior experience in business requirements gathering is an advantage Familiar with basic application security and web security is an advantageRequirements4 or more years of experience writing code in Dot NET and C#Must have experience developing windows based applications using .NET Window Presentation Foundation (WPF), Multithreading and Web Services.Knowledgeable in Object Oriented Analysis and design (OOAD) and the use of Design Patterns.Experience of one or more full SDLC for enterprise projectsGood understanding of modern software development methodologies (Object).Good understanding of Software Testing methodologies, scripting and tools.Good Understanding of RDBMS databases such as Oracle
Skills
Roles & ResponsibilitiesResponsible for developingand maintaining Windows HMI application for machine controlResponsible for programming both user interface and machine logicImplement good software design and coding practices E.G object orientated design, Continuous Integration, Automated Unit TestingCommunicate with internal and external stakeholders on software requirements and feedback after developmentMaintenance and QA Testing of software releaseProvide Production and field supportResearch, implement and share to department new technologies to support software developmentRequirementsEngineering Read more
Graduate in Electrical/ Mechatronics / Computer ScienceKnowledge of WPF, winform application development using C# languageExperience in Windows Embedded Standard OS, software architecture design and software testingKnowledge of agile scrum development techniquesGood knowledge of software development life cycle, object orientated design and UML diagram designExperienced in the following tools : Git source control, Visual Studio, SQL server, MongoDB, Jenkins CI RequirementsRequirementsEngineering Graduate in Electrical/ Mechatronics / Computer ScienceKnowledge of WPF, winform application development using C# languageExperience in Windows Embedded Standard OS, software architecture design and software testingKnowledge of agile scrum development techniquesGood knowledge of software development life cycle, object orientated design and UML diagram designExperienced in the following tools : Git source control, Visual Studio, SQL server, MongoDB, Jenkins CI
Skills

Roles & ResponsibilitiesResponsible for being the Tech Lead and SPOC for customer to manage Cards Application - Specifically in area of CMS and Rewards System.Responsible for providing solution, design and value-adds to Business users in Banking Domain.Responsible for being the Onsite Coordinator for the offshore team and walkthrough and review design documents, code and deliveries on an Onsite - offshore working model.Responsible for managing more than 1 project Read more
at a time. Should be Pro-active and Self-Motivated to quickly shift between tasks and manage.Work closely on a daily basis with scrum team, key stakeholders and Business owner.Maintain responsibility for developing requirements as user stories and facilitating meeting with business stakeholders to elaborate the dependencies, milestones, status updates.Raise issues, risks to product owners and senior management.Prepare accurate and detailed project specific artifacts like Functional Spec, Design documents, User Manuals, Implementation Plan.Train the user in the pre implementation phase.First point of contact for SIT / UAT / Production issues.RequirementsTech Lead with experience in Web Oriented Architecture & WPF, Java/J2EE, JSP, JSON, JavaScript, Angular6, Bootstrap, Services - REST, SOAP and Microserives.A strong domain knowledge of Credit Cards Servicing.Experience in providing solution, design and value-add to Business users in Banking Domain.Experience with Requirement Gathering, Design and reviews, Build and Testing for Banking FE Portal Projects.Experience with working with offshore team and managing deliveries end to end.Experience in Agile methodology, tools, standards and procedures.Experience in Reporting and tracking requirements or User stories.Experience in Presenting Program to key stakeholders.Excellent written and oral communication.Handling banking software development teams.
Skills Roles & ResponsibilitiesResearch and implement new technologies in visual recognition of entitiesReview and enhance existing software for system optimizationsWork closely in team using proven technologiesProduce detailed specifications for program codesTest and debug software applications in controlled environment using test casesEnhance, maintain, and support in operations once systems are in productionPrepare technical manuals for overall systemRequirementsDiploma/Degree in Computer Science, Computer Engineering, or relevant industry qualificationsGood proficiency in programming languages Read more
such as C/C++ and MFC platformAdditional good knowledge in Computer Vision technologies, Microsoft .Net environment, C#, XML/XAML, WPF, Computer Graphics, or Engineering Mathematics would be an added advantageMust have strong passion in programmingMinimum 2 to 3 years working experience in Research & Development, Engineering, Computer or Industrial Automation, or related fieldEntry level candidates with good merits would also be consideredExcellent teamwork and interpersonal communication skillsResourceful and creative individual
Skills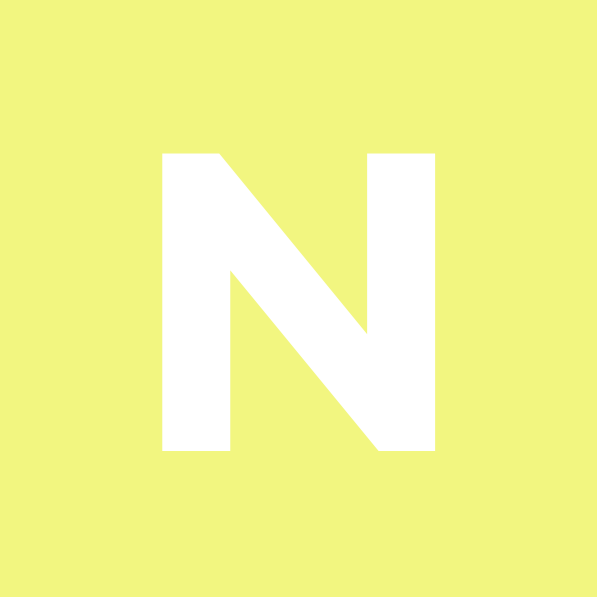 JOB RESPONSIBILITIES   Requirement gathering and Analysis Develop software applications for solutions Perform design and code review for other team members Maintain and Prepare detailed technical documentation REQUIREMENTS: Candidate must possess at least Bachelor's Degree/Post Graduate      Diploma/Professional Degree in Computer Science or related engineering discipline or equivalent. Strong expertise working on windows platform development using C#/WPF Experience in .net core programming Familiar with unit testing Read more
Preferably has Working knowledge on RESTful web services and MVC architecture Experience in image processing/camera interface will be advantageous Able to work in small rapid development teams  Preferably bilingual (English & Mandarin) Fresh Graduates are welcome to apply 
Skills Chance to learn and work on large enterprise projects Fantastic career opportunitiesThe Employer Our client is amongst the world's leading employers and helps companies harness the power of innovation and have successfully guided the world's largest enterprises and government agencies through successful change cycles. As a world leading independent, end-to-end IT services company, they are uniquely positioned to lead digital transformations, thereby creating greater value for clients, partners Read more
and shareholders, and presenting growth opportunities for their employees. They are now offering excellent graduate opportunities to .Net Developers The JobAnalyze, design, develop, implement and maintain application software and operating systems Provide technical support, customizations, corrections and enhancements to applications and operating systems Provide technical documentation, participate in test-plan development, integration and deploymentThe Profile You have experience in Microsoft .NET development with specific skills in:Creation of User Interfaces Interfacing Relational Databases Communication between applicationsOperating systems and runtime environments:Windows 7 or Windows Server 2008 or above Microsoft framework .NET 4.0 or above with specific knowledge of WPF and WCF IIS 7 or aboveProgramming languages: C#3.0 or above SQL XML/XSDDevelopment environments: Visual Studio 2010 or above Team Foundation Server 2010 or abovePlease apply for this role using the following link: https://snaphunt.com/jobs/31073089
Skills Excellent Career Development Opportunities Work alongside & learn from best in class talentThe Employer Our client is a Fortune 500, end-to-end IT services company helping clients harness the power of innovation to thrive on change and guide their digital transformation journeys. As a result of their impressive growth, theyare looking to hire a .NET Developer The Job You will be member of development team and will:Complete development of Read more
units with designs prepared bysenior developers. Participate in code reviews as well asprepare and execute unit tests. Apply growing technical knowledge to maintain a technology area (e.g. Web- site Development). Perform unit design. Apply company and 3rd party technologies to software solutions of moderate complexity. Configure end-user or enterprise systems designed by senior technologists.The Profile You ideally possess the following experience:A degree or diploma in a related field as well as 2 or more years of experience writing code in Dot NET and C# Must have experience developing windows based applications using .NET Window Presentation Foundation (WPF), Multithreading and Web Services. Strong knowledge of ARGIS will be an added advantage Good knowledge in Object Oriented Analysis and design (OOAD) and the use of Design Patterns. Solid experience in performing systems analysis and design and developing functional and design specifications Experience of one or more full SDLC for enterprise projects Good understanding of modern software development methodologies (Object). Good understanding of Software Testing methodologies, scripting and tools. Good Understanding of RDBMS databases such as Oracle Having relevant certifications will be added advantagePlease apply for this job using the following link : https://snaphunt.com/jobs/31712082
Skills
Roles & ResponsibilitiesThe role will be incharge of supporting/enhancing/designing reporting applications to assist in the migration of Finance Wide project to migrate the current users maintained applications (excel spreadsheets/ms access programs) to secure and scalable applications. He/She will be heavily involved in working with a group of IT analysts in ITT and to build.netapplication to facilitate spreadsheets migration to secured and robust applicationsRequirementsTo work closely with users of Read more
Group Product Control in understanding business needs and develop applications to support FinanceTo build WPF solutions to meet business requirements using the in house framework which is based on MVVM.Maintain and support existing applications.RequirementsA good Bachelor Degree in computer scienceAt least 5 years of working experience in developing software using object oriented methodology.Proven expertise in designing and developing corporate software.Strong technical skills in .NET technologies are essential. Working Experience in WPF, WCF programming.Excellent in Microsoft SQL Server, Reporting Services, SSIS and writing stored procedures.
Skills