Sign in or register for a JobTech account.
Jobs that require

writing skills

skill

Responsibilities:
To provide Level 2 support for Multi-function printers –Lexmark, Ricoh & HP brands.
Manage printer management servers & monitor printer utilization, warning alert and reporting
Support scope: Install, configure, troubleshoot issues, issue resolution, root cause investigation, writing knowledge base articles, providing user education, coordination and follow up with external hardware / software vendors, follow up with user for confirmation of issue resolution
Track incident and service request tickets through internal ticketing system and provide timely resolution and updates according to agreed service level set up the organization
Create periodic reports regarding printer / end user device support and participate & contribute in team meetings
Required Skills/Qualifications:
ITE graduate or Diploma or Degree in science / technology / engineering
Good communication (both verbal and written) skills in English
Minimum 2 years of IT experience
Window 7, Windows 10, Apple Macbook administration and troubleshooting skills
Configuring and troubleshooting skills for SCCM, McAfee AV, ePO, Symantec end protection, Active Directory GPO, Intune, Office 365, Mac OSX
Interpersonal skills with ability to work with heterogeneous teams
Ability to work independent and drive tasks with ownership
Skills
We are exhibition stand contractors specialize in booth design and construction, we took part in major exhibitions in Singapore as well as overseas. If you can display initiative, drive, creativity and passion on a daily basis, yours is exactly the kind of talent that we are looking for. Write to us now!
Requirements:
Account servicing and handle project independently.
Plan job schedules and brief contractors.
Good leadership, self-motivation and able to guide and support your team members.
Prepare project budget and ensure budget meet expectations.
Inspect off-site fabrication and on-site installation.
Ability to handle overseas projects (Travelling required)
Have excellent writing and presentation skills.
Possess good planning, organisation and multi-tasking skills.
Able to converse and write Mandarin (to liaise with chinese speaking clients)
5 days work week (9am to 6pm)
Located near Marymount/Bishan MRT (10min walking distance)
Skills
* 5 days work week (9am to 6pm)
* 10min walking distance from MRT (Bishan/Marymount)
* Travelling overseas required.
Responsibilities:-
Account servicing and ability to handle projects independently
Understand client's requirements, prepare quotation, plan job schedules and brief contractors
To generate new leads through sales call.
Meet and exceed all agreed sales targets set by the Sales Director.
Prepare project budget and billing arrangements.
Inspect off-site fabrication and on-site installation.
Able to handle overseas projects.
Requirements:-
Have excellent project management skills, strategic thinking, strong writing and presentation skills
Self-oriented and able to work independently or collaboratively with various teams to deliver project on time.
Have at least 3-4 years experience in exhibition or design firm.
Ability to multi-task and handle numerous project simultaneously.
Ability to read write chinese to liaise with chinese associates.
Candidate must process at least Diploma/Advanced/Higher/Graduate Diploma in any field.
Skills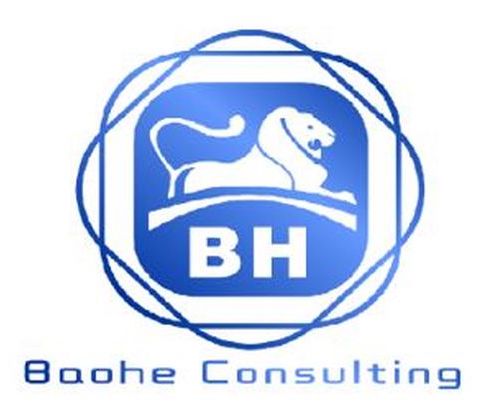 Job Responsibilities:
Manage end-to-end project life cycle from briefing, creative development to delivery for large marketing projects.
Serve as main point-of-contact on projects and marketing campaigns.
Identify roles and responsibilities within projects, develop and manage project timelines, detail workflow execution, ensure deliverable is on time and on target.
Prepare comprehensive project scopes (deliverables, schedules, budgets, resources, equipment, etc.).
Clearly communicate expectations and action items throughout the project life cycle for all contributors within Creative teams and Requesters.
Identify and articulate risks and concerns with management and stakeholders with solutions oriented mindset.
Lead project kick-off meetings with stakeholders and cross functional creative teams.
Think strategically about communication in order to negotiate project schedules, manage expectations, educate stakeholders and resolve issues.
Manage communication and scope of work for out of house creative support and vendors. Responsible for estimates, contracts, budget and legal approval.
Develop critical issues documents; update and change as needed, communicate changes to the team.
Ensure project status meetings happen regularly.
Prepare billing and forecast income.
Prepare functional specifications with project developers.
Provide Clients with all production schedules and critical milestones.
Mentor, coach and develop direct report(s) by creating individual development plans, providing on the job learning.
Meets with clients to understand goals, review audience insight, key messages and product/service differentiators to inform the development of customer-focused content.
Expertly writes content specific to all channels and manages the content review process.
Works closely and brainstorms with project teams to develop creative elements.
Pitches creative concepts and copy to clients.
Revises copy and concepts as required.
Exceptional ability to write powerful and inspiring copy for integrated, multi-channel campaign tactics.
Detail-oriented, accurate, and thorough.
Knowledge of proper English grammar and usage.
Stay abreast of current communication trends, effective methods of digital communication/delivery, and digital marketing tactics.
Communicate and translate data into clear, concise, and compelling message to the target audience.
Support the adoption of best practices for effective concept and messaging development and measurement.
Write creative, powerful and persuasive copy for integrated campaigns and marketing deliverables across all channels (print, digital, and multimedia/videos).
Work with product, creative, channel and digital marketing to understand B2B and B2C segments, go-to-market strategies, unique selling proposition, customer research, and competitive advantages to create compelling campaigns and messaging that delivers against marketing objectives.
Deliver production of creative products including online/digital marketing collateral.
Provide leadership, direction and guidance to the project team, and able to work well with business and technical managers, to ensure business capability provided conforms to user requirements, while adhering to overall architectural roadmap.
Responsible for procurement, vendor and contract management for outsource implementation and consulting partners.
Evaluate the outcomes of the project as established during the planning phase, actual implementation issues.
Be the go-to person between our Product Team and the Marketing Team.
Be the strategic mastermind behind product launch strategy based on new product requirements and data.
Job Requirements:
5 to 7 years of experience in an interactive project management role, working closely and liaise with cross-functional team of Graphic/ Creative Designer, Web UX/ UI Designer, Copywriter/ Content Creator, Developers, etc and Coordinators to fulfil client requests and expectations.
In-depth working knowledge of marketing conception, multi-media design and brand marketing.
Proven in managing and delivering on large scale marketing campaigns.
Technical knowledge in multimedia, print production and video production.
Be a demonstrated self-starter and work well within a highly collaborative, multi-disciplinary team.
Show a clear ability to work autonomously, with solid decision-making skills.
Superior project timeline development, risk assessment and prioritization skills.
Seasoned at managing multiple complex projects simultaneously.
Ability to work efficiently in a fast-paced environment under pressure.
Strong mastery of writing, copy editing and proofreading skills
Some experience with, and working knowledge of, search engine optimization (SEO) strategies and tactics.
Solid project management and facilitation skills; strong knowledge in project governance, processes and standards.
Skills ResponsibilitiesDevelop and deploy AI technologies for public safety. Writing functional and program specifications and documentation, data (structured and unstructured) acquisition from external and internal sources. Identifying suitable machine learning algorithms to apply on the data sets, building machine learning model from the data, and tuning model parameters for enhanced performance Develop processes and tools for evaluating the performance of machine learning algorithms Mine and analyze data from company Read more
databases to drive optimization Design, build, test, validate, and deploy statistical and machine learning models Develop custom data models and algorithms to apply to data sets RequirementsBachelor's degree in Computer Science or Data Science Or, in any of Statistics/Mathematics/Technology Minimum of 5 years of quantitative analytics experience with a focus on statistical modeling, Machine Learning, forecasting, optimization and/or predictive analytics; experience in biometrics and facial recognition technologies is an added advantage. strong programming experience with Python and R. Experience in machine learning, deep learning, data visualization, statistical, text analytics libraries, jupyter notebook and/or frameworks in Python or R. Experience with data processing and data analytics. Experience in predictive modelling algorithms, supervised and unsupervised learning methods, building statistical models (regression and neural networks). Experience in scikit-learn, numpy, pandas, seasborn, matplotlib, deep learning framework: tensorflow, keras or pytorch. Experience visualizing/presenting data for stakeholders using: Tableau, D3, ggplot is a plus Experience in public cloud infrastructure such as AWS and/or Google Cloud Platform Demonstrated experience applying a variety of machine learning techniques (clustering, decision tree learning, artificial neural networks, etc.) and their real-world advantages/drawbacks. EAP No.:R1766065EA Licence: 95C5411
Skills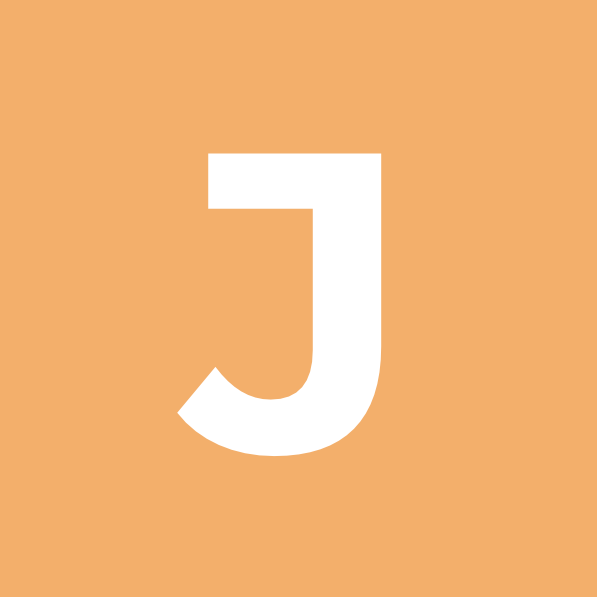 Job Title: Assistant Workshop ManagerIndustry: Automotive Sales and RepairSalary: SGD 2200 - 2600Location: Central, SingaporeAbout Company:With over 30 years of experience in the automotive industry, our client is a parallel importer of Salon Cars & other Vehicles for the Singapore market. The company also provide a wide range of automotive solutions that makes them a one-stop solution automotive dealer.Job Description:- Assisting with testing and diagnosing of car problems- Read more
Writing estimates of repair costs to damages of cars- Assist Workshop Manager with ordering of spare parts- Arranging surveys with insurance companies- Updating clients of repair processes - Main liaison point between main office and workshop- Other duties as assigned- 6 days work week (Mon-Sat 0845-1745, No overtime work)Job Requirements:- Proficient in Mandarin to deal with Mandarin speaking clients sometimes- Proficient in MS Excel & Word- Able to multi-task- Likes to interact with clients- Min 2 years experience in dealing with car repair- Have any automotive related qualifications will be a plusCompensation:- Annual leave- Medical leave- Annual bonus (depending on performance)- Staff rate for car rental and trading of carsInterested applicants are invited to submit their resume via clicking the apply button.JointHire Singapore Pte Ltd.(EA License No.: 17C8920)Reiko Oshima (Registration No.: R1877299 )
Skills Req. ID: 132240Job ResponsibilitiesYou will adhere to company's environmental safety health policy and procedure, standard operating procedure with risk assessment, good housekeeping standard and quality policy when performing work Plan, schedule and perform Preventive and Corrective Maintenance work activities on equipment and system under the responsibilities of Facilities organization Troubleshoot and attend to abnormalities in support of Operations in a timely manner on equipment and system under the Read more
responsibilities of Facilities organization, when required Coordinate, sponsor and supervise contract service provider to performance work activities in accordance to service agreement Utilize computer base software to document record of work order and equipment history Attend Emergency Response Team training, certification, drill and incident, when requiredJob Requirements We believe that the you should have the following requirements: EducationDiploma or Industrial Technician Certificate or National Trade Certificate in Mechanical/Electrical/Electronics/Mechatronics engineering or equivalent experience in related field preferredExperience, Skills, Knowledge and AbilitiesSome years of experience in cooling tower, chiller, compressor and dryer, centrifugal water pump, vacuum pump, heating ventilating and air-condition, exhaust fan, wet scrubber, fire protection system, Ultra Pure Water, Industrial Waste water, transformer, switchgear, distribution board, emergency generator, uninterrupted power supply, variable speed drive and fan-filter-unit system, instrumentation, fire alarm, public address, toxic gas monitor, PLC and SCADA maintenance in semiconductor industries preferred Possession of a valid plumber license or Electrical license or programming language certification would be an advantage Computer-literate for email, basic word processing and spreadsheet skill Ability to understand and use mechanical schematic, P&ID drawing, electrical and electronic schematic, single-line drawing, control logic diagram and related equipment and system documentation Ability to follow written and verbal instruction, communicate in writing and verbal, in English; and to seek clarification when in doubt Highly initiative and has the ability to build positive work relationships and work in a team environment with various professional levelWe recruit, hire, train, promote, discipline and provide other conditions of employment without regard to a person's race, color, religion, sex, age, national origin, disability, sexual orientation, gender identity and expression, pregnancy, veteran's status, or other classifications protected under law.This includes providing reasonable accommodation for team members' disabilities or religious beliefs and practices. Each manager, supervisor and team member is responsible for carrying out this policy. The EEO Administrator in Human Resources is responsible for administration of this policy. The administrator will monitor compliance and is available to answer any questions on EEO matters. To request assistance with the application process, please contact Micron's Human Resources Department at 1-800-336-8918 (or 208-368-4748). Keywords:Singapore || Central Singapore (SG-01) || Singapore (SG) || Frontend Manufacturing || Experienced || Regular || Facilities/Site Services || #LI-ST1 ||
Skills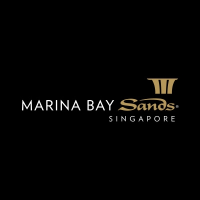 JOB SCOPE Responsible for the timely, efficient and effective administration as well as execution of the following Internal Communications platforms and channels together with Senior Communications Executive: Duties include the following:Compile, proofread/edit, clarify and verify announcement details and send out daily news Upload daily editions onto intranet and update homepage accordingly Update and maintain regular communications with Team Members on OneMBS Social Network (closed Facebook group) Develop editorial Read more
calendar and source for content for weekly newsletter Attend TM and department events, including takingphotos, interview participants, content creation Work with Creative Services on layout for weekly newsletter Distribution of 600 hard copies of OneVoice weekly around Heart of House Format relevant content for TV screens around Heart of House(if and when needed, to convert to video format) Work with Visual Media to create, develop or procure relevant content Actively participate in the Internal Communications Working Group meetings and any other taskforce as required Execute Heart-of-House communications collateral development and rollout in partnership with HR and Marketing Creative Services - examples, Heart-of-House Wall Stickers and Posters Internal Communications support in destination-wide activities, where appropriate and needed.PUBLIC RELATIONS Saturday Duties Roster Tours (ad-hoc)To assist with touring media when requestedJOB REQUIREMENTSPossess strong English writing and communications abilities Excellent writing and communications abilities Good understanding of social media and goals of media relations Able to work independently and proactively; and be a good team player Ability to focus and accomplish objectives in fast-paced environment and adapt to different situations Knowledge of a second language (e.g., Mandarin) is a plus Experience in a PR agency, newsroom, internal communications department preferred
Skills Work within a leading employer in the IT Services industry Excellent career development opportunities Work alongside & learn from best in class talentThe Employer Our client is a Fortune 500, end-to-end IT services company helping clients harness the power of innovation to thrive on change and guide their digital transformation journeys. The Company's Innovation Laboratory is a center of excellence in next generation Digital Technologies. Comprising of digital Read more
technologists with deep domain knowledge, this team helps enterprise customers to accelerate on their digital transformation journey. The Digital Innovation Laboratory partners with customers to build essential components – early digital roadmaps, experimental implementations of new technology, ongoing automated operation of digital processes and technology at global scale. The Digital Innovation Lab also functions as an incubation center for next generation solutions; Digital Innovation Laboratory collaborates with the company's Worldwide Platform teams to develop industry specific technology platforms for global customers. The Job You will be responsible for :Writing well-designed, testable and efficient code. Gathering and evaluating user feedback. Working as a part of a dynamic team to deliver winning products. Providing code documentation and other inputs to technical documents. Supporting continuous improvement by investigating alternatives and new technologies and presenting these for architectural review. Troubleshooting and debugging to optimise performance.The ProfileYou have upto 2 years experience in a Computer Science/Engineering or IT related field. Experience with Python or C++ programming language. Have designed and implemented IT or digital project(s) as part of school work or internship. Have passion and enthusiasm to master new technology such as computer vision, Internet of Things (IoT), etc. Lateral thinking, passionate, innovative and creative. Possess positive mindset, a doer mentality, proactive and good communication skills Ability to work in a fast-paced and dynamic environmentApply for this role using the following link:https://snaphunt.com/jobs/86710033
Skills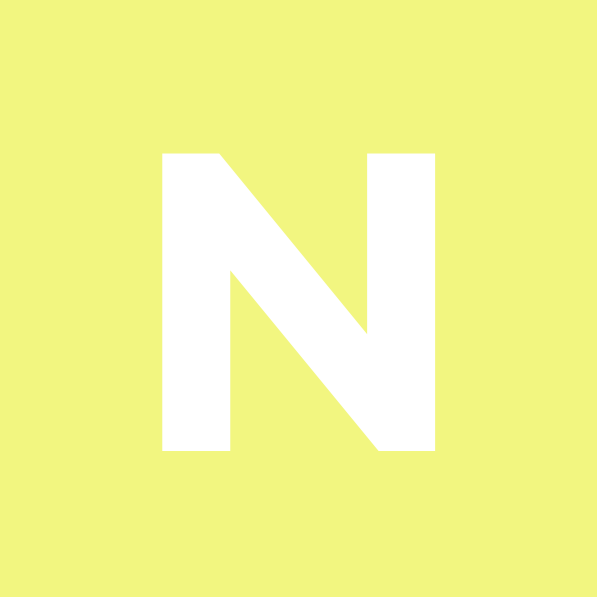 Reporting to the Assistant Director, Fresh Food Distribution Centre, your primary function is to provide customer service and act as the single point of contact in monitoring of KPIs and investigation of the service failures. You will manage the warehouse inventory to achieve accurate expiry control and high order fulfillment rate. You will also maintain the ISO system. In addition, you shall manage operations for one of the Read more
warehouses. You will also be involved in logistics improvement projects through process mapping, information flow and Scorecard data analysis. RequirementsDegree in Business Administration or Logistics Management is preferred or minimum Diploma with 3 years' logistics working experience Strong PC skills in Excel spreadsheet and PowerPoint flowcharting Good communication and writing skills Familiar with ISO 9001 and ISO 22000 Knowledge of Warehouse Management System is a plusWe regret that only shortlisted candidates will be notified.
Skills