Sign in or register for a JobTech account.
Jobs that require

x86 instruction set

skill The Solution Designer Roles and Responsibilities include designing the essential core building block's that make up a technical solution. This means producing a modular and flexible design that meets the business requirements. The Solution Designer Role is responsible for the overall integrity of solution so must have knowledge of existing system set, the company's overall systems strategy and any applicable IT standards. Solution Designer roles and responsibilities are Read more
generally focused around designing a solution that is as elegant, optimized, modularised and reusable as possible, ensuring the design is flexible and extensible. Responsibilities:Guide on the effective use of solutions and architectures in order to achieve business outcomes in alignment with business requirements and the overall Enterprise Architecture Provide E2E solution architecture design and recommendations in the area of server, storage, backup and network Gathering the Infrastructure requirements for all projects with infrastructure deliverables Producing the Infrastructure Solution Design (ISD) that contains the high level design (HLD) that identifies the physical and logical components and low level details (LLD) of the solution. Document and communicate the strategies and standards Ensure solution compliance and integration with enterprise architecture and Infosec policy for System and Security systems by reviewing and advising on new and existing Information Technology projects Playing a major role in the selection of any new IT, infrastructure or technology solutionRequirements:Industry certification, e.g. MSCE, CCNP qualifications are highly desirable 5+ years of experience in infrastructure ddesign /architecture Knowledge of command structures and system component relationships for latest generation Network and Security infrastructure Ability to direct project design and planning activities associated with complex or large sized network infrastructure development projects. Experience in dealing with vendors on technology and service Broad Technical knowledge of all Infrastructure Technologies:Servers (RISC, x86, Mainframe, etc.) Operating Systems Storage and Backup Networking – Voice, Video and Data Security – Firewalls, Intrusion and Data Loss Prevention End User TechnologyUnderstanding of financial modelling related hardware, software and services Understanding of project and program management planning and methodologies Ability to explain complex technical issues in a way that non-technical people may understand Problem solving skills. Ability to analyse complex problems and determine solutions. Innovative thinking capability, with a passion for thinking out of the box and introduction of new technologies Big picture thinking - the ability to see how parts interact with the whole Good knowledge of IT governance and operations Ability to influence an outcome without creating conflict Customer service orientation
Skills
Job Reference # 188580BRYour role Have you performed proactive threat hunting? Do you have a knack for preventing cyber-attacks before they start? We're looking for a DFIR (Digital Forensics/Incident Response) specialist to: • analyze malware samples to understands its behavior, assess threat actor motivations, and extract indicators of compromise (IOCs) • act upon threat intelligence provided by Cyber Threat Intelligence function • respond to Information Security related Read more
queries • perform cyber threat hunting for the detection of advanced threats • mentor and train junior analysts to enhance the overall technical skillset of the SOC, establish analytic discipline and critical thinking, and promote greater curiosity – thinking "outside the box" • expand, tune, and enhance rulesets – SIEM, IDS, etc. – to identify security incidents and reduce false positives • investigate IOCs provided by Cyber Threat Intelligence or the Cyber Hunter function • handling incidents – encompassing multiple functions: detection and identification, incident triage, network and host-based forensic analysis, root-cause analysis, containment, system hardening, etc. Your team You'll be working in the security operations center located in Singapore. The security operations center is a global team with members in Singapore, Hyderabad, Zurich and New Jersey. We are involved in different types of information security incidents (phishing, malware, denial of service, inappropriate usage and unauthorized access). We are a young and empowered team who always drives for continuous improvement. Your expertise • performed proactive hunting; have detected anomalous and potentially malicious activity in log data • proficiency in log parsing and data analysis (REGEX is a must) • exposure to x86 assembly language, disassemblers, and debuggers plus static and dynamic malware analysis • demonstrable proficiency in code de-obfuscation and anti-forensic techniques • hands-on experience with Volatility or similar malware analysis/forensic tools • hands-on experience with content development and use-case management • fluency in at least one compiled language (C, C++, etc.) and one scripting language (Python, Perl, etc.) About us Expert advice. Wealth management. Investment banking. Asset management. Retail banking in Switzerland. And all the support functions. That's what we do. And we do it for private and institutional clients as well as corporations around the world. We are about 60,000 employees in all major financial centers, in more than 50 countries. Do you want to be one of us? Join us We're a truly global, collaborative and friendly group of people. Having a diverse, inclusive and respectful workplace is important to us. And we support your career development, internal mobility and work-life balance. If this sounds interesting, apply now. Disclaimer / Policy Statements UBS is an Equal Opportunity Employer. We respect and seek to empower each individual and support the diverse cultures, perspectives, skills and experiences within our workforce.
Skills Roles & ResponsibilitiesWe are looking for a capable Cloud and DevOps leader, who enjoys cloud, systems and security management, automation work and processes across on-premise, AWS and Azure Cloud environments.Responsibilities:Lead a team of Cloud and DevOps engineers to maintain and improve the operational efficiency of our new and existing digital assets in Mediacorp, through documentation, operational and security assessments, technology roadmap planning and optimization.Perform infrastructure monitoring and management Read more
of on-premise and cloud environments (AWS, Azure, Intel x86 servers, networks)Work together with various teams across Mediacorp to understand and translate the business, technical, privacy and security requirements, into the design and architecture of the appropriate solutions, and also ensuring stability, cost-efficiency and sustainability throughout the product lifecycle.Collaborate with vendors and partners to explore and introduce new solutions to transform and improve existing systems, from sourcing to proof-of-value trials to project delivery.RequirementsAt least 5 years of relevant work experience and 2 years in people management capacityKnowledge and experience innetworking, Linux and Windows system administrationContent Delivery Networks (CDN)DevOps processes and tools (Ansible, Jenkins, Dockers, etc)budget planning and managing teamsvendor management and procurement processesbuilding and maintaining infrastructure with scalability and high-availabilityStrong written, verbal communication and analytical skills, including a strong ability to identify and solve ambiguous problemsDemonstrated ability to think big and influence across all levels of an organizationComfortable with "hands-on" management of tasks, and proven ability to manage multiple, contending priorities simultaneously
Skills Roles & ResponsibilitiesThe Lead Kernel Software Developer for Windows and macOS reports to the Kernel Team Director of Development and is responsible for all kernel and other system RnD tasks, the architectural design of the developing components and team/subgroup management tasks and responsibilities that are delegated to him by the Kernel Team Director of Development.Key Responsibilities: Be effective in the role of highly experienced kernel and systems level Read more
components developer for both Windows and macOS. Linux kernel development experience may also be required.Be effective in the role of the highly qualified reverse engineer. Effectively communicate with malware/security researchers / reverse engineers in the common tasks.Drive and significantly participate in the architectural design of both platform-specific and cross-platform components developed by the Kernel Team, along with their integration with components from other teams. Be responsible for functionality, robustness, performance and scalability of designed solutions.Lead the Mac Kernel Subgroup of the Kernel Team in both technical and administrative directions. Manage Subgroup members both locally in Singapore and remotely in other Acronis offices.Maintain existing components of Kernel Team, fix bugs in them in the timely manner. Communicate with other teams to investigate and fix bugs of complex nature, requiring efforts of several involved teams.Be open in knowledge sharing and be capable to organize the process of education of others team members locally in Singapore, as well as remotely in other Acronis offices.Drive professional growth of the Mac Kernel Subgroup members. Aim to achieve both sharing of experience among subgroup members and new knowledge and experience areas. Organize a process of obtaining of other platforms' kernel specific knowledge by the Mac Subgroup members, learning of the technologies applicable to the development of both modern Cyber Protection and traditional Data and System Protection solutions. Pay special attention to obtaining reverse engineering skills of Subgroup members as well as other Kernel Team members.Make sure that the Mac Kernel Subgroup members work according to the company common rules to achieve high performance and effective communications with other teams of the Company.Assist the Kernel Team Director of Development in building of the kernel team, recruitment process, professional growth organization and extending of fields of experience of the kernel team members. Dedicate special efforts to not-yet-covered system development areas such as Network Filters, system API intercepting techniques and so on.Ensure that development progress, problems and risks are clearly communicated to the Kernel Team Director of Development. RequirementsMaster or Bachelor Degree in Computer Science or the equivalent engineering education and experience is absolutely mandatory.Deep knowledge and practical experience of C/C++/assembly languages. Knowledge of C#/Java, Objective-C/Swift, Python / other scripting languages is appreciated, but not required.10+ years of Windows kernel mode and system services development. Experience of production level kernel development is absolutely mandatory.3+ years of macOS kernel space and daemon development.Advanced kernel mode debugging skills, extensive experience of work with kernel level debuggers, including Windbg and GDB/LLDB. Experience of debugger's extensions/addons/plugins development is desirable.Deep knowledge of modern OS kernels (Windows, macOS, Linux). Experience of the flexible use of both documented and undocumented approaches of interacting with them.Excellent reverse engineering skills, deep experience of work with IDA Pro / Hopper and other related tools. Malware-specific analysis skills are strongly appreciated. Deep knowledge of assembly language of x86/x86-64 CPUs is absolutely mandatory, ARM/Aarch64 is desirable.Knowledge of principles of architectural design of high-performance cross-platform scalable software components. Platform- and kernel-specific design approaches are strongly appreciated.Recent experience with Data & System Protection technologies, rich background in both Data and System protection is highly beneficial.
Skills

Roles & ResponsibilitiesThe System Engineer is responsible to support the production enterprise services, servers, virtualization platforms, and storage for the entire group. This role requires an experience operation engineer with in-depth enterprise technical expertise in order to operate our production systems, communicate, and collaborate with various IT team, project managers, management and business leaders.RequirementsDemonstrate advance technical skills in supporting and troubleshooting enterprise systems in operation, aware of current Read more
and emerging technologies • Hands on technical and troubleshooting skills across multiple technology discipline – Windows Server 2008/2012/2016, Windows Failover Clustering, x86 Linux platform, VMWare vSphere, Microsoft Hyper-V, Active Directory, AD Forest and External trusts, Exchange Server, SAN storage, Backup, High Availability System and DR readiness, Nagios monitoring tool • Excellent verbal and written communication, and technical documentation, reporting skill, ability to communicate to non-technical stake holders. • Good appreciation of ITIL Best Practices and compliance to audit requirements • Ability to manage and prioritize own workload - good planning, organizational, and time management skills. • Aptitude and interest to quickly learn new technologies
Skills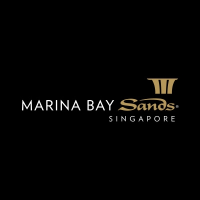 JOB SCOPEReporting to the Systems Manager to support all aspects of the system operation services. Provide Support to all the Systems to the organization in Physical and Virtual Systems (Windows & Linux), Infra Services – Dir Services, Exchange, Share Point, System Centre Services, VDI, Storage and Backup. Manage Database Services, Oracle Database & Microsoft SQL Database Administration. Identify and implement improvements on the operational monitors to measure system Read more
performance and capacity metrics. Work closely with other counterpart - System Architecture, IT Delivery team on System Engineering, Configuration, deployment and project rollout. Support multiple projects throughout the project lifecycles, manage conflicting priorities, deliverables and schedules. Foster a highly effective teamwork environment where accountability, clear effective communication, and a high level of customer service is demonstrated. Prepare reports and ensure optimal performance and keeping operation records efficiently for audit and operation analysis. Possess good working knowledge of IT policies, SOP, Procedures, Audit and Statutory requirements. ITIL services management best practices, OLA and SLA management knowledge. Establish and maintain all Systems Operation processes through standardization, continuous service improvement. Identify potential risks and issues that may affect IT Enterprise systems. Ensure timely update, maintenance of system documentation including system recovery and DR document, Tracking on the renewal of hardware, SW and professional services and maintenance agreements need to support operation. Work closely with Support vendor to support the IT Systems and Application according to the contractual requirement. Support 24x7 hours business operation, after office hours on-call support is expected. Share knowledge and solutions with team/partners and participate in a high performance cultureJOB REQUIREMENTSBachelor's degree in Computer Science/MIS or equivalent experience. More than 5 years of Enterprise IT experience including 3 years in Direct Systems Operation. ITIL certification would be advantageous. Experienced working in large and complex Systems Operation environment advantageous. Demonstrated advance technical skills in supporting enterprise systems operation, current and emerging technologies, and collaboration skills to work with diversified work groups. In-depth System technical skills across multiple disciplines – x86 Platforms, Physical and Virtual Systems, Windows, Unix/Linux, MS SQL, Oracle, SAN Storage, Backup, High Availability System and DR readiness, inter-network knowledge. Strong troubleshooting and root cause analysis abilities Excellent verbal and written communication, and technical documentation, reporting skill, ability to communicate to non-technical stake holders. Proficient with Microsoft Office applications, Visio technical diagram and PowerPoint presentations. Project Management skills and Knowledge of ITSM/ITIL Best Practices. Operational and Customer service focus. Ability to manage and prioritize own workload - good planning, organizational, and time management skills. Demonstrated ability to be a team player as well as an independent performer Aptitude and interest to quickly learn new technologies
Skills

Roles & Responsibilities1. New product introduction:Oversee new device characterization, circuit sensitivity analysis, interpret findings, guide deep-dive investigations to root-cause, and/or provide mitigation actionsLead efforts in delivering System Level Test (SLT) solutions within the stipulated test time budget, corporate quality level and organizational strategic constraints.Interface with Design, Platform validation, Platform Engineering and Diagnostic teams to determine SLT coverage, content, diagnostics and tool requirements.Lead efforts in the New Product Introduction Read more
phase to validate new device features, test conditions,Test methodologies, Test content, Diagnostics and Tools. Drive content implementation into the production test flow.Interface with Design, Platform validation, Platform Software, Diagnostics and Debug teams on root cause resolution for SLT device failures.2. Product health and cost target attainmentDrive Yield improvement activities through data analysis, debug, root-cause and implementing improvement solutionsDrive unit-cost reductions through Test-Time reduction and content optimization methodologies.3. Technical LeadershipLead efforts in SLT Equipment and Software Infrastructure definition ensuring SLT equipment and software requirements are properly specified, developed and implemented within required Product timelines and quality goals.Manage resources for agility, focus and execution efficiency to deliver outcomes/results aligned to organization goals.Develop and enhance team's Platform and Product Engineering expertise through applied Platform Engineering, Test and Debug techniques.Develop team's hard and soft skills for individual career development, and team skillset breath.RequirementsBachelor's degree in Electrical and Electronic Engineering/Computer Engineering with preferred >7 relevant years of experience. Master's degree in Electrical and Electronic Engineering/Computer Engineering with preferred > 5 years of experience.Technical and specialized knowledge in Platform Engineering areas such as OS kernel, Driver, BIOS firmware development or System Debug with experience in x86/ARM SOC and semiconductor industries.Independent, resourceful and self-driven.Strong communication and stakeholder management skillsfor interfacing with internal and external stakeholders across multiple organizations and organizational levels.Strong collaboration skills for effective cross-functional cooperation with external teams.Strong Leadership qualities, passion for technical subject matter.
Skills

Roles & ResponsibilitiesInstall, configure, upgrade and patch Solaris Operating systems.Install, configure, upgrade and patch Solaris Cluster.Troubleshoot HW, OS and Solaris Cluster issues.Provide 1st level support on Solaris Operating systems and Solaris Clusters.Escalate and manage incidents.RequirementsMinimum DiplomaMinimum 2-3 years working experience in IT/Systems Integration Environment.2-3 Years' hands on experience in Solaris Operating systems such as Solaris 10 or 11.1-2 Years' hands on experience in Solaris Cluster 3.x or 4.x.Preferable Read more
if Certified as Solaris Systems administrator or Solaris Cluster administrator.Preferable if experienced in Oracle Hardware (Sparc and X86 Servers)Preferable if experienced in other Unix flavours such as RHEL or CentOSAble to work on weekends and after office hours.
Skills

Roles & Responsibilities- Install, configure, upgrade and patch Solaris Operating systems.- Install, configure, upgrade and patch Solaris Cluster.- Troubleshoot HW, OS and Cluster issues.- Provide 1st level support on Solaris Operating systems and Solaris Clusters.- Perform preventive and proactive maintenance such as OS/Cluster patching andOS/cluster upgrades- Escalate and manage incidents.Requirements- Minimum 2-3 years working experience in IT / Systems Integration Environment.- 2-3 Years' hands on experience in Solaris Read more
Operating systems such as Solaris 10 or 11.- 1-2 Years' hands on experience in Solaris Cluster 3.x or 4.x.- Preferable if Certified as Solaris Systems administrator or Solaris Cluster administrator.- Preferable if experienced in Oracle Hardware (Sparc and X86 Servers)- Preferable if experienced in other Unix flavours such as RHEL or CentOS.- Able to work on weekends and after office hours.Licence No: 12C6060
Skills
Roles & ResponsibilitiesInstall, configure, upgrade and patch Solaris Operating systems.Install, configure, upgrade and patch Solaris Cluster.Troubleshoot HW, OS and Solaris Cluster issues.Provide 1st level support on Solaris Operating systems and Solaris Clusters.Escalate and manage incidents.Others:Working Hours: 5days /per week, Mon-Friday (8.30am to 6.00pm)Location: Roaming RequirementsMinimum DiplomaMinimum 2-3 years working experience in IT/Systems Integration Environment.2-3 Years' hands on experience in Solaris Operating systems such as Solaris 10 or 11.1-2 Read more
Years' hands on experience in Solaris Cluster 3.x or 4.x.Preferable if Certified as Solaris Systems administrator or Solaris Cluster administrator.Preferable if experienced in Oracle Hardware (Sparc and X86 Servers)Preferable if experienced in other Unix flavours such as RHEL or CentOS.Able to work on weekends and after office hours.12 months contract with renewal or convert opportunity
Skills