Sign in or register for a JobTech account.
Jobs that require

xero

skill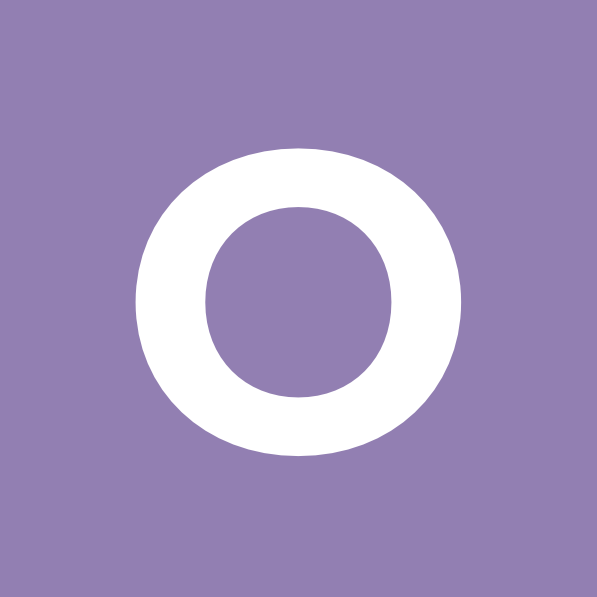 We are seeking an experienced Finance Manager to join the Open Government Products team in GovTech to manage the team's finances. This team will exemplify best practices for other technology teams in Government. As the finance controller of the team, you will be managing its budget, forecasting requirements and controlling costs. You will also set up and implement processes to ensure good corporate governance. Lead the efforts to Read more
constantly improve the team's administrative processes, workflows and establish SOP's to boost overall efficiency Ensure compliance with the Government Instruction Manual on all aspects of procurement Assess performance against the budget and work with team to make actionable recommendations on operations to manage costs. Manage and support on finance-related matters (such as payroll, procurement, cash flow reporting, budgeting) and interface with the central Finance team at GovTech Report the financial standing at the end of the month, and complete year end closing of accounts Develop relationships and work closely with business partners in various business units to continuously improve finance and accounting processes Set up and manage our accounting system (Xero, Quickbooks or equivalent) Document transactions through technical accounting memorandums Identify and implement ways to streamline existing processes Establish processes and structures to enhance corporate governance Ensure compliance with internal policies (IM) Work with auditors to complete internal and external auditAbout the Team Open Government Products is an in-house team of engineers, designers, and product managers who build technology for the public good. We proactively identify areas where technology can help, test our prototypes with actual users, and bring our best ones to launch. This includes everything from building better front-end applications for citizens, to automating the internal operations of public agencies. We use and release open source software, keep a flat hierarchy, and bypass bureaucracy to focus on delivery. We work on real problems, build for the user, and push for change. Degree in Accounting/Finance or a relevant professional accounting qualification At least 5 years of working experience in finance function, preferably from government agencies or technology companies Experience in MS Office (Word/Excel) and/or Google Suite (Doc/Suite) Excellent interpersonal, communication, presentation and writing skills Detail-oriented, and reliable Great people skills, both spoken and written Flexible, and adaptable, multitasker, with the ability to look ahead Strong analytical skills Interest in technology products and solutions (E.g. Keen to adopt cloud-based accounting software like Xero, Quickbooks or Wave)
Skills You will be responsible for the processing of invoices and staff reimbursements in a prompt and accurate manner. You will also need to ensure that unprocessed invoices are accrued accordingly during month-ends and year-end closing. You will need to prepare and post journals when required, maintain and reconcile accounts payable related schedules. You will assist the main finance manager to liaise with both internal and external stakeholders to Read more
resolve disputed and/or understanding invoices.Responsibilities: Full set of accountsLiaising with suppliers for bill payment matters (not limited to refund/Invoicing/Billing)Supports and work closely with the Logistics team for inventory recordsMaintain cheque register, keep cheque records, and prepare cheque paymentsFollow up as necessary with suppliers for invoices and, or, recurring invoicesEnsure proper and timely recording of bills and expenses into Quickbooks Online with the proper GST tax codesChecking of staff expense claims per Company regulationsChecking of supporting documents and receipts for staff claimsPetty cash Management – reconciliation of daily balances and keeping tidy recordsHandle group intercompany reconciliationsOversees and reconcile payablesClosing of monthly group accounts timelyAssist Finance Manager with other relevant ad-hoc duties as requiredRequirements: Min 3 years of experiences (must)Minimum a Diploma in Finance or Accountancy or Banking background.Familiar with Quickbooks Online and XeroERP experience is advantageousMust be able to work both independently and in a team.Initiative to solve problems and good problem-solving skillsGood email writing and communication skillsGST experience (foreign countries GST/VAT experience not required, but preferred)Self-starter, quick thinker, good analytical skills, outspoken.Job Type: Full-timeExperience:working: 1 year (Required)Education:Professional Qualification or Polytechnic Diploma (Required)Location:Singapore (Required)Language:English (Required)
Skills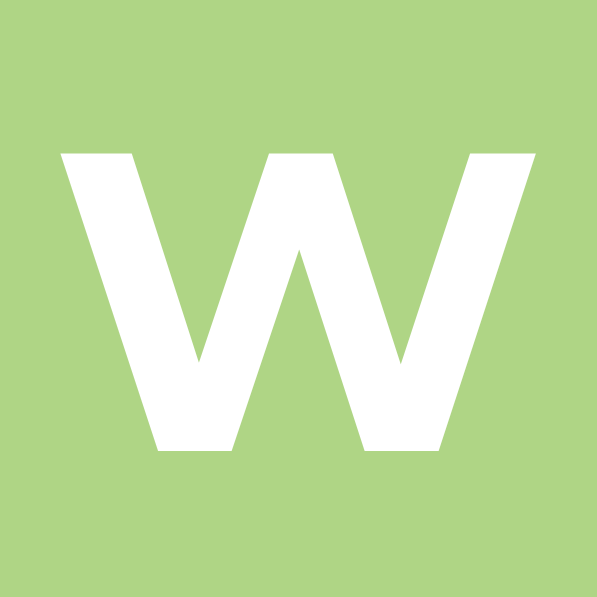 $1,200 - $1,500 a monthPart-time, ContractHandle day to day admin dutiesCoordinate, liaise with student on enrolments, ad hoc changes, schedulesManage trainings timetable, schedules and classroom bookingsAnswering of phone calls, data entry, purchase order, filing and etc.Handle basic accounting duties like preparing of invoices, accounts receivable, reimbursement of petty cash and etc.Generate weekly and monthly reportsAny other ad-hoc task as assignedJob RequirementsMeticulous and able to pick up fast as Read more
guidance will be providedMinimum 1 years of relevant working experience & basic accounting knowledgeProficient in Google Docs, Sheets, Drive.Additional experience with XERO, HR software will be a plus pointBe willing to accept new changes and ready to learn softwareResponsible, meticulous, able to work independently and friendly attitudePossess good communication and problem-solving skillsAble to start work immediatelyJob Types: Full-time, Part-time, ContractSalary: $1,200.00 to $1,500.00 /monthExperience:administrative assistant: 1 year (Preferred)Location:Singapore (Preferred)
Skills The Company



We are in the business of ideas. We create experiences that connect brands to the people who matter most to them. We specialise in crafting bespoke, unique and emotionally impactful projects for our clients in South-East Asia and Europe.


Chab Events is a turnkey corporate event management, experiential marketing and video production company based in Singapore, Paris Read more
and Bali. We work across a large range of industries including healthcare, insurance, bank, luxury and food & beverage.


Our proactive and passionate team produce inspiring events which enrich your experiences, and I'd love to see how we can help you on your projects!



The Role



We are looking for an Accountant/Finance Manager to manage the vital function of finance within our fast growing business. Among other things - this person would be responsible for bookkeeping, financial reporting, accounts payable, accounts receivable and should be able to work with XERO. Essentially we are looking for someone with 3 to 5 years of experience in accounting who is hungry to be part of a growing business.



Responsibilities




Manage accounts payable and receivables to help the organisation determine working capital needs and funding strategies


Key in billings from vendors/ suppliers in the accounting system


Maintain and update accurate general ledger and journal entry (data entry of payments made)


Perform accounts coding/ GST allocation accordingly


Download bank statement weekly basis for bank reconciliation


Follow up on expenses claim and receipt


Compile and collate cash funds collected


Operate accounting software such as XERO


Reconcile accounts and provide analysis for the organisation's financial transactions


Prepare financial statements and disclosure notes - weekly / monthly / annually


Participate in budgeting and forecasting activities


Prepare asset, liability, and capital account entries by compiling and analysing account information


Provide accurate and timely tax and financial reports to the relevant authorities


Provide data in relation to assets, capital rationing and cost of capital


Plan and coordinate the annual financial audit process for FY 2019 onwards


Resolve issues and deficiencies arising from audit findings


Performs daily work with medium complexity, including monthly payroll calculations, payroll registers, final payment calculation, foreign employees tax clearance computation, preparation of employer's return and other ad hoc projects


Provide general office administration support




Requirements




NITEC, Diploma or professional certificate in accounting/finance


Three to five years of finance/ accounting experience


Ability to work in a dynamic, fast pace and multicultural startup environment



Agility


Ability to multitask


Communication


Teamwork
Skills Roles & ResponsibilitiesPreparation of monthly management accounts, CPF and GST submissionsPerform month-end closing activities and report to managersPrepare accounts schedule for audit purposeProcessing payment and issuing chequesPreparation of full set of yearly accountsOther admin duties assigned​Preparation of unaudited financial statements (if applicable)Preparation of Singapore corporate tax computation, Form C/C-S, and personal tax computation (if applicable)Proper filing and documentationTo perform reception duties such as handle incoming calls, email / Read more
phone enquiriesAssist accounts manager in daily account bookkeepingArrange appointment and book air ticketReceive payments and administer the payment process including handling of cash and chequeDistribute and manage incoming and outgoing mail including arranging courier requests Requirements1 to 2 years of working experience in the related fieldEntry level are also welcomeCandidate must possess at least Diploma in Accountancy or similarMeticulous, efficiency, independent and able to work within a teamAble to work overtime during peak periodPositive work attitude, self-starter and able to work under pressureProficient in English and Mandarin to liaise with Mandarin speaking clientsKnowledge of accounting system (eg. EMAS and Xero) will be an added advantage
Skills Roles & ResponsibilitiesFinance and Accounting:Process staff travel expenses claimResponsible for AP function, with accurate and timely payment processingPerform bank reconciliationAssist in day-to-day operation in accounting included daily book keeping, data entry and filling of supporting documentsLiaise with auditor during annual auditAssist in AR invoicing and collectionsAssist perform month end, quarter end and year end closing processesSupport in financial analysis, forecast and budgetingProvide information to tax agent for tax Read more
filling of annual returns and tax enquiriesLiaise with corporate secretary for related matterSupport system implementation/improvement as necessaryPerform other related duties and responsibilities as and when assignedHuman Resources:HR functions from recruitment to onboarding and exit, manage the organisational changesOrganisation and maintain employee information as neededLeave administrationStrategically plan HR initiatives that will benefit company and encourage more efficient and beneficial work from employeesUpdating company policies and regulationsPerform full spectrum of HR functions including administering MOM work pass application, renewal, cancellation, tax clearance, government grants and other related mattersManage travel insurance, medical insurance & medical body check upAdminister appraisal process, yearly merit increment and bonusStaff training and developmentAny Ad-hoc duties as assignedGeneral Affair:Provide general office administration support included accommodation, maintenance of office facilities, telephone system, pantry, courier and etc to archive optimal performanceMonitor and purchase of assetsOversee IT requirements and maintenanceAny ad-hoc duties as assigned RequirementsDegree in Accountancy or equivalentMinimum 5 years' accounting experiencesPC Literate, particularly Microsoft ExcelKnowledge in Accounting Xero System will be an advantageStrong knowledge in IT will be an advantagePrefer with Accounting & Human Resources backgroundGood command of English (both verbal and written)Responsible, detailed, adaptable, strong work ethic and takes the initiativeAbility to multi task and works as part of a teamSelf-motivated and support on-going process change and management reportingGood interpersonal and communication skills
Skills Roles & ResponsibilitiesJob Responsibilities:Manage, maintain and administer client's accounts with a variety of corporate accounting, payroll, GST reporting, treasury and operational matters.Review and preparation of clients' deliverables (i.e. monthly or quarterly management accounts, reporting packages, GST registration and GST Returns, drafting of year-end financial statements with Director's Report)Manage and responsible for daily accounts and administrative operations.Assist clients with accounting, payroll and GST related issues.Mentor and review work done Read more
by associates.Any ad-hoc internal assignments and/or participate in IT related projects. RequirementsJob Requirements:Diploma in Accountancy, Degree in Accounting or ACCA.At least three (3) years of working experience in handling full set of accounts and payroll processing.Work experience in a Singapore CPA firm would be an added advantage.Proficiency in Microsoft Office and accounting software (Xero & Quickbook online).A team player who has a can-do attitude with strong initiative & credibility, pay attention to details, thrives in a fast-growing organization and work to meet tight deadlines.Resilient and able to work independently to organize and prioritise work with minimum supervision.Excellent interpersonal, written & oral communication and analytical skills.Able to commence work within one (1) month.
Skills

Roles & ResponsibilitiesResponsible for maintaining the financial records of a company by accurately recording the day to day financial transactions of the company. Main responsabilities:Check and verify source documents such as invoices, receipts, computer printouts.Allocate and post financial transaction details to subsidiary books.Transfer data to general ledger.Reconcile and balance all accounts.Track and maintain inventory records.Maintain internal control systems.Manage accounts payable and accounts receivable.Prepare checks, payments and bank deposits.Prepare Read more
and process payroll.Comply with relevant reporting requirements.Calculate and prepare tax payments.Assist with audits.Maintain complete filing system to support financial records. RequirementsEducation and Experienceknowledge of bookkeeping practicesknowledge of generally accepted accounting principles and proceduresknowledge of relevant legislation and regulatory requirementsworking knowledge of relevant computer applications (Xero is a plus)an associate degree in accounting, finance or business an advantagebookkeeping certificationKey Competenciesplanning and organizingattention to detailinformation collection and monitoringproblem analysisproblem solvingcommunication skillsconfidentialityintegrity
Skills

Roles & ResponsibilitiesManage a portfolio of accounting clientsPrepare and maintain full set of accounts for SME clientsPrepare month-end schedules and pass adjusting entriesAnalyze and explain variances to clientsPrepare GST returnsPrepare monthly reporting packages for SME clientsUtilise IT tools and database to assist in managing the portfolioOperate accounting software such as Million, Xero, etcLiaise with clients, auditors and regulatory authoritiesSupport team members in any other jobsDrafting of financial statementsPerform Read more
tax computationPerform any ad hoc or admin duties as assigned.Coach junior members on book keeping processesRequirementsPreferably Diploma or Degree in Business, Accounting, ACCA or equivalentGood command of English with ability to interact well with internal departments and external clientsSelf-motivated, has great initiative & a team playerGood learning attitudeAbility to work with large data set through softwarePreferably minimum 1 year of relevant experienceMeticulous and organised.
Skills

Roles & ResponsibilitiesAn established financial services company in Singapore is looking for an experienced and meticulous General Accountant who will be responsible for maintaining accurate books and records of the company. The successful candidate will also oversee journal entries, maintaining balance sheet schedules, accounts and bank reconciliations as well as assisting with monthly closings, account analysis and payroll process.RESPONSIBILITIESPrepare monthly full set of accounts for the company and Read more
ensure smooth operations of the daily accounting matters.Ensure financial records are maintained accurately and in compliance with the local FRS or other accounting standards.Ensure compliance with internal controls and group financial policies.Ensure the completion of the GST, withholding tax etc. payments with accuracy and filing on a timely basis.Manage foreign exchange reconciliation and administer basic treasury management.Responsible for annual IRAS filling.Responsible for statutory audits, preparation of annual accounts and any other statutory reporting.Manage full spectrum of payroll administration in compliance with internal requirements and external regulations. RequirementsQUALIFICATIONSDegree in Accounting or Finance; professional qualifications e.g. ACCA or CPA would be highly valued.Min 5 years of experience in accounting roles in Singapore which includes handling full sets of accounts, forecast, review and analysis of financial information and cash management, preparation of annual audits, payroll etc.Min 2 years of experience as a general / lead accountant reporting directly to the CFO, Finance Director or Board of directors.Proficient in Microsoft Office applications especially Excel and online accounting software e.g. Xero.Knowledge of local tax regulations including GST, withholding tax etc.High attention to detail.Proactive and independent team player who enjoys working in dynamic environment.WHAT WE OFFERSalary of SGD 3,500-4,500/month based on experience.Full time employment.Office is located in Central Singapore.Multicultural working environment with dynamic team and little hierarchy.
Skills