Sign in or register for a JobTech account.
Jobs that require

xero

skill Roles & ResponsibilitiesAs an Accounts Executive, yours will primarily be an accounting and book keeping role, and secondarily in supporting us in administrative tasks. However your role may be expanded in the future to include supporting us in corporate secretarial, tax, and human resources functions.RequirementsJob RequirementsWe are looking for a candidate who is eager to learn, takes initiative, and is a good communicator.You are expected to be a Read more
candidate with a Diploma in Accounting (an Accountancy Degree is a bonus), or many years of book keeping experience.You must be comfortable using at least one of the following accounting software packages for SMEs (Quickbooks, Xero, or MYOB) or be at least interested in learning to use new software.Other desirable skills and attributes include an ability to use Microsoft Excel and Microsoft Word.Type of position/Pay/LocationCompensation is subject to individual qualifications and experience.Our office will be located within walking distance from Eunos MRT from March 2019 onwards. However, some assignments may require you to work at our clients' premises on a regular basis.
Skills

Roles & ResponsibilitiesWorker with accounting experience.Familiar with xero accountingAbility to do presentation and teachingperform monthly account reconciliation and Annual and Tax submissionRequirementsAccounting ExperienceFamiliar with Xero AccountingAbility to work independentlySelf movitatedAble to teach in a class room evnironment
Skills Roles & Responsibilities• Preparation of full set of accounts and GST return • Preparation of unaudited financial report in XBRL format • Preparation of personal and corporate tax computation and tax return • Accounting software such as XERO, Quickbooks Online, Peachtree Accounting etcRequirementsThe candidate must be an Accounting Diploma holder and/or ACRA graduate or undergraduate or equivalent with at least 1 year relevant experience.To be effective, the candidate Read more
has to have the following abilities:• Diligent and has an eye for details • possess good communication and interpersonal skills • Self-motivated • Able to work independently • Impeccable organisational and time management skills. • Able to multi-task, work under pressure and meet tight deadlines. • able to balance accuracy with meeting short deadlines. • PC literate (Proficient in MS Office)Due to the company's open and flexible culture, the position will give the candidate the opportunity to gain exposure to various aspects in the field of financial reporting and tax compliance and advisory, hone their existing knowledge, and gain a wide array of new skills subject to their own interests and development over time.
Skills
$1,600 - $2,200 a monthJob DescriptionProvide day-to-day office administrative & accounting support functions such asData entry, filing, attending to telephone calls & etc.Preparation of invoices/purchase orders/delivery orders/cheque paymentsUpdating and maintaining of clients' databaseOrganizing filing systemUndertake additional tasks and responsibilities when required or as instructedAssist in maintaining full sets of accountsUndertake any other accounting or financial functions as assignedJob RequirementsPossess strong proficient MS Office Application (Word, Excel)Familiar with any Read more
online accounting software preferably XeroMature and independent with good work attitudeEntry level candidates are welcome to applyBilingual in English and Mandarin (a Must)Interested candidates, please submit your full resumes online to us.Job Type: Full-timeSalary: $1,600.00 to $2,200.00 /monthExperience:Accounting: 1 year (Preferred)Administrative Support: 1 year (Preferred)Language:English and Mandarin (Required)
Skills Your role Are you looking for an interesting role in a dynamic company in Singapore where you will actively contribute to reaching its growth ambitions? As Finance Manager RIFF APAC you will be responsible for the reliable, exhaustive and timely management and optimisation of all financial and project administration of the company's APAC business. You make sure an adequate planning and control cycle is maintained and you are not Read more
afraid to proactively advise the Managing Director on business matters. Your tasks: You are responsible for the design, execution and optimisation of our                                                                                   Financial administration; including debit and credit administration as well as issuing tax statements Project administration: including processing contracts, pre- and post-calculation of projects and monitoring of project progress Compliance, credit and risk management: including safeguarding of compliance regarding contracts and agreements as well as application of terms of employment Control and reporting: including periodically drafting of reliable operational and financial reports, setting up of annual financial statement, reporting to the group's Finance Manager in the Netherlands  What do we expect from you? You have a relevant bachelor's degree (e.g. Economics & Business, Business Administration, Accountancy)  A minimum of 5 years working experience Experience in Microsoft Dynamics and/or Xero is preferable Strong communication skills: consultative and a good sparring partner You are highly analytical, proactive and hands-on You have an affinity with automation You enjoy working in an open and transparent company culture and you enjoy the dynamics of an innovative and creative company You have an excellent command of the English language
Skills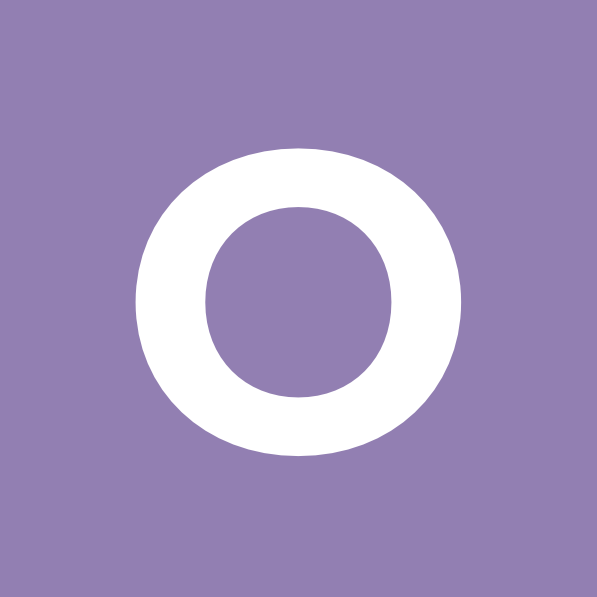 Candidate should have knowledge of basic accounting.Experiences in Xero Accounting system and Dear system is preferred.The candidate is expected to assist accounts executiveSales invoice matching with the settlement from AmazonAdjustment on Shopify invoice for Singapore TAXAdjustment on Shopify invoice for paymentPaypal ReconChecking receipts with Xero system and matching the GST accordinglyHelping to do bank reconciliation, intercompany transactions and filingCandidate should possess positive attitude, willing to learn and able Read more
to work independently.Administrative work is required.At least commit for 1 month
Skills $2,400 - $2,500 a monthJob DescriptionJob DescriptionManage a portfolio of accounting clientsPrepare and maintain full set of accounts for SME clientsPrepare month-end schedules and pass adjusting entriesAnalyze and explain variances to clientsPrepare GST returnsPerform tax computationPrepare monthly reporting packages for SME clientsUtilise IT tools and database to assist in managing the portfolioOperate accounting software such as Million, Xero, Quickbook, etcSupport team members in any other jobs.Perform any ad Read more
hoc or admin duties as assigned.RequirementsPreferably Diploma or Degree in Business, Accounting, ACCA or equivalentPreferably minimum 2 years of relevant experienceGood command of English with ability to interact well with internal departments and external clientsSelf-motivated & a team playerGood learning attitudeAbility to work with large data set through softwareExperience in F&B industry is an added advantageMeticulous and organised.Other Details : Working days/hours : Mondays to Fridays, regular hours2 mins walking distance from HarbourFront MRT stationJob Type: Full-timeSalary: $2,400.00 to $2,500.00 /monthExperience:relevant: 2 years (Preferred)
Skills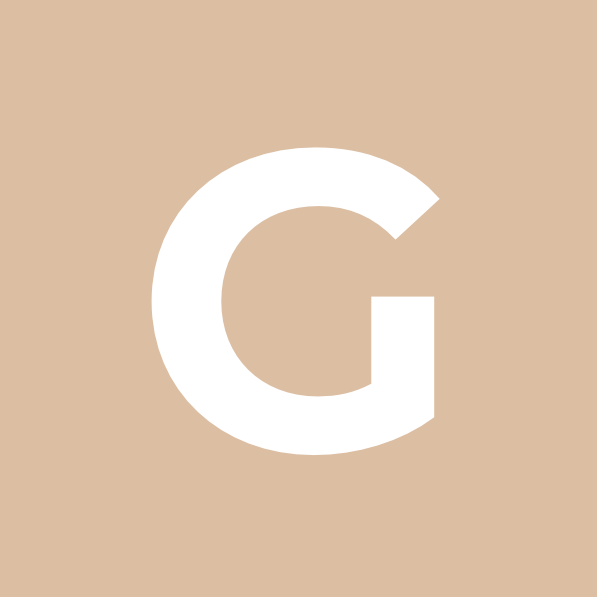 $3,000 - $4,000 a monthGerman Accelerator Southeast Asia (GASEA) helps best-in-class German tech startups and high-growth companies enter Singapore / Southeast Asia and vice versa. We are looking for a full-time Operations Executive / Manager to join our team, to be based in Singapore.In this opportunity, you'll plan, execute and monitor operations to ensure seamless service to internal and external stakeholders (our mentors, startups and partners), and be Read more
the go-to person for the administrative and overall well-being of the team. At the same time, immerse yourself in the vibrant startup, venture capital and entrepreneurial ecosystem in Southeast Asia and Germany.The RoleEnsure smooth running of internal operations and develop practical solutions to improve the efficiency and satisfaction of internal and external stakeholdersSource and manage external suppliers and service providers for all office requirements (e.g. office space, office equipment, office maintenance, suppliers, hotels, travels, insurance, courier, etc)Manage purchases, invoices, office expenses, payroll, CPF, claims, bank statements, and provide summary and analysis to management whenever necessarySupport the external accounting firm for the processing of necessary filings and taxesManage staff benefits and annual / sick leave administrationManage and track operational budgets and costs effectivelyOrganize and manage internal and external meetings, and minutes taking (where necessary)Plan, arrange and coordinate all aspects of on- and off-site company meetings and events (e.g. Company dinner, team building etc.)Support marketing / event operations where necessaryThe ideal candidateThe ideal candidate has the ability to understand the priorities of the business at any given moment; someone who is willing to proactively manage the business' needs.You possess a positive attitude and thrive in a team environmentYou are highly organized with strong coordination skills and great attention to detail, ensuring operational excellence in a dynamic and fast paced environmentYou are a self-starter, with good communication skills and a structured mindset to approaching problem solving and meeting deadlinesYou have strong flexibility and adaptability skills; able to juggle multiple project tasks efficiently with a can-do, roll-up-your-sleeves attitudeYou have a high level of integrity and discretion in handling confidential information and dealing with peopleYou can handle uncertainty and don't break down under stressYou have a creative mind with an ability to suggest improvementsYou exhibit cross-cultural awareness, understanding and sensitivityQualificationsDiploma / Degree from a reputable educational institution; background in Accounting would be usefulExcellent command of spoken English; proficiency in German would be an advantageProficiency in tools such as MS Office, Google Docs and Sheets, XeroFresh grads may applyJob Type: Full-timeSalary: $3,000.00 to $4,000.00 /monthLanguage:German (Preferred)
Skills Roles & ResponsibilitiesThe Accounts Executive/Accounts Assistant reports to the Accountant to support the finance department in carrying out the responsibilities of the accounting department. He/She covers duties such as work that is specific to accounts receivable, accounts payable, tax filing, data compilation, billing, payroll or other accounting tasks. He/She works specifically with accruals, fixed assets accounting or the monthly and yearly finalisation of accounts for audit purposes. He/She Read more
assists with the preparation of trial balance, basic financial statements and simple consolidated financial statements. He/She may be called on to participate in ad-hoc finance-related projects and systems testing when necessary.• Handle AP duties, including processing of invoices, staff reimbursement claims and preparation of payments to local and overseas suppliers to ensure payments are executed in timely manner• T&E processing and reconciliation• Prepayment and Accruals• Month end reconciliation• Handle AR reconciliations and credit control collections• Inventory reconciliation• Bank reconciliation• Assist in month end close processing and reporting• Data Entry, invoicing, filling and documentation.• Timely and accurate of monthly CPF submssions, Staff Payroll and annual IR8 submission,• Quarterly GST Submissions,• Generate reports from Xero and POS system.• Provide administrative support and other add-hoc duties as assigned.RequirementsNitec / Certificate, Diploma in Finance/Accountancy or equivalent.At least 1 Year(s) of working experience in the related field is required for this position.Knowledge of Xero accounting system, proficiency in MS Word and ExceLIndependent, meticulous, resourceful and analytical in nature.Strong team player with positive attitude and a strong sense of responsibilityAble to commence within short notice preferableLocation: Town, near MRTTo apply, please email your detailed CV in MS Word format to [Click Here to Email Your Resume] with the following details inside your CV for faster processing:Reasons for leaving for each past and current employmentSalary drawn for each past and current employmentExpected salaryEarliest availability dateWe regret that only short-listed candidates will be contacted shortly.
Skills Part-timeAn established beauty salon seeking potential account assistant. Preferably someone who can work long term part time.Job ResponsibilitiesHandle full set of accounts based on accounting principlesPerform month end closing of accounts and Generate monthly reportsPrepare fixed asset schedule and listingReview Monthly Sales ReconciliationsPrepare Monthly Bank ReconciliationLiaise with tax agentHandle project & other duties as assigned by managementJob Requirements & SkillsGCE 'O' / 'N' Level / Diploma / ITE Read more
certificate in business / accounting is preferredBasic accounting knowledge is requiredPreferably 1-2 years of relevant experience in accountsMust have a good knowledge of Microsoft Office Excel and WordsPreferably with experience in Xero Accounting SystemIndependent, meticulous, resourceful and analytical in nature.Strong team player with positive attitude and a strong sense of responsibilityAble to commence within short notice preferableInterested applicants, kindly write in your updated CV in WORD format.Job Type: Part-timeLocation:Singapore (Preferred)
Skills