Sign in or register for a JobTech account.
Jobs that require

xml

skill

Job Purpose
We are looking for an innovative, strategic thinking and results-driven individual to support our Bank's internal communications team. Ideally you have a passion for developing engaging and functional intranet sites as well as driving organizational change through effective communications efforts. The ability to rapidly prototype and deliver versatile and easy to manage sites in quick turnarounds would be a huge plus. Having a good learning attitude is a necessity and you will also be responsible for supporting the team's day-to-day communications activities as well as maintaining the various communications channels utilized by the team
Key Accountabilities
The Web Developer is primarily responsible for the successful deployment of intranet sites and solutions across the organization by determining the requirements of the site, communicating them clearly to all required parties, gaining alignment with all the stakeholders and designing/developing solutions that matches the company's needs. This individual will also be a JavaScript, html and SharePoint subject matter expert and be responsible for intranet administrative tasks
Job Duties and Responsibilities
Participate in the planning, design & deployment of new sites, solutions and workflows.
Will include translation of the UI/UX design wireframes to actual code that will produce visual elements of the application.
Work with the UI/UX designer and bridge the gap between graphical design and technical implementation, taking an active role on both sides and defining how the application looks as well as how it works.
Employ best practices for designing reusable code and libraries relating to UI features.
Customize SharePoint solutions utilizing traditional web technologies (HTML, CSS, JQuery/JavaScript, .Net, XML).
Participate in testing and management of UAT.
Analyze, debug where possible and test code fix.
Enforce and adhere to governance guidelines and procedures related to security, patching, development and overall stability of the environment.
Communicate effectively with the various business units, end users, and technology teams to properly support, plan and deploy solutions that meet business needs.
Required Experience
Diploma or Bachelor degree in Information Technology/ Computer Science/ Graphic design or equivalent.
Familiar with web technologies and techniques such as HTML, PHP, JavaScript (Angular JS, React), CSS.
Expert knowledge of HTML5,CSS3 and JavaScript
Good understanding of AngularJS framework
Must have samples of experience utilising JS frameworks (AngularJS and jQuery)
Proficient understanding of cross-browser compatibility issues and ways to work around them
Responsive web site design
Solid understanding of HTTP protocols, AJAX, and REST
Proficient understanding of code versioning tools, such as Git
Minimum 3 years of hands on experience developing solutions with traditional development tools (HTML, CSS, JQuery/JavaScript, XML, C#,) required.
Experience with SharePoint and SharePoint Designer is a Must.
Excellent written and verbal communication skills with the ability to effectively communicate with internal and external contacts is required.
Must demonstrate strong critical thinking and problem solving skills as well as the ability to communicate technical ideas and concepts to non-technical individuals.
Command of visual design capabilities, including composition, layout information hierarchy, typography and color.
Proficiency with Adobe creative suite a plus.
Excellent project/time management skills are required.
Skills

Job Role of Technical Project Manager
As an effective project manager and a single point of contact for customers and internal stakeholders
Responsible for all required system integration activities that includes requirement gathering, scoping, file testing (SIT,UAT), connectivity testing, etc during & throughout the whole implementation stage until the service is smoothly delivered for the client
As a technical expert in understanding and explaining file formats in csv, xml and position-based; network transport such as https and sftp; digital signing and encryption concepts.
Knowledge of ERPs such as SAP, Oracle, MS Dynamics is an advantage.
Creation and maintenance of project related documents such as project plan, scoping document, test cases and plan, milestones completion etc.
Conduct of user training regarding the implemented solutions.
Conduct of trouble-shooting of any technical issues related to the above.
Requirements
Diploma or Degree in IT is preferred.
Strong soft skills in the following areas

Interpersonal skills
Effective communication skill
Planning and organisation skill
Effective problem-solving skill
Time Management and Ability to work under tight timeline
"Can-do" attitude and strong commitment to deliver business objectives
Client-centric mindset
Change Agent – ability to embrace change positively and effectively
Skills

Act as development team lead to implement security solution / application, especially related to authentication, authorization, token, and identity management
Understand the system flows of the primary business processes, with a clear picture of the functionality map and the applications footprint of various applications across the map
Interface and coordinate tasks with internal and external technical resources. Collaborate to provision estimates, develop overall execution plan to perform system installation, customization, and integration
Convert design artefacts into actual deliverables
Provide quality assurance for all deliverables produced in the full life-cycle of delivery
Produce releases of software components with proper version control
Support proof-of-concept activities during assessment of new security solution/application paths
Provide guidance and support to developers within the team
Required Experience
At least 7-10 years of working experience on bank application development, and minimally 3 years as development team lead
Proven experience in design and development of APIs / microservices
Working knowledge of Web API, REST, XML, JSON, Security (such as OAuth, OpenID Connect)
Extensive experience in Java, JavaScript, Spring, Eclipse, JUnit, Open Source stacks and Linux (Scripting and Shell)
Experienced in DevOps and CI/CD
Knowledge in Identity and Access management domain, with practical experience with ForgeRock Product Stack (AM, IDM, DS, IG) is desired
Experience with 2FA security providers, such as VASCO, VKEY, and integration with HSM is preferable
Strong experience in agile methodologies and test-driven development
Experience with Cloud based Development is preferable
Knowledge on cryptographic algorithms is preferable
An excellent team player as well as an individual contributor with good communication and interpersonal skills
Good communication skills in English
Skills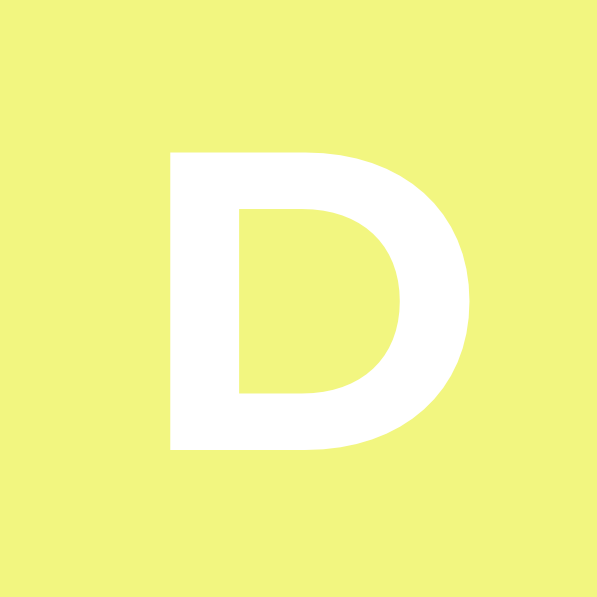 Business Function Group Technology and Operations (T&O) enables and empowers the bank with an efficient, nimble and resilient infrastructure through a strategic focus on productivity, quality & control, technology, people capability and innovation. In Group T&O, we manage the majority of the Bank's operational processes and inspire to delight our business partners through our multiple banking delivery channels.ResponsibilitiesDevelop and automate software build and release process under the DevOps Read more
Model. Familiar with automation tools like Nexus, Bitbucket, Jira to schedule the software build, resolve build issues and release the software. Develop and maintain programming scripts during software creation, enhance the nightly builds program, perform static code analysis and manage software version releases. Maintain and manage the multi-platform of build environments, source code, change control, configuration management from build to deploy activities Development & operation of Continuous Integration & Deployment (CI/CD) pipelines Providing DevOps architecture implementation and operational support RequirementsBachelor's Degree in computer science, Software Engineering, Engineering or a related field Experience in Build and Release process Strong Scripting experience (Shell, Bash, Python, json, XML scripting and familiar ANT) Experience working with product development teams (including languages such as C/C++, C#, Java, .Net) will be an added advantage. Background in large-scale system administration and familiarity with open source technologies - SVN, Jenkins, JIRA, Bit Bucket, Nexus, Release Automation etc. Advanced knowledge of CM concepts (GIT workflow, branching, versioning & tags, etc) Broad understanding of the programming structure (makefiles, headers, code) and compilation process (compile, link) Experience with multi/hybrid platform (Linux, Windows, Unix etc.) build environments Experience working in DevOps teams, setting up automated build system and CI/CD Self-motivated team player who demonstrates initiative and flexibilityApply NowWe offer a competitive salary and benefits package and the professional advantages of a dynamic environment that supports your development and recognises your achievements.
Skills

Responsibilities:Develop codes using .NET programming languages on .NET framework, .NET Core, .NET microservice frameworkConstantly review and improve on existing codesDesign, build and maintain efficient codesCo-ordinate and participate in the testing and deployment of applications and systemsCollaborate with business and technical stakeholders to deliver high quality products and servicesMaintains proper documentationJob requirements:Possess a recognized Degree in Computer Science/IT or equivalentMore than 3 years of working experience in .Net development Read more
and project implementationProficient in ASP.NET using C#, HTML5, JSON, XML, jQuery, AJAX and other scripting languagesExperience in Oracle, MS SQL, MySQL and other databasesKnowledge on Web API, MVC, Entity Framework, WCF, RESTful serviceAble to work in a team and with minimum supervision
Skills
Roles & ResponsibilitiesWe are looking for an Integration Consultant to join our technical team. This role will focus on developing data integration and mappings between our customers' IT systems and our Optimizer systems.RequirementsResponsibilities:Build data mappings and integrations using integration tools, Optimizer, and a variety of third party APIsSupport customizations and configurations for existing integrationsWork closely with business analysts, sales, software developers and system architects to understand requirements, workflows Read more
and validations to deliver solutions to business needsTroubleshoot and resolve integration issues as they ariseLearn and implement new integration processes and methodologiesQualifications:Bachelor's degree in Computer Science, Information Systems or Engineering4-7 years of related experienceExperience with integration technologies such as APIs, Web Services, ETL, and other tools to process EDI messages, flat files, JSON, XML. etc.Understanding of relational databases, writing complex SQL queries and SaaS architectureFamiliar with Java, C, C++, Python, Scala or PHP is a plusGood oral and written communication skillsWorks well independently and as a team memberAble to multi-task and stay organized in a fast paced, team oriented environment supporting multiple clients concurrentlyExperience providing application support for complex software systemsSense of urgency during Go Live dates and adhere to flexible work schedule to meet project requirementsBenefitsImplementing integration solutions for our cutting edge optimization softwareDirect exposure to leadership opportunitiesMentorship opportunity to lead junior team membersOpportunity to work closely with the CEO and senior management
Skills
Roles & ResponsibilitiesBrief DescriptionThis position supports the IT Business Manager to define CMA CGM group Information Technology (IT) functional capabilities requirements in the area of Booking & Documentation, Hazardous and Grenelle (Air Emission reporting) that will meet its business needs. The incumbent will assist to support both immediate and long term technology and business solution needs, and also provide application support of relevant system tools and applicationsKey Result Read more
AreasSupport the design, development, deployment and maintenance of the software application in the Booking & Documentation, Hazardous and Grenelle service lines to achieve business needs and goals. Support the necessary change management for business processes and training.Ensure system availability and stability to provide smooth business operational support for business continuity.Work closely with business users, external vendors and other stakeholders to ensure smooth delivery of system enhancements and IT projects.Provide business based competency in the assessment and introduction of next generation technology platforms that offer solutions to achieve desired business objectives.Key Accountabilities / DutiesWork closely with key stakeholders from business communities to gather and clarify requirements for business needs. Analyse business information needs gathered, translate into requirement specifications, and secure user sign-offs.Work closely with Group IT (APL and CMA-CGM) to define system and solution scope, and review and manage business user requirements, making a clear distinction between what are the essentials versus the nice-to-haves. Prioritize the development and implementation of solutions with Group IT.Coordinate and support business effort to develop implement test plans, system training, and deployment and adoption of tools and applications within the business community.Perform systems and data analysis, including analysing existing system/program logic difficulties, and revising the logic and procedures involved as necessary.Analyse and propose data integration specifications for data exchanges with other IT systems within and outside the organization (for example through EDI and web services).Drive the application enhancements and work closely with Group IT to ensure system enhancements are delivered as planned.Perform functional and technical reviews, testing, and support deployment.Troubleshoot systems problems, and provide resolution to production system issues in accordance to agreed service level. Lead the implementation of enhancements and bug fixes to the system during steady state operations.Coordinate with IT vendor team for enhancements, maintenance and support incident tasks. Provide business expertise and translation into effective system functional requirements. Participate in the evaluation and selection of related IT tools and products to support the requirements. RequirementsEducationBachelor DegreeExperiencesAt least 5 years within IT industry, with exposure to full SDLC and systems supportExperience in shipping, transportation or logistics will be advantageousSkill SetsProficient in use of most of the following technologies:J2EE, .NETOracle PL/SQLXML, HTML/JSP, JavaScript, GQLUNIX (AIX), shell scriptsMQ, MQFTE, Web ServicesSQL Server 2008Windows 7Strong system analytical skill to translate business requirements into technical solutionChange management skillsAbility to appreciate and embrace technology solutions as part of business cultureExcellent written, oral presentation and interpersonal skillsBroad knowledge of Liner operations processes, cost structure, sales & operating systemsCompetenciesAbility to work independentlyAbility to travelGood project management skillsStrong drive for resultsAttention to detailCustomer focusProblem solving/ attention to detailTolerance of ambiguityTeam Player**Salary package (local) & job title shall commensurate with experience.**Please send a copy of your resume to [Click Here to Email Your Resume] & [Click Here to Email Your Resume] (in word format) together with a para (or pointers) why you are suitable for the role, with the reason/s for you to consider a move from your current/latest organisation, your current/latest salary details (i.e. monthly base salary, any AWS, variable bonus and/or other fixed cash allowances), expected salary & your notice period/earliest joining date.**Kindly note that only short-listed applicants will be contacted.NOTICE TO THIRD PARTY AGENCIES:Please note that CMA CGM Group & APL/ NOL does not accept unsolicited resumes from recruiters or employment agencies. In the absence of a signed Recruitment Fee Agreement, CMA CGM Group & APL / NOL will not consider or agree to payment of any referral compensation or recruiter fee. In the event a recruiter or agency submits a resume or candidate without a previously signed agreement, CMA CGM Group & APL / NOL explicitly reserves the right to pursue and hire those candidate(s) without any financial obligation to the recruiter or agency. Any unsolicited resumes, including those submitted to hiring managers, are deemed to be the property of CMA CGM Group & APL / NOL.
Skills Roles & Responsibilities• Experienced in application development using .Net technologies • Ability to review and analyze system requirements and prioritizing tasks • Ability to design, write clean, testable code using .NET programming languages, and implement the application • To handle Testing & deployment of applications into various environments. • Create and maintain application documentation • Skills Required: .Net Framework 4.0 (ASP.NET, ADO.NET), SQL Server 2014, Java script, XML, Read more
Angular JS, SSRS, Sonar, GIT, Confluence, Jira 6, Entity Framework.RequirementsDiploma, Bachelor, or Master's Degree in Information Technology or related studies Hands on development experience in .NET technologies Proficient in MS SQL Good understanding of object-oriented programming User/Client interaction on issue clarification/update/progressExperience in API (Web API or Restful API)Experience in Angular JS or higher versionTO APPLY:Interested candidates may send in their resume and cover letter directlyto [Click Here to Email Your Resume]and cc [Click Here to Email Your Resume]** We regret that only shortlisted candidates will be contacted **We respect your privacy and all communication will be treated with confidentiality.If you wish to know more about this position or explore other roles, please prepare your updated profile and get in touch with our consultants at 6232 8811 (EA License: 02C3423)Please note that your response to this advertisement and communications with us pursuant to this advertisement will constitute informed consent to the collection, use and/or disclosure of personal data by Manpower for the purpose of carrying out its business, in compliance with the relevant provisions of the Personal Data Protection Act 2012.Dianne Balmaceda Antonio (R1105287)Manpower Staffing Services (S) Pte Ltd (EA License: 02C3423)
Skills

Roles & Responsibilities(Position Reference Number:1903-52700)Responsibilities:- Perform manual testing as well as know how to document and execute test scripts in VB Script Language using Micro Focus UFT 14, as automation tool. - Improve with the usage of automation tool to further help to improve QA team productivity. - Set up test scenarios based on functional requirements. - Work closely with development teams to guide them on Read more
the quality assurance results and improve quality. - Perform functional testing to ensure compliance with functional requirements. - Perform standards testing to ensure compliance with all relevant industry standards. - Work with other departments to guide a smooth User Acceptance Testing process. - Develop and maintain test automation tool.RequirementsRequirements:- At least Bachelor's Degree in Computer Science or equivalent. - Minimum 1~2 years of experience in Software testing is essential. - Minimum 1+ year of experience with Automation testing, developing and executing automated test scripts using Automated Testing Tools for Web and application testing (such as Unified Functional Tester, Selenium etc.) - Exposure to wide automation concepts, framework and best practices from industry in automating web applications. - Excellent knowledge in designing and implement customized test automation frameworks as needed. - Knowledge in Software Development, preferably in a Microsoft / .Net environment. - Some knowledge in Internet technologies (HTML, XML, CSS, etc.) and the relevant issues (Example: cross browser issues, firewalls, cookies, etc.). - Possess strong analytical, problem solving, communication, and interpersonal skills. - A strong team player.To Apply, please kindly email your updated resume to: [Click Here to Email Your Resume]We regret that only shortlisted candidates will be notified. However, rest assured that all applications will be updated to our resume bank for future opportunities EA Personnel Name: Toh Ting Ting EA Personnel Registration Number: R1433765
Skills Roles & ResponsibilitiesPosition Summary This is an individual contributor Lead role responsible for solving complex problems, providing technical guidance to the team and taking a broad perspective to identify innovative solutions. This role serves as a technical/VROL domain SME(subject matter expert) whoworks independently in the most complex situations, Training other team members, set priorities, influence others, manage customer expectations SLA's. The Lead Support Analyst is responsible to provide Read more
successful implementation and management of VROL services (applications) in the test and production environments. Ensuring the service meets the corporate quality, security and compliance standards, providing the documentation for the ongoing support and maintenance of the systems.ResponsibilitiesCandidate should be having good understanding of VROL (Visa resolve online) & Visa Claims Resolutions Business (VCR) flows & Dispute file cycle.Responsible for providing 24X7 Application Support and make sure system up & running from all the three VROL interfaces UI, RTSI & Bulk SI.Should be able to work under pressure & Lead the team during the time of issues and get the services back to BAU before it affects customers.Working knowledge of VROL Connected Visa systems including authorization & clearing systems, client connectivity, Visa Settlement Services CDI-CMLS, Base2 ,DPS & VROL financials settlements/data processing flows.Take ownership and drive the client's troubleshooting calls whenever needed.Responsible for applying code and operation break fixes and other proactive maintenance activities to keep the services up and running.Ability to automate & schedule adhoc reports whenever business teams comes up with new requirements for Production reports.Responsible for evaluating the Issues reported by Visa clients and members and providing ongoing solutions.Sound knowledge on VROL/VCR financials processing (ITF/UMF/VML formats) and should be able to take best course of action to avoid financial losses to members during issues.Able to set priorities, influence others, and manage customer expectations.Actively participate & drive the troubleshooting calls by involving all internal & external stakeholders and manage escalations.Excellent time management, organization, and planning skills.As a SME should mentor/Train and get all the new resources up to the speed with the application business & Infra flows.Responsible for managing VROL performance round the clock and provide needed data from Production environment to Development/TE teams to fine-tune the application for better user experience.Will be responsible for managing the service and ticket SLAs and managing the workflow to achieve the SLAs.Determine configuration and operational requirements for development teamParticipate in the decision making of success or failure of applications systems to be deployed in productionAssess risk associated to control and policy exceptionsExecute decisive action to preserve and maintain service availability, performance, integrity, capacity and security.Participate and determine root cause for service failure, support escalation and apply reverse engineering techniques in identifying root cause.RequirementsBachelor's degree in computer science, computer engineering or relevant technical discipline required Master degree a preferred.Strong understanding of software development and Production supportexperience and methodologiesMinimum of 10+ years' experience in leading & providing technical support to Tire 0/Tire1 high-risk applications in financial services, Electronic payment industry, and software or information services is required.Self-starter with a demonstrated ability to achieve results as part of an effective team, and ability to effectively prioritize and multi-task under deadlines.Working & Troubleshooting experience with Java, J2EE, JASPER, IBM MQ Broker, SOAP, XML, REST & JASON, Web services...Net, C++,Tomcat Server, WebSphere, Apache web server,IIS, IBM-IHS,Strong knowledge of database query tools like DB2, MySQL and ability to write and run complex queries , Skills preferably withDB2 (Working knowledge on the SQL client Db2 clients, TOAD, Squirrel).Prior Experience in automation frame works likeQTP, BAO, Puppet or any DevOps (HPOO, Jenkin) Tools.Demonstrated ability to articulate complex technical terms or processes into business language.Exceptional written and verbal communication skills to deal with different teams in the organization and external customersAdvance knowledge and experience with UNIX and Windows OSExperience with at least one ticketing tool e.g. Service Now, Viper, Jira etc.Should be enthusiastic and have the urge to learn new technologies and accept challenges.Should have ITIL standards exposure with respect to Change, Incident and Problem.Must have worked and supported complex distributed infrastructure involving Network, Load Balancers, Middleware, Storage, Databases etc. and should have the ability to drill down issues quickly.
Skills