Sign in or register for a JobTech account.
Jobs that require

yield management

skill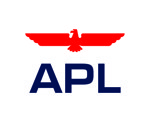 Roles & ResponsibilitiesBRIEF DESCRIPTIONThe position has the responsibility of assisting in the management of Transpacific Eastbound pricing and contract matters with Beneficial Cargo Owners (BCO) by developing, recommending, and implementing pricing strategies and positions with the Commercial teams in North America and in Asia to ensure that APL is able to achieve the highest yield possible given the market conditions.This position is responsible for negotiation with sales and Read more
customer service for new rates in line with trade objectives in addition to serving as a subject matter expert and an advisor to the Sales/Trades Directors on pricing strategies.This position requires active communication with the North America and Asia sales team on rate requests and contract tenders.KEY ACCOUNTABILITIESTo ensure timely responses to pricing, bid, contract and rate enquiries are in accordance with strategic TPEB trade objectives, revenue, volume and contribution targets.To analyse, evaluate, research and process all pricing, bid, contract and rate enquiries for the exports from the Asia to North America region.To ensure all contracts and rates filing are implemented and executed in conformance to our contract clausesReview and draft contract proposals and amendments, prepare Trade service contracts in a timely and accurate mannerActs as advisor to Sales/Trade Directors on pricing strategies, ensuring that recommendations have high probability of success and contribute to revenue streamPerform analysis of Rate/Cost/Competition for bids and contracts cargoLiaise with PAC on issues of proper process of rate filing and contract managementResearch and analyze tariff, pricing, bid, and contract related issues and information.To monitor and track TPEB contracting progress and performanceTo monitor and track actual customer contract performance. RequirementsJOB REQUIREMENTSEducation : Bachelor Degree PreferredExperience :At least 3 years of Shipping/Logistics Experience, particularly in areas of pricing and yield managementSkills SetFull Microsoft Office Applications including macros, query and database toolsStrong command of EnglishPossess strong PC and analytical skills.Strong customer focus and action orientedGood problem solving skills and time managementAbility to use systematic approach in problem solving through analysis and evaluation or alternative solutionsAbility to use logic, mathematics and other problem solving tools in data analysis or in generating solutionsAbility to read and understand legal contractsAble to communicate clearlyMeticulous and driven for resultsMulti-lingual
Skills Roles & ResponsibilitiesSealand Asia is a regional shipping line dedicated to the Intra-Asia market part of the Maersk Group. With headquarters based in Singapore, we have over 1000 employees in 14 countries from East Russia to Bangladesh and operate a fleet of over 90 ships. We subscribe to the Maersk Group philosophy and core values which have been in place over the last 100 years and have a Read more
strong employee value proposition with career development and opportunities available globally.As a company we have an entrepreneurial spirit and a fast-paced work environment where employees are empowered and expected to take ownership and accountability for their performance.As part of Capacity team the person will be assigned services and be accountable for the daily coordination and execution of vessel capacity planning in alignment with the respective trade strategy. Such will require a strong drive, result oriented mindset and ability to deal with a large number of stakeholders. We are looking for candidates who are not afraid of taking charge and extracting value from complex situations.Main objectives will be vessel utilization, service stability, also cost control and support to the trade strategy. Ability to balance commercial and operational drivers are key to success in this role. Capacity are the ones who know the booking (volume) pipeline and provide uptake visibility to commercial teams designing sales tactics. The person is expected to lead assigned projects and assist the team to carry out some weekly functional tasks. As part of a team of 15 colleagues he/she will support colleagues in terms of occasional back up planning and knowledge sharing, also contribute to keep the good and positive working environment in the team.WE OFFERIn this position, the person will learn:Concepts of Line management, operations, commercial and yield drivers.Vessel optimisation techniques, balancing supply and demandImprove analytical skills and participating in decision making to optimise service results.Learn the dynamics of Intra-Asia trade which is one of fastest growing trade in the world.Exposure to and interaction with senior management team.Stakeholder management via coordination across functions in HQ and Country offices.KEY RESPONSIBILITIESManage space allocations with the aim to improve utilization and Trade performance.Monitor booking (volume) uptake via forecast and internal toolsExecute daily capacity execution process, including cargo transfer and prioritizationAssist on development of seasonal network plans including rationalisation or extra loaders.Work close to Commercial teams driving volumesWork close to Marine Operations to ensure schedule reliability. Handle contingencies in case of operational constraints (i.e. port omissions, swaps, schedule delays, cargo overflows, etc.)Work close to Stowage Planners on how to optimize vessel intakePrepare and maintain contingency handbooks to facilitate daily decision making process.Assist Trade Managers and Network Planning teams with inputs for services improvement.Contribute with ideas to improve processes within the team and across departments. RequirementsTHE PERSONHighly analytical and comfortable working with complexity in a fast paced environment.Result oriented. Strong drive to perform and make things happen.Able to work independently and a strong ownership of tasks. Willing to go beyond the call of duty.Strong interpersonal skills and team player, able to collaborate with colleagues across different functions.Process improvement and cost focused mindset.At least 3 years of experience in Line operations, capacity, commercial or yield management.
Skills Roles & ResponsibilitiesTrain and supervise D0 Associate Engineers and specialists to ensure smooth inline operationTrain Equipment Associate Engineers in Monthly Preventive Maintenance (PM)Operate and create recipes in KLA21XX and AITII toolsMaintain and housekeep KLA21X/AIT recipesOperate FEI825I, FIB/SEM/EDX for inline failure analysisTrack inline defect performance on weekly basisPerform defect to yield correlation using ACE's defect software and killer ratio analysisPartition analysis on defect source and detailed reports on issuesDefect Read more
characterization by process tools and continuous improvement activities on reductions that involves set up wafers sensitivity matching with AITLiaise with process engineers in different modules to troubleshoot for inline defects and defect reduction activitiesMaintain and enhance internal SOP/ CASProvide KLA scan support capabilities to Yield Engineering, Process Integration and R&D groups on yield improvement activitiesProvide support to yield prediction and integrated yield management activitiesUphold equipment indices and achieve uptime targetsPerform 2nd level of equipment trouble-shootingPropose CIP with vendors to increase MTTFInvolve in internal / external auditLead and drive designated small area (some modules) for defect reduction activitiesGuide Engineers and Associate Engineers on engineering issues.Detailed analysis on defect source and correlation to the process tool set up wafers. Matching of set up scan recipes to AIT recipes. Provide analysis and recommendation on optimized set up recipe to be usedProvide best KLA/AIT sensitivity recipe and right step for monitoringRequirementsTo liaise with module engineers on yield performance analysisTo drive for defect reduction and yield improvement activitiesMasters/Degree in Electrical/Electronics EngineeringGood interpersonal and communication skillsTeam player
Skills
Roles & ResponsibilitiesJob SummaryImplement revenue management strategies and processes in the Hotel in order to optimize and maximize its revenue.ResponsibilitiesOversee revenue management and distribution strategy of the hotel and manage the day to day field operations.Conduct daily pick-up analysis, strategy adjustments and reporting.Perform competitive benchmark studies and follow market trends.Create and maintain a 13-month rolling demand calendar.Create and develop pricing strategies in conjunction with the individuality of each Read more
hotel.Provide a weekly dynamic forecast of expected results, variances and budget comparisons.Manage and oversee strategy for all 3rd party distribution.Responsible for assessing, analysing and pricing group business strategiesAnalyze overall monthly hotel performance and provide the summary report with recommendations to improve long-term strategies.Ensure all related systems are configured correctly, validated and working to full capacity.Work in liaison with hotel sales and reservations departments as a team.Regularly check the input and the quality of data (segmentation, denials tracking, etc) points.Conduct quarterly property performance review and develop a strategic and tactical action plan.Responsible for best practice standards including competitor analysis; environmental scanning; market modelling; distribution yield management; business mix yield management; length of stay yield management; inventory availability by channel; pricing control and new pricing concepts.Evaluate performance of distribution partners and contracted rates (OTA, FIT, tour operator, corporate, consortia, crew, groups, etc…).Reduce the cost of distribution by finding new less expensive means of delivering business.Prepare an outline for and support the annual revenue budget process.Inspire Hotel's HODs to further embed a revenue management culture.RequirementsRequirementsDemonstrate a good working relationship with other departments with a high level of communication and co-operation in the interests of service and overall improvement in the working conditions at the Hotel.Strong communication and presentation skills required.Proficiency in MS Office applications and Hotel systems.Excellent Interpersonal skills.Highly analytical and commercial minded.5 years of hands-on Hotel Revenue Management experience.
Skills Roles & ResponsibilitiesThe Front Office Manager oversees the entire front office operations, coordinates front desk activities with reservations team and ensures that the property's service standards, policies and procedures are properly adhered to. His/her duties includes but not limited to the following:Monitors financial performance and works closely with the reservations team to maximise room occupancy and increase departmental revenue.Maintain close working relationships with other departments to meet guests' Read more
expectations and address their concerns efficiently.Conducts regular meetings with the front office teamAssists in the recruitment of Front Office staff, provides training to new members of the team and review their performance on an ongoing basis.Conducts checks on daily shift audits to ensure policies & procedures are adhered toAnalyses market or industry trends to improve brand experience through the delivery of consistent, quality customer service.Prepare regular reports, maintain log books and review guest feedback forms on a regular basis to identify service gaps.RequirementsThe Front Office Manager should possess the following:Strong communication skillsLeadership abilities and excellent organisational and time management skills.Familiar with hospitality applications and tools, such as the property management system and property reservation system.Proven track records in Revenue/Yield ManagementAbility to make objective decisions and handle any complaints and emergencies in a level-headed mannerAt least 5 years management experience in Front Office or Hotel Management
Skills Roles & ResponsibilitiesJob SummaryThe Group Director of Revenue and Distribution will be responsible for the global strategy as well as the day-to-day implementation of all revenue action plans aimed to maximise property revenues and profitability. He/she will integrate synergies and ensure alignment between revenue, sales and distribution channels to drive revenue for the group. He/she will identify new revenue opportunities and drive a strong revenue culture in the Read more
organisation, ensuring a focus on total revenue maximisation. He/she will also maintain and an oversight on the overall pricing structure in line with the strategic objective of the group.Key TasksMaximise room revenue contribution through all booking channels, management of inventory and rates.Develop guest room pricing and distribution strategy recommendations in conjunction with each property, to include all market segments and distribution channels to maximise profit through segment and channel mix management.Closely monitor competitive pricing, understand impact of relative pricing decisions on property performance and comp set pricing strategy.Clearly communicate to hotel team strategic vision and objectives on how to drive revenue and improve performance.Responsible for effective implementation and compliance with the Revenue Management policies and standards. Work with hotels to effectively use the various systems and tools to drive revenueResponsible for the evaluation, selection of 3rd party revenue and distribution vendors such as Channel Management systems, Rate shopping tool, STR Reports etc. and be the main liaison in ensuring regular review, maintenance of access rights and coordination of users trainingCarry out quarterly audits on the COMO Booking Engine and Third Party Websites, ensuring rates, rate sequencing, images, content and room descriptions are up to date, accurate and consistent across all electronic distribution channels.Conduct regular revenue audits of properties including visiting the hotels, to ensure standards are being achieved in the following areas:: competitor analysis; environmental scanning; market modeling; distribution yield management; business mix yield management; length of stay; inventory availability by channels and pricing controlSupport the hotel's annual budget process with the development of key statistical reports to validate property's strategies and revenue projectionsFinal approval in the selection of hotels Revenue Manager, review of annual performance and other performance management including training and development.RequirementsKey RequirementsMinimum 7 years of relevant experience in Hotel Corporate office.Proficient with Opera Property Management System, Synxis CRS, IDeaS Revenue Management System.Knowledge of Channel Managers (Rate Gain and Site Minder), and Rate Shopper (Rate Gain and OTA Insights) is advantageous.Multi-property experience is a plus, resort and city experience preferred.Strong organisational and analytical skills.Effective communication – verbal and written.Detail orientated and hands-on.Strong distribution and technical skills
Skills